BIGSOUND Has Revealed the Massive 141-Artist Lineup That's Hitting Brisbane's Stages in 2023
More than 1300 applications to hit BIGSOUND's stages were received for the 2023 event, with the festival team whittling them down to the standouts.
For 22 years, BIGSOUND has highlighted Australia's music industry, getting power players sharing their experience and advice, championing up-and-coming talents, fostering crucial connections, and celebrating live tunes and the folks that make them happen in general. Here's a few other handy numbers for the music conference-slash-festival's upcoming 2023 run: four days, 18 venues, 141 artists and 300-plus showcases.
Brisbanites and music obsessives, take note: the Sunshine State capital will be Australia's music haven between Tuesday, September 5–Friday, September 8. Earlier this year, BIGSOUND announced its first speakers, headlined ROC Nation's Omar Grant — who was once the road manager for Destiny's Child and now shares the President role at Jay-Z's entertainment agency. Now, it has dropped the full list of musicians that'll be getting behind a microphone.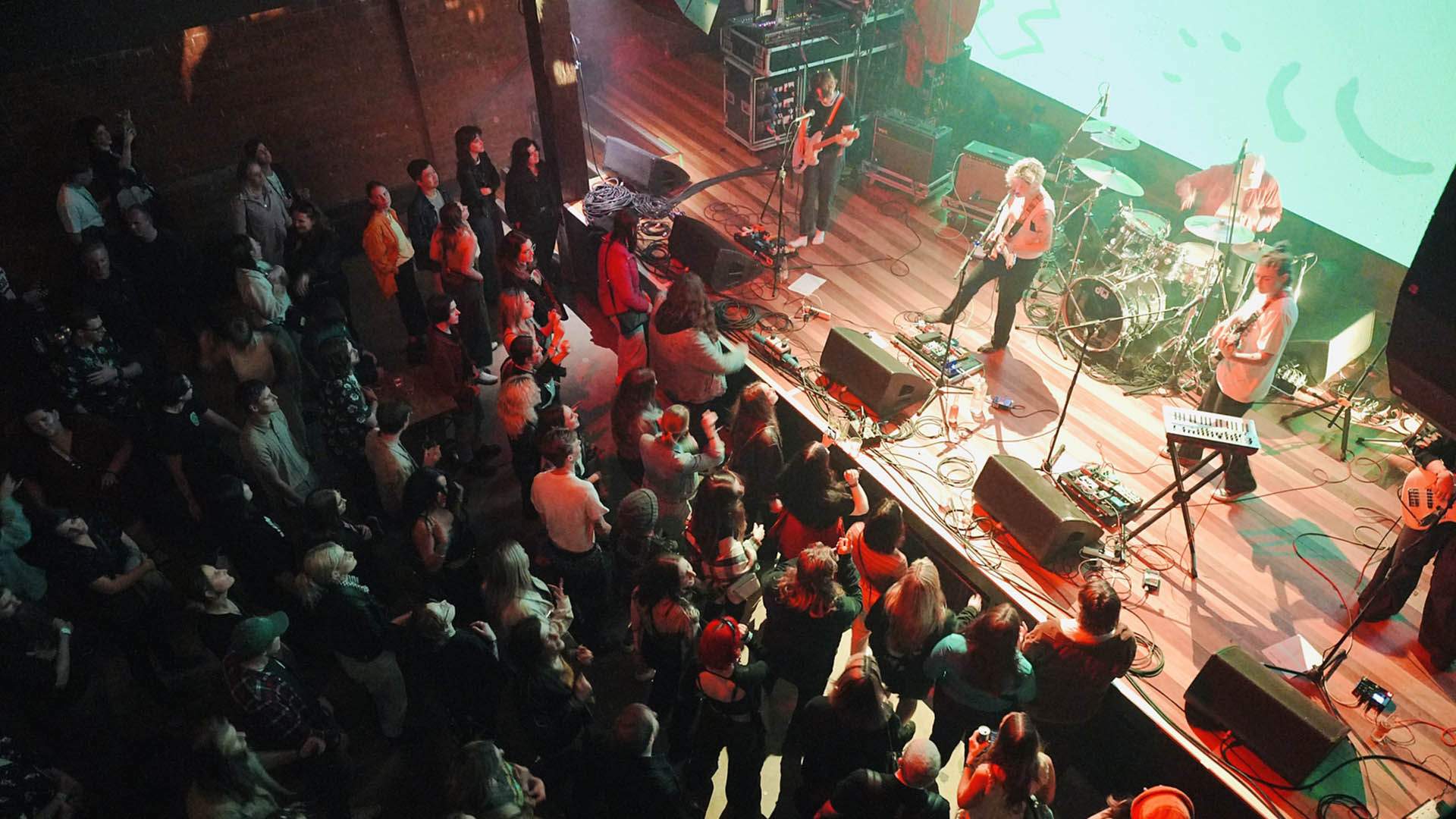 More than 1300 applications to hit BIGSOUND's stages were received for the 2023 event, but it's the festival team's job to whittle them down to the standouts. Among those making the bill: Brisbane's own Full Flower Moon Band, Zheani, Felivand and Baby Prince; Sydney's Moss and Little Green; Melbourne's PANIA, Moaning Lisa and The Slingers; Perth's DICE and Siobhan Cotchin; and Adelaide's Aleksiah and The Empty Threats.
From New Zealand comes Reb Fountain and SWIDT, while Casey Mowry and MF Tomlinson are heading to Queensland from the UK.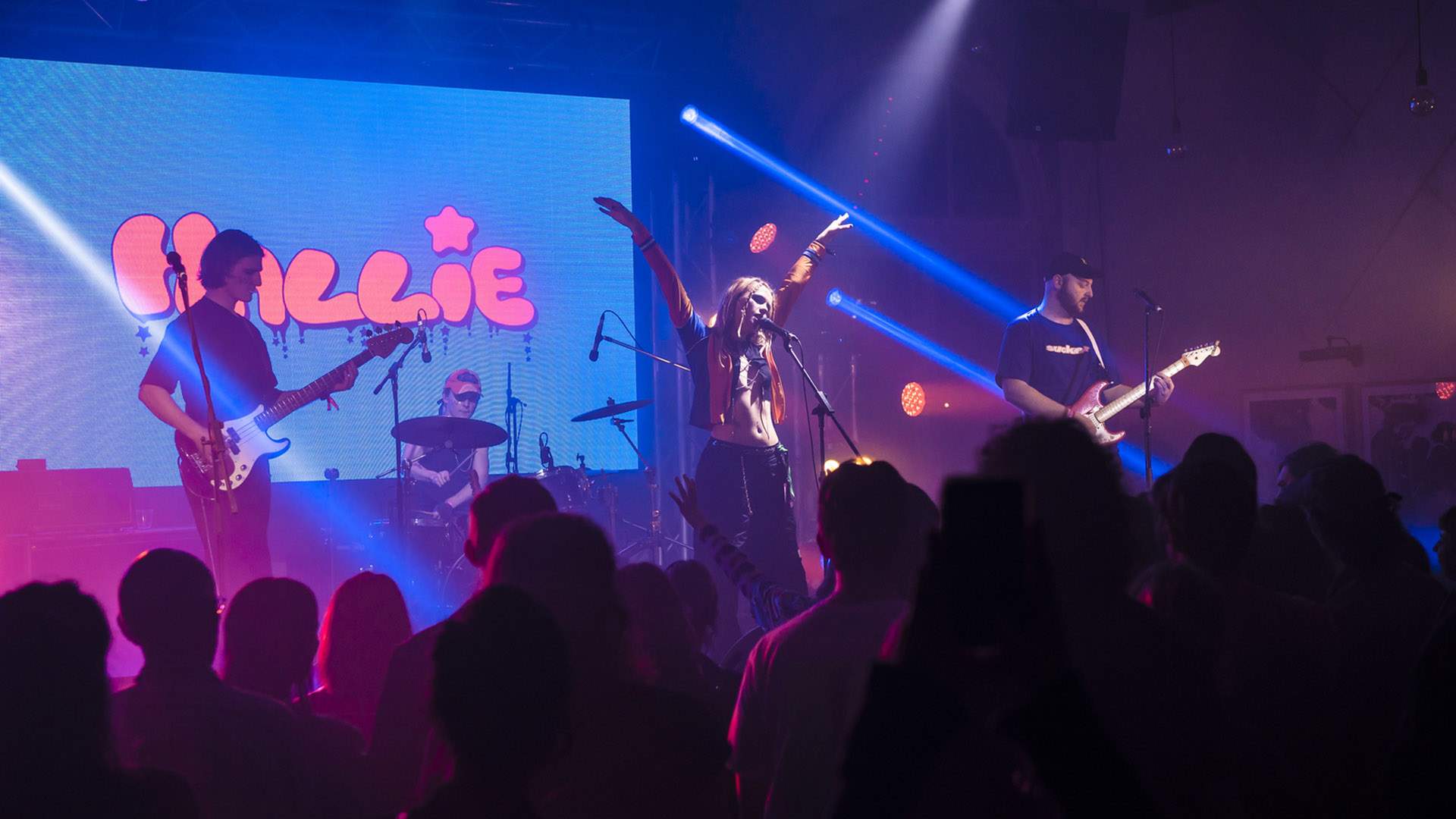 The list goes on, complete with a significant focus on representation. Among 2023's talents, 27 percent identify as LGBTQIA+, 50 percent are female or gender non-conforming, and First Nations acts comprise 18 percent of the lineup.
Indeed, 27 showcases will be devoted to Australia's Indigenous artists, including Miss Kaninna, Loren Ryan, Brady, The Merindas, J-MILLA, CLOE TERARE, Tjaka and Kobie Dee. Fancy checking out the most isolated heavy metal band in the world? That'd be Southeast Desert Metal, and they're also on the roster.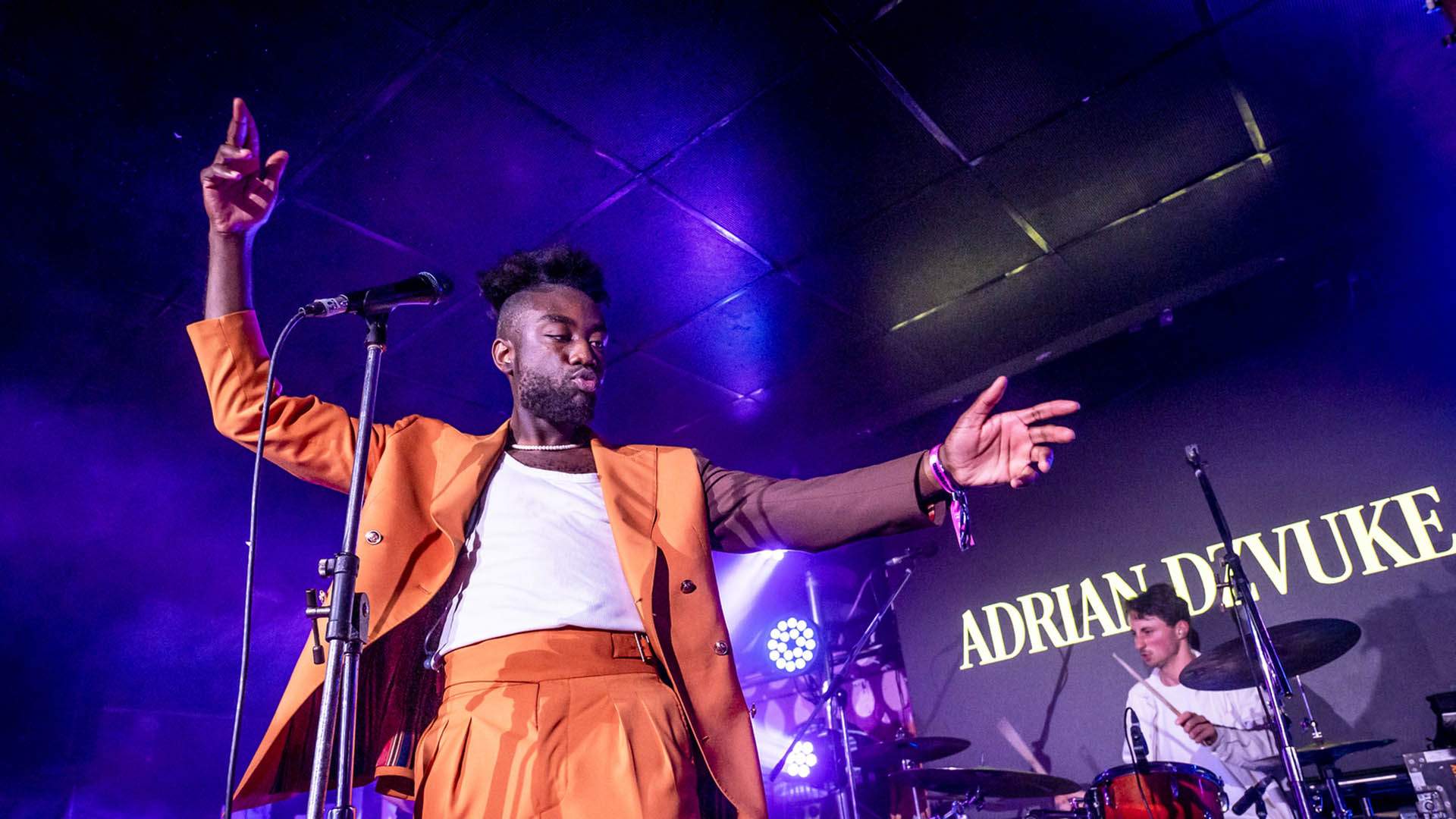 As always, the huge music-fuelled shindig will do what it always does: showcase impressive acts, artists and bands while filling as many Brisbane spaces as possible with musos, industry folks and music-loving punters, all enjoying the latest and greatest tunes and talent the country has to offer.
Past events have showcased everyone from Gang of Youths, Flume, Thelma Plum, Tash Sultana, Sampa the Great, Courtney Barnett and Cub Sport to San Cisco, Violent Soho, Baker Boy, King Gizzard & the Lizard Wizard, Methyl Ethel, Tones and I, Spacey Jane and The Jungle Giants, so BIGSOUND's program is usually a very reliable bellwether.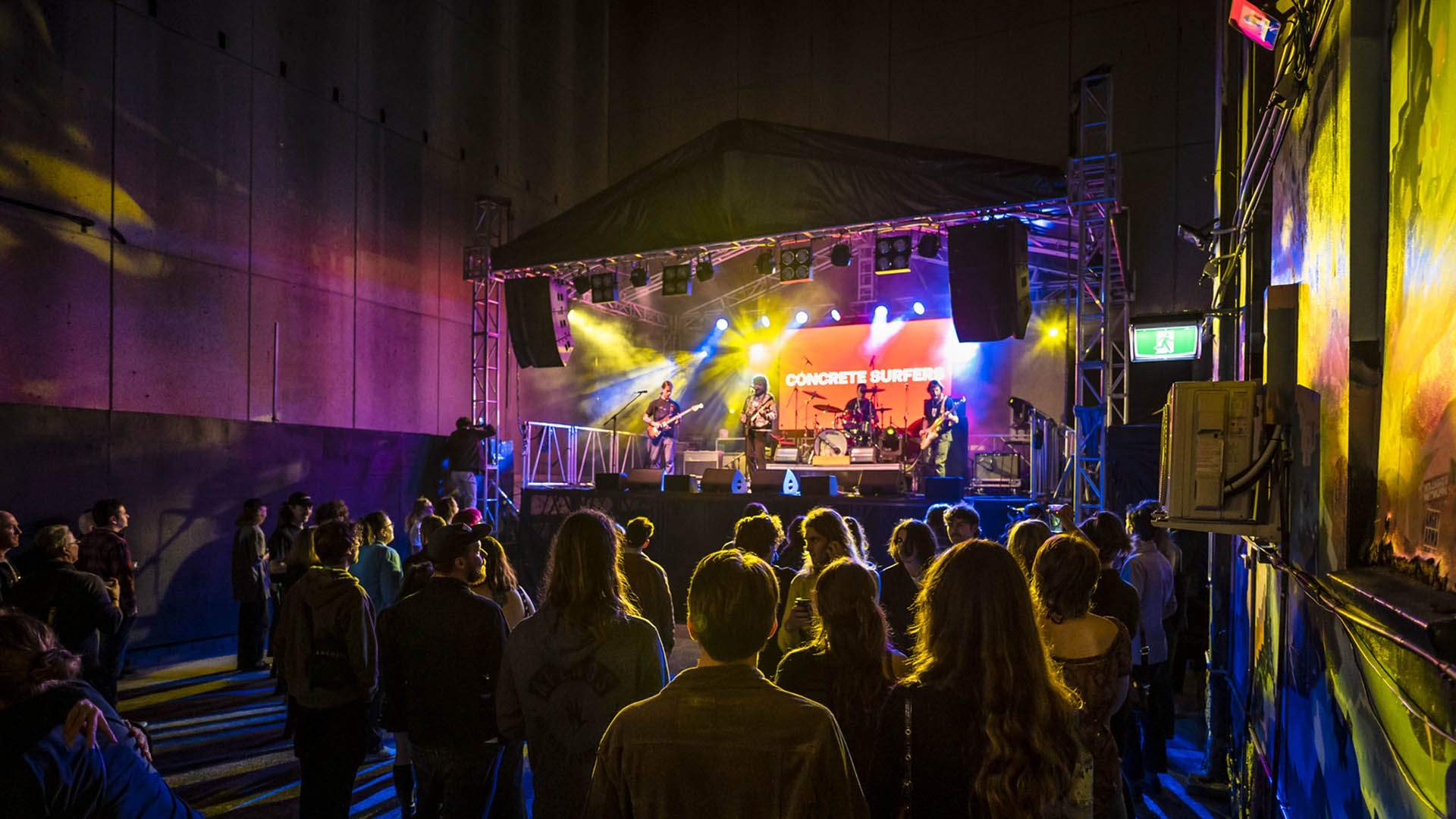 "At its core, BIGSOUND needs to work for artists. It's a global music market and in 2023 we've gone far and wide to attract speakers and buyers from around the world to ensure international relationships are forged and deals are made," said BIGSOUND and QMusic CEO Kris Stewart, announcing 2023's talents.
"Our definitive goal is to create a rising tide for everyone. At the end of the week, we want everyone to leave with something — someone new they've met, a deal they've made or new insight to grow their careers. We remain proactive in finding new ways to do this and can't wait for people to discover a whole stack of amazing artists from the showcase lineup."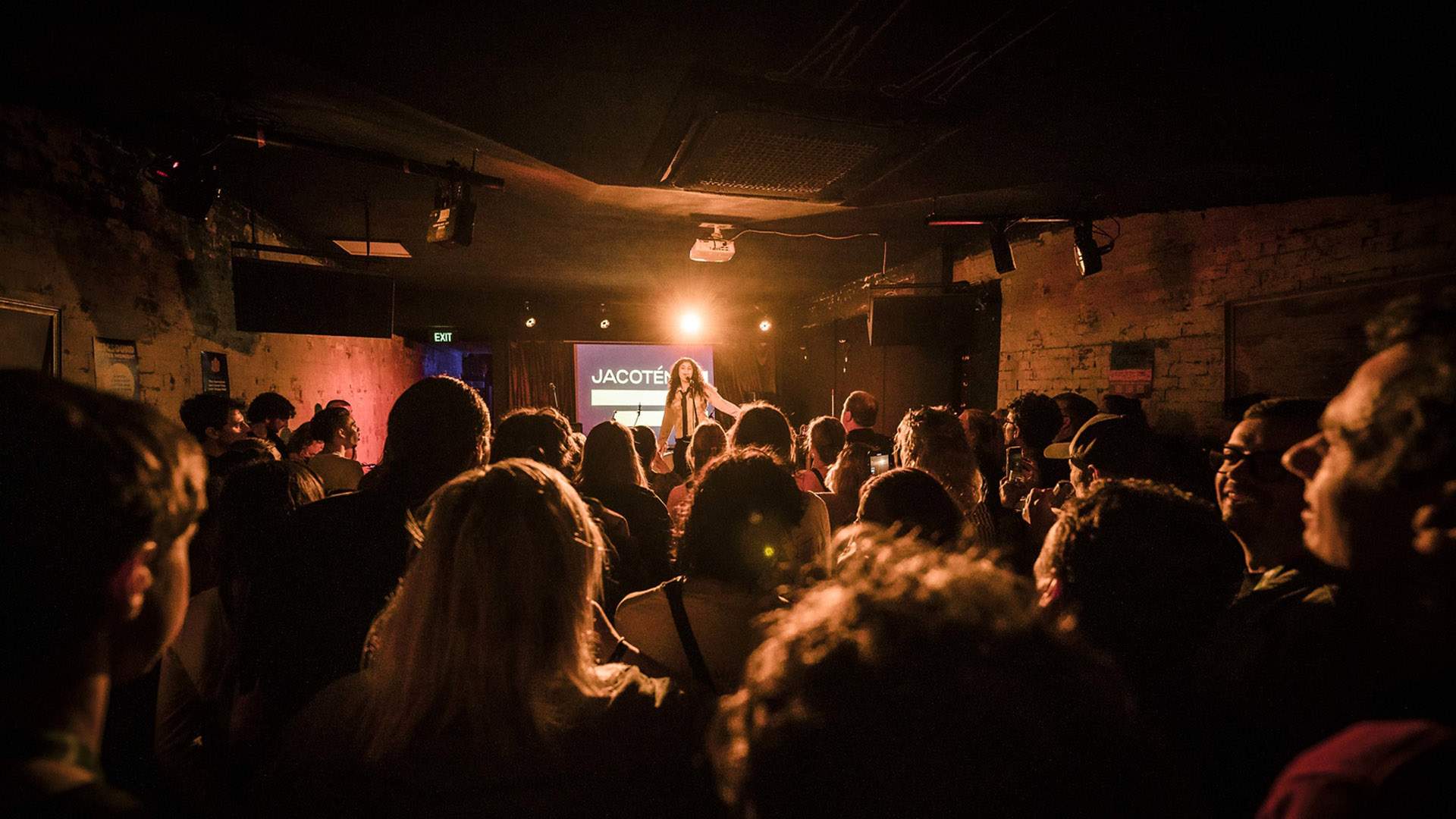 BIGSOUND 2023 ARTIST LINEUP:
1tbsp
Ūla
aleksiah
Alf the Great
Anieszka
Ashli
Aurateque
Baby Prince
Battlesnake
BAYANG (tha Bushranger)
Bec Stevens
Beckah Amani
Behind You
bella amor
Ben Swissa
Boomchild
Boox Kid
CAMINO GOLD
Casey Lowry
Charbel
Charm of Finches
CHISEKO
Chitra
CLOE TERARE
Coldwave
Cult Shotta
Dean Brady
Delivery
DENNI
DICE
Dr Sure's Unusual Practice
Dyan Tai
ECB
Elizabeth
Emma Volard
FELIVAND
FELONY.
Foley
Freight Train Foxes
Friends of Friends
Full Flower Moon Band
GAUCI
Georgia Llewellyn
GIMMY
Glenn Skuthorpe Band
Good Pash
Gut Health
Hannah Cameron
Haters
Hevenshe
Isaac Puerile
Izy
Jada Weazel
J-MILLA
Joan & The Giants
Joey Leigh Wagtail
Johnny Hunter
Jujulipps
JUNGAJI
Kavi
Khi'leb
Kid Heron
King Ivy
Kitschen Boy
Kobie Dee
Komang
Kristal West
Kuzco
Little Green
Logan
Lola Scott
Loren Ryan
MARLON X RULLA
Mason Watts
Matilda Pearl
Mazbou Q
Melody Moko
MF Tomlinson
Micah Heathwood
Mikayla Pasterfield
Miss June
Miss Kaninna
Moaning Lisa
Moss
mostly sleeping
Mr Rhodes
Nat Vazer
Nathan May
Nikodimos
Oscar the Wild
Otiuh
PRICIE
Platonic Sex
POOKIE
Porcelain Boy
Porpoise Spit
PRETTY BLEAK
Proteins of Magic
Ra Ra Viper
RAAVE TAPES
Radio Free Alice
Radium Dolls
REBEL YELL
Riiki Reid
Ruby Jackson
Rum Jungle
S.A.B
Sachém
SAHXL
Siobhan Cotchin
smol fish
Sollyy
Sophisticated Dingo
Southeast Desert Metal
Steph Strings
STUMPS
Suzi
SWIDT
Taitu'uga
Tamara & the Dreams
teddie
The Empty Threats
The Grogans
The Merindas
The Omnific
The Slingers
Thunder Fox
Tjaka
Too Birds
Tori Forsyth
Trophie
Twine
Valtozash
Vixens of Fall
WHO SHOT SCOTT
Yawdoesitall
YIRGJHILYA
Yorke
Zheani
Zia Jade
BIGSOUND 2023 will take place between Tuesday, September 5–Friday, September 8 in Fortitude Valley, Brisbane. For more information, visit bigsound.org.au.
Images: Dave Kan / Simone Gorman-Clark.
Concrete Playground Trips
Book unique getaways and adventures dreamed up by our editors