The 'Cruel Intentions' Musical Is Touring Its Twists and 90s Soundtrack Around Australia This Year
This film-to-stage adaptation will unleash its dangerous liaisons in Melbourne, Sydney, Brisbane and Adelaide across the middle of the year — complete with throwback hits by Placebo, The Verve, *NSYNC, Britney and more.
Life might be a bittersweet symphony, as The Verve told us all back in 1997, but right now is a pretty great time to be a fan of a hugely influential late-90s teen flick that helped immortalise that very track. The movie in question is Cruel Intentions, of course, and it's about to hit the stage in Australia. And yes, the musical's soundtrack is filled hits from the era, including 'Bittersweet Symphony', obviously.
Indeed, if that song and Placebo's 'Every You Every Me' get you thinking about Sarah Michelle Gellar, Ryan Phillippe, Reese Witherspoon and Selma Blair, then you're clearly a fan of the film. And if you were a 90s or 00s teen who watched and rewatched the 1999 classic over and over again — soaking in all those dangerous liaisons, the scheming that went with them, Joshua Jackson's blonde locks and Gellar in a decidedly non-Buffy role — then you'll probably be first in line to see Cruel Intentions: The 90s Musical.
The movie-to-theatre production has been unleashing its teen tumult and throwback soundtrack in America since 2015, and now it's finally heading to our shores. That was first announced back in 2021; however, now the local leg of the production has confirmed its full Aussie dates.
Cruel Intentions: The 90s Musical's Melbourne stint was already locked in to start on Wednesday, May 25 at the Athenaeum Theatre, and its Sydney run will now kick off on Thursday, June 30 at the State Theatre as well. Then, it'll head to Brisbane's Fortitude Music Hall from Wednesday, July 27, before hopping over to Adelaide's Her Majesty's Theatre from Thursday, September 8.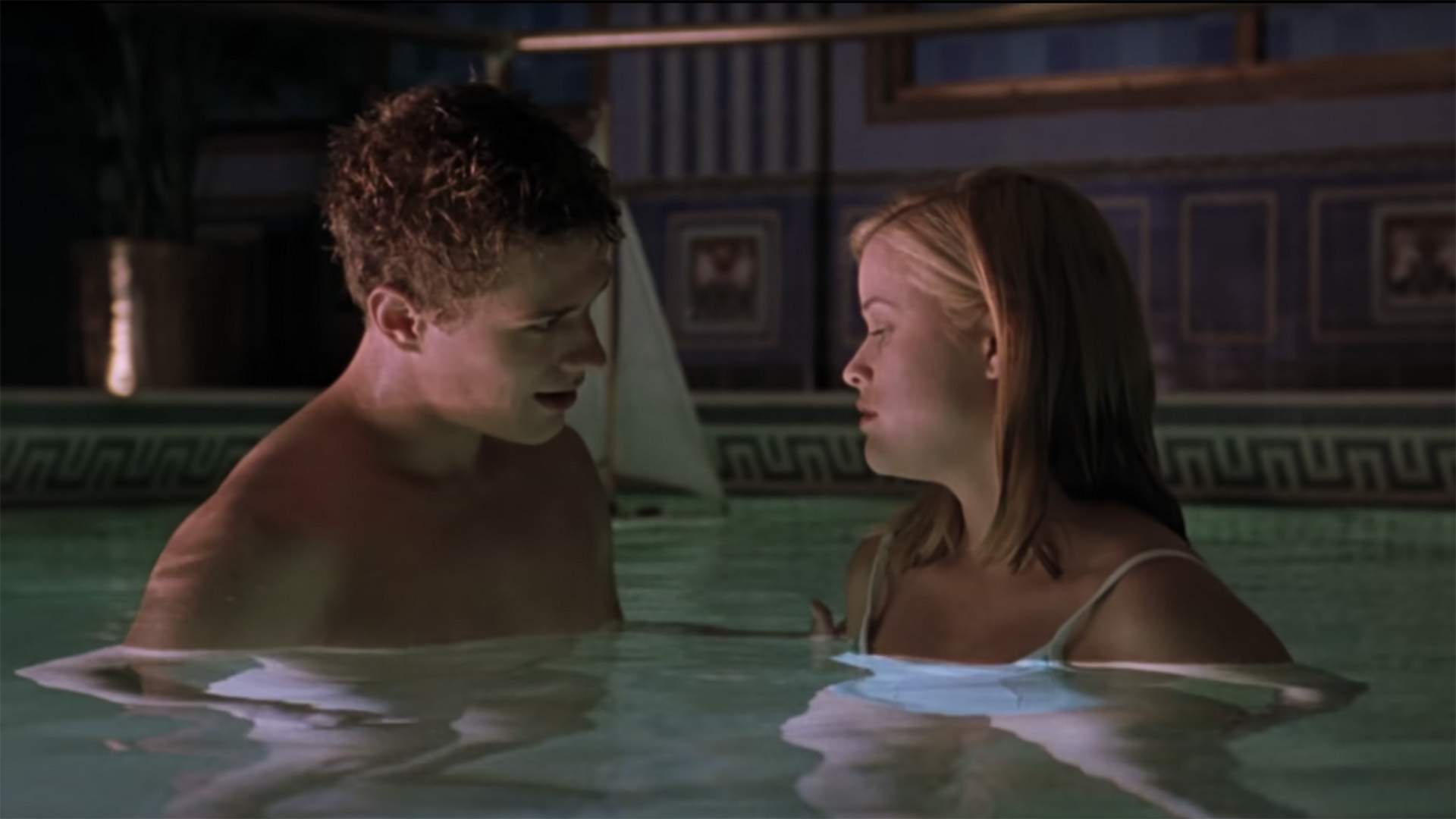 Because it's a jukebox musical, Cruel Intentions: The 90s Musical is also filled with a heap other tunes from that late 90s, early 00s era; think: *NYSNC's 'Bye Bye Bye', Britney Spears' 'Sometimes', No Doubt's 'Just A Girl', Jewel's 'Foolish Games', Christina Aguilera's 'Genie In A Bottle' and Sixpence None the Richer's 'Kiss Me', for starters.
If you've seen the movie — the original, not the direct-to-video 2001 and 2004 sequels, one of which starred a very young Amy Adams (Dear Evan Hansen) taking over Gellar's role — then you'll know the story. Based on 1782 novel Les Liaisons dangereuses, which was also been adapted in the 1988 film Dangerous Liaisons with Glenn Close, John Malkovich, Michelle Pfeiffer and Uma Thurman, Cruel Intentions follows step-siblings Sebastian Valmont and Kathryn Merteuil. Manipulating each other's love lives is their main hobby, a pastime that levels up a few notches when Kathryn places a bet on whether Sebastian can sleep with Annette Hargrove, the headmaster's daughter at their exclusive prep school.
On-screen, Phillippe played Sebastian, Gellar vamped up the film as Kathryn and Witherspoon stepped into Annette's shoes. Exactly who'll be following in their footsteps when Cruel Intentions: The 90s Musical tours Australia hasn't yet been revealed, with auditions underway now.
Cruel Intentions' writer/director Roger Kumble co-created the musical, so it comes with quite the screen-to-stage pedigree. Also, it's arriving in Australia via David Venn Enterprises, who also brought The Wedding Singer: The Musical Comedy and Bring It On: The Musical our way.
CRUEL INTENTIONS: THE 90S MUSICAL 2022 AUSTRALIAN TOUR:
Melbourne, at the Athenaeum Theatre: Wednesday, May 25–Sunday, June 12
Sydney, at the State Theatre: from Thursday, June 30–Sunday, July 10
Brisbane, at Fortitude Music Hall: from Wednesday, July 27–Sunday, August 7
Adelaide, at Her Majesty's Theatre from Thursday, September 8
Cruel Intentions: The 90s Musical will tour Australia between May–September. For more information, and to buy tickets now for the Melbourne and Sydney seasons — and to join the waitlist for Brisbane and Adelaide tickets, which'll go on sale from Tuesday, March 29 — head to the musical's website.
Concrete Playground Trips
Book unique getaways and adventures dreamed up by our editors