The Whitsundays' New Island-Hopping Three-Day Music Festival Dream Machine Is Going Ahead This Month
Dance to tunes from Hayden James and The Jungle Giants, then sleep on Daydream Island.
For most of the past two years, Australians haven't had many chances to attend a music festival or escape the mainland. We all know how the festival landscape has fared during the pandemic, and the travel situation as well. But if you've been longing to hear your favourite tunes while surrounded by your friends and to take a trip to a secluded beachside resort in The Whitsundays, Dream Machine has you covered.
The brand-new festival was first announced in 2021, and was meant to take place last year as well — but the past 12 months didn't turn out as anyone planned, either. In great news, however, it's been locked in to go ahead this month, and will now occur between Wednesday, January 26–Sunday, January 30. Handily, that news comes just after Queensland revealed that it's ditching its domestic border restrictions from Saturday, January 15.
A new venture from the team behind Wine Machine and Snow Machine, the fest will see music lovers travel to The Whitsundays  for a stacked lineup of local electronic talent. On up the party-forward lineup: Hayden James, former Triple J House Party presenter KLP, Touch Sensitive, CC:Disco!, Set Mo and Yolanda Be Cool, as well as The Jungle Giants, and Confidence Man hitting the decks for DJ sets. Yes, the list goes on.
If the simple activity of grooving to tunes on a tropical island isn't enough motivation for you, festival-goers will also be treated to an island-hopping adventure between Daydream Island, Paradise Cove and a surprise location. Your itinerary can also include kayaking, paddle boarding, jet skiing and waterside cocktails, and, if you stay at Daydream Island Resort, you'll have four restaurants, three bars, a pool and a spa to enjoy as well.
Dream Machine will run for three days within its five-day, four-night period. Unsurprisingly, it isn't cheap, starting at $1999 per person — and also to the astonishment of no one, plenty of packages have already sold out, so you'll need to get in quick if you're keen.
The extravagant price tag will get you accommodation, breakfast each morning, ferry transport to and from the airport, and tickets to the festival (of course).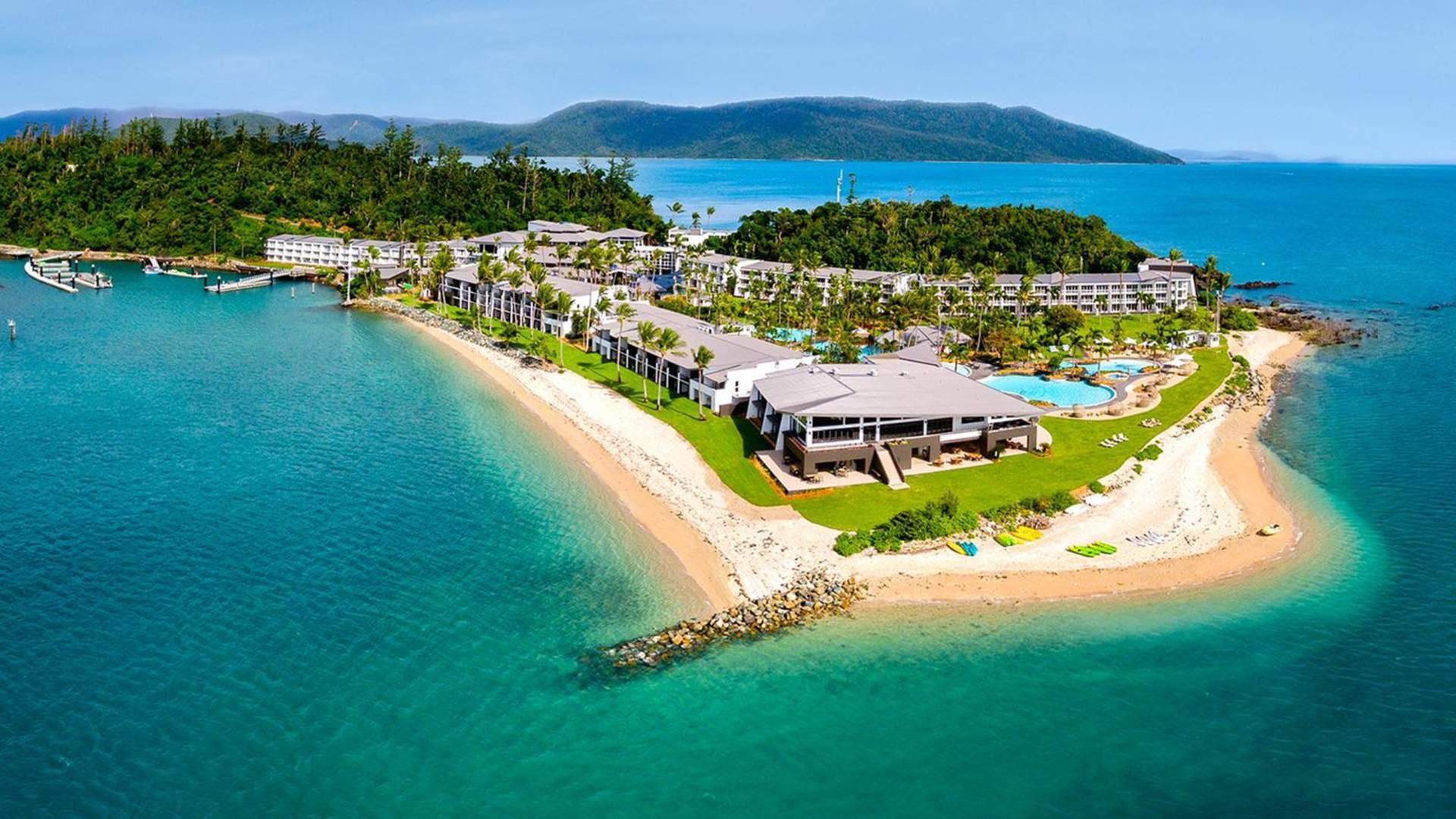 DREAM MACHINE 2022 LINEUP:
Belta Variant
CC:DISCO!
Confidence Man (DJ set)
Client Liason (DJ set)
Dena Amy
Generik
Happiness Is Wealth
Harvey Sutherland (DJ set)
Hayden James
Jimi the Kween
The Jungle Giants (DJ set)
Juz
KLP
Kristina Jaman
Late Nite Tuff Guy
Made in Paris
Mell Hall
Mira Mira
Owl Eyes
Pat Stevenson
Poof Doof DJs
Robbie
Set Mo
Squeef
Stace Cadet
Shouse (DJ set)
Sneaky Sound System
Touch Sensitive
Wax'o Paradiso
Yolanda Be Cool
Dream Machine takes place from Wednesday, January 26–Sunday, January 30 in The Whitsundays, with final tickets available via the festival's website.