Page-to-Screen Aussie Hit 'The Dry' Is Getting a Sequel — and Eric Bana Is Back as Aaron Falk
Also based on a Jane Harper-penned novel, 'Force of Nature' will chart another detective tale against the Australian landscape.
Thrilling crime sagas starring spectacular actors: on screens big and small, they've been one of the Australian film and TV industry's biggest successes over the past decade. The Guy Pearce-led Jack Irish franchise did it, starting with three telemovies, then releasing three seasons of television afterwards. Mystery Road managed hit the spot as well, beginning with that eponymous film, followed by big-screen sequel Goldstone, then spanning two seasons of TV so far — and an about-to-drop small-screen prequel series, too. And now The Dry is set to join them.
When it reached Aussie cinemas at the beginning of 2021 — making the leap from bookshelves to theatres, adapting the debut novel from author Jane Harper — The Dry became an enormous hit. If you went to the movies at the start of last year, you likely saw it. It currently sits sixth at the box office among local titles over the past ten years, notching up more than $20 million in ticket sales. It also came in sixth in 2021 overall, after Spider-Man: No Way Home, No Time to Die, Godzilla vs Kong, Peter Rabbit 2 and Fast and Furious 9.
That kind of response was always likely to spark a sequel (and it shouldn't escape attention that the five movies that made more cash in Australia last year were all either sequels themselves, or part of long-running franchises). So, adapting Harper's second novel Force of Nature, The Dry is now getting a big-screen follow-up. Yes, Eric Bana  is back as Detective Aaron Falk.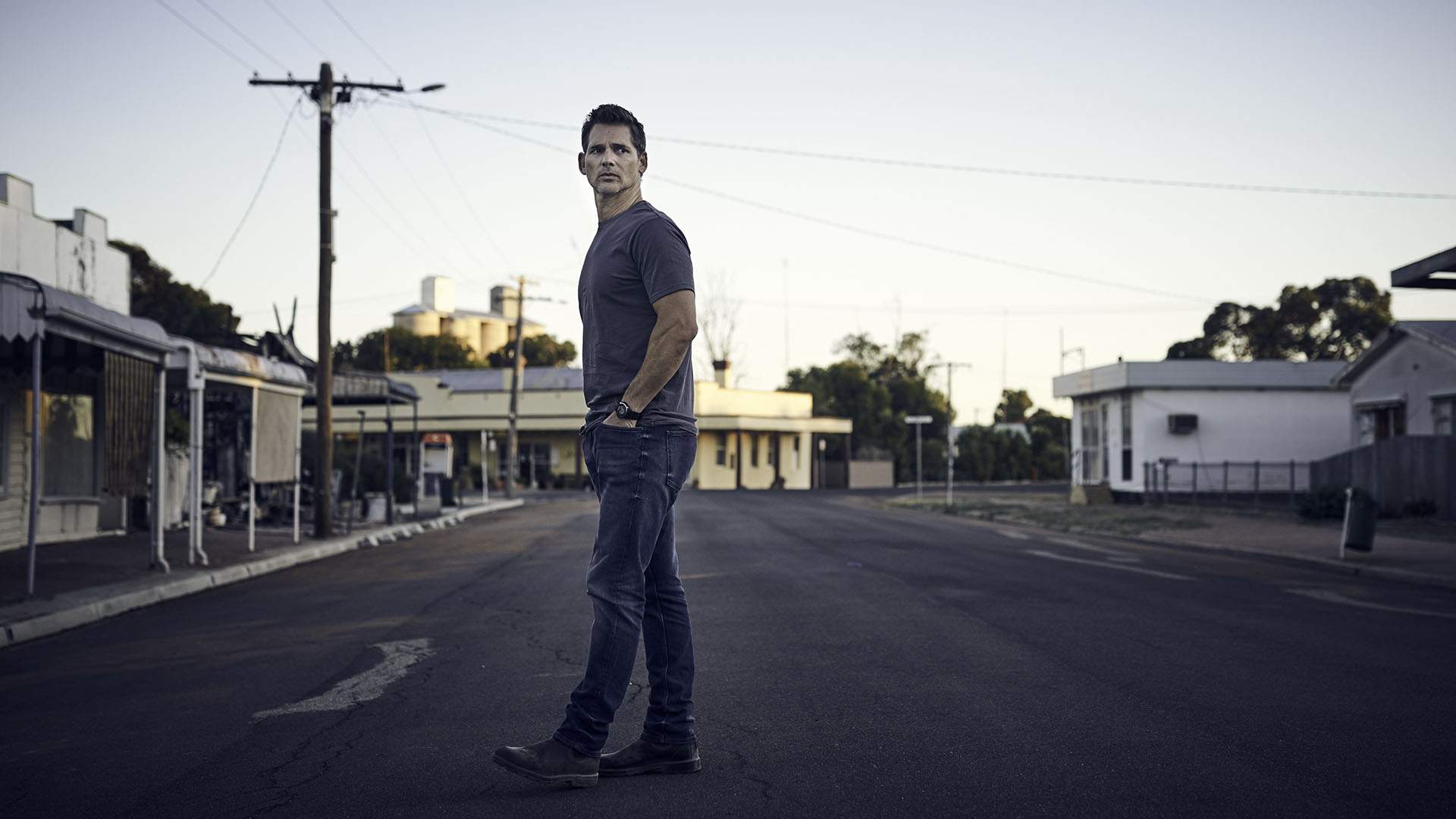 Now shooting in Victoria — with a release date yet to be revealed — Force of Nature focuses on a corporate hiking retreat attended by five women. Afterwards, only four return. So, alongside fellow federal agent Carmen Cooper, Falk heads deep Victoria's mountain ranges to try to find the missing hiker — who also happens to be a whistle-blowing informant — alive.
As The Dry was, Force of Nature is being written and directed by Robert Connolly (Paper Planes). Again, it'll boast quite the pair when it comes to Aussie crime cinema — with Connelly the producer of one of the best local crime movies ever made, aka 1998's unnerving The Boys, and Bana was famously the star of the similarly excellent Chopper.
Also featuring in Force of Nature, which'll have a powerhouse Aussie cast like its predecessor: Jacqueline McKenzie (Ruby's Choice) as Cooper, Anna Torv (Mindhunter) as missing hiker Alice Russell, plus Deborra-Lee Furness (Jindabyne), Robin McLeavy (Homeland), Sisi Stringer (Mortal Kombat) and Lucy Ansell (Utopia). Richard Roxburgh (Elvis), Tony Briggs (Preppers) and Kenneth Radley (The Power of the Dog) co-star, too, while Jeremy Lindsay-Taylor (Sequin in a Blue Room) is back in the role of Erik Falk.
Check out the trailer for The Dry below:
Force of Nature doesn't yet have a release date — we'll update you when one is announced. Read our full review of The Dry.