Mona Foma's 2024 Lineup Includes Courtney Barnett, TISM in Cataract Gorge and an Exhibition with Its Own Gin
MONA's summer festival also features Paul Kelly, Mogwai, Shonen Knife, and Cash Savage and The Last Drinks — plus performances on lawns and in boats.
UPDATE: November 23, 2023 — We've arranged an exclusive package to help you make the most of Mona Foma 2024. Book with Concrete Playground Trips and you'll have accommodation, ferry transfers, festival tickets and more all sorted, from just AUD$600 per person. There is only a limited number of packages available, though, so secure your booking here ASAP.
Dark Mofo might be taking a breather in 2024, except for a few beloved events, but Tasmania's Museum of Old and New Art (MONA) will still be embracing summer at Mona Foma. The sunny counterpart to the Apple Isle's moody winter fest has locked in its return from Thursday, February 15–Sunday, February 25, 2024 in Hobart, and from Thursday, February 29–Sunday, March 3, 2024 in Launceston. It has also dropped one helluva getaway-worthy lineup.
Back in October, Queens of the Stone Age announced an Australia tour for 2024, and were also revealed as the first act on Mona Foma's program for the year. At the latter, they'll have no shortage of company. Also on the music bill: Courtney Barnett, TISM, Paul Kelly, Mogwai, Shonen Knife, and Cash Savage and The Last Drinks, for starters.
Making a Tassie stop on her latest tour, Barnett's show features two sets. To begin with, she'll work through album End of the Day — aka the score to the Barnett-focused documentary Anonymous Club — with Stella Mozgawa. After that, she'll dive into the rest of her catalogue of tunes.
Now that TISM are back playing live together — something that only started happening again in 2022 after 19 years without gigs — the Australian legends will bust out 'Greg! The Stop Sign!', 'Whatareya' and 'Ol' Man River' at Cataract Gorge. The Ron Hitler-Barassi-led band are part of a free one-day event at the stunning site during Mona Foma's Launceston weekend, as are Cash Savage and The Last Drinks. Head along and you'll also enjoy morning meditations to start the day, and hear from Mulga Bore Hard Rock and FFLORA + Grace Chia.
Still on tunes, Kelly will be focusing on his 2022 compilation Time, while Mogwai and Shonen Knife are part of the returning lawn-set Mona Sessions — as are fellow overseas talents Holy Fuck, Wednesday, Michael Rother and Friends (playing Neu! songs), and Lonnie Holley with Moor Mother and Irreversible Entanglements.
Clearly, there'll be no shortage of musicians to listen to. Darren Hanlon, Bree van Reyk and the Tasmanian Symphony Orchestra are teaming up; Isaac et Nora, the 14- and 11-year-old French-Korean siblings, will perform Latin-American songs they've learned by ear; and producer Filastine and singer Nova, one based in Barcelona and the other hailing from Indonesia, will provide live tunes on a 70-tonne sailing ship's deck to muse on the climate crisis as part of Arka Kinari. DJs will get spinning beneath James Turrell's Armana at Mona as well, and Mona Foma artists will be hitting up the Frying Pan Studios to jam and record.
Emeka Ogboh's contribution to the program is also a big highlight, coming via exhibition Boats. Here, the Nigerian artist ponders migration as part of an experience that boasts its own gin — as made with native Tasmanian and West African botanicals — plus snacks, conversation and a sound installation.
Also set to impress: Taiwanese artist Yahon Chang getting painting on a 20-metre-by-15-metre canvas at Princes Wharf 1, including using a brush that's human-sized, in a performance that'll blend calligraphy, art, meditation, kung fu and tai chi.
Other Mona Foma 2024 standouts include the world-premiere of Anito, a solo performance by Justin Shoulder that takes its cues from queer club culture, plus everything from theatre and dance to visual arts and installations; Dancenorth's latest production Wayfinder, which includes Hiromi Tango on design duties and music from Hiatus Kaiyote; party venue Faux Mo returning, but in a new home at The Granada Tavern; and a Street Eats night food and drink market pop-up.
"Mona Foma wrangles over 500 performers and artists from places as far flung as Nigeria, Taiwan, Rajasthan and Launceston into a veritable orgy of creativity. If you can't find something to do, then you're dead — but then you wouldn't be reading this," said Mona Foma Artistic Director Brian Ritchie, announcing the 2024 lineup.
"So, buy tickets, except for TISM, which is free. One of the most reclusive bands (only three gigs in twenty years) for free in amongst the most unique water feature of any urban environment, qualifies as a once-in-a-lifetime opportunity. Carpe diem."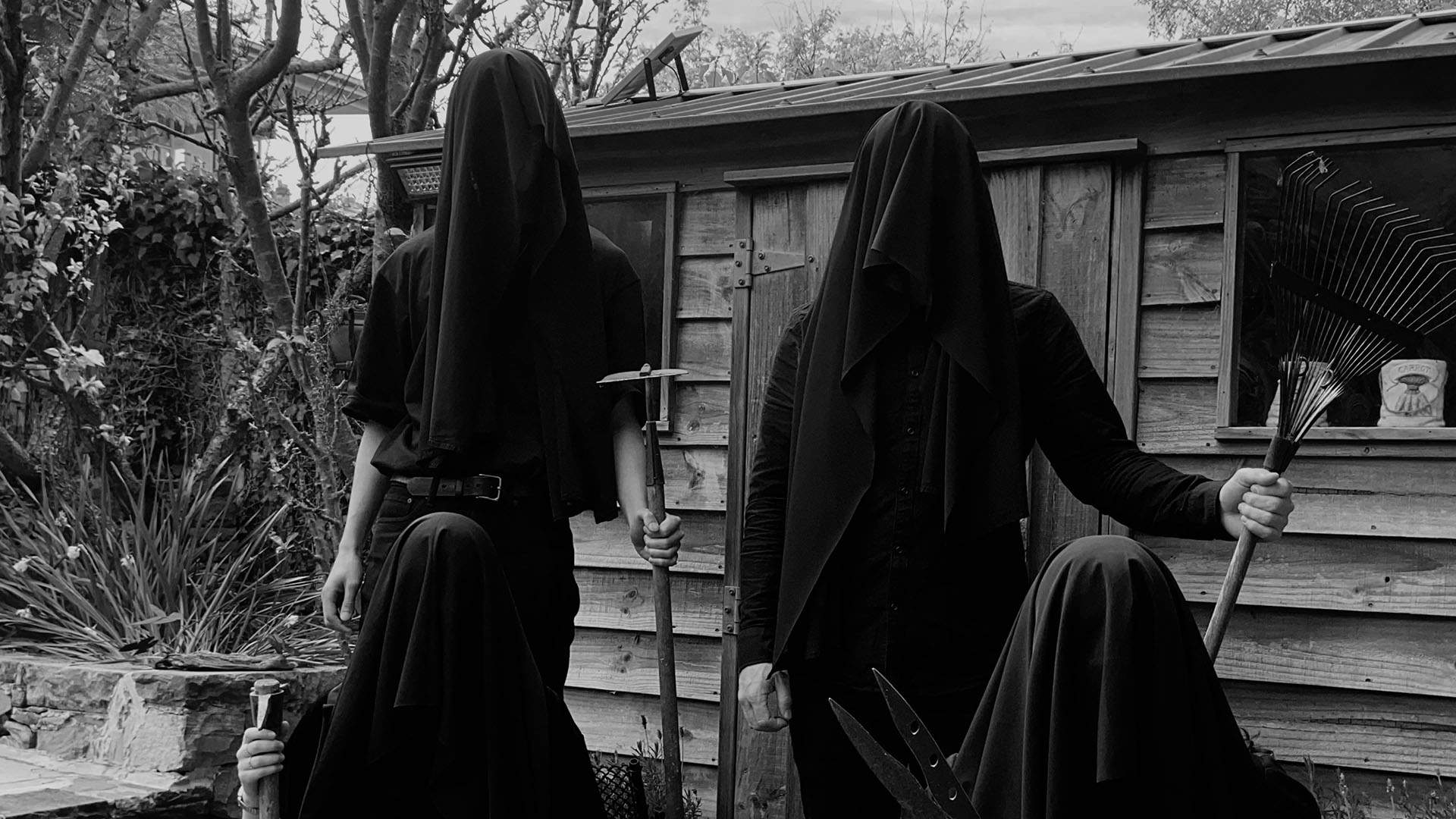 Mona Foma will take place from Thursday, February 15–Sunday, February 25, 2024 in Hobart, and from Thursday, February 29–Sunday, March 3, 2024 in Launceston. Tickets go on sale at 10am AEDT on Tuesday, November 21 — head to the festival website for further details.
Top image: Steve Cook. All images courtesy of the artist and Mona Foma.
Feeling inspired to book a getaway? You can now book your next dream holiday through Concrete Playground Trips with deals on flights, stays and experiences at destinations all around the world.
Concrete Playground Trips
Book unique getaways and adventures dreamed up by our editors