This Is What Melbourne's New NGV Contemporary and Its Rooftop Sculpture Garden Will Look Like
Sprawling across 30,000 square metres, it features a rooftop terrace with vistas over the city, plus an eye-catching spherical central hall reaching 40 metres in height.
What's better than a new must-visit gallery filled with eye-catching art? A brand-new place to scope out the best and brightest in creative works that doubles as quite the spectacular site itself. That's what's set to join Melbourne's arts scene thanks to NGV Contemporary, the upcoming latest addition to the city — and exactly what it'll look like has just been revealed.
NGV Contemporary itself should sound familiar, because it's been in the works for a while now. Indeed, it has been almost four years since Melbourne's — and Australia's — next big art gallery was first announced, and also three years since it was revealed that it'll also come with a huge public garden. And, it's been nearly two years, too, since the Victorian Government committed a hefty chunk of funding to both projects, and to the revamp of the Melbourne Arts Precinct in general.
Now, a multidisciplinary team led by Australian architect Angelo Candalepas and Associates has been unveiled as the folks behind NGV Contemporary's final design, as revealed by the Victorian Government and the National Gallery of Victoria. Sprawling across 30,000 square metres, aiming to add a new landmark to Melbourne, and featuring a rooftop terrace and sculpture garden with views out over the city, it's certain to stand out when it opens — and to attract both locals and tourists.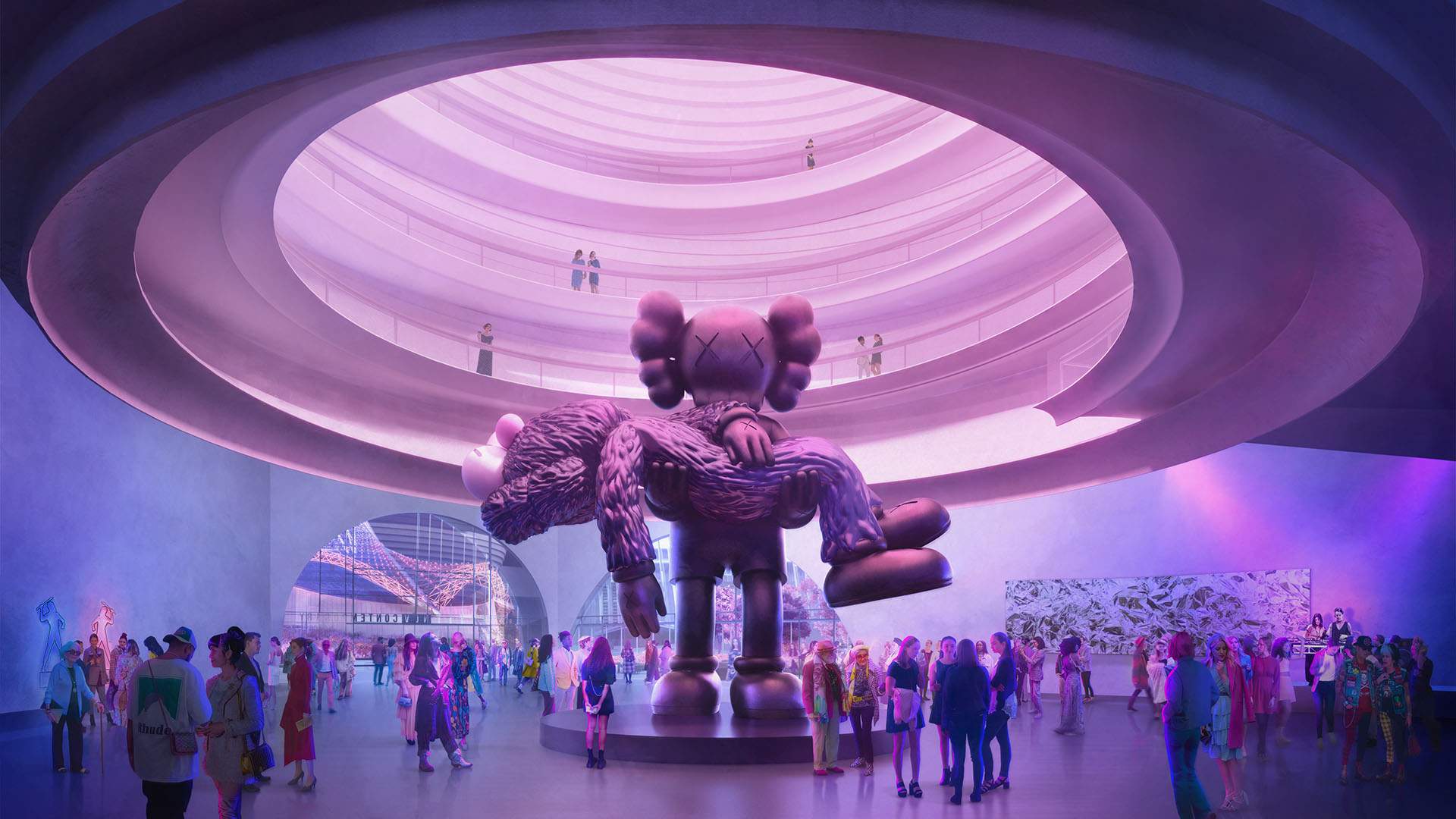 In fact, the winning design has been fashioned with celebrating the role of art and design in everyday life firmly in mind; think arched entryways, a spherical hall that reaches more than 40 metres in height, and over 13,000 square metres of display space. Walking into the NGV Contemporary will feel like making quite the entrance as a result. That arresting-looking hall, dubbed 'omphalos' (the Ancient Greek word for the centre of the earth), will spiral upwards through all levels on the building, too. So, visitors will then be able to walk around it to scope out art — like New York's Guggenheim Museum — and get up to the rooftop.
Outside on that sky-high terrace, in addition to perusing the sculpture garden, you'll be scoping out vistas over the CBD, parklands and the Yarra Ranges — views never seen by the general public before.
Also among the highlights: a large cafe that'll connect to an expanded public parkland, a multi-level veranda on the building's eastern side, a new NGV design store, a restaurant and member's lounge, and educational spaces, studios and laboratories focused on conserving artwork.
And, of course, there'll be large and flexible exhibition spaces that'll allow the NGV to host international blockbuster exhibitions — although with Chanel and Picasso showcases at NGV International in 2022, it hasn't been doing too badly in that department. And, the new gallery spaces will also enable the NGV to present programs drawing upon its permanent collection of Australian and international contemporary art and design as well.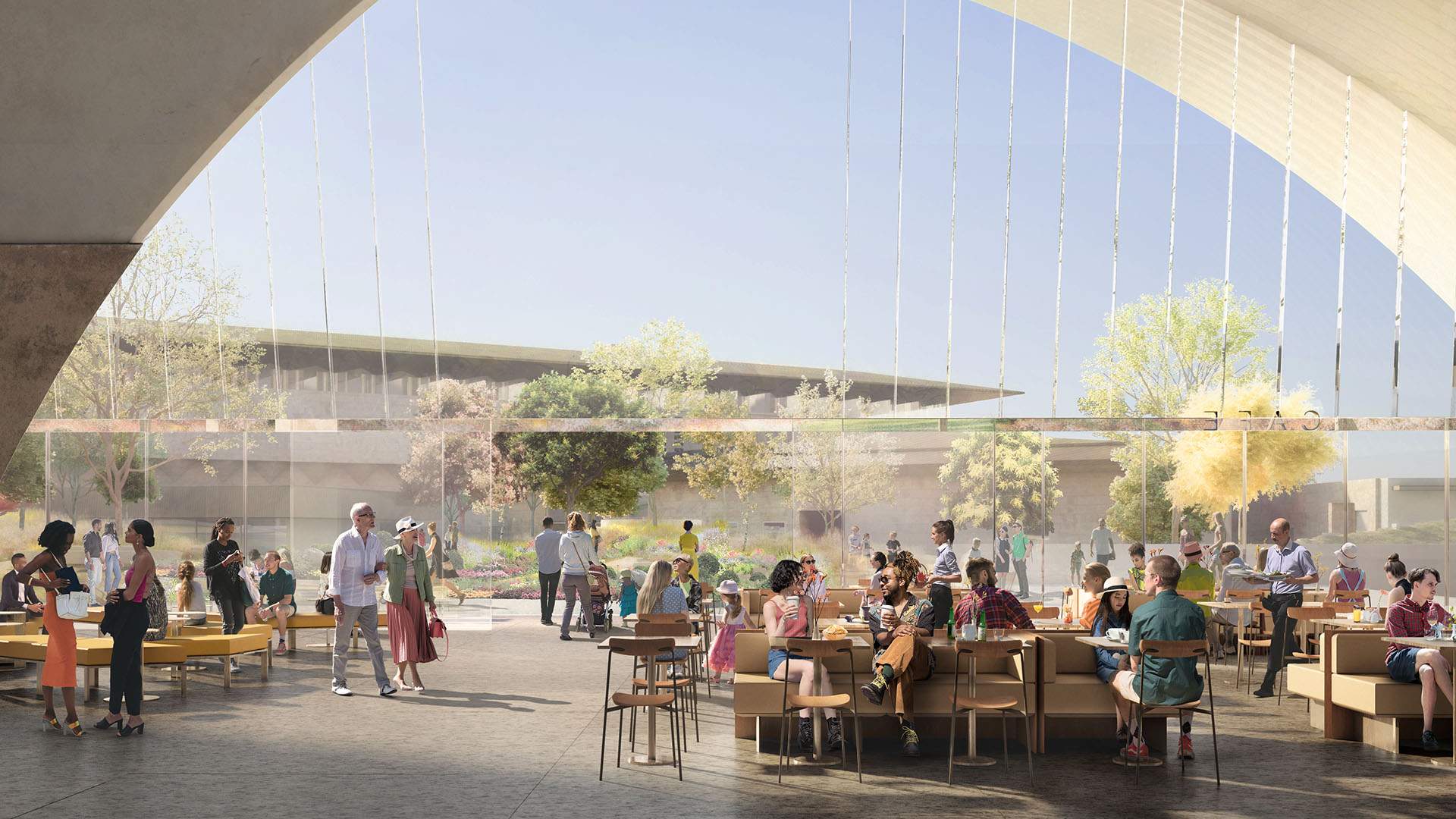 Outdoors, pathways will connect the building and its surrounding parklands to Southbank — making the most of its triangular-shaped site, and making sure both it and Melbourne Arts Precinct around it are highly accessible. So, Southbank Boulevard and specifically the corner of Kavanagh Street are about to look a whole lot different.
NGV Contemporary will be part of the NGV, which includes NGV International on St Kilda Road and NGV Australia at Federation Square, but it'll also be a standalone gallery. As for the site it's calling home, that's the old Carlton & United Breweries building. Back in a previous announcement, the Victorian Government said that it'll be the equivalent in size to the MCG — but focused on outdoor performances and public art, and featuring cafes and restaurants, rather than being dedicated to sports.
Exactly when Melburnians and travellers alike will be able to walk in the doors hasn't yet been finalised, so don't go making plans just yet. Still, when it does open, NGV Contemporary looks set to be a must-see — regardless of which pieces of art grace its walls and halls.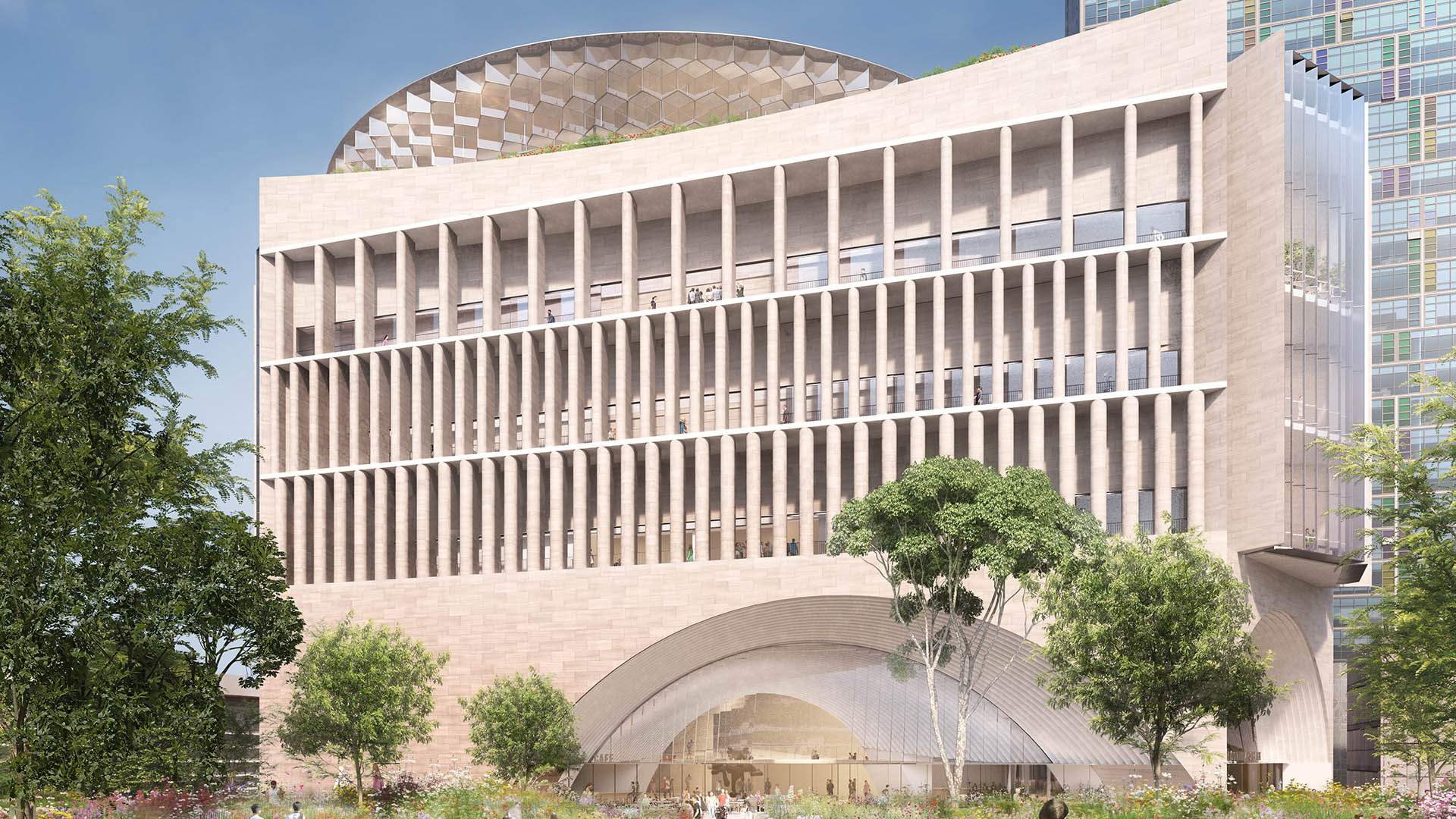 For more information about NGV Contemporary, keep an eye on the NGV website. 
Images: Renders of winning concept design for NGV Contemporary by Angelo Candalepas and Associates, by Darcstudio and Secchi Smith.
Introducing Concrete Playground Trips
Book unique getaways and adventures dreamed up by our editors