Queensland Music Trails Has Announced the First Batch of 2023 Acts Worth Hitting the Sunshine State For
Lime Cordiale, CW Stoneking & His Primitive Horn Orchestra, Hatchie, Emma Donovan & The Putbacks and Sycco lead the first lineup for this music festival and road trip in one.
If you can't choose between spending your spare time hitting up a music festival or enjoying a Sunshine State getaway, then Queensland Music Trails likely became your favourite event when it first held a trial run back in 2021. This statewide festival turns heading to see live music into a massive road trip, with different legs sprawling through different parts of the state — and it'll be back in 2023.
The fest's big return this year was announced back in 2022, which was already excellent news. Now, event organisers are getting to the even better stuff, aka lineup details. Among the first contingent: Lime Cordiale, CW Stoneking & His Primitive Horn Orchestra, Hatchie, Emma Donovan & The Putbacks and Sycco.
Queensland Music Trails' bill so far covers trails in the outback, Scenic Rim and southern Queensland, including stops everywhere from St George and Charleville to Canungra and Jimbour. While the full details for each leg haven't yet been unveiled, each route varies in length — the outback trail running for nine days from Thursday, April 13–Friday, April 21; Scenic Rim's for three days across Friday, April 28–Sunday, April 30; and the southern leg for three days from Friday, May 5–Sunday, May 7.
Keen on heading to Queensland's west? Then you can choose between Hussy Hicks, Karl S Williams and Jem Cassar-Daley at Oasis Afternoon in St George — or Emma Donavan & the Putbacks and Alice Skye at the Outback River Lights Festival in Cunnamulla. There's also C.W. Stoneking & His Primitive Horn Orchestra, Everybody NOW! and The Pacific Belles at The Big Base Party in Charleville; Harry James Angus and The Barleyshakes Duo at The Sundowner in Tambo; and a whole on-the-road series of gigs with The Barleyshakes Duo, too.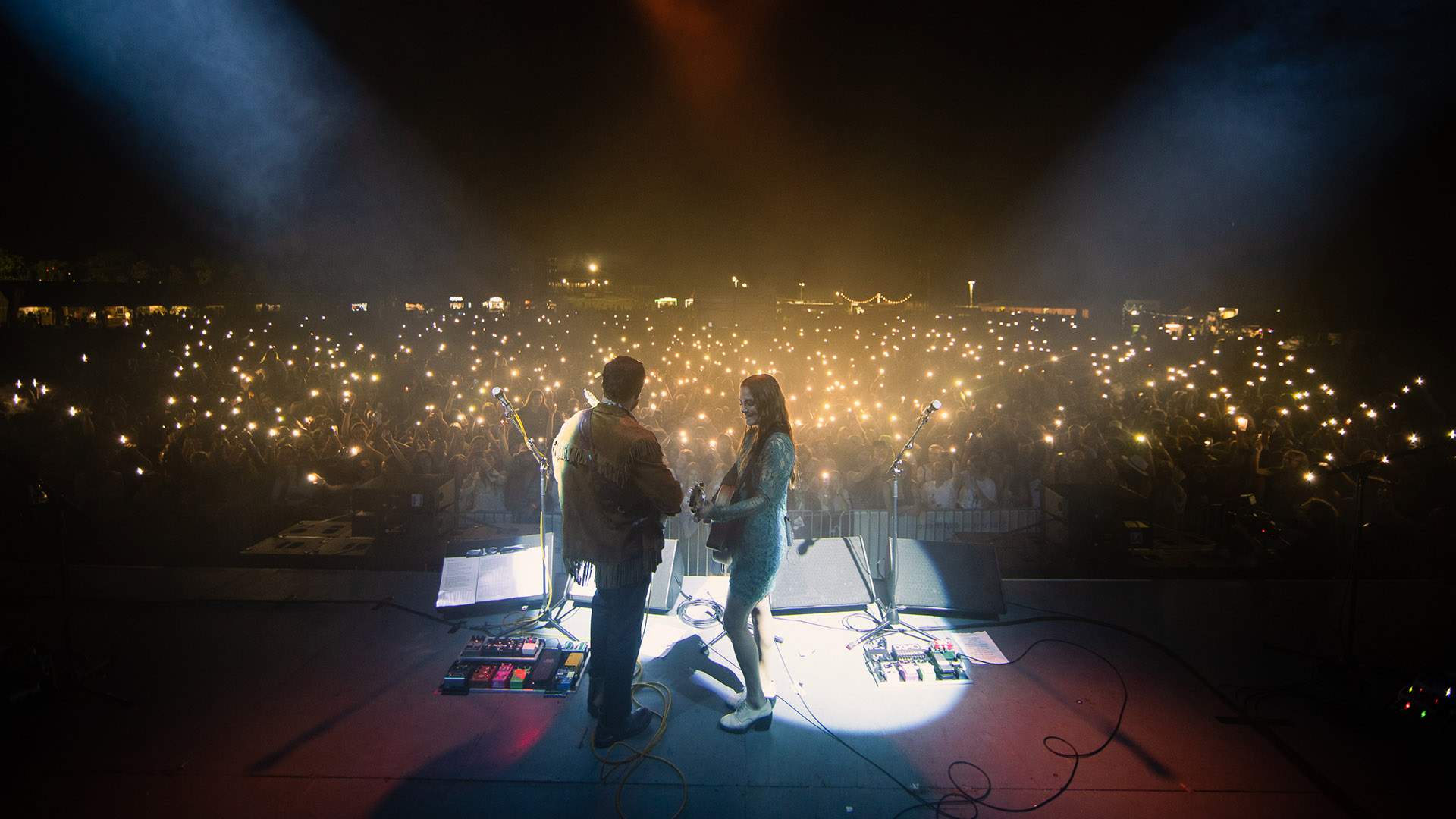 So far, the Scenic Rim trail will welcome back The Long Sunset for a second year, hitting up Canungra on Saturday, April 29 with Lime Cordiale, Hatchie, Sycco and Tia Gostelow — and more to be announced.
And, on the southern trail, there's the also-returning Opera at Jimbour for three days, featuring talent from Opera Queensland, Ensemble Q and the Griffith University Conservatorium of Music Orchestra.
Still on opera, an entire festival dedicated to it — the Festival of Outback Opera, in fact — returns from Tuesday, May 16–Monday, May 22. At present, it features a long lunch and dark-sky serenade in Winton, plus an evening of singing and an opera ball in Longreach. This fest within the fest hasn't been put in a specific trail, but journeying to Winton and Longreach (and between them) works as its own route.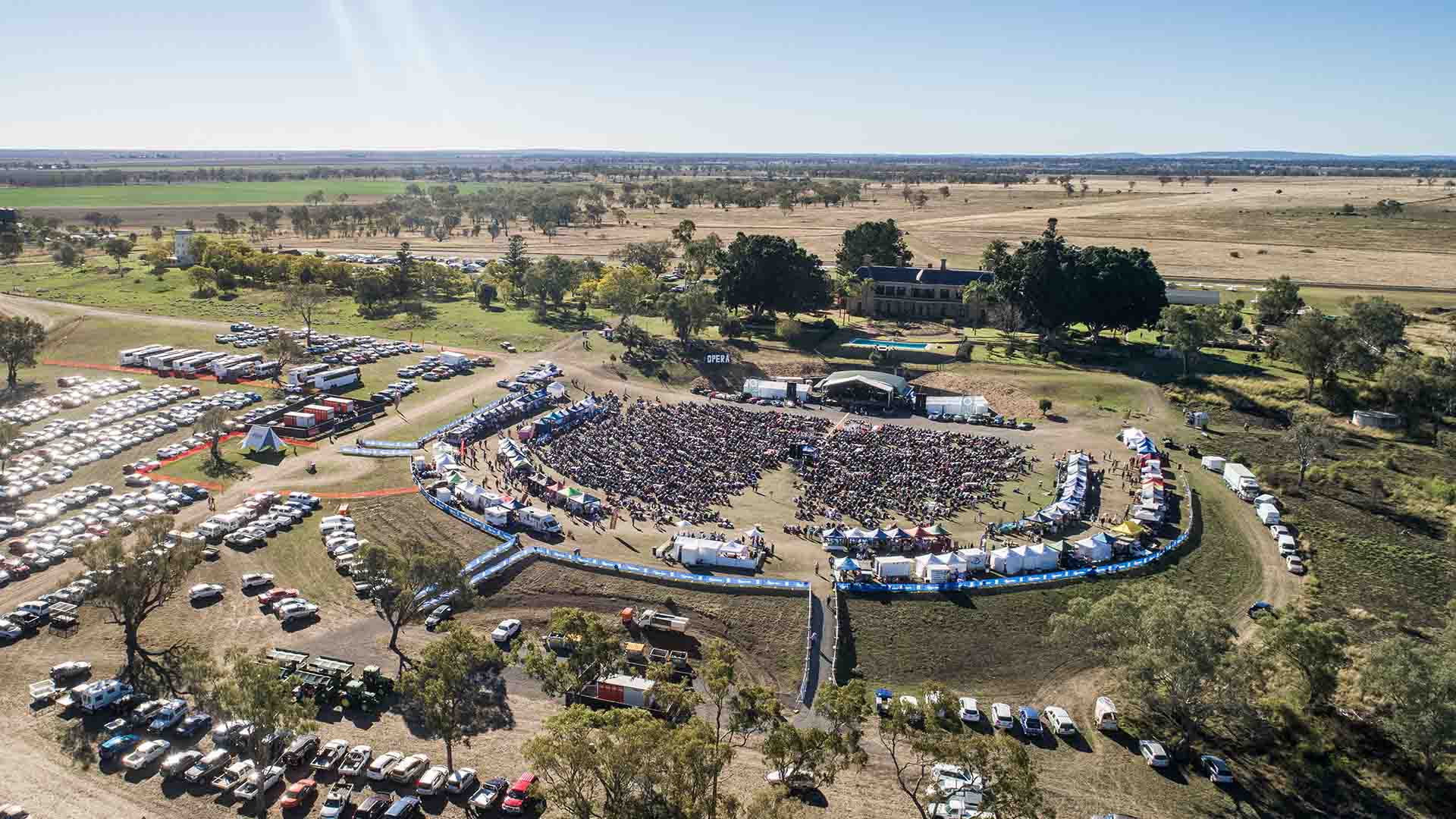 More details, acts and events are still to be announced, as part of a fest that was initially slated to cover huge music gigs and festivals held at 25 locations around Queensland — also heading to Quilpie, Toowoomba, Roma and Blackall, Longreach and Winton.
Now expected to arrive further down the road, with no further specifics so far, are trails in the far north, along the reef, in Brisbane, and through both the Gold and Sunshine Coasts. If 2022's plans stick, the first will span Paronella Park, Yarrabah, Cairns, Barron Gorge, Kuranda and Mossman/Port Douglas, while the second will hit up Mackay, Proserpine, Airlie Beach, Hamilton Island, Bowen and Townsville. And, the Brisbane, Gold Coast and Sunshine Coast trails are obviously self-explanatory.
An initiative of QMF (Queensland Music Festival), Queensland Music Trails is returning thanks to a $20-million investment by the Queensland Government over the first three years.
"The Queensland Music Trails are a key step to building Queensland's cultural events so we are ready to host the world in 2032 for the Brisbane 2032 Olympic and Paralympic Games," said Queensland Tourism Minister Stirling Hinchliffe.
"It's exciting to see QMF partner with key Queensland artists and arts organisations to collaborate on signature cultural events that will be integrated into Qld Music Trails, including a visual arts tour with Arts Queensland funded Flying Arts Alliance, and Festival of Outback Opera and Opera at Jimbour with Opera Queensland who are also supported through the arts portfolio," added Minister for the Arts Leeanne Enoch.
Queensland Music Trails return for 2023 from April — head to the event's website for more information.
Images: Katrina Lehmann / Mitch Lowe.
Concrete Playground Trips
Book unique getaways and adventures dreamed up by our editors