HBO Has Renewed Rose Matafeo's Delightful Rom-Com Sitcom 'Starstruck' for a Third Season
The charming 'Notting Hill'-style series will return for another round of smartly updated and subverted romantic comedy tropes.
No matter who's starring in them, when and where they're set, and whether they're showing on the big or small screen, romantic comedies love telling tales about trying to hold onto a good thing. Two people meet, fall for each other — whether immediately or eventually — and do whatever it takes to enjoy their romantic bliss: that's it, that's the familiar rom-com formula. It's a setup that TV series Starstruck has been both adhering to and unpacking over the past two years, too, thanks to its glorious first season in 2021 and just-as-wonderful second run in 2022. And, because HBO knows that it should also hold onto a good thing, the Rose Matafeo-starring show has just been renewed for a third season.
Instantly one of the best of new shows of last year — and already one of the best returning series of this year — Starstruck will continue its take on a trusty rom-com storyline over a third batch of episodes. That premise: falling for a stranger who happens to be a famous actor, then trying to make that fairy tale relationship work. And yes, Matafeo — who stars, writes and created the series — well and truly knows that Notting Hill got there first.
She plays Jessie, a New Zealander in her lates twenties who's living in London and, when the show begins, is splitting her time between working in a cinema and nannying. Jessie (Matafeo, Baby Done) also isn't expecting much when her best friend and roommate Kate (Emma Sidi, Pls Like) drags her out to a bar on New Year's Eve. For most of the evening, that lack of enthusiasm proves accurate — but then she meets Tom (Nikesh Patel, Four Weddings and a Funeral). That night, she ends up back at his sprawling flat, only to realise the next morning that he's one of the world's biggest movie stars.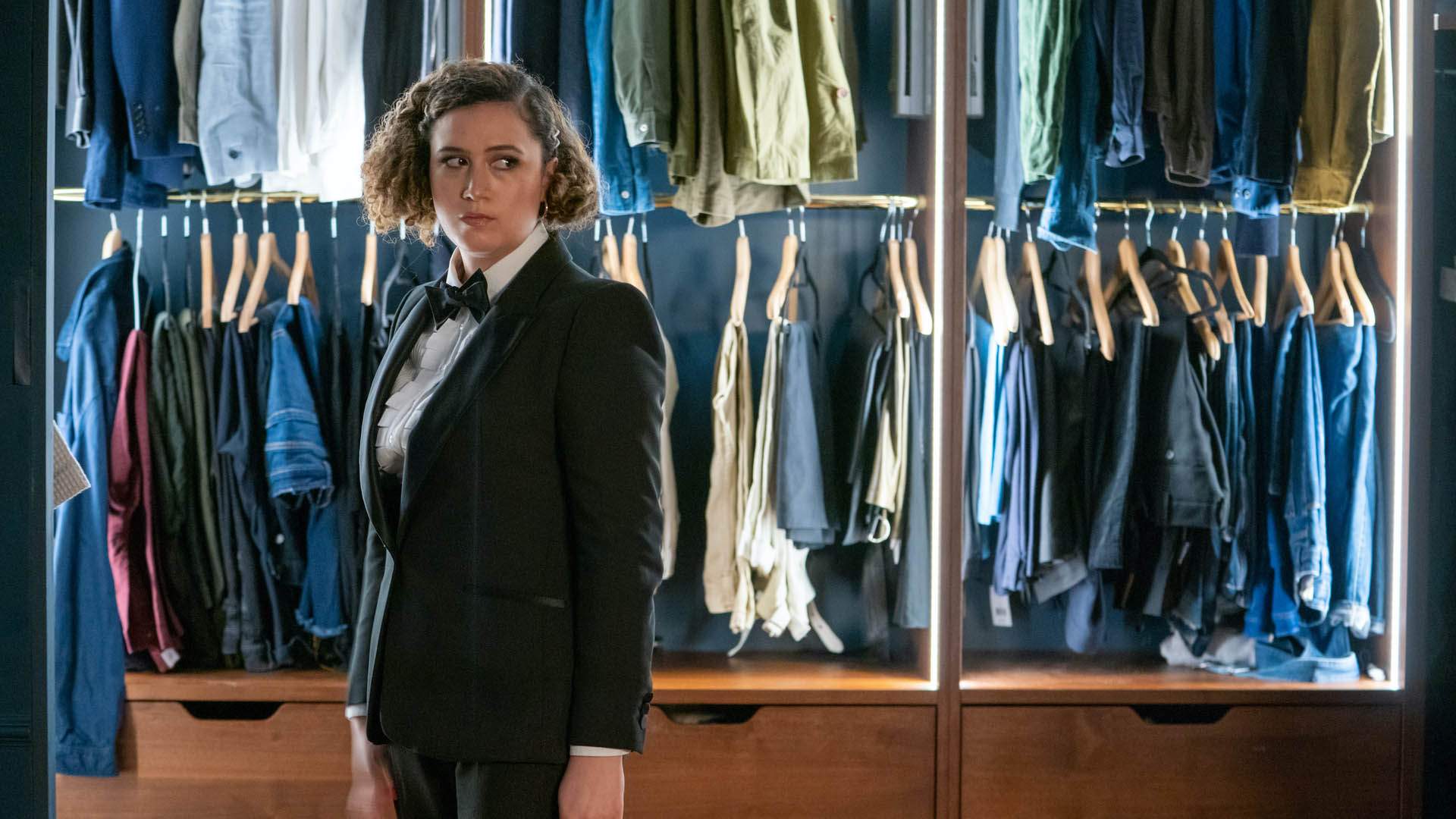 In what's proven a wonderful showcase for Matafeo — and a savvily smart exploration of rom-com tropes as well, embracing and subverting them as needed — both Starstruck's first and second seasons have followed what happens next for Jessie and Tom. Obviously, their attempts to hold onto a good thing haven't flowed smoothly. Nodding to romantic comedies such as The Graduate, Love Actually and Bridget Jones' Diary has also come with the territory, amusingly, affectionately and astutely so.
Announcing the renewal, Matafeo said "a third? Sure. Fine. I'm truly thrilled to bring this incredibly talented cast back for a third instalment, and equally excited to clamber into the director's seat alongside my nice friend Alice Snedden, who I cannot seem to get rid of."
Matafeo co-writes Starstruck with fellow comedians Alice Snedden and Nic Sampson — and, yes, Matafeo and Snedden will also direct the third season.
Exactly when the new episodes will arrive hasn't yet been revealed, but the turnaround between season one and two was quick. When they do drop, expect to see them Down Under via ABC iView in Australia and TVNZ OnDemand in New Zealand.
In the interim, check out the trailer for Starstruck's second season below:
Starstruck will return for a third season, with a release date yet to be announced.
Starstruck's first and second seasons are available to stream in Australia via ABC iView and in New Zealand via TVNZ OnDemand. Read our full review of Starstruck's first season — and our full review of its second season, too.
Images: Mark Johnson/HBO Max.