Australia Post Has Revamped Its Parcel Packaging to Include Traditional First Nations Place Names
Thanks to new dedicated spaces on Parcel Post and Express Post satchels, you can acknowledge the Traditional Custodians of the land that your letter is being delivered to.
This article was written on Yuggera Country — and, since late in 2020, Australians have been able to send physical letters that acknowledge that fact. Now Australia Post has gone one better to coincide with NAIDOC Week 2021. The organisation will continue to recognise First Nations place names when you're addressing letters and parcels, of course, but it is also launching new packaging that includes a dedicated space for traditional monikers.
Parcel Post and Express Post satchels will now feature a traditional place name field underneath the company name and contact name sections — and above the fields for street address and postcode. The packaging also includes a printed Acknowledgment of Country as part of the just-launched change.
The move has been motivated by a campaign led by Gomeroi woman Rachael McPhail, who began pushing for Australia Post to recognise First Nations place names in August 2020 from her @place_names_in_addresses Instagram account. During last year's NAIDOC Week, the government enterprise responded, releasing guidelines on how folks can include traditional names when addressing letters and parcels. Now, it has been motivated to go the extra step.
"We not only listened to Rachael, but to the overwhelming feedback from thousands of Australians who supported this fantastic concept to recognise traditional Country on their mail," said Australia Post's National Indigenous Manager and Noongar man Chris Heelan in a statement announcing the change. "Including the traditional place name as part of the mailing address is a simple but meaningful way to promote and celebrate our Indigenous communities."
Commenting on the move, McPhail said, "this is about paying respect to First Nations people, and their continuing connection to Country. If everyone adopts this small change, it will make a big difference."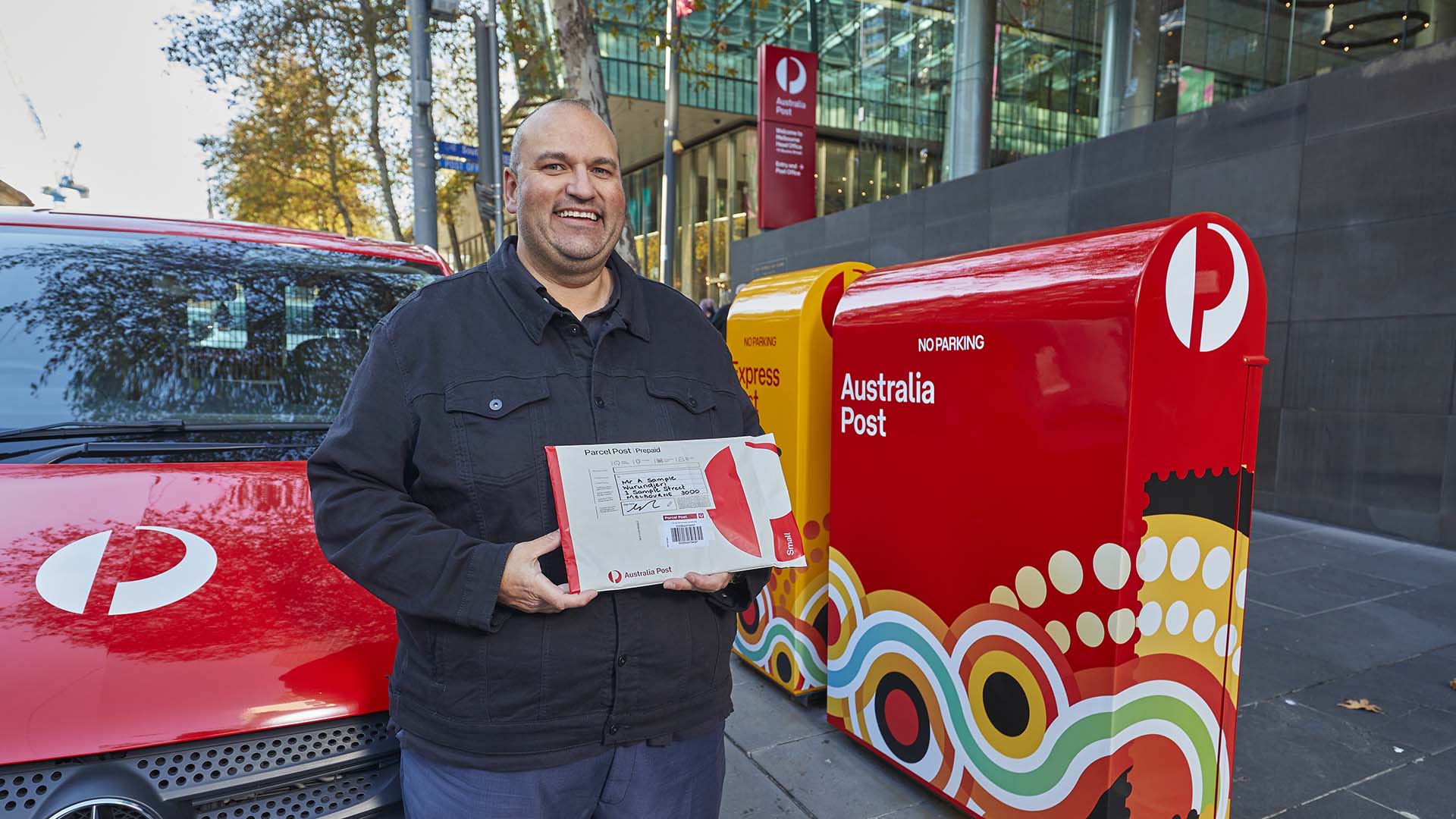 As McPhail outlined in the first post from her Instagram account back on August 31 last year, "every area in this country had an original place name, prior to being given its colonial town/city name, and I believe that it's important to acknowledge this". She explained that she had started including traditional place names when filling in her address in online orders, and noted at the time that it's a small gesture with a meaningful impact — and that she'd love to see Australia Post make this a standard  part of address information in Australia.
For folks following McPhail's lead on ordinary envelopes and packaging — on anything that isn't one of Australia Post's new Parcel Post and Express Post satchels — you'll still need to follow the guidelines to ensure that your mail is sorted properly by the company's electronic letter sorting technology. Whether you're including a traditional place name in the address field or the sender field, or both, you should write it directly underneath the recipient or sender's name. Then, below that, you should then include the street address, town or suburb.
If you're now wondering where to find the appropriate First Nations place name — either for your own address, or for whoever you'd like to send a letter or package to — Australia Post recommends visiting the Australian Institute of Aboriginal and Torres Strait Islander Studies' map of Indigenous Australia on its website, Aboriginal and Torres Strait Islander Land Councils, or Cultural Centres in your local area.
For NAIDOC Week, Australia Post is also decking out a number of street posting boxes in Indigenous artwork, too, using a design created by Darwin's Marcus Lee of the Karajarri People.
For further information about Australia Post's new Parcel Post and Express Post satchels, head to its website. More details about the addressing guidelines regarding identifying First Nations localities can also be found on its website.
Images: Australia Post.
Introducing Concrete Playground Trips
Book unique getaways and adventures dreamed up by our editors