DESIGN & STYLE
Australia's Shiny New $100 Notes Are On Their Way to Your Wallet
It's the last of the country's banknotes to get a makeover.
Next time that someone hands you a $100 note, you can be forgiven for thinking that it looks a little different — because a new range of the green-hued currency will be released into circulation from Thursday, October 29.
Australia's banknotes have been getting a makeover since September 2016, when a different $5 note started doing the rounds. It was followed by a revamped $10 in 2017, a sparkling fresh $50 in 2018 and a brand new $20 in 2019.
For the upgraded $100 note, the design still celebrates engineer, soldier and civic leader Sir John Monash, as well as internationally famed soprano Dame Nellie Melba. They're both recognised in several ways on the new notes, with not only their portraits displayed prominently, but with microprint featuring excerpts of a letter written by Monash, as well as text from Melba's autobiography Melodies and Memories.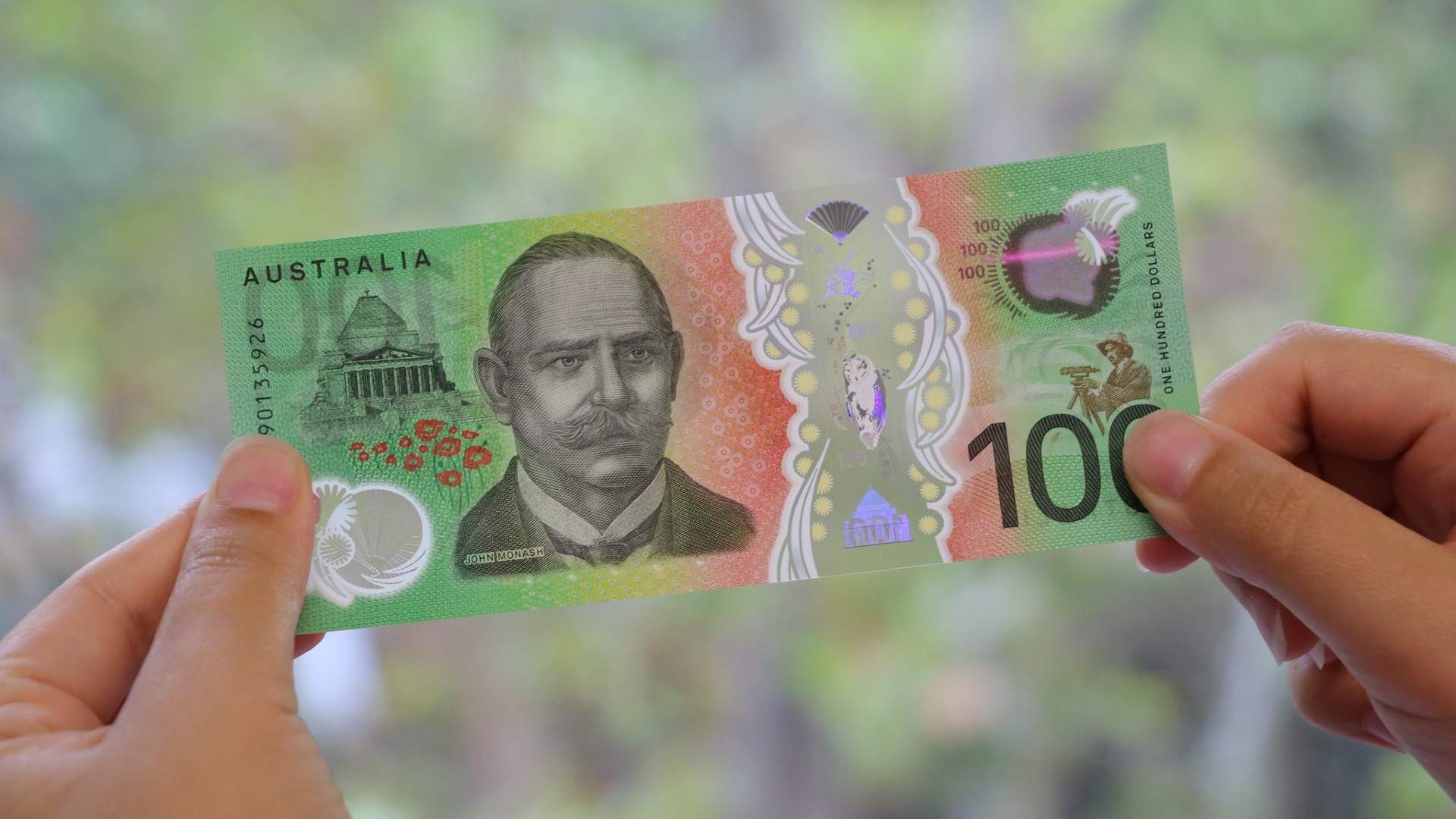 As well as changed artwork (albeit keeping the same colour scheme as old notes), the new $100 boasts the same improved security features as the revamped $5, $10, $20 and $50 notes, which are largely aimed to stop counterfeiting. A clear window running from top to bottom is the most obvious, and contains a number of features such as a reversing number and flying bird. As mentioned above, the note also includes microprint, plus a patch with rolling colour. And, in great news for the vision-impaired, the new series of legal tender has a tactile feature to help distinguish between different denominations.
As happened with the other denominations, the rollout will happen gradually. The existing $100 banknotes are still considered legal tender, so you can still keep using them.
Australia's new $100 notes will start circulating from Thursday, October 29. For more information about the banknotes, head to the Reserve Bank of Australia website.
Images: Reserve Bank of Australia.
Published on October 03, 2020 by Sarah Ward