DESIGN & STYLE
These Seven Australian Distilleries Are Turning Their A-Class Booze Into Hand Sanitiser
So you can clean your hands, you detty detty pigs.
Despite Australian supermarkets' current two-item limits, trying to get your hands on — and covered in — sanitiser is much harder than it should be at present. The liquid disinfectant is on everyone's must-buy list, leaving empty supermarket shelves seemingly everywhere. Luckily, a bunch of Australian distilleries are using their booze to make the now-essential product. It makes sense, because alcohol is a crucial ingredient in sanitiser — especially ones that are effective against COVID-19.
So, next time you slather your hands with sanitiser, you could be covering them with your favourite booze, too. Meaning there's now no excuse not to clean your hands, you detty pigs.
To find out more about the status of COVID-19 in Australia and how to protect yourself, head to the Australian Government Department of Health's website.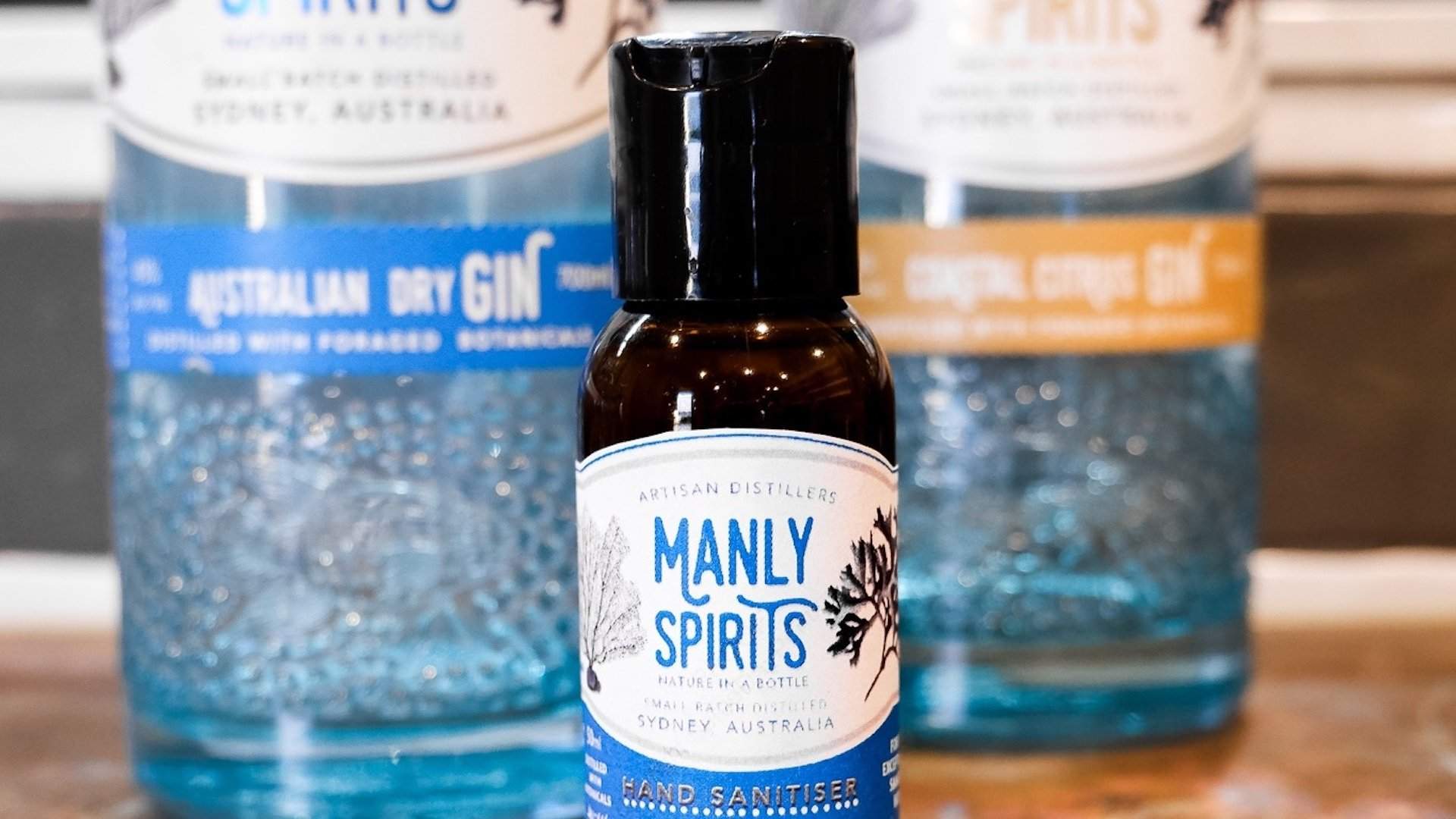 Normally, north Sydney's Manly Spirits Co makes gin, vodka, whisky and liqueurs. Of course, these aren't normal times, so it's using its high-grade gin to whip up its own sanitiser. So, if you're wanting to disinfect your hands and smell like botanicals, now you can. Understandably, that's likely to make you thirsty, so the company is making 50 millilitre bottles available for free with every Manly Spirits Co bottle of spirits purchased, which can be ordered here. To discourage stockpiling, however, there is a limit of one free sanitiser per person. Plus, it's supplying its Manly Spirits Hand Sanitiser with Gin Aroma to local community groups, charities and organisations in larger five-litre sizes, to assist with their crucial operations.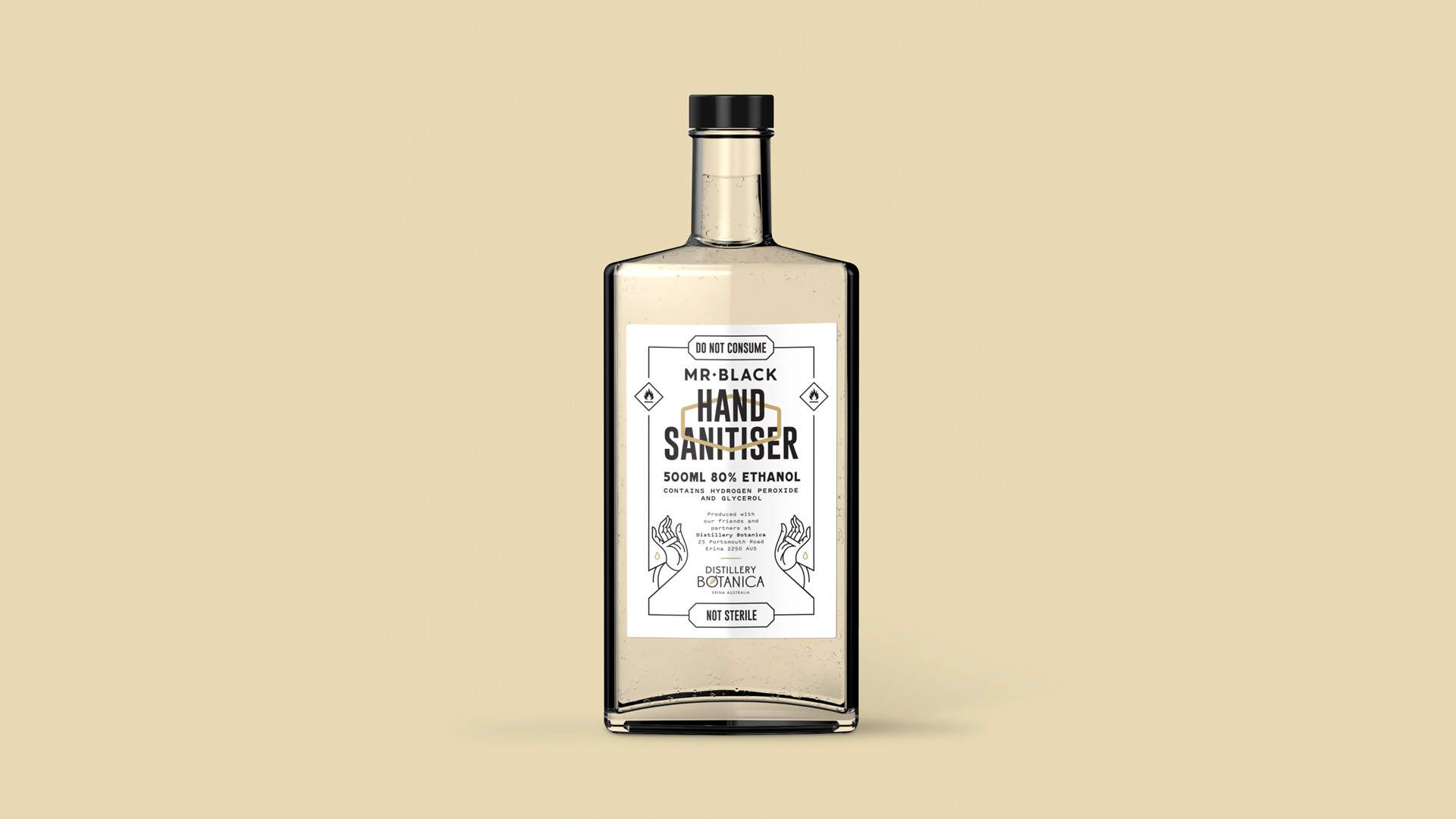 MR BLACK COFFEE LIQUEUR
Fans of caffeinated booze can look forward to freshening their fingers with their preferred tipple thanks to Mr Black's new hand sanitiser. The distillery has made thousands of bottles and you can grab a maximum of two 500 millilitre bottles, for $19.95 each, plus a $10 flat-rate national shipping fee. It's also donated bottles of its A-class sani to a bunch of charities, medical centres and COVID-19 testing clinics. The hand sanitiser is made using a World Health Organisation recipe with 80 percent ethanol, and as bottles don't come with a pump they're designed to be used as refills. While currently out of stock, Mr Black will be adding more early next week and you can join a waitlist over here. And if you decide to invest in some actual coffee liqueur while you're on the site — the OG ($60), single-origin ($75) and amaro ($80) versions are all for sale, as is the most adorable 50-millilitre bottle ($5.99) — or some sweet merch, and spend over $80, you'll get free shipping.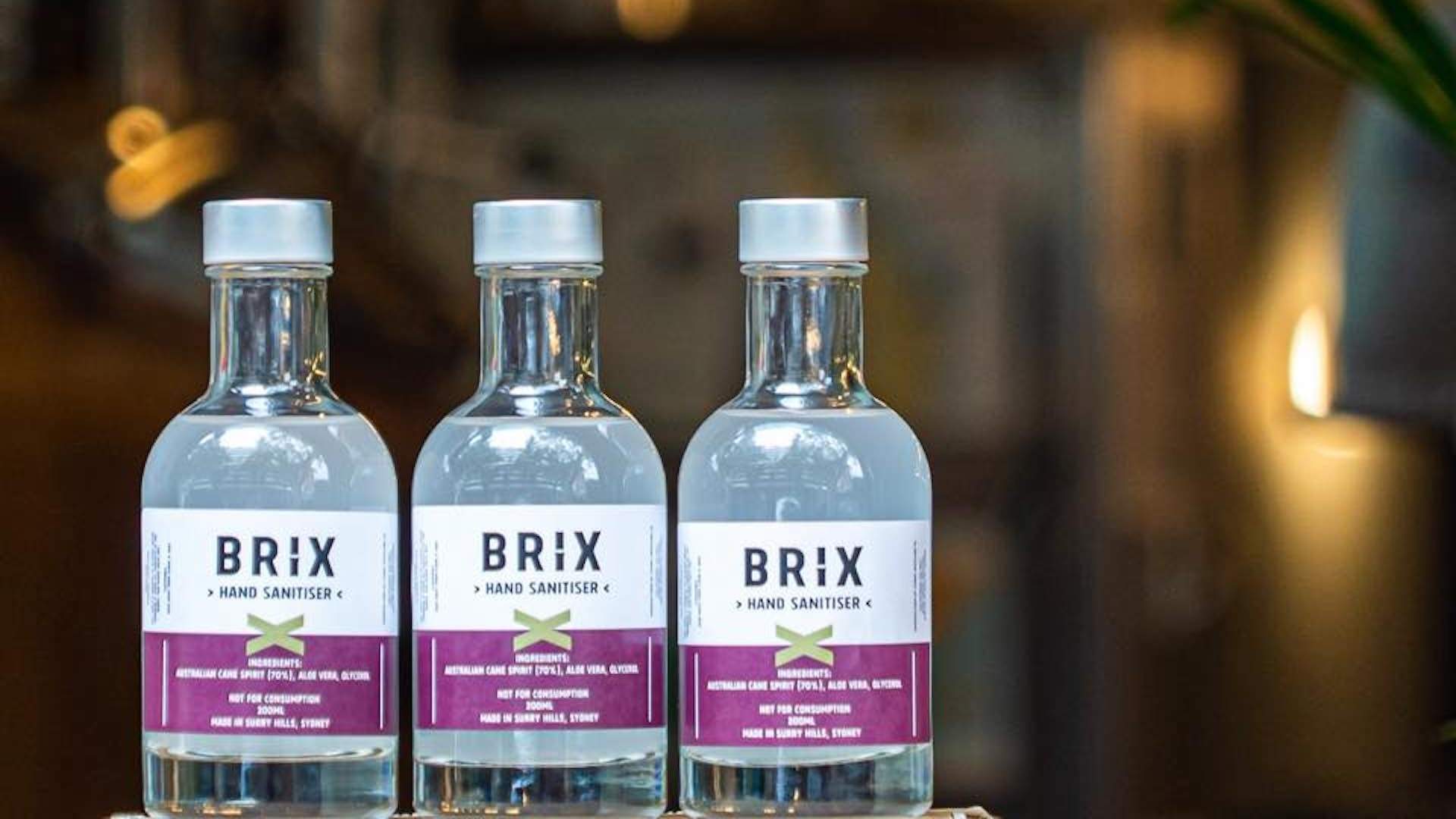 BRIX DISTILLERS
Sydney's only rum distillery has also jumped on the sanitiser wagon — and selling twin-packs of 300-millilitre bottles for $34. While you're on the site, you can nab a bottle of white, gold or spiced rum; a mix-your-own espresso martini pack; or barrel-aged rum negroni from these guys, too. Plus, Brix is offering $10 off and free shipping on its core range of rums. Nab your booze and sani over here.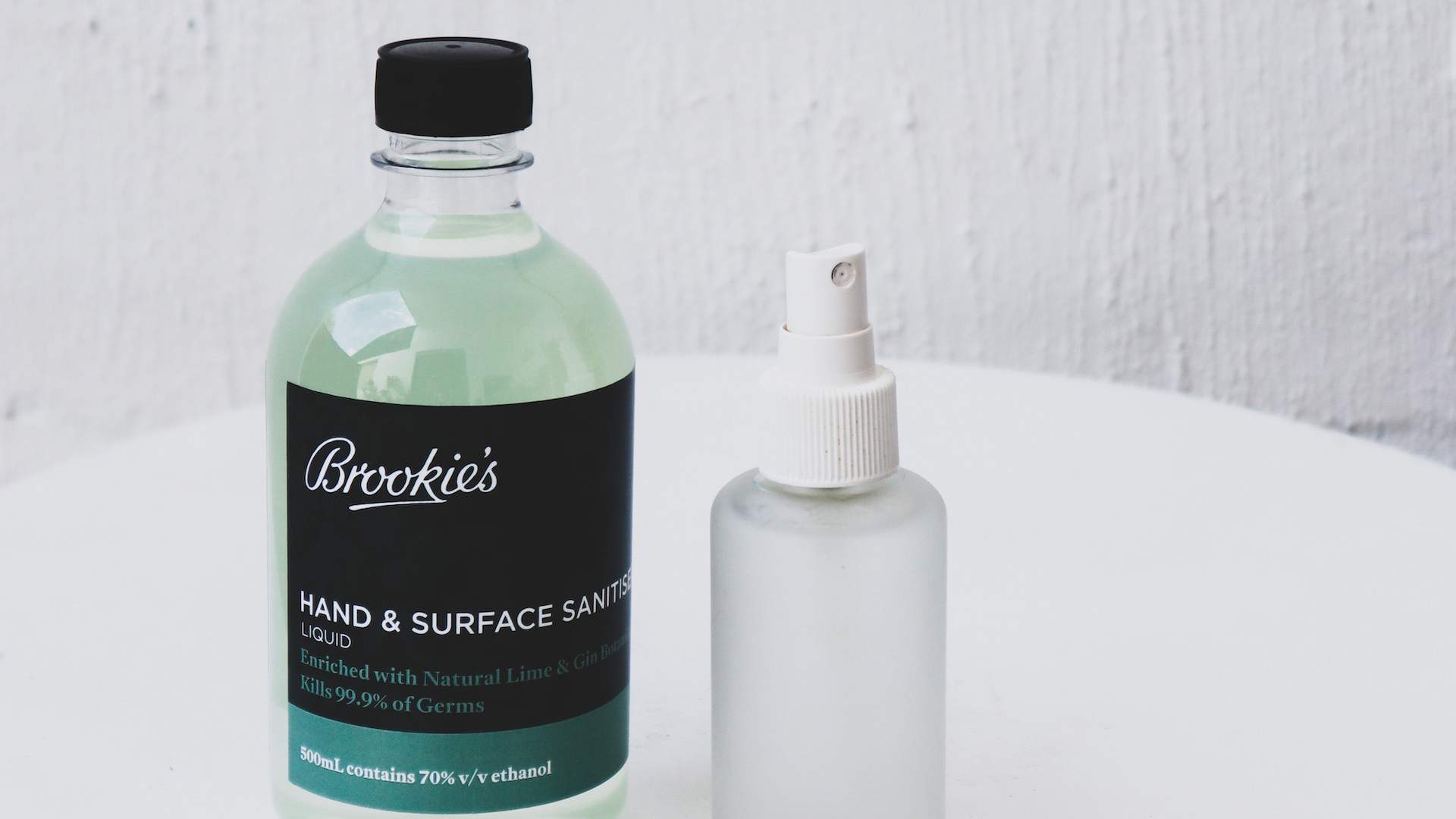 CAPE BYRON DISTILLERY
Premium spirits slinger Cape Byron Distillery is turning its awarded Brookie's Byron Gin into a natural hand and surface sanitiser. Made with 70 percent ethanol, gin byproducts, filtered spring water, aloe vera and citrus, this hand cleaner is also scented with lime and gin botanicals, so your hands will smell like a G&T. As well as supplying large containers of the stuff to local medical centres, doctors, hospitals and care workers, 500-millilitre bottles are also available for purchase via Cape Byron's website for a reasonable $14.99.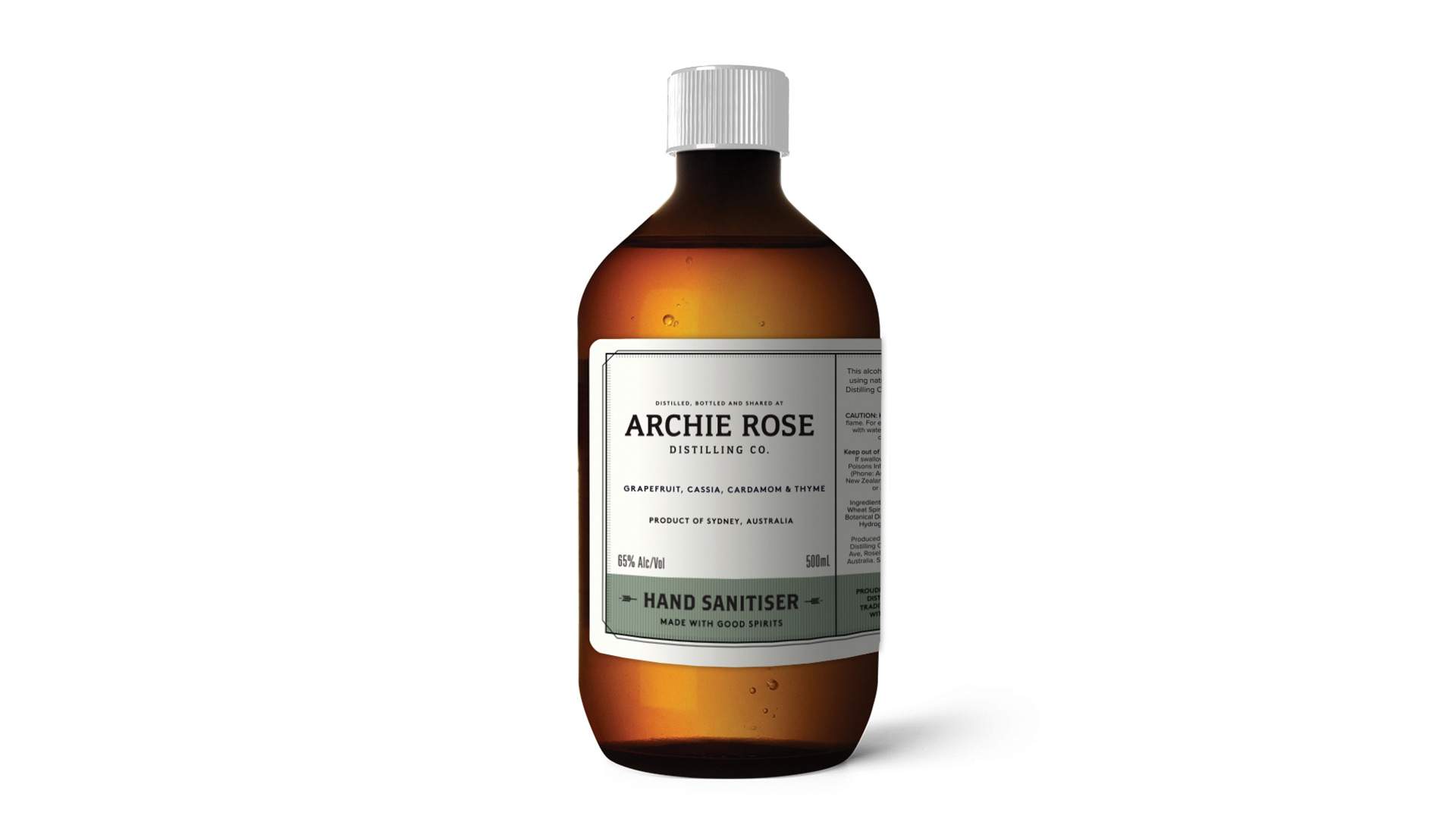 ARCHIE ROSE
The much-loved Rosebery distillery has reallocated its spirits production capacity to hand sanitiser. And in doing so, it's been able to keep majority of its staff in a job. Unsurprisingly, Archie Rose's sanitiser sold out in an instant, but you can pre-order a 500-millilitre bottle via the website. The latest release will leave Archie Rose's facilities the week of April 27, so hopefully you have some in the cupboard for the meantime.

ANIMUS DISTILLERY
Located in Victoria's Macedon Ranges, Animus is known for its small-batch gins and is using its distillery to now make sanitiser. A 100-millilitre bottle will only cost you $10 and is available for purchase online or pick up in person at the distillery. To discourage hoarding, there's a six-bottle limit per person. You can feel good about buying it, too, with 50 percent of all profits being used to subsidise access to sanitiser for those in need.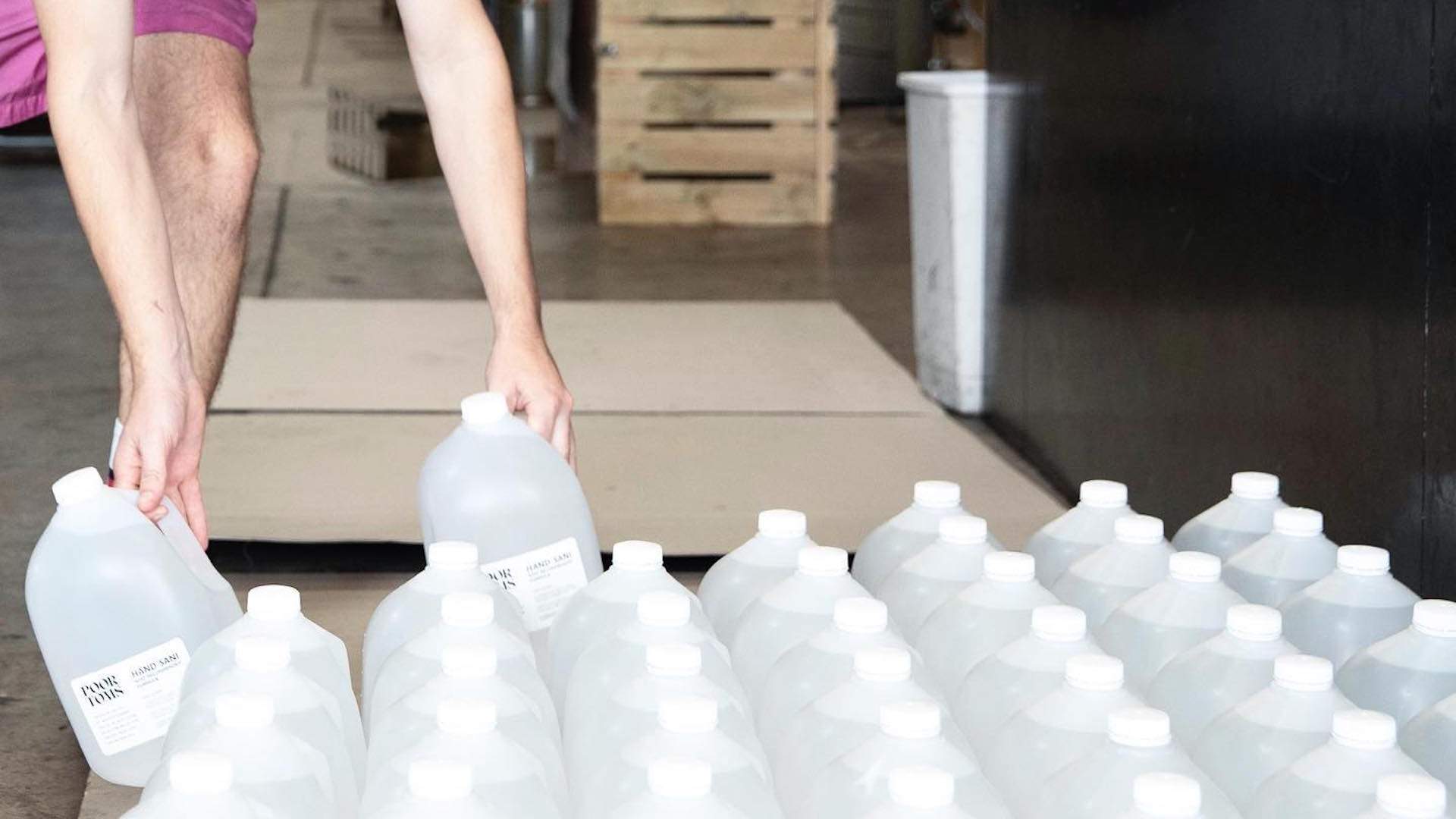 POOR TOMS GIN
Need to restock your gin supply? Poor Toms is still delivering its goods — and it's throwing in a free bottle of its hand sani with any gin purchase. But only for a limited time, so best be quick. As the distillery is supplying frontline healthcare professionals, the botanical-scented sanitiser is not available for retail sale. So, nab yourself some of its classic, strawberry-infused or Fool's Cut gin and maybe throw in a bottle of its amaro, too, and you'll receive 200 millilitres of high-grade, limited-edition sanitiser. It's only $10 shipping across Australia. Available online.
Published on April 03, 2020 by Cordelia Williamson