Instagram's New Map Search Feature Helps You Find Nearby Restaurants, Bars and Small Businesses
Looking to support local businesses? Not sure where to start? You can now find popular tagged locations via Instagram's just-launched new feature.
At a time when we've all been spending more of our minutes, hours, days and months on home turf, Instagram has just launched a new feature to help you make the most of it — and to help throw some love towards all of the small businesses in your area. Hitting the social media platform from today, Tuesday, September 14, the new 'Map Search' function lets you use Instagram to find restaurants, bars, shops and venues near you. Can't decide where to grab lunch? Looking for a hair salon in your vicinity? This'll assist.
How does it work? Map Search uses a map (obviously) that highlights popular tagged locations. You might've seen these spots pop up in your feed anyway, and you could've even tagged some yourself. And, you can access the new function in a few different ways. You'll see an icon in Instagram's Explore feature, which is where you can hit up the map, and even filter locations by fields such as salons and restaurants. You'll also now see maps pop up whenever you search for particular hashtags — the very pandemic-appropriate #takeaway, for instance — which'll then highlight the relevant places that fit the hashtag near you.
The aim: to support small businesses, and to help Instagram users do the same. Thinking local has been one of the mantras of the past 18 months or so, due to lockdowns, restrictions and border closures — and we all know that the hospitality industry, and small businesses in general, have been doing it tough during the pandemic.
Map Search also helps give small businesses a boost on a platform plenty of them are using, and that many of us are using to find them anyway. So, the proprietors of restaurants, bars and shops get another way to be seen by potential customers, and patrons get another way to discover their local haunts.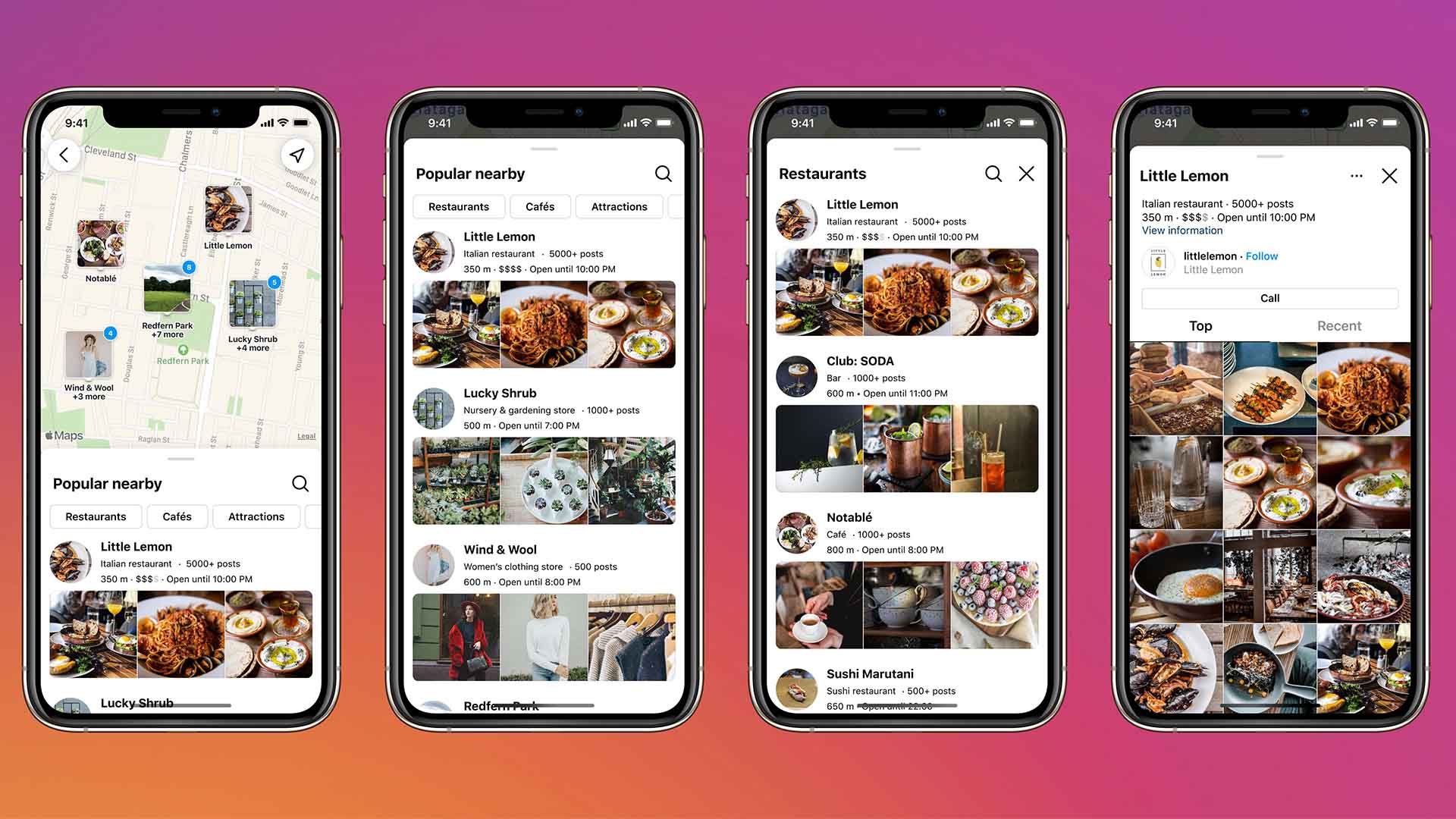 Fancy looking further afield? While Map Search definitely lets you find places immediately around you, users can also search anywhere they like. Either pinch and drag the map to wherever you're interested in, click on an Instagram geotag — which'll bring up the map, so you can start searching from there — or just type wherever you're looking for into Explore.
For more information about Instagram's new Map Search function, head to the social media platform's website.
Introducing Concrete Playground Trips
Book unique getaways and adventures dreamed up by our editors