Lego's Cute New Floral Kits Let You Build Your Loved Ones a Bouquet That'll Last Forever
Or you can keep it for yourself — and build a bonsai tree, too.
Whether you're buying flowers for your nearest and dearest, such as your mum or your partner, or you'd just like to have something floral brightening up your house, the real kind always come with an expiry date. Fake flowers exist, of course, for those who like permanent petals — but they're not as fun as the block-built type in Lego's new Botanical Collection.
Part of the brand's growing range for adults — because we're all well past pretending that Lego is just for kids — the Botanical Collection currently features two items. For a bouquet that'll never die, the 756-piece flower bouquet kit includes a number of different blooms that you can bunch together however you like. If you're more of a bonsai kind of person, an 878-piece set that features one of the miniature trees is also available.
For those keen on vibrant flowers, the flower bouquet box includes pieces to make blooms based on roses, snapdragons, poppies, asters, daisies and grasses, all in different colours and shapes. In fact, because this is the first kit of its type, it features blocks in hues and shapes — including 17 realistic-looking petal pieces — that Lego hasn't ever used before. The stems come in different lengths, measuring up to 36 centimetres, and you choose which flowers sit at which height. The petals and leaves are also customisable; however, if you want a vase to put them all in, you'll have to find that elsewhere.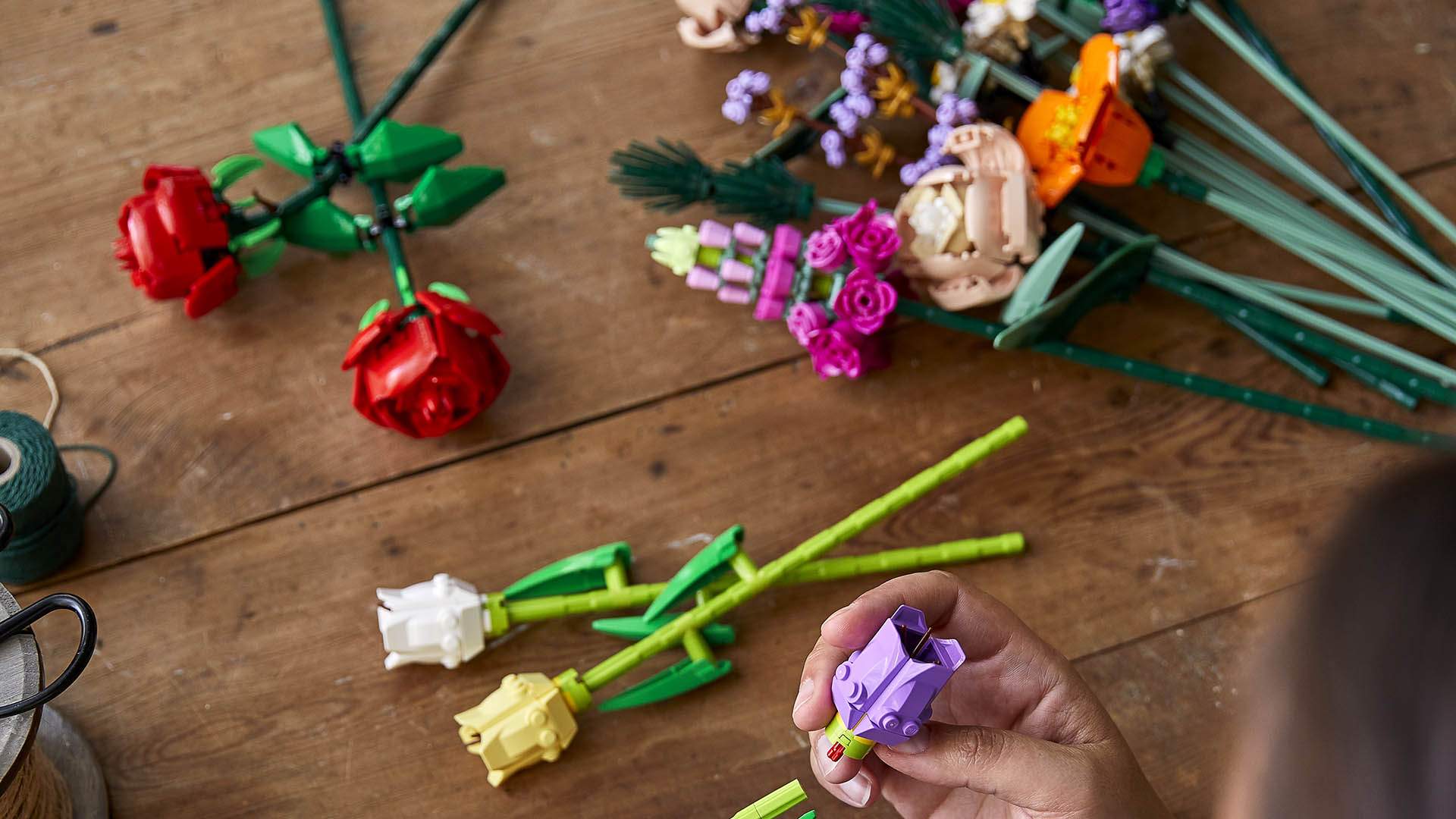 In the bonsai tree set, you'll obviously build a bonsai. Yes, it's that self-explanatory — but you'll also make a black pot for it to sit in and a wooden stand for it as well. You can pick between green leaves and cherry blossoms while you're putting it together, and it's up to you how you arrange them as well. If you fancy a bit of pink in warmer months and something earthier when winter hits, you can do that as well.
Both kits cost $89.99, although the bonsai one is temporarily out of stock after they both launched on January 1 this year.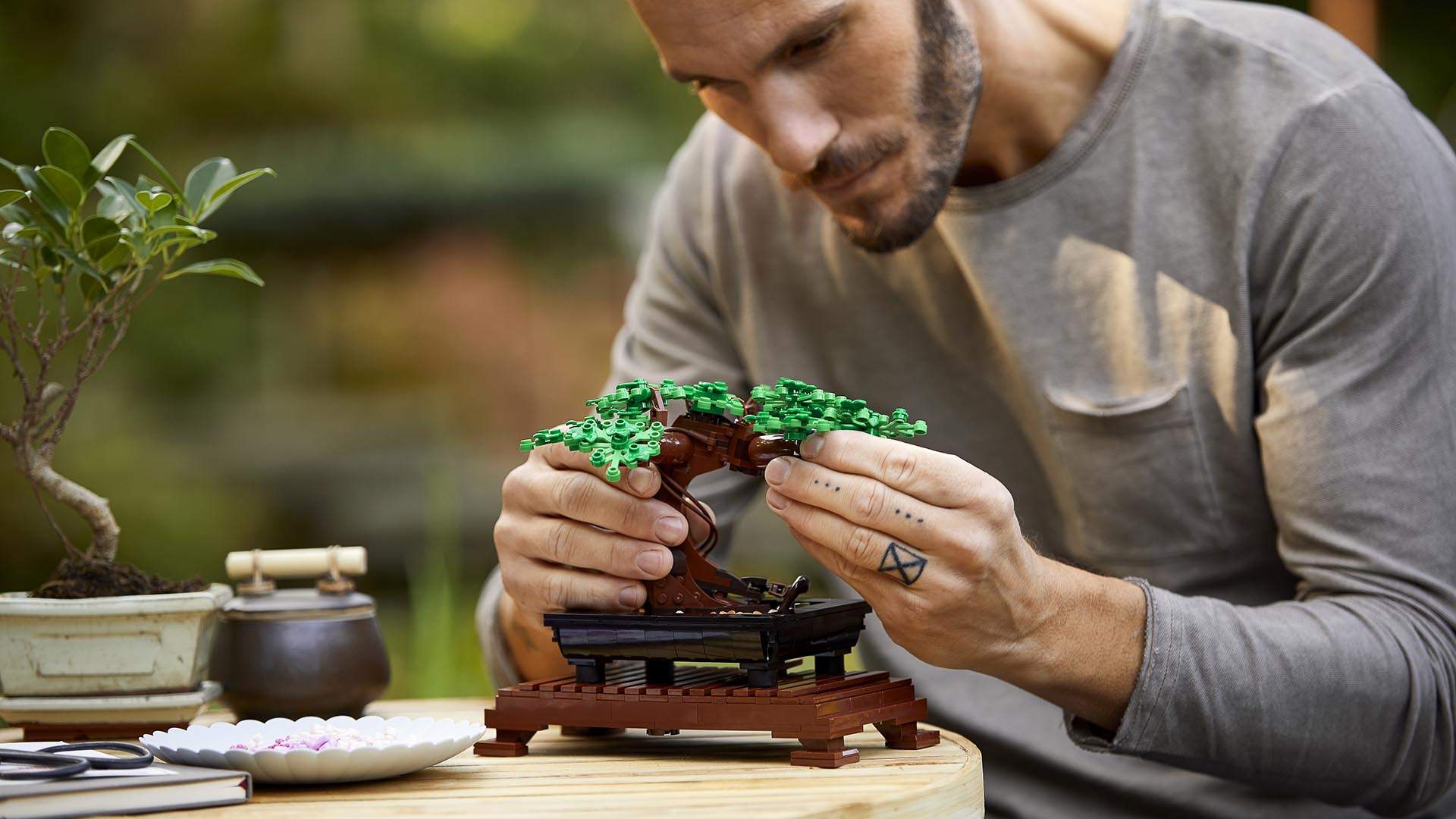 Lego is also moving towards being more green with its pieces, not just with the designs they can be used to make — and announced that it was starting to produce sustainable blocks made from plant-based plastic back in 2018. You'll find some in the Botanical Collection sets, fittingly, as made from sustainably sourced sugarcane.
Plus, as well as catching the eye, Lego's newest products are designed to help you destress and get mindful — something that the brand has been promoting for adults for a few years now.
For more information about Lego's new Botanical Collection, including the flower bouquet and bonsai tree kits, head to the company's website.
Introducing Concrete Playground Trips
Book unique getaways and adventures dreamed up by our editors