$1 Sushi for International Sushi Day
Ten restaurants around Australia are serving up $1 sushi for one day — only via Deliveroo.
If rice wrapped in nori is your idea of a perfect meal, then you might have June 18 permanently circled on your calendar. Each and every year, that's when the world's sushi devotees celebrate their favourite food for International Sushi Day. We're not saying that the Japanese dish will taste better on that date, but if you just can't get enough of it, it's definitely time to celebrate.
This year, to mark the occasion, ten restaurants across Australia are offering a tasty special — and one that your bank account will like, too. If you live in Sydney, Melbourne, Brisbane and Adelaide — and on the Gold and Sunshine coasts — you can nab $1 sushi all day long via Deliveroo. Lunch, sorted.
Sydneysiders can choose between Sushi Dining DEN Vaucluse and Kokoroya Japanese Sushi Dining, while Melburnians will need to order from SUPERHIRO Japanese Food & Bar by Yoyogi and Wabi Sushi. In Brisbane, Sushi Kotobuki and Sushi Lovers Rosalie are doing the honours, and Adelaide's Kintaro Sushi Brickworks and Kintaro Sushi Kurralta Park are also joining in. You can check out the full list below.
To get your fix, all you need to do is jump on to Deliveroo, search for "$1 deals" and order — only on Saturday, June 18. Exactly which varieties you can score for $1 differ per store, but we see everything from teriyaki chicken, prawn tempura and karaage chicken with lettuce to salmon avocado, spicy tuna and chicken schnitzel rolls in your future.
There is a $10 minimum order limit, and you can only get three $1 rolls per order — and while stocks last.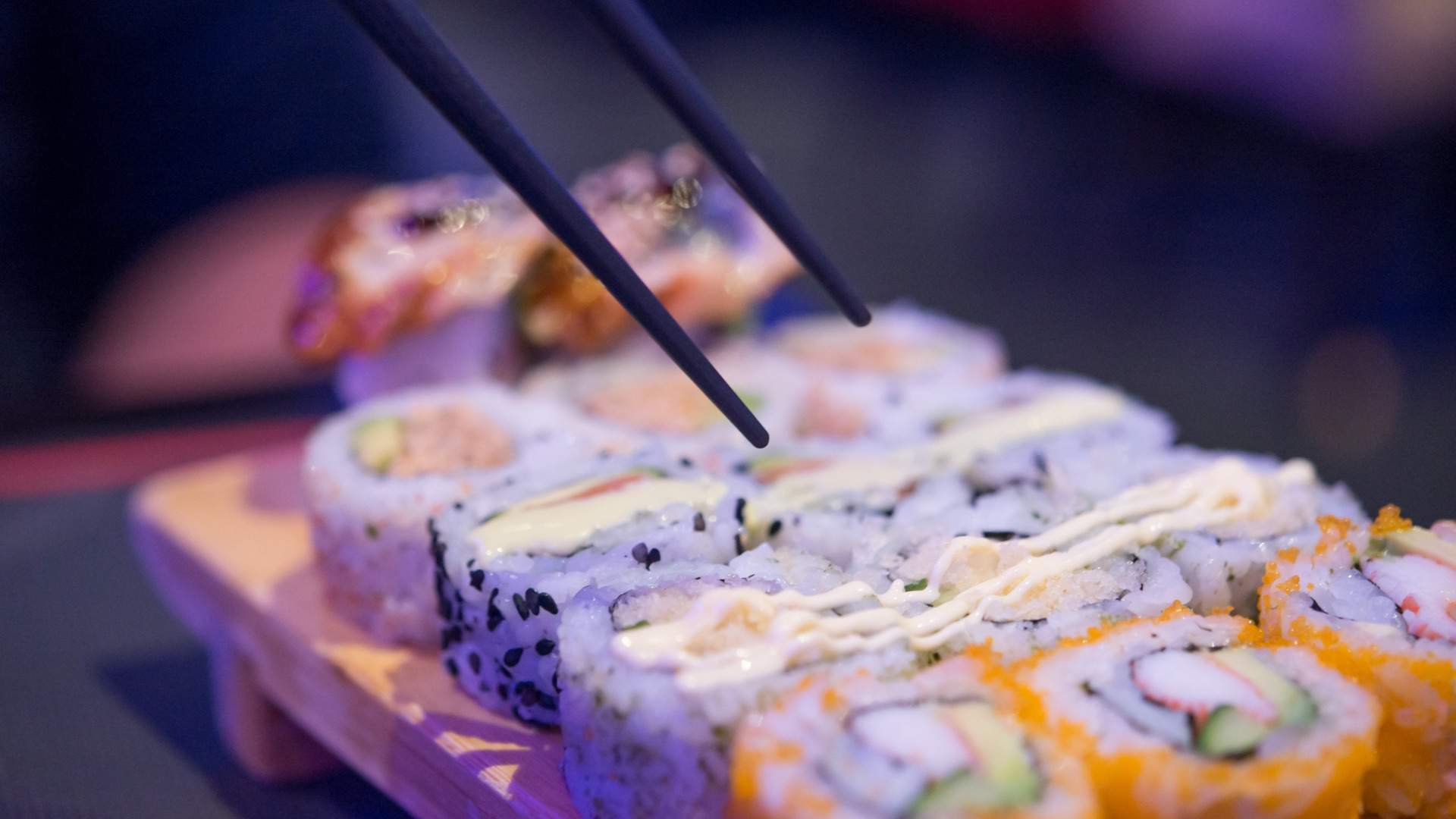 INTERNATIONAL SUSHI DAY RESTAURANTS
SYDNEY
Sushi Dining DEN Vaucluse
Kokoroya Japanese Sushi Dining
MELBOURNE
SUPERHIRO Japanese Food & Bar by Yoyogi
Wabi Sushi
BRISBANE
Sushi Kotobuki
Sushi Lovers Rosalie
GOLD COAST
Sushi Doori
SUNSHINE COAST
Flaming Sushi House
ADELAIDE
Kintaro Sushi Brickworks
Kintaro Sushi Kurralta Park