FOOD & DRINK
Doughnut Time DIY Kits
Recreate some of Doughnut Time's star sugar-dusted creations at home.
Doughnut Time DIY Kits
Recreate some of Doughnut Time's star sugar-dusted creations at home.
After a stack of time spent cooped up in your house this year, there are likely few creative outlets you're yet to have a crack at. At-home ceramics? Paint-by-numbers? Banana bread? Done, done and done. But the dessert slingers over at Doughnut Time might just have a new one for you, involving some crafty flair and a much-needed sugar rush. Roll up those sleeves and get ready, because it's time to try your hand at doughnut decorating.
Having made a comeback under new owners, relaunching stores in Queensland and Victoria, the doughnut company has just unveiled its latest creation — a series of DIY doughnut kits. Each comes with four plain doughnuts and all the trappings needed to whip up some mini edible masterpieces, allowing you to recreate Doughnut Time signatures with the help of colourful glazes, sprinkles and other toppings. You can have a go at making your own version of the Caramilk Baskin, or perhaps attempt the chocolate-caramel fusion that is Life On Mars. There is even a vegan kit, if you prefer your doughnuts and decorations cruelty-free.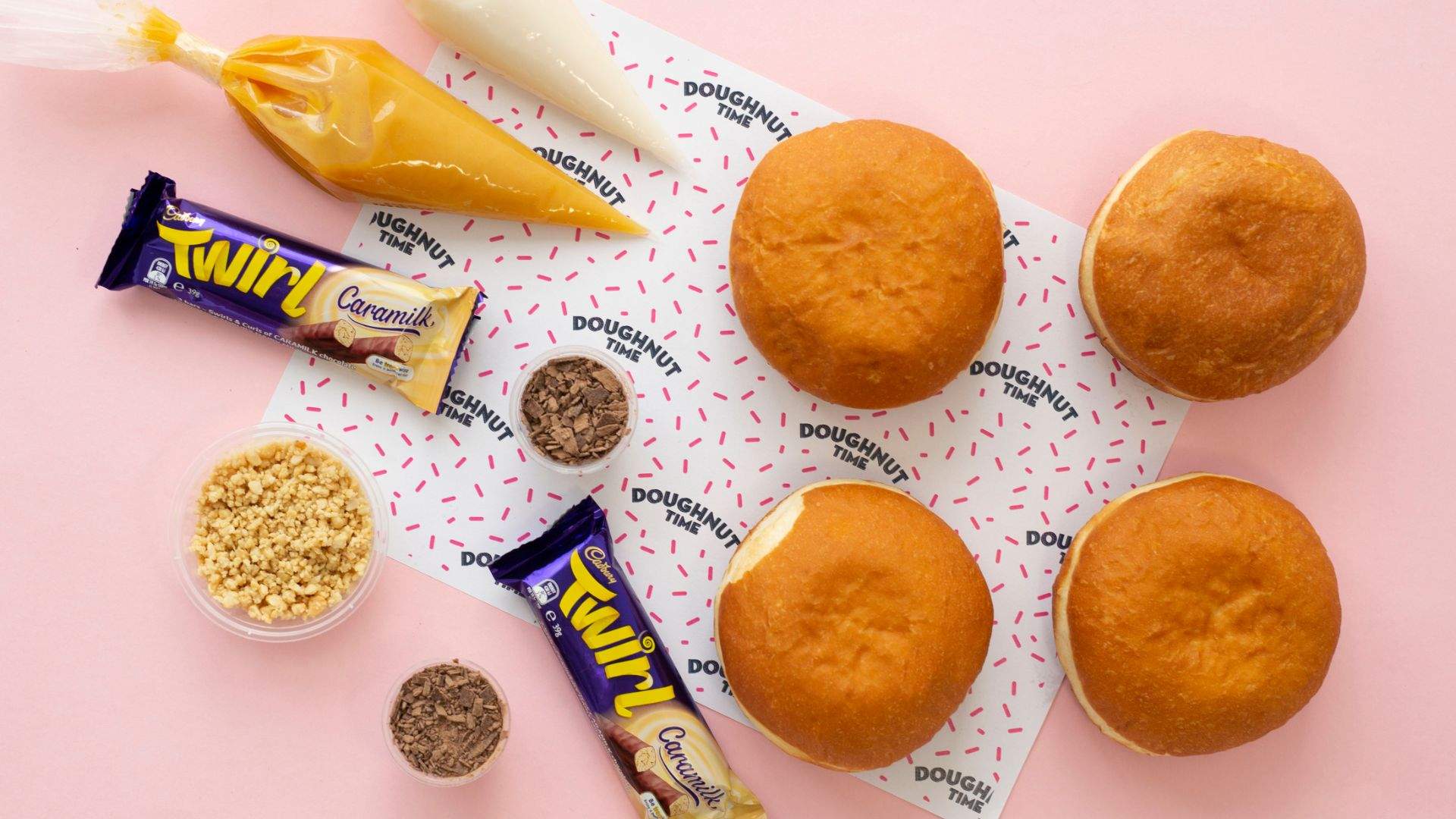 Each DIY kit clocks in at $34, with shipping currently available to Brisbane, the Gold Coast and Melbourne. Folks in Sydney, Adelaide and Canberra, stay tuned — you'll be able to order kits to your cities in the coming days.