Eternal
This new Darkfield Radio production is inspired by Bram Stoker's 'Dracula', and is designed to be listened to alone, at home, while you're in bed.
They're the masters of immersive thrills, such as smash-hit shipping container installations Seance, Coma and Flight — also known as the Darkfield series. But not even the folks at Realscape Productions are immune to the realities of pandemic life. After spending much of the year locked down with the rest of Melbourne, the team put their nerve-jangling real-life projects on hiatus and whipped up a series of brand-new audio experiences.
All of Realscape's recent collaborations with UK creators Darkfield have been designed for fans to enjoy from the comfort of their own homes, such as Double and Visitors — and they've been geared to be every bit as creepy and unsettling as their IRL predecessors. But the next addition to the series, Eternal, promises something extra special. It is inspired by Bram Stoker's Dracula, aka one of the best horror novels ever written (and certainly the best vampire novel), after all.
Available until Sunday, January 31, Eternal is presented via the producers' new digital project Darkfield Radio. Like its siblings, it plunges participants deep into an immersive experience by perplexing the senses — with the use of a 360-degree binaural sound, played through your own headphones. But while this year's other shows were aimed at groups of two, this one is made for listening to solo, at home, while you're alone in bed.
Originally commissioned by Ireland's Bram Stoker Festival, the 20-minute-long Eternal explores the allure of living forever — and will get you pondering what you'd willingly do to avoid death. The uneasiness everyone feels when they hear something go bump in the night also plays a part, because that's just the kind of sensation the production aims to conjure up.
To listen along, you'll need an $11.40 ticket, and to book a spot a late-night spot — with the show available at select times Thursday–Sunday (with exact slots depending on the day, but 9.30pm, 10pm, 12.30am and 1am times, all ADST, on offer). And if you haven't yet given Double and Visitors a listen, they're still available as well. Yep, you can make it a triple feature if you'd like to get especially eerie one night.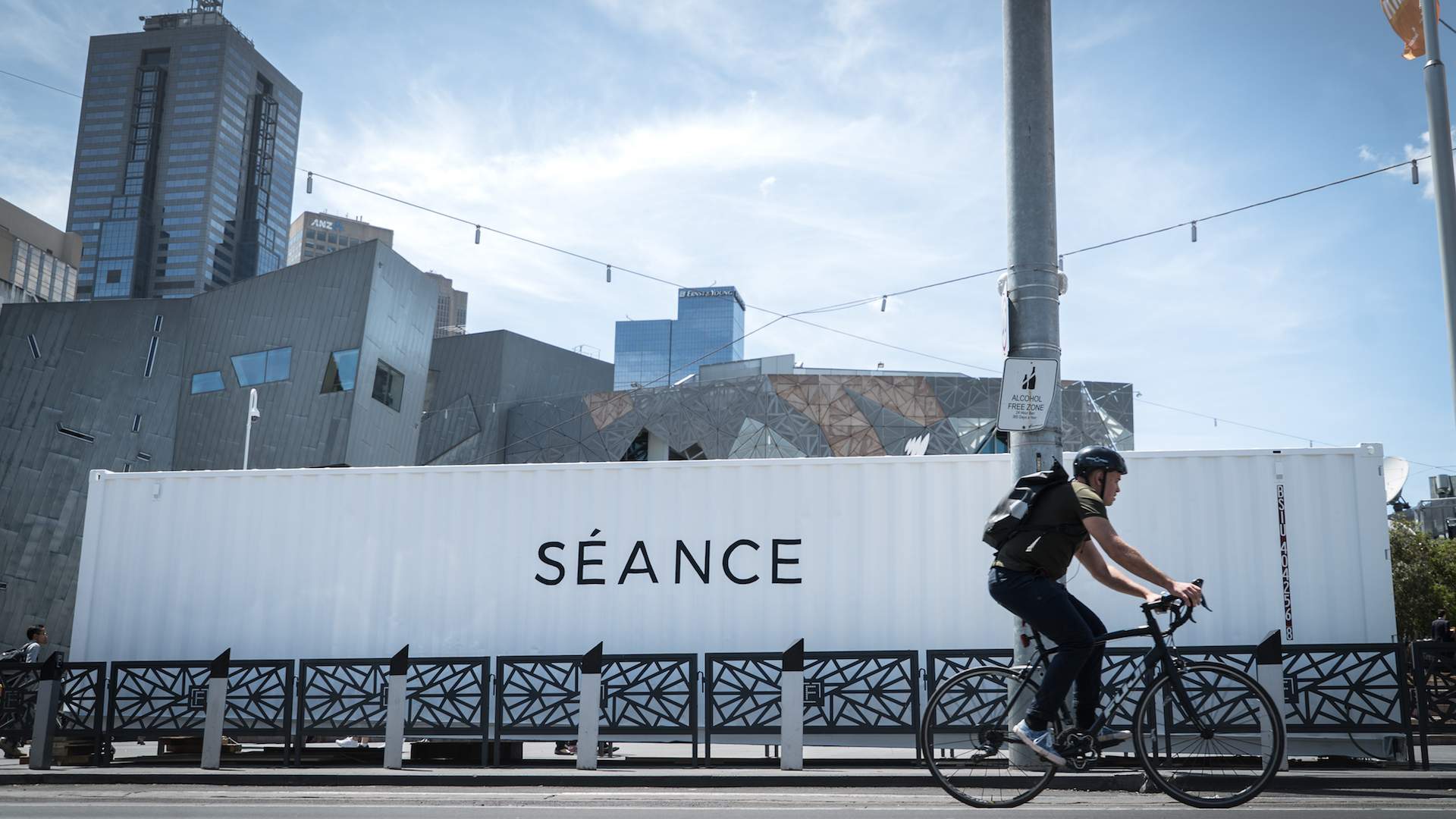 Concrete Playground Trips
Book unique getaways and adventures dreamed up by our editors