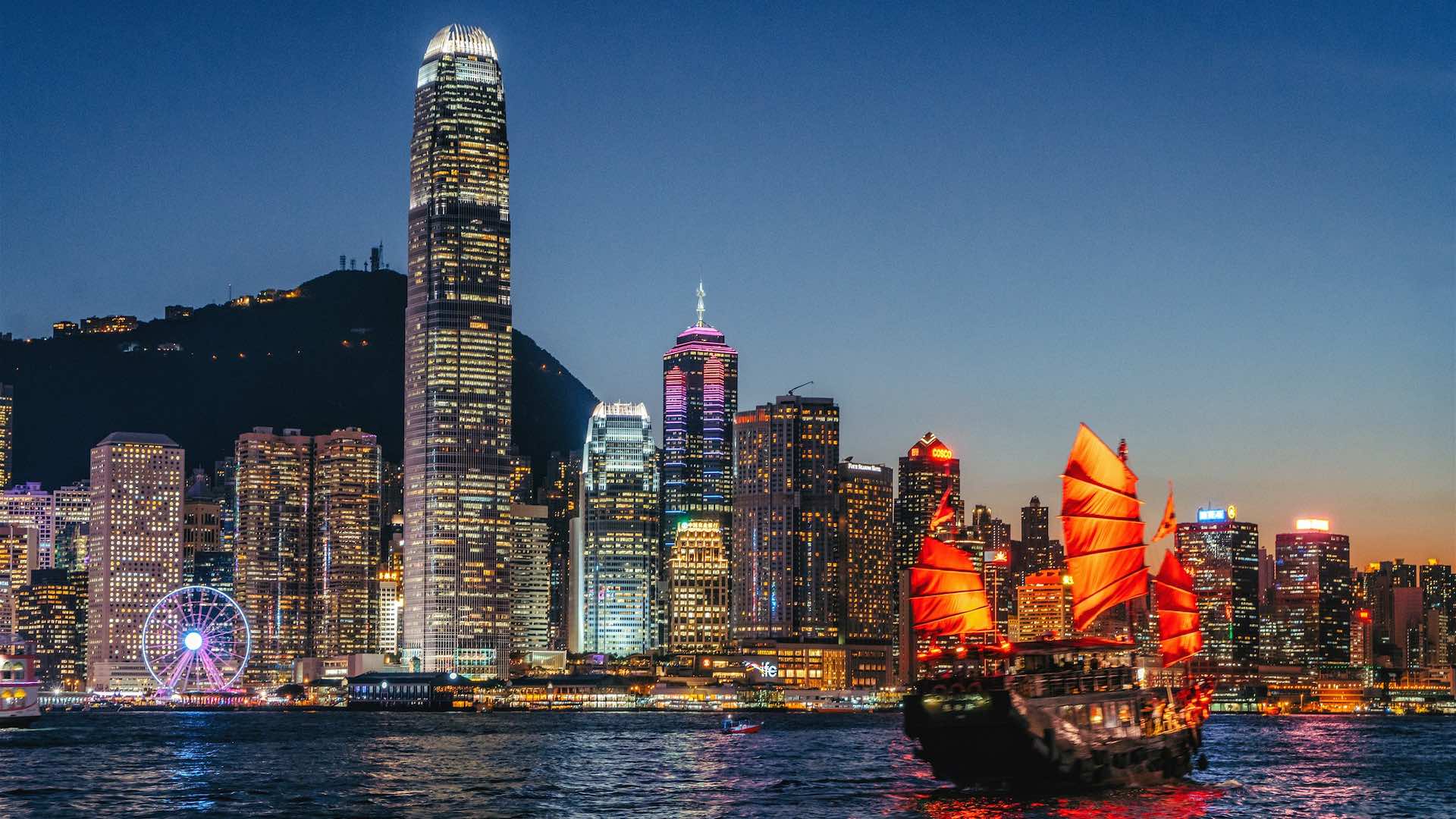 "
A Luxury Guide to Hong Kong
As one of the world's great financial hubs, it's probably no surprise that Hong Kong has long been a playground for the wealthy.
World-class fine dining. A luxury shopping mecca. Large-scale international art fairs and galleries. The most Rolls Royces anywhere in the world per capita. One of the biggest luxury watch markets on the planet.
The sheer wealth in Hong Kong is hard to fathom. It's also hard to escape — which is why, if you're not travelling on a budget, it's one of the most vibrant places in the world to visit.
But, where to start? We've teamed up with the Hong Kong Tourism Board to put together the ultimate luxury bucket list.
There are currently restrictions on international travel due to COVID-19. Stay up to date with the latest health advice at the Health Department website.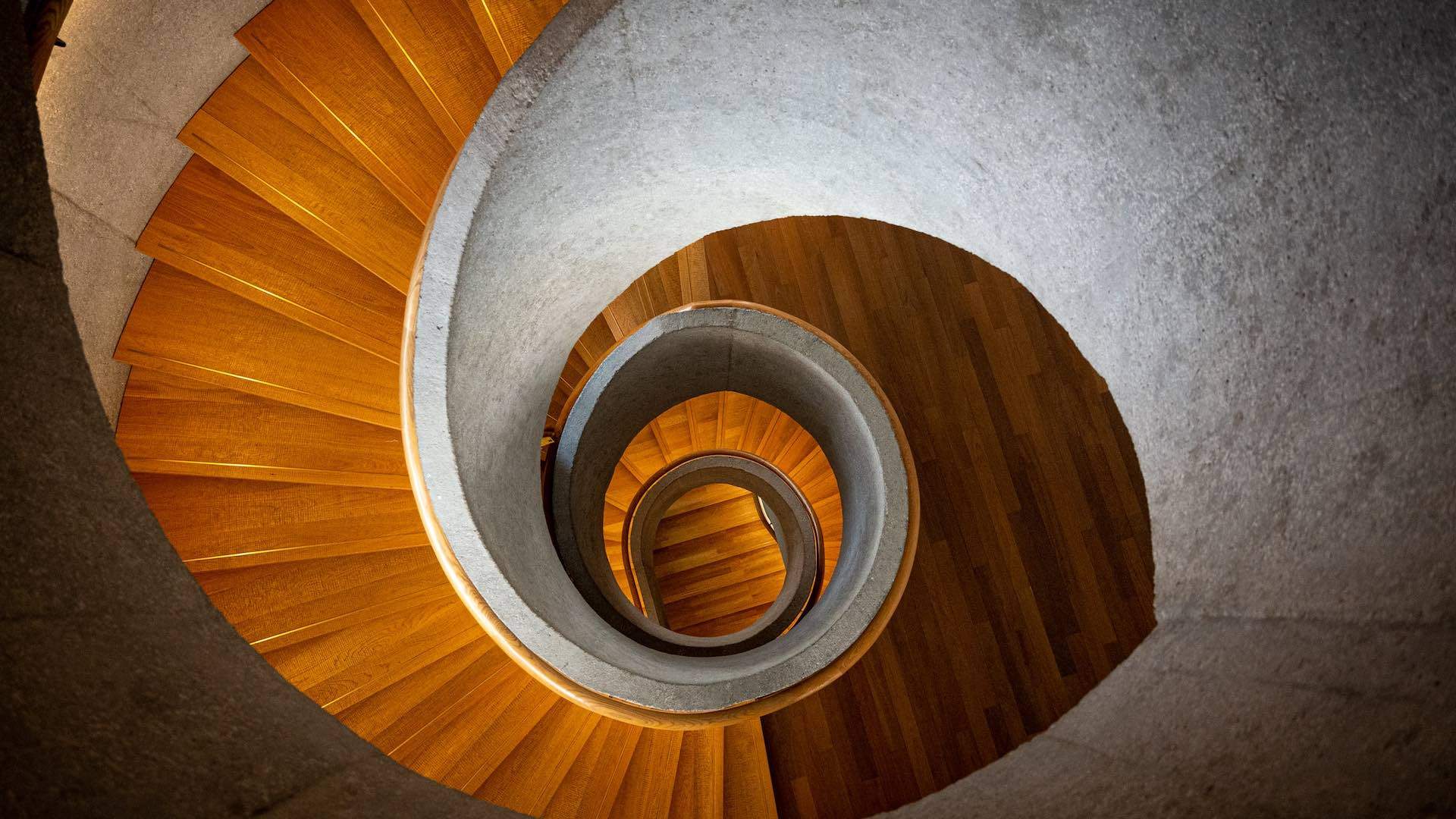 "
ART GALLERIES AND CREATIVE SPACES
In a city of contrasts, the heritage-listed Pedder Building is one of the most fascinating examples of the meeting point of old and new Hong Kong. This beaux arts-style structure sits in the heart of the bustling Central district — flanked on either side by glass-fronted, modern skyscrapers. Inside, you'll find a meticulously maintained example of colonial-era architecture. While its history dates back nearly 100 years, it was over the past couple of decades that the Pedder Building became ground zero for Hong Kong's international art scene. Over its nine floors, the building houses a vibrant mix of international and homegrown galleries, like the blue-chip Gagosian, Massimo de Carlo and Simon Lee, and leading local spaces like Pearl Lam Galleries.
After gallery hopping at the Pedder Building, take a short stroll up the slope of Central towards Tai Kwun. We recommend taking a detour via the historic Duddell Street and ascending its granite steps, built between 1875 and 1889 and framed by the last remaining gas lamps in the city, and past the heritage-listed, Victorian eclectic-style Hong Kong Fringe Club.
Upon arriving at Tai Kwun, you'll discover a centre for heritage and arts set on the site of the former Central police station compound. Named for the historical colloquial name for the compound, Tai Kwun is now a UNESCO-recognised precinct housing gallery and performance spaces (both indoor and outdoor) that provide a platform for local artists. There are also excellent restaurants, cafes, watering holes and creative retail spaces — don't miss local ceramic maker Loveramics or the first Asian bricks-and-mortar site of international art book publisher Taschen. Further inside the complex you'll find JC Contemporary, a Herzog and de Meuron-designed space that houses a gallery, an artists' book library and studio spaces.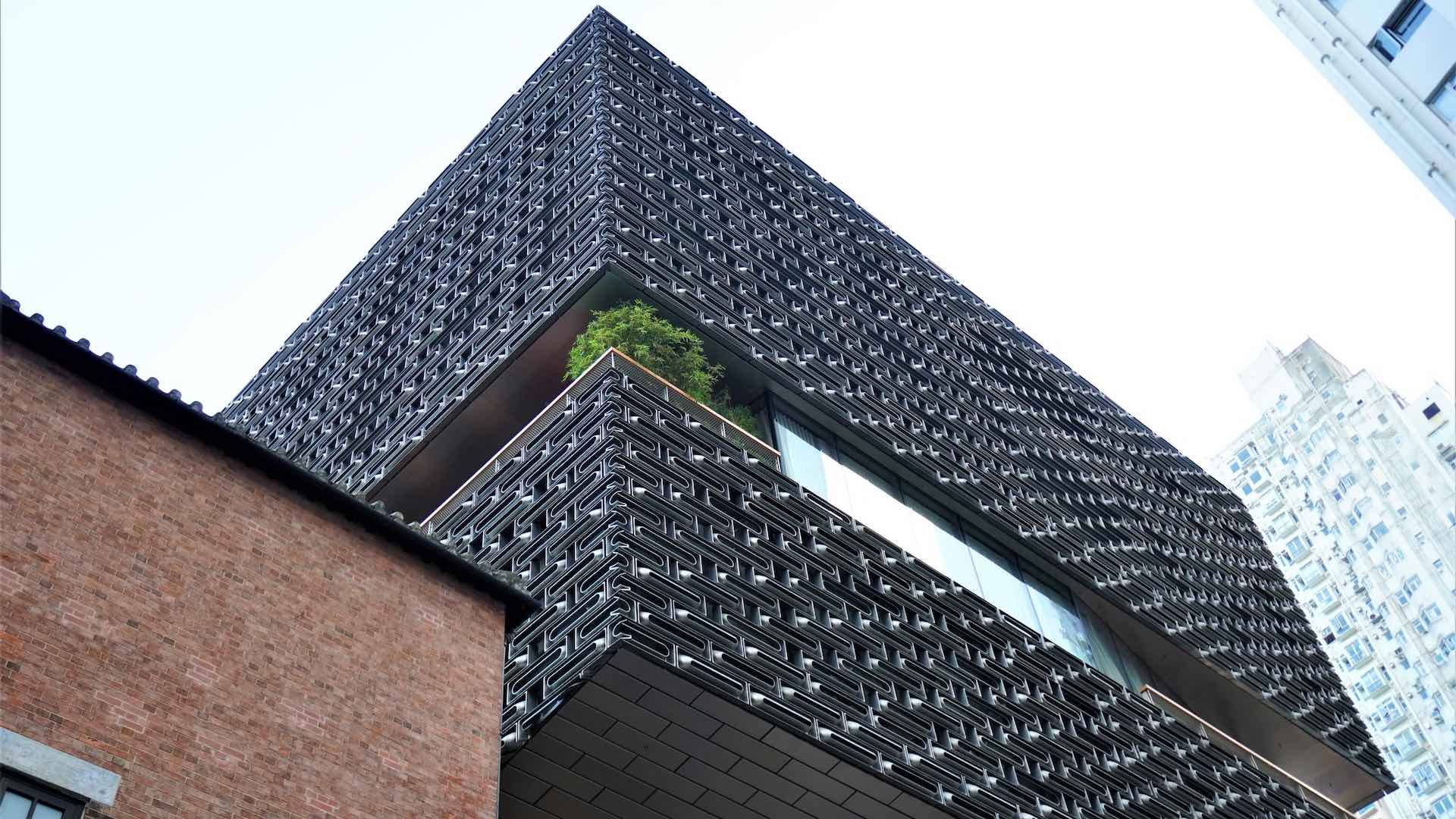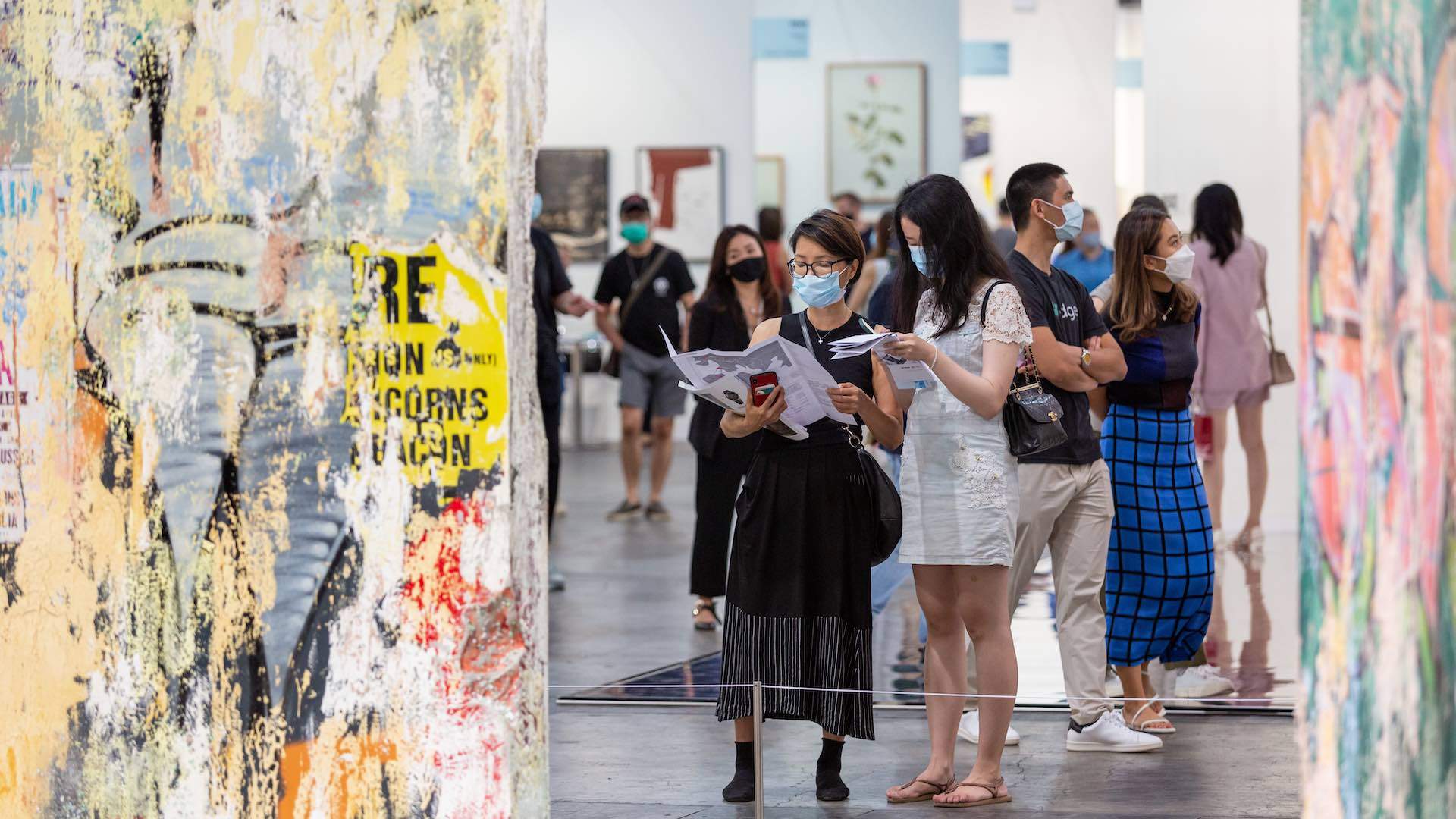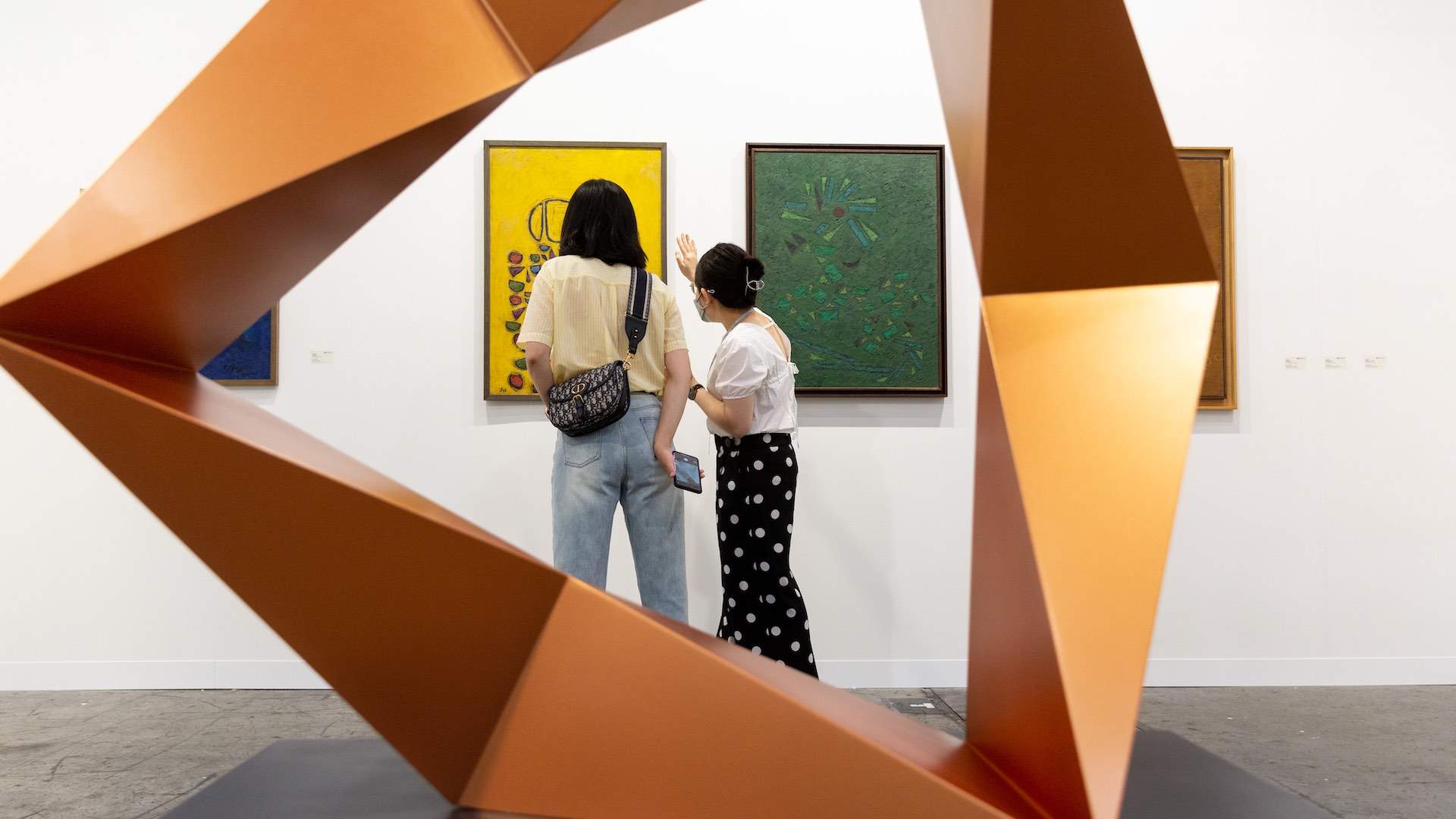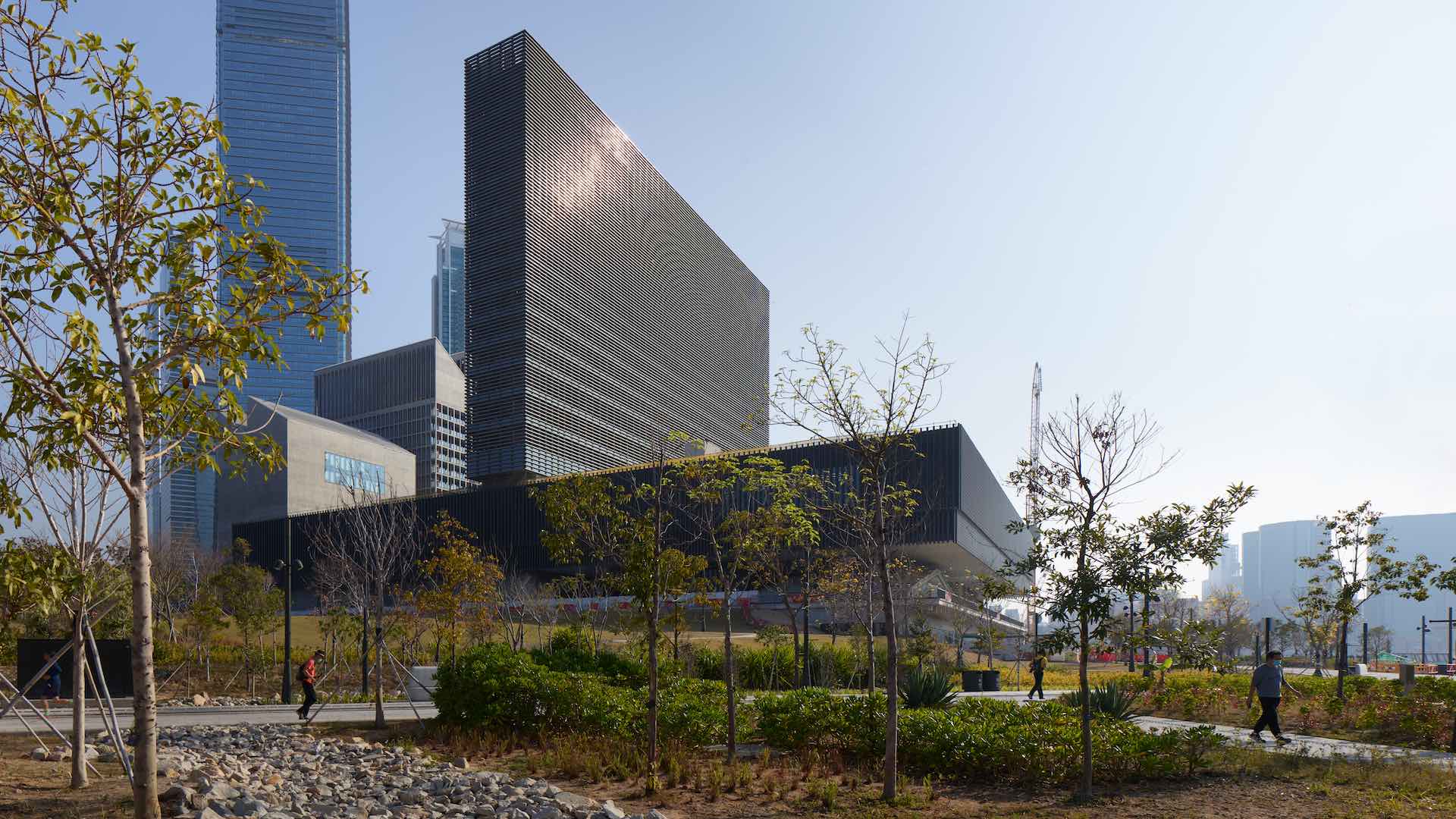 The Herzog and de Meuron influence can also be seen across the harbour at M+ Museum. If the Pedder Building is where Hong Kong began to establish its credentials on the international art stage, M+ stands perhaps as the most prominent example of just how far it's come. Set to open in late 2021, the 65,000-square-metre space is billed as a new creative landmark not just for Hong Kong, but for Asia. It aims to rival internationally revered institutions such as Tate Modern, the Centre Pompidou and MoMA across its 33 galleries, as well as three cinemas and a roof garden. The museum will focus on visual art, design, architecture and moving image, and, once open, will be the centrepiece of the West Kowloon Cultural District.
Further along the peninsula, the Hong Kong Museum of Art has recently reopened after extensive renovations. The city's first major art museum is situated right on the Tsim Sha Tsui harbour, and features over 17,000 items, mostly by local artists, in its extensive collection.
While Hong Kong's creative scene is buzzing all year round, the eyes — and chequebooks — of the art world arrive during Hong Kong Arts Month. This citywide celebration of local and international creativity is anchored by Art Basel. The Asia stop of this roaming international art fair sees some of the world's biggest galleries take over the impressive Hong Kong Exhibition and Convention Centre for a week in March, and has spawned a number of satellite events around the city, as well as glamorous parties and events.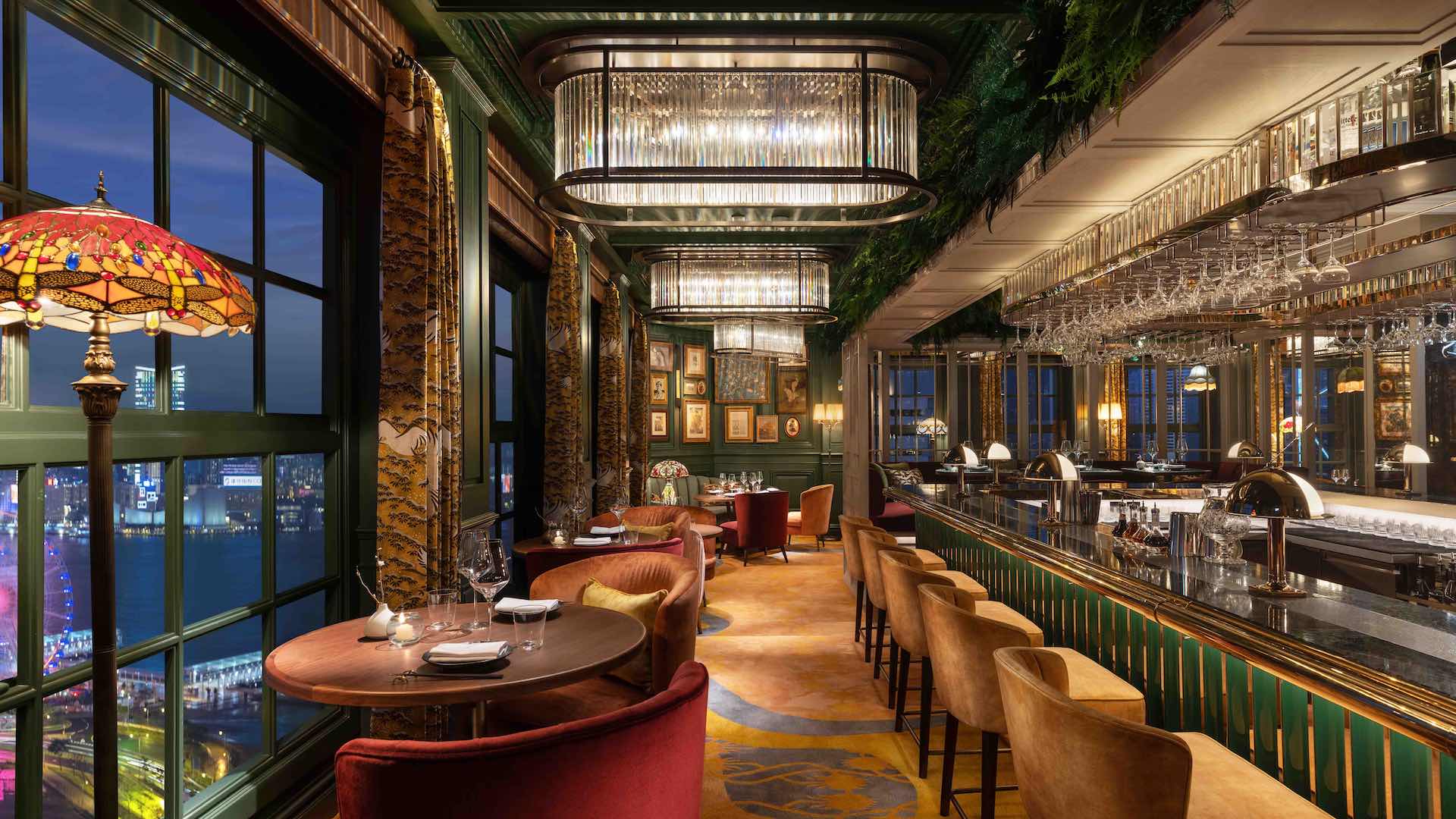 "
EAT AND DRINK
Hong Kong is one of the world's most Michelin-starred cities, and one of the most varied — famously, it's home to a number of the least expensive starred restaurants anywhere on the planet. No matter your budget though, it's not hard to see why Hong Kong is one of the world's best places to eat.
Begin your culinary journey at Lung King Heen. Located in the Four Seasons Hotel within the iconic IFC building, this harbourfront restaurant was the first Cantonese restaurant in Hong Kong to be awarded the coveted three Michelin stars — a recognition it was first designated in the 2008 guide, and maintains to this day. It's a mainstay of Asia's 50 Best Restaurants, too. Here, you'll find refined renditions of dim sum classics and Cantonese sharing-style dishes, alongside some of the very best views in town.
A number of young homegrown chefs are also making their mark with cuisine that looks beyond the borders for its influence. Leading the charge is, quite amazingly, a pair of Vickies. At Tate Dining Room, graphic designer-turned-chef Vicky Lau showcases her creativity and Le Cordon Bleu credentials through beautifully presented menus that tell a narrative via seasonal, singular ingredients. It's an approach that has seen her dining room be awarded two Michelin stars — the first female chef in Asia to reach that particular milestone.
At VEA, chef Vicky Cheng has created a culinary language of his own, fusing legacy Cantonese ingredients and flavours with a French techniques. The resulting philosophy has won Cheng international plaudits, and VEA remains one of the most sought-after seats in town.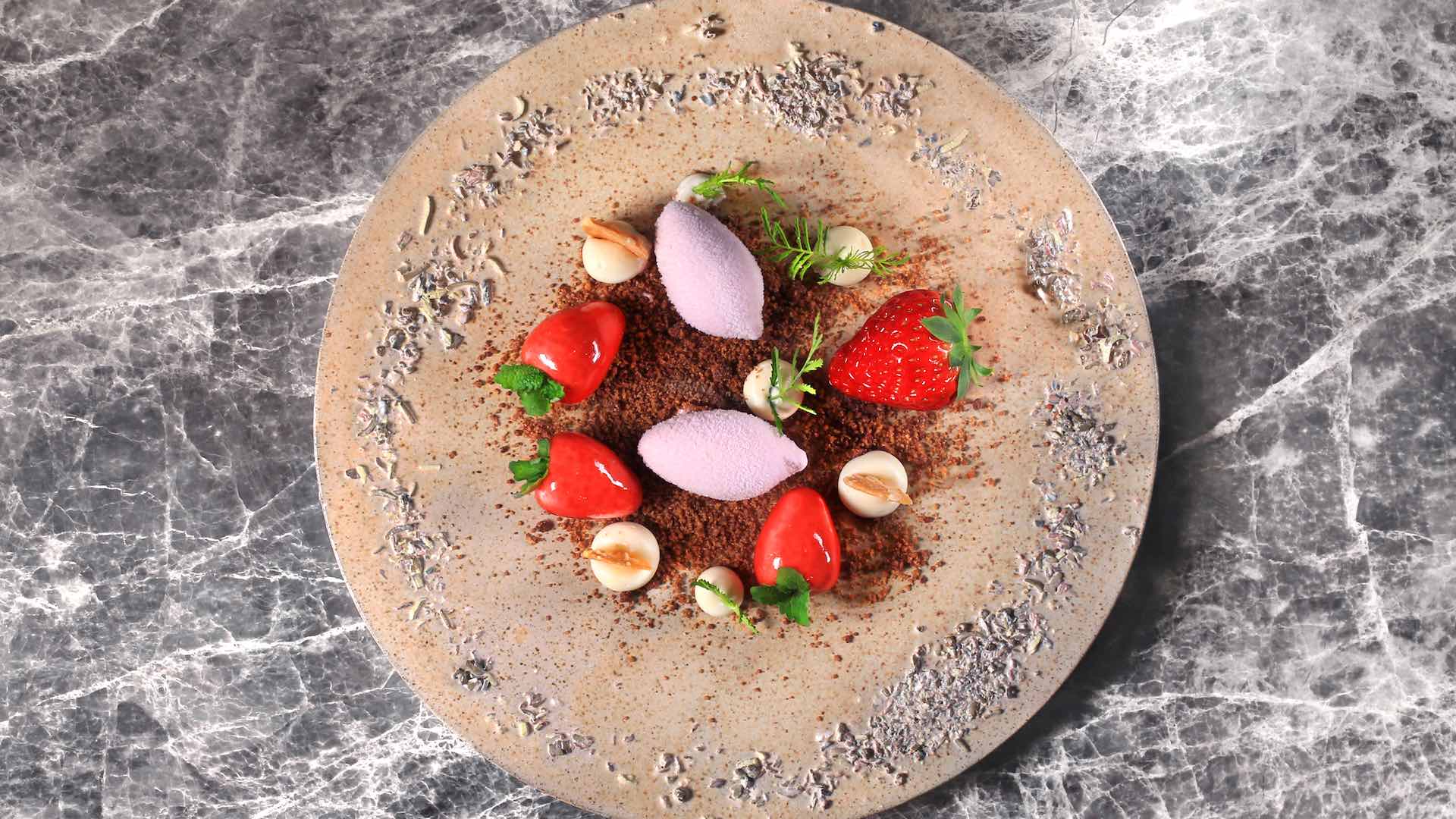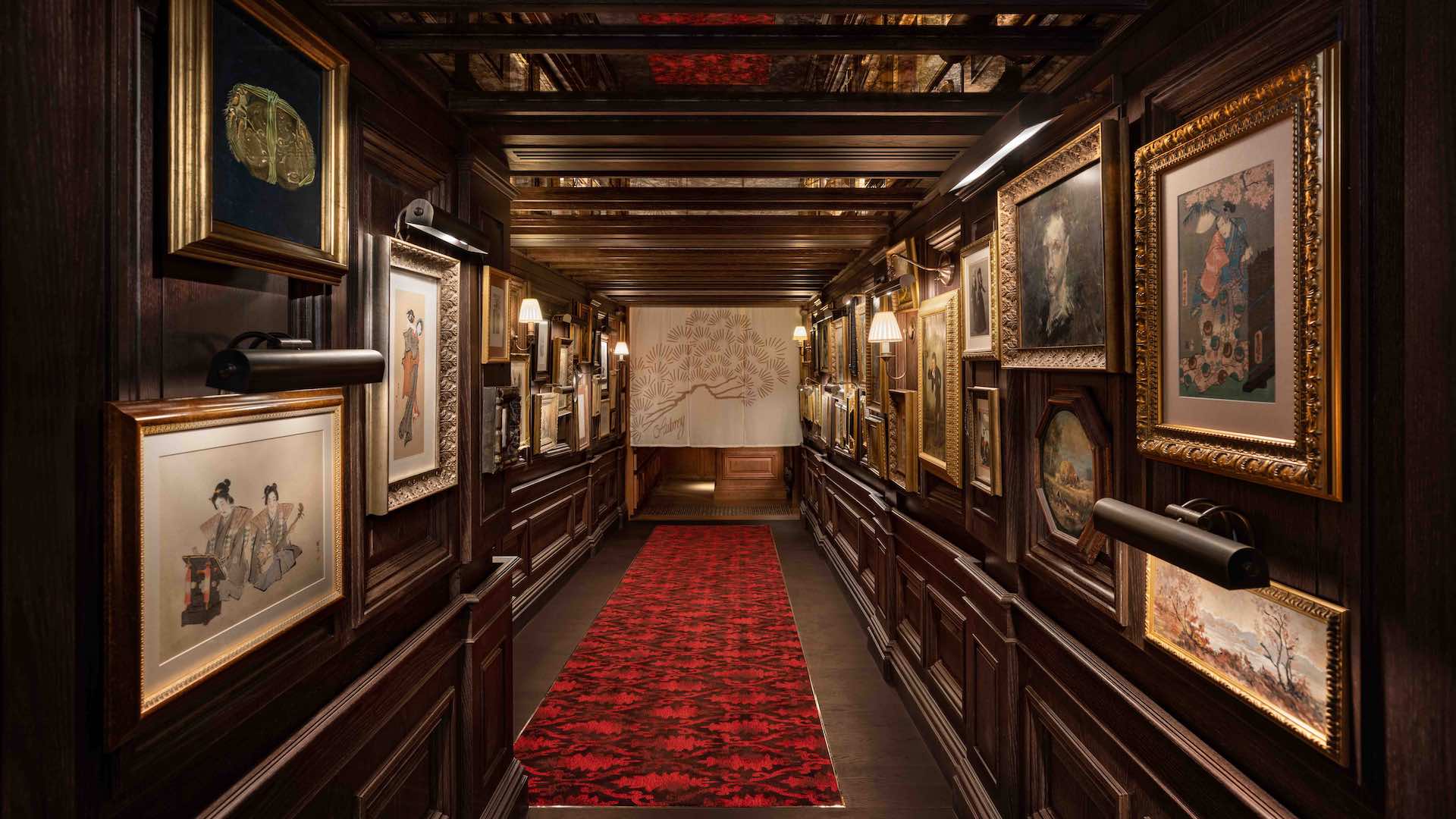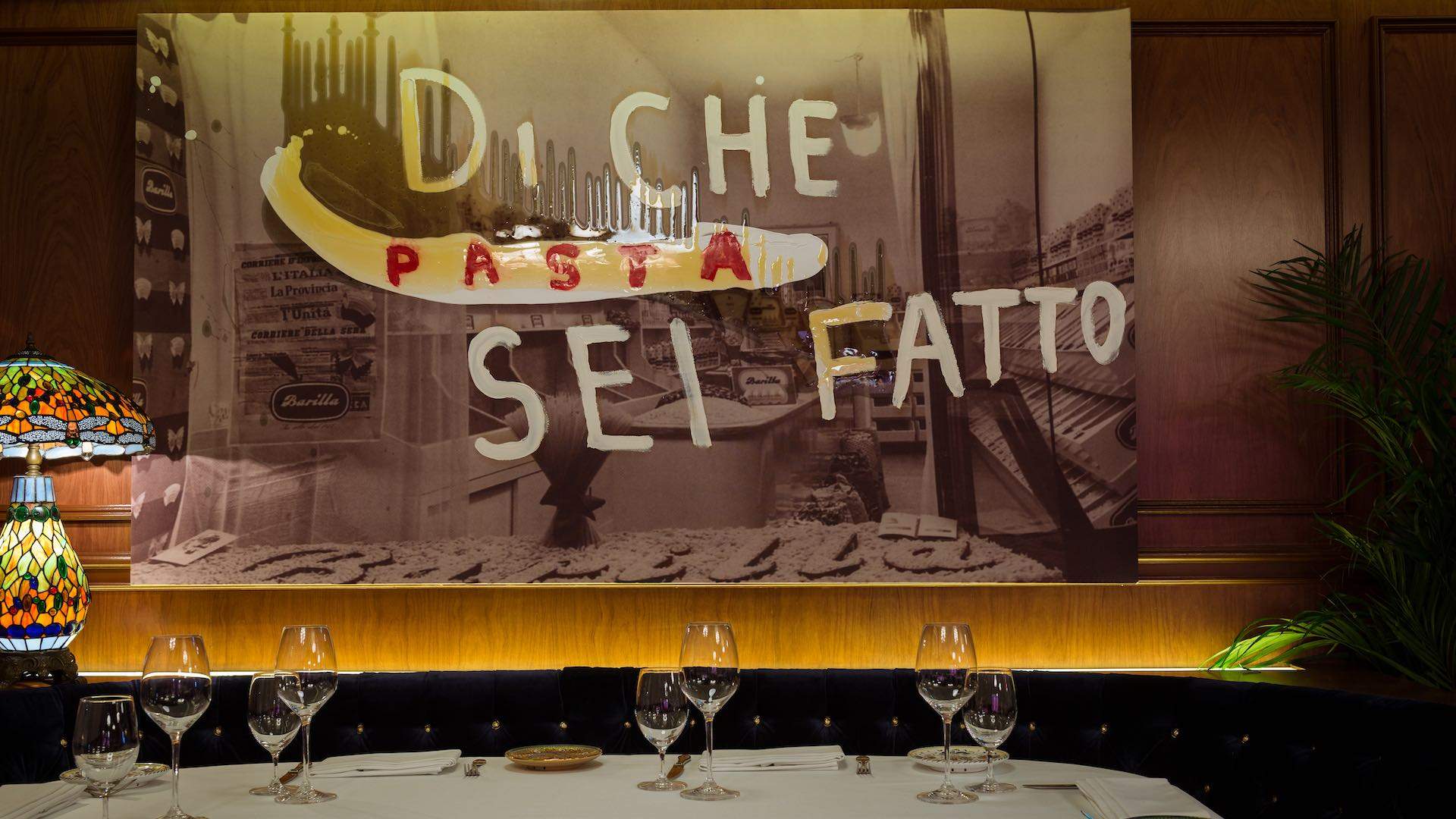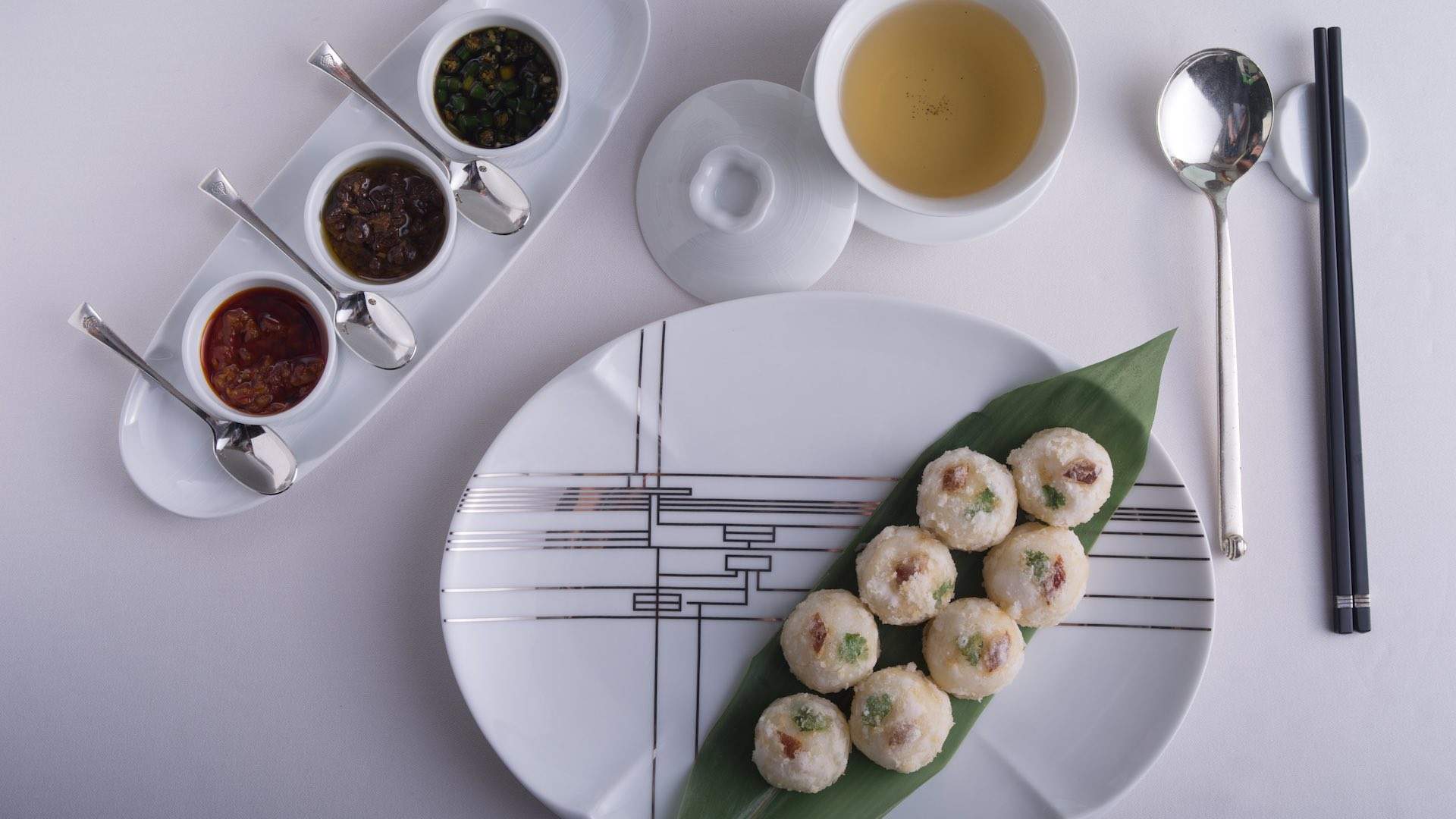 In keeping with Hong Kong's status as an international arts hub, it's probably no surprise that the walls of some of the city's best restaurants are adorned with curated art collections. Carbone pays tribute to mid-century New York-Italian dining rooms, through its well executed menu and handsome design. It's also home to an art collection curated by renowned art dealer Vito Schanbel — highlight pieces include a mixed-media piece on a chalkboard from Brooklyn's Bruce High Quality Foundation, and two large-scale untitled oil paintings by Julian Schanbel that flank the back walls of the main dining room. You can take in the works while tucking into classic New York-Italian dishes prepared with finesse.
Cocktails are a serious business in Hong Kong, too. Caprice Bar, also located in the Four Seasons and attached to its namesake restaurant — which holds three Michelin stars of its own — boasts one of the city's most innovative cocktail programs. (The wine and cheese menus are also among the most impressive in town, too.) The menu is overseen by much-loved industry personality Lorenzo Antinori, and features seasonally guided signatures and classics that you can enjoy by the bar's open fireplace while taking in sweeping harbour views.
Elsewhere, the Mandarin Oriental is home to new izakaya and cocktail bar The Aubrey. Perched on the 25th floor of the iconic Hong Kong hotel, this stylish dining space features three distinct bar experiences, as well as a drawing room and curio lounge. The highlight is the omakase cocktail experience — overseen by the charming Devender Seghal, this four-seat cocktail flight is a personalised journey through the flavours and craftsmanship of Japanese spirits.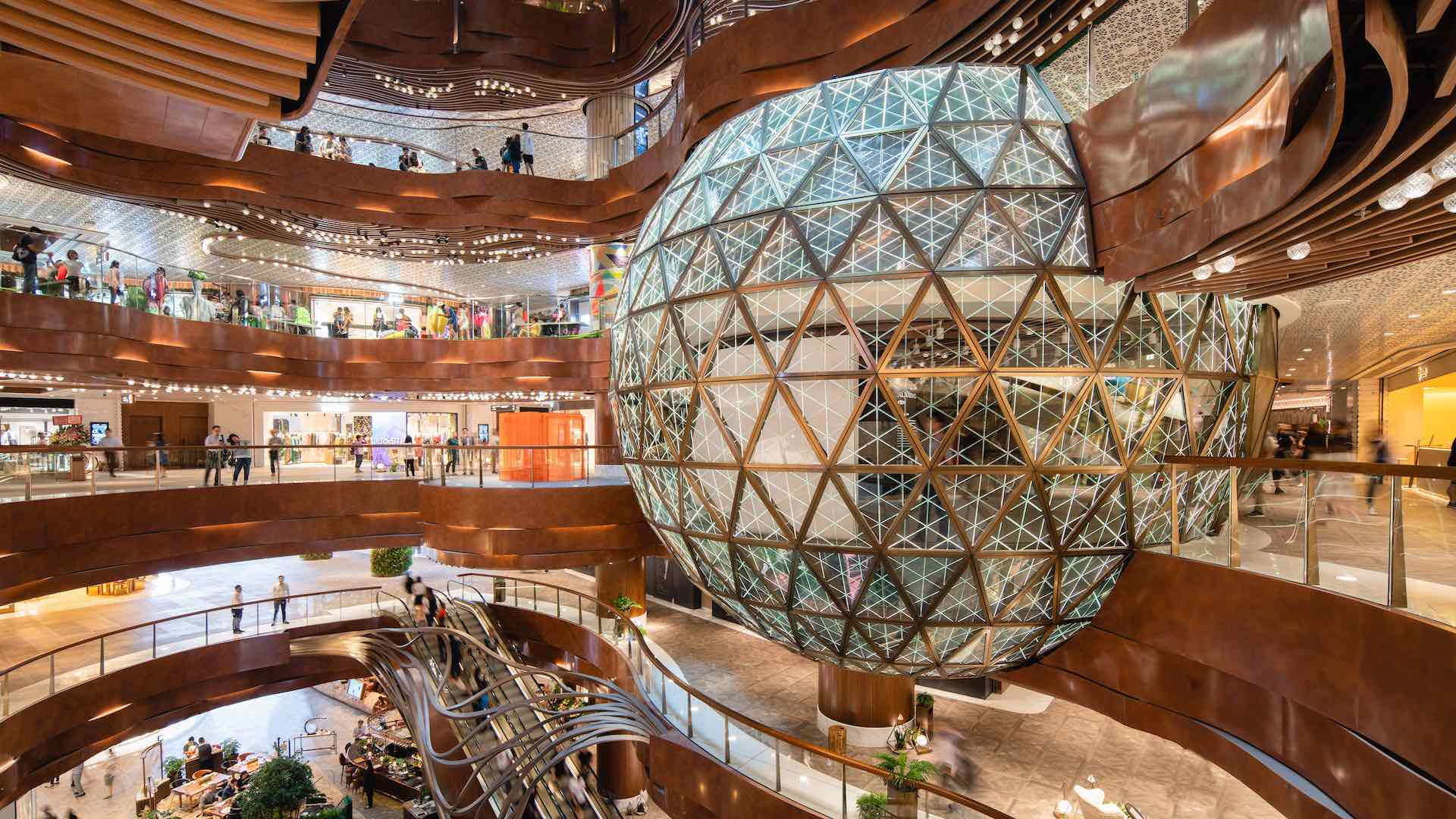 "
SEE AND DO
Thanks to its lack of sales and import tax, Hong Kong is a luxury shopping mecca. The elegant Landmark and the gargantuan, three-malls-in-one Harbour City continue to be must-visits for any serious shopper. K11 Musea, set on the Tsim Sha Tsui harbourfront, is perhaps Hong Kong's most ambitious retail project to date — the creative work of over 100 designers from around the world, this cultural-retail precinct features brands at the cutting-edge of fashion and design, as well as a dedicated in-house arts program.
As well as ready-to-wear pieces, Hong Kong also has a rich history of made-to-measure wares. Closing in on its eighth decade of suiting Hong Kong's gentlemen, W W Chan and Sons follows tried-and-true Shanghainese tailoring traditions to deliver its hand-sewn suits. At The Armoury, meanwhile, you can browse ready-to-wear items from international makers, or get measured up by some of the finest tailors in town.
Of course, recreational activities in Hong Kong aren't limited to shopping. No trip to the city is complete without taking it all in from the heights of The Peak. With an elevation of 552 metres, this is easily one of the best vantage points in a city full of them. The best way up? Walk it. The uphill climb takes about 45 minutes from the centre of town — it's not the easiest of walks, but you'll be rewarded handsomely with uninterrupted views of the metropolis below.
To find out more — and to start planning your post-pandemic trip — head to the Hong Kong Tourism Board website.
Images: Hong Kong Tourism Board, Tai Kwun (supplied), Art Basel, M+ (supplied), The Aubrey (supplied), VEA (supplied), Carbone (supplied), Lung King Heen (supplied), K11 Musea (supplied).