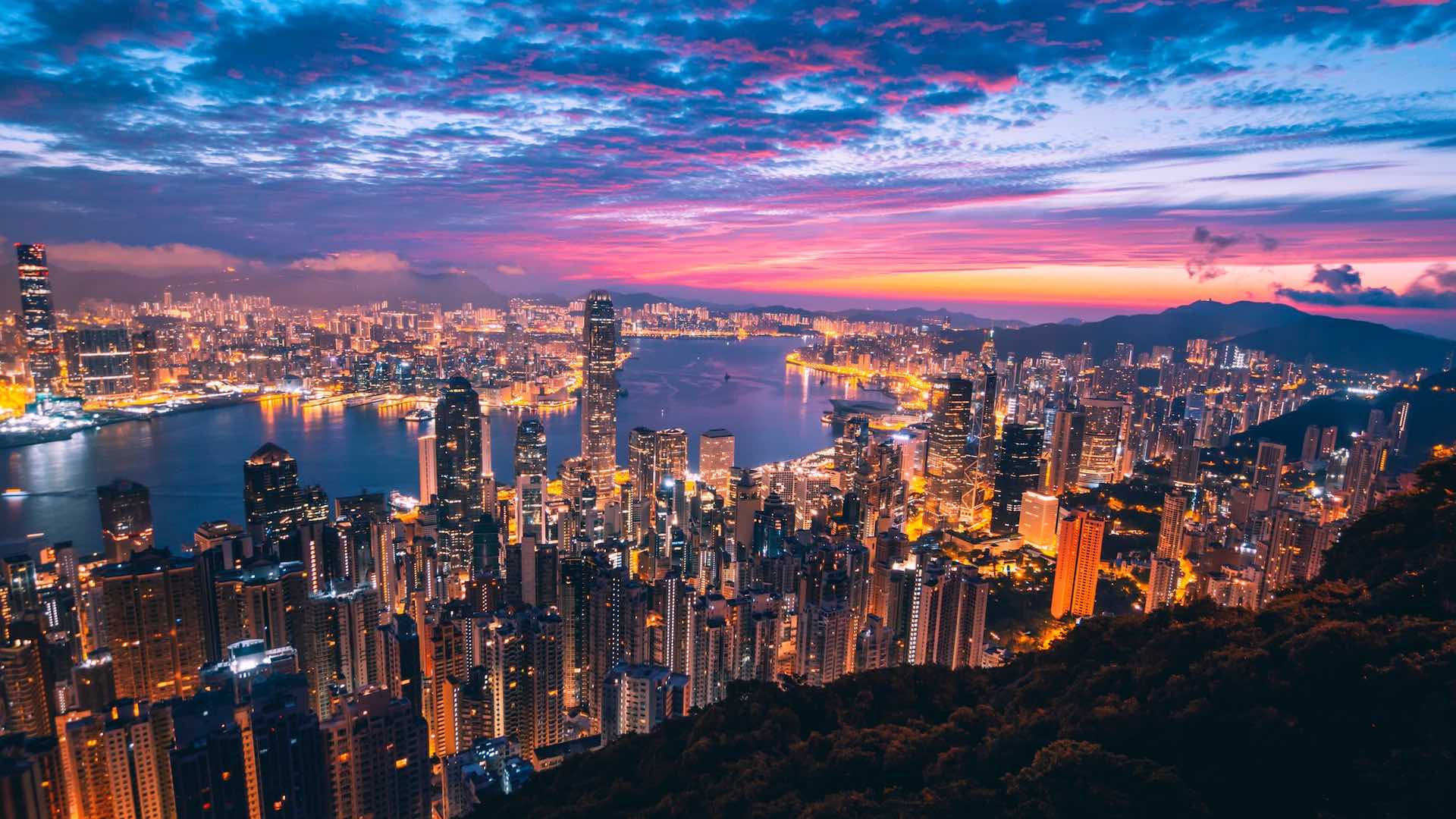 "
An Art Lover's Guide to Hong Kong
Once best known as one of the world's major financial hubs, the harbour city has now made a name for itself thanks to a booming creative scene.
There's a buzz in the air in Hong Kong. It's something that's difficult to put into words — as inexplicable as the fact that this bustling global city just happens to be in a space that's roughly half the size of Canberra.
You feel it from the moment you step off the plane. The lights, the sounds, the old-meets-new world feel of the city — these are inescapable. If New York is the city that never sleeps, Hong Kong is the town that doesn't know how to.
It's perhaps no wonder that with its world-famous skyline, incredible natural landscape and, yes, its position as a gateway to the one of the world's biggest economies, Hong Kong has quickly become one of the most diverse and exciting creative hubs (not to mention one of the most important art markets) on the planet.
From headliner international galleries to independent local gems, there's creativity to be found on just about every corner of Hong Kong. Here's where to start — so you can start planning that next trip.
There are currently restrictions on international travel due to COVID-19. Stay up to date with the latest health advice at the Health Department website.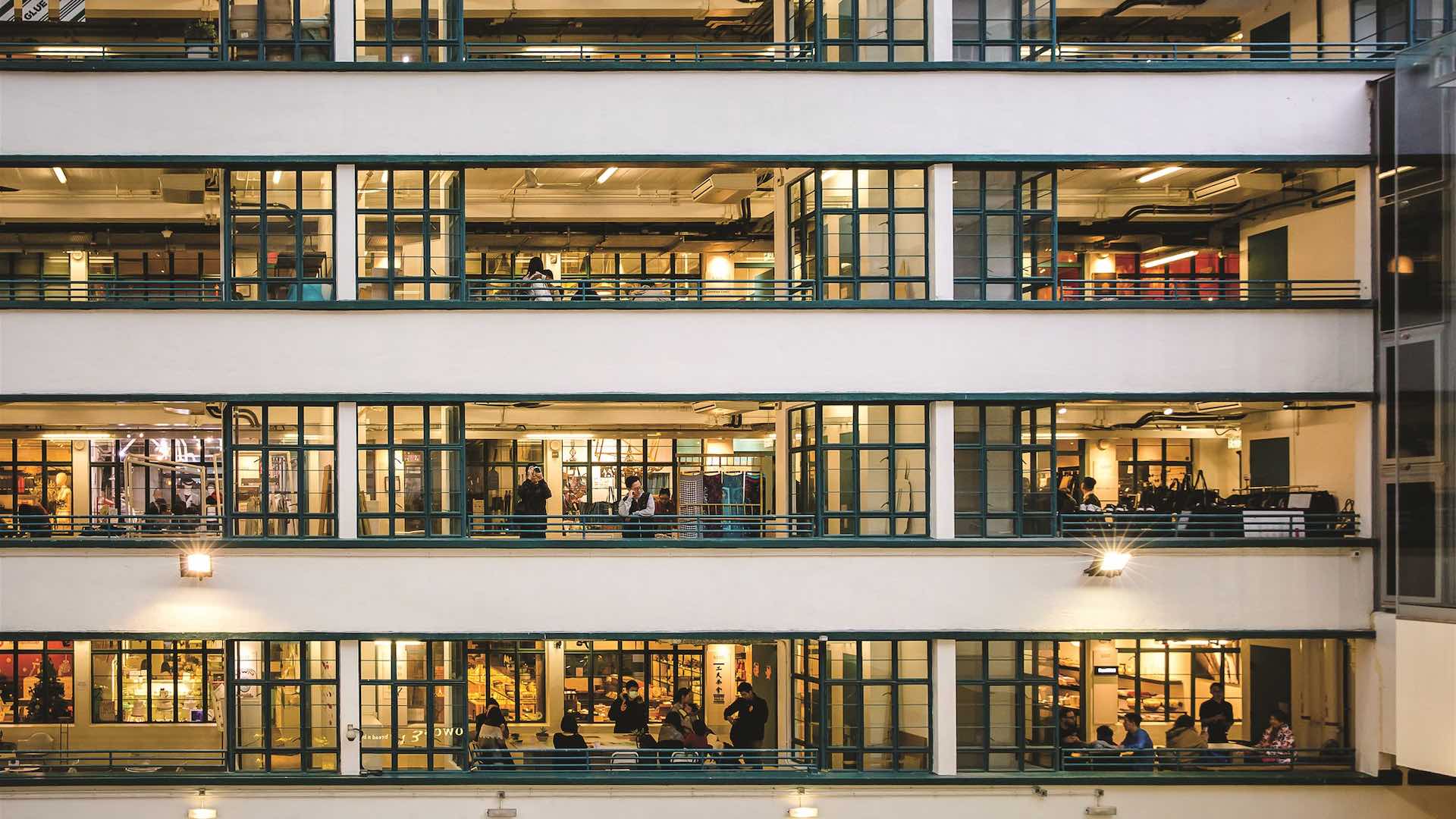 "
ART GALLERIES AND CREATIVE SPACES
Seemingly overnight, Hong Kong's art scene has become comparable with some of the world's most established markets. While the launch of Hong Kong's first Art Basel in 2013 had much to do with the gaze of the art world turning to the harbour city, a more recent development has seen the city cement its place as one of the most significant creative cities on the planet.
Since opening in 2018, H Queen's has managed to become a key destination for local and visiting creatives. Billing itself as the world's first exclusively art and lifestyle-focused tower, the 24-storey hub is located in the thick of the action on Queen's Road Central. It's home to a number of contemporary international galleries, such as the first Asian outposts of heavy-hitters David Zwirner and Hauser & Wirth, as well as the third Pace Gallery in the region. Asian art is also well represented here, thanks to the likes of Tang Contemporary and Tokyo-born Whitestone.
A short stroll or a ride up the Central to Mid-Levels escalator — the longest outdoor escalator system in the world — will take you to the buzzy Hollywood Road. Head westward to explore the historic thoroughfare which is dotted with independent local galleries and antique shops — the longstanding Contemporary by Angela Li and the appointment-only Liang Yi Museum are always fascinating and well worth a visit.
Keep wandering and you'll soon arrive at the impressive PMQ, a hub of local creativity on the border of Central and Sheung Wan. It's a mixed-use art and design hub that houses creative studios, exhibition spaces and hosts regular arts and culinary events. Here, you can browse — and purchase — wares by local artisans and take part in creative workshops while also enjoying one of the city's best examples of repurposed heritage.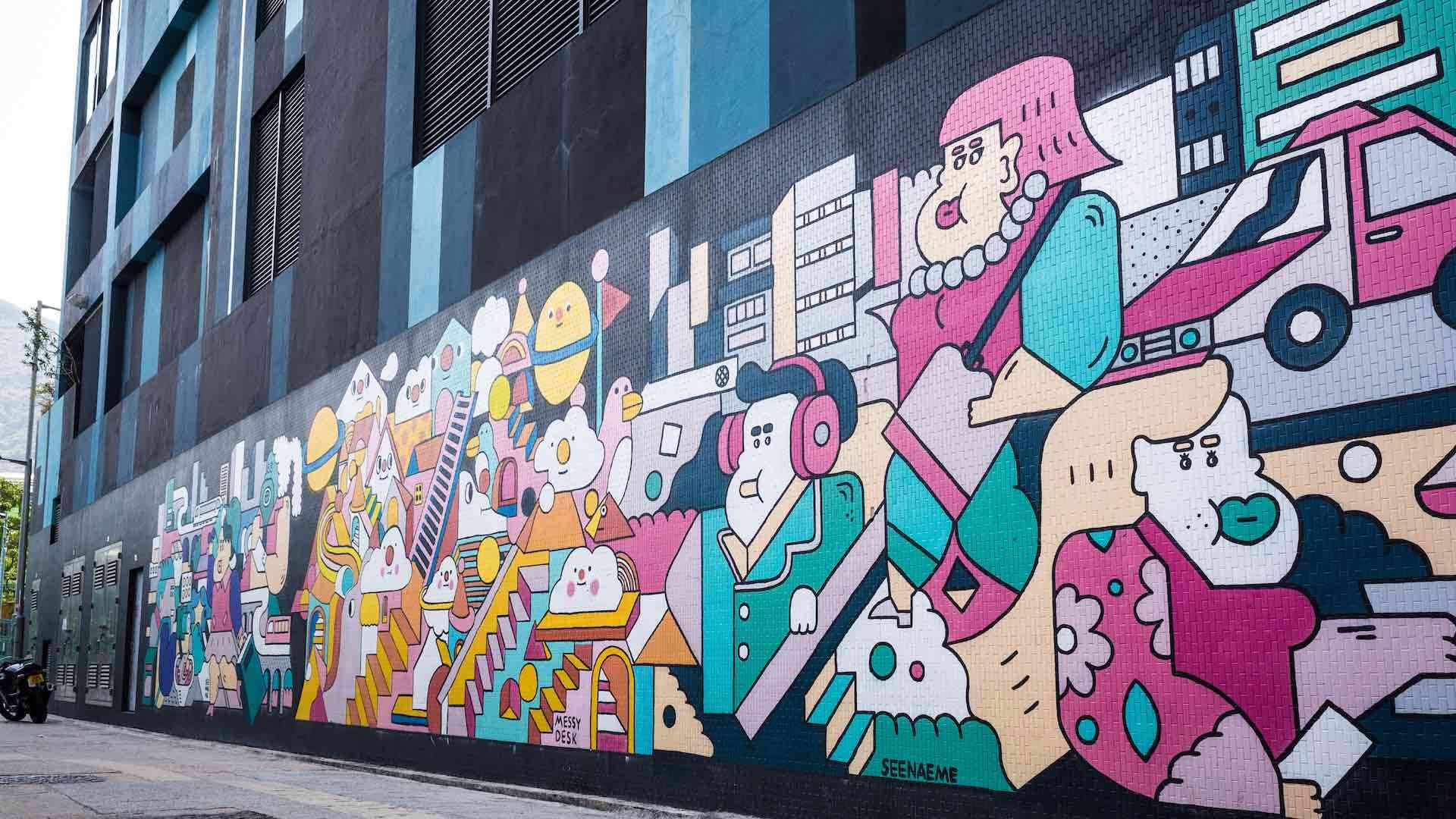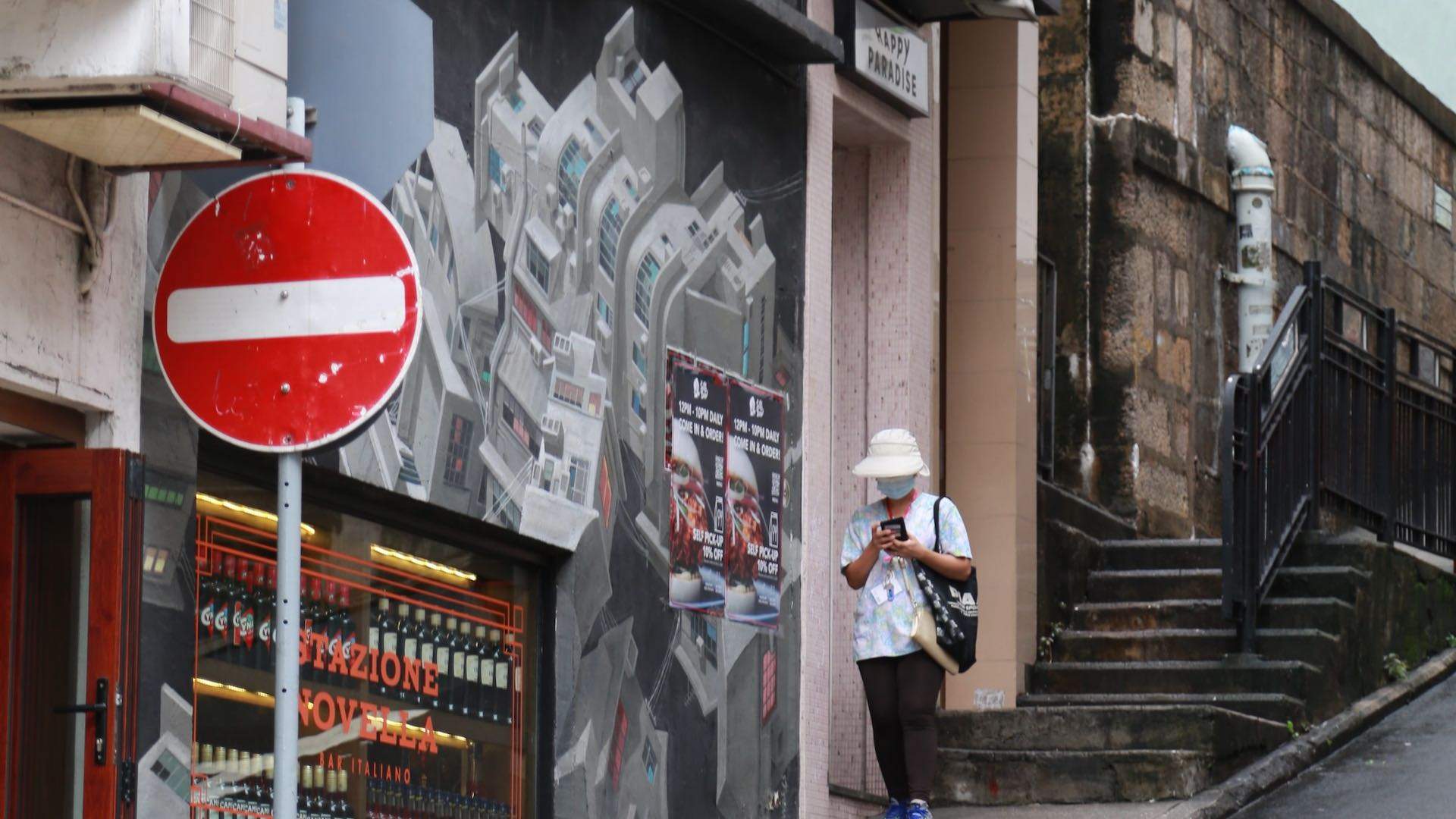 PMQ is also an excellent launching point to explore the creative community of Sheung Wan. If Central is the city's primary commercial hub, this adjacent neighbourhood is ground zero for the city's creative set.
Keep strolling along Hollywood Road to explore the grid-like streets of Po Hing Fong and Tai Ping Shan Street, where Taoist temples and local eateries neighbour independent boutiques, creative spaces and buzzy restaurants. Sheung Wan is one of the most prominent examples of the meeting point of old and new Hong Kong — and it's this interplay that also makes it one of the city's most fascinating places to explore.
The old-meets-new energy continues in the district of Wong Chuk Hang. Located on the south of Hong Kong Island, this once-sleepy fishing village made a name for itself as a powerhouse of local industry in the 20th century. Now, it's become one of the city's must-visit destinations for gallery hoppers. While the area's gritty industrial feel remains a fixture on the streets, many of the expansive factory floors have been transformed into exhibition spaces — and many building exteriors have become canvases in their own right.
Wong Chuk Hang is home to international outposts of galleries including de Sarthe, Rossi & Rossi, Axel Vervoordt, as well as homegrown galleries such as the photography and moving image-focused Blindspot, Pékin Fine Arts, which showcases contemporary Chinese art, and minimalist multimedia space Empty Gallery.
While art is certainly a year-round fixture in Hong Kong, arguably the best time for art lovers to visit is during Hong Kong Art Month. Usually held in March, this is when the city, somehow, seems to shift up yet another gear thanks to a citywide program of local and international creative showcases. While the festival was originally centred around Art Basel and various small-scale satellite events, there's plenty to capture creative attention around the city.
One must-visit event is Art Central. Set in a large marquee on the city's spectacular Central Harbourfront district, the art fair has become something of a cheeky sibling to Art Basel thanks to its curated showcase of established international artists alongside the next generation of Asian creative talent, and has become a global platform for contemporary art and experimentation.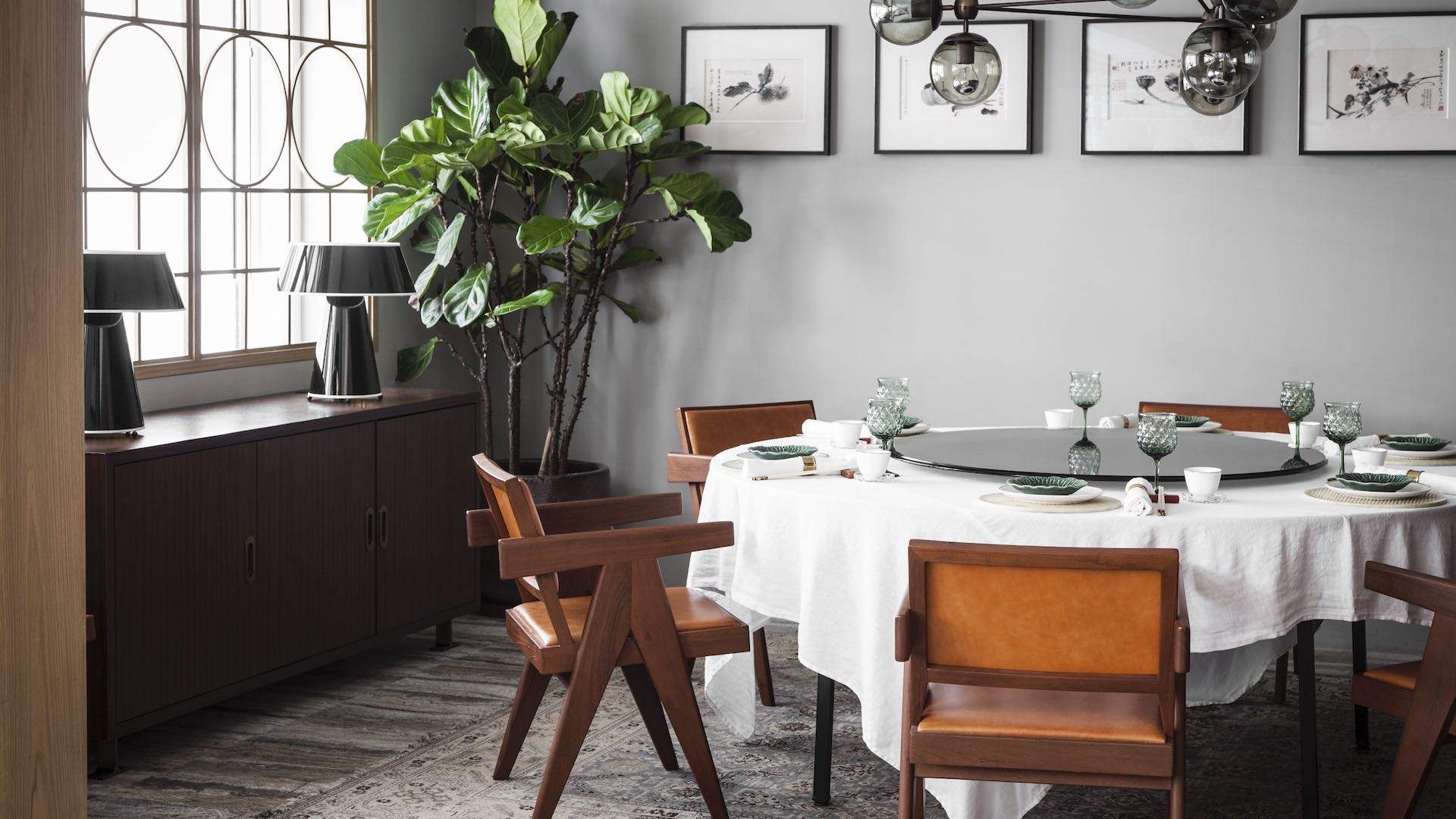 "
EAT AND DRINK
From fine dining to cheap and cheerful local bites, Hong Kong is one of the world's best places to eat.
There's no better way to start the day than with a Hong Kong-style breakfast in a cha chaan teng. These local cafes sprung up by the dozen in Hong Kong's colonial days and continue to dish up Hong Kong-Western hybrid cuisine at a steal. One of the most popular is Australia Dairy Company. This cafe in the Kowloon neighbourhood of Jordan is famed for its lengthy (but fast-moving) queues, no-nonsense service and exquisite scrambled eggs, in a setting that's straight out of 1960s Hong Kong (not Australia, as the name might indicate).
Hong Kong is also the home of yum cha, and it doesn't get much better than the restaurant-bar-art gallery hybrid that is the Michelin-starred Duddell's. The two-tiered space on Central's historic Ice House Street serves up refined Cantonese cuisine and  innovative cocktails for lunch and dinner in a stunning space that also includes art spaces with regularly rotating exhibitions, as well as one of the city's best terraces, perfect for a leisurely afternoon or evening drink.
If you're gallery hopping at H Queen's, you should also take the time to take advantage of its excellent dining options.
The two-Michelin-starred Arbor combines French finesse with premium Japanese produce in stunning surrounds, while Peruvian prodigy Virgilio Martínez — whose Lima restaurant Central is a top-ten fixture in the World's 50 Best Restaurants — is the brains behind Ichu, which dishes up creative plates inspired by the many and varied flavours of Peru.
On the ground floor, James Beard Award-winning pastry master Dominique Ansel (the creator of the cronut) has recently opened the city's second Dang Len Wi, where you can pick up creative, playful baked goods that have been crafted exclusively for Hong Kong in the chef's signature whimsical fashion.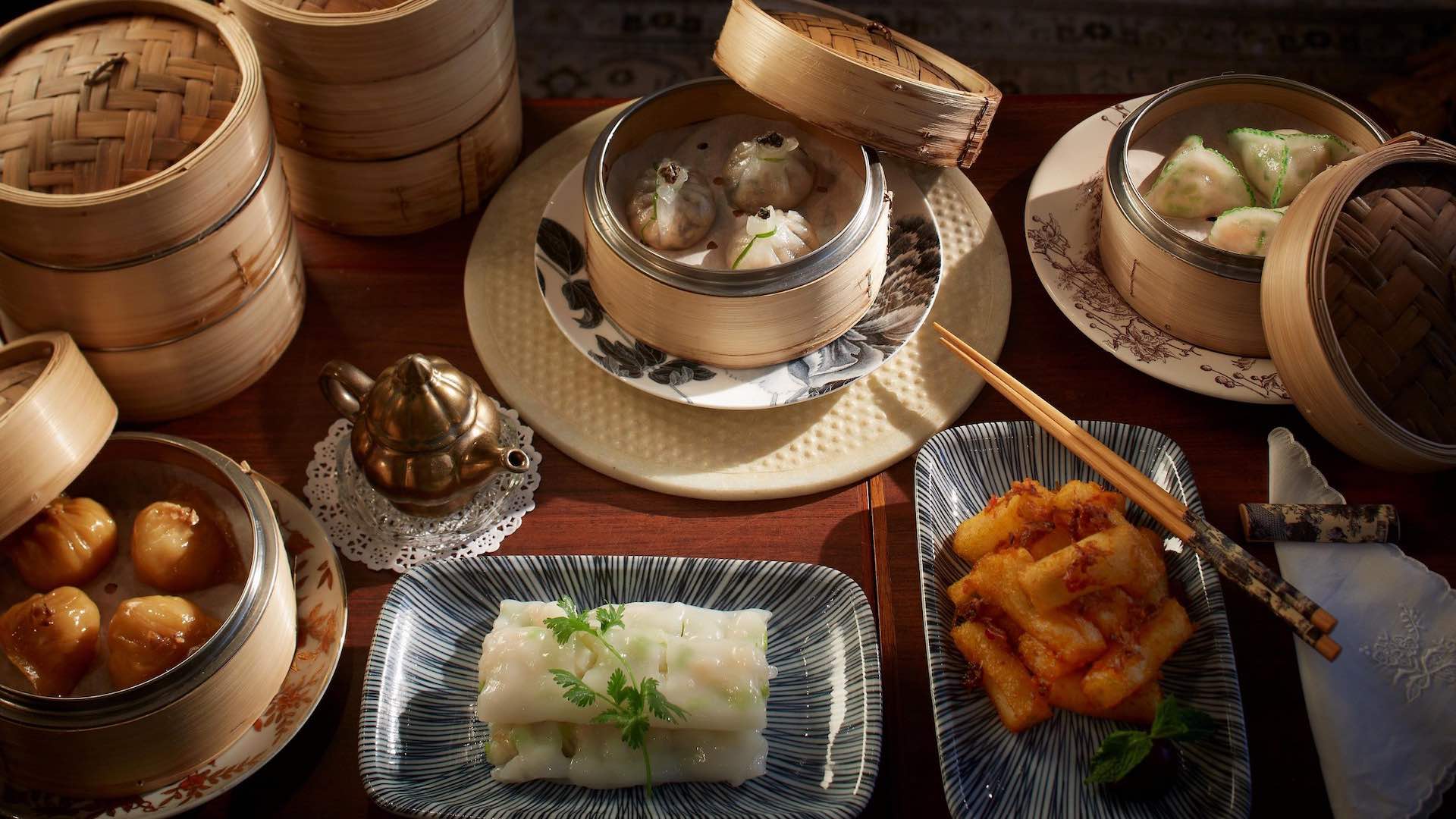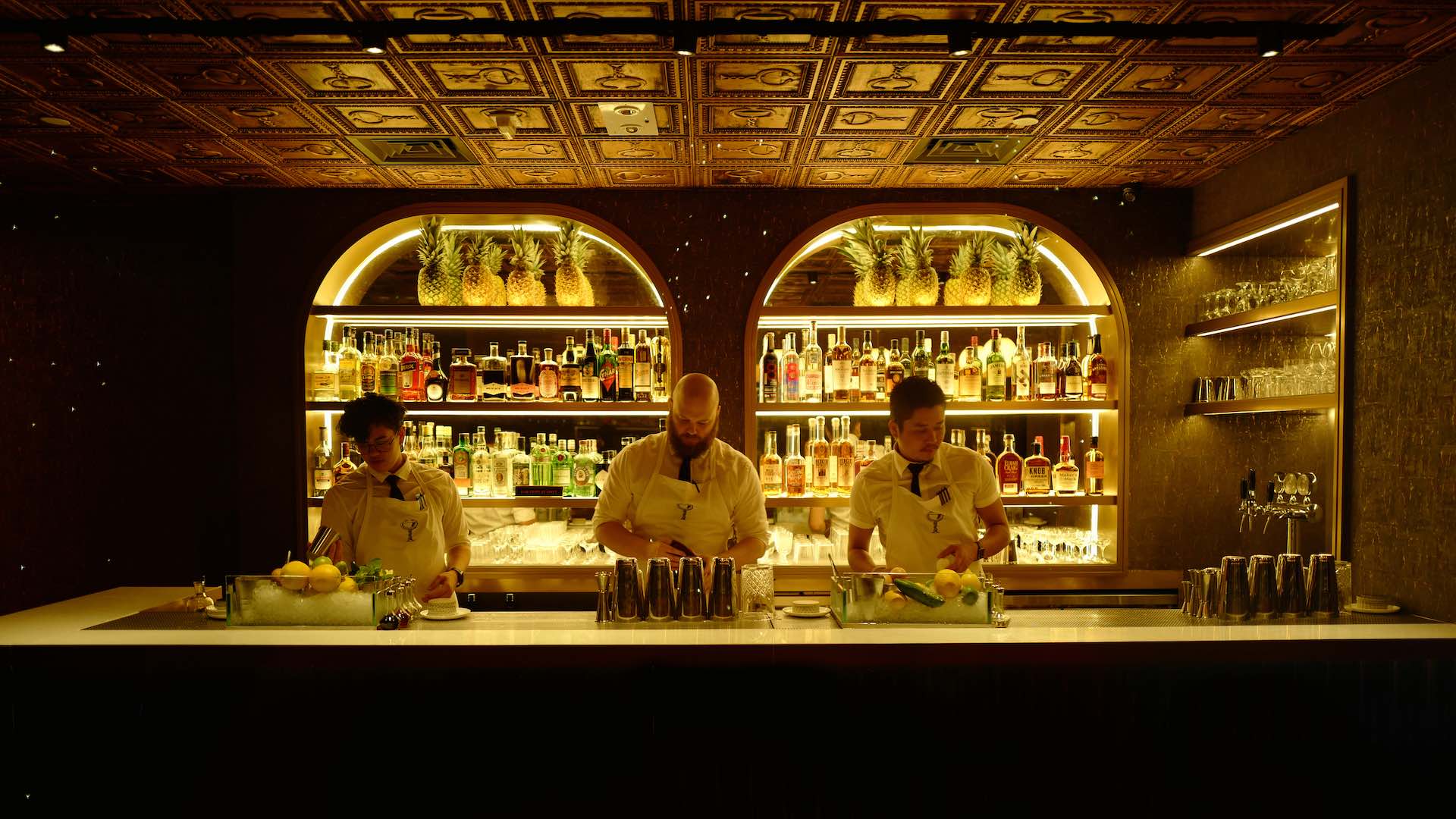 It's not just Hong Kong's art scene that has captured the attention of the world over the past few years — it's also become one of the world's leading cocktail cities. Two recent openings on either side of an otherwise nondescript alleyway start to hint at why.
At The Diplomat, award-winning American bartender John Nugent serves up perfectly executed classics, signatures and mini martinis in sophisticated surrounds. Play your cards right and you also might be granted access to the bar's no-cameras back room.
Down the other end of the same Central alleyway, Penicillin is Hong Kong's first closed-loop cocktail bar. The brainchild of acclaimed bartender duo Agung Prabowo and Roman Ghale, the bar showcases locally sourced or upcycled ingredients, and includes a space dedicated to offer a behind-the-scenes look at the team's experimental cocktail production process.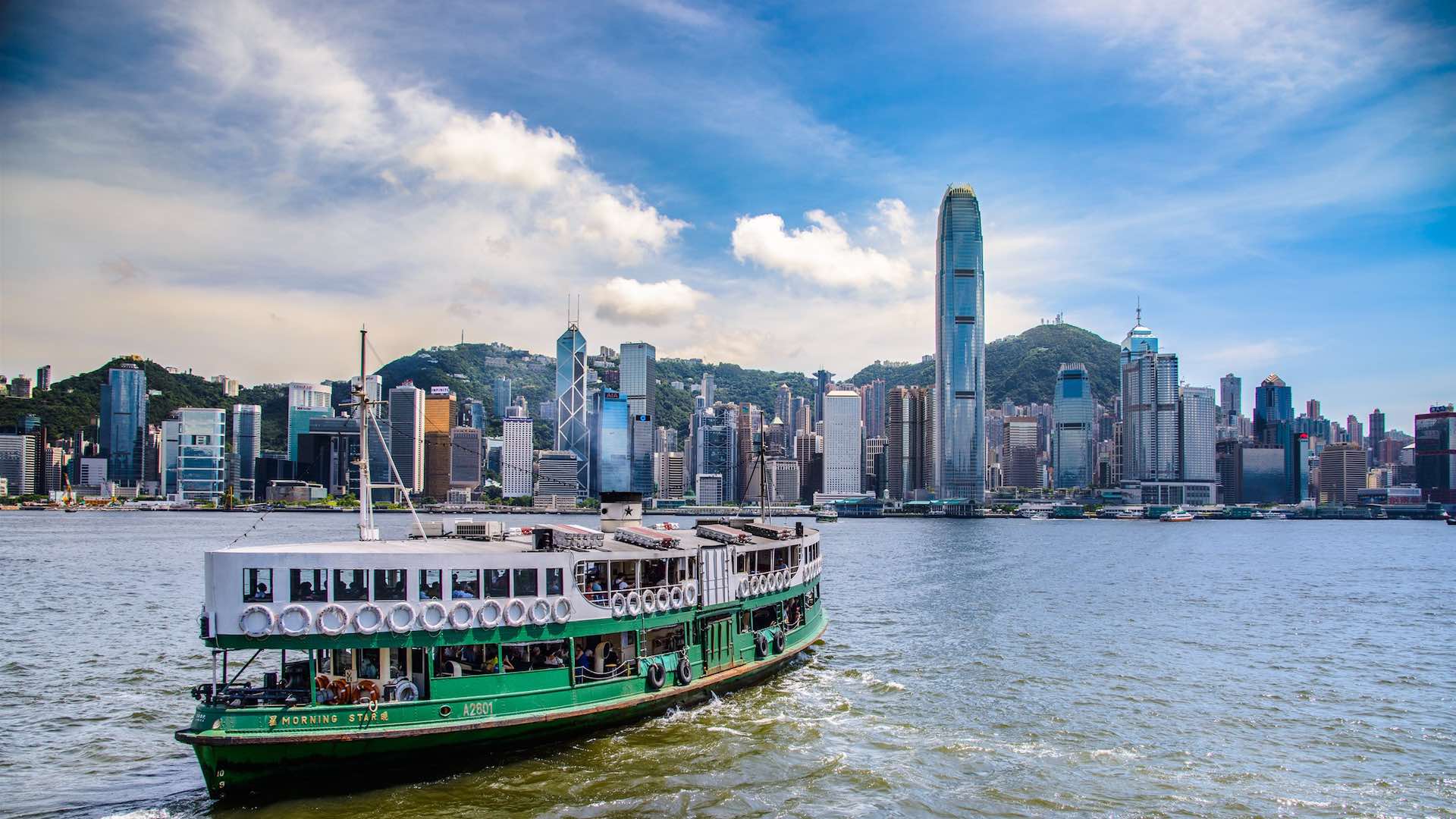 "
SEE AND DO
Hong Kong is undoubtedly home to one of the world's most impressive — and inspiring — skylines. There are any number of ways to experience it and views from which to enjoy it, but if you only take it in one way, it has to be on the Star Ferry.
One of the city's oldest continuing forms of transport, the regular service connects Central to the Kowloon peninsula via a fleet of 1950s vessels, and in less than 10 minutes. While there's never a bad time to hop on board, there's a particular magic when you traverse the harbour at sunset.
If you're crossing from Central, take the time to explore the fascinating Kowloon peninsula. Once the commercial heart of the city, the district of Tsim Sha Tsui remains one of Hong Kong's most vibrant neighbourhoods. There you'll find world-class shopping, hotels and restaurants, museums, heritage sites and more.
The main thoroughfare of Nathan Road, which begins on the harbour and stretches through a number of neighbourhoods, is one of the oldest roads in the city, and one of the most interesting. It's also one of the best places to see some of Hong Kong's few remaining neon signs in one place.
To find out more — and to start planning your post-pandemic trip — head to the Hong Kong Tourism Board website.
Images (from top):
Hong Kong skyline: Simon Zhu (Unsplash)
PMQ: Supplied
Hollywood Road street art: Alison Pang
Duddell's, The Diplomat: Supplied
Star Ferry: Supplied