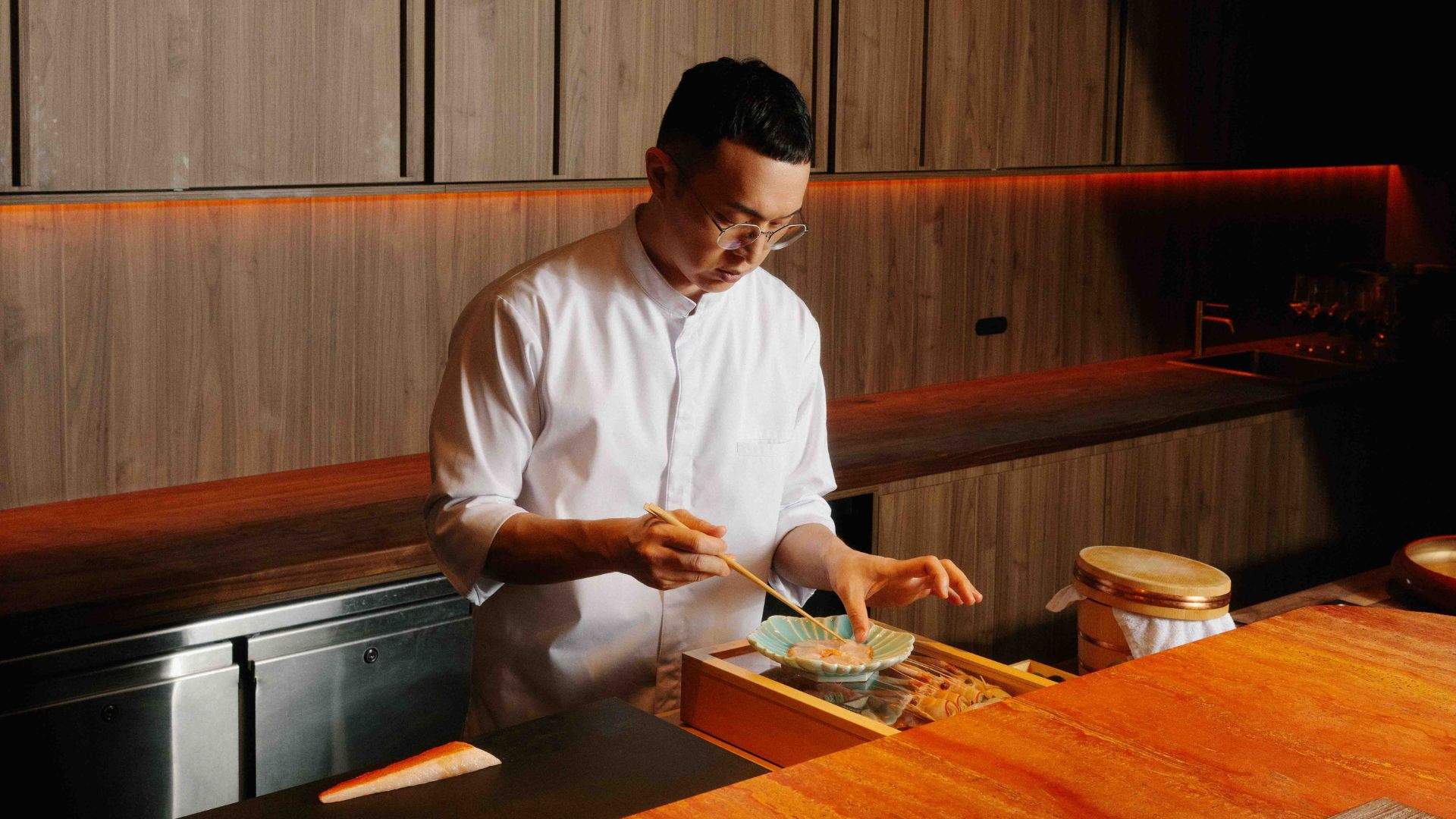 Celebrating the Relationship Between Chef and Diner with Alex Yu from Yugen, Melbourne's Newest Omakase Experience
"Omakase is more about the personal experience between guest and chef. Chefs always study their guests' eating habits — what does he like? What didn't she like? You remember next time and you change the menu for your guest."
Below Chapel Street in South Yarra, finger-on-the-pulse foodies take their seats at Yugen's tables. The fine-diner proudly brings a modern, global twist to traditional Japanese plates — nodding to Australia's multicultural landscape, the abundance of beautiful seasonal produce and executive chef Alex Yu's dedication to both his craft and the experience of those dining with him.
Joining a 100-plus seat a la carte space is an intimate chef's table that, each time a month's reservations are released, never fails to book out within minutes. At the helm of this incredibly popular dining experience? Yu.
"I keep the traditional very, very strict; something core from the fundamental aspects," Yu states. "Then I take it further." Here, in the staggering subterranean space, we're watching on as Yu prepares several dishes from the six-seat omakase counter's 25-strong set of courses.
There'll be imperador sashimi torched and topped with kombu, shiso and white soy. Paper-thin slices of A5 wagyu from Japan, joined by egg yolk and garlic chips. A selection of bluefin tuna sushi — to be precise, chu toro (a fatty cut from the belly of the fish) and o toro (the fattiest cut from the fish's underside). It's awe-inspiring: the space, the flavours, the produce, the masterful eyes and hands of Yu as he works.
Accompanying Yu's pretty plates is a Sakura Martini, the bespoke (and complimentary) cherry blossom-inspired cocktail that's greeting all diners at Yugen's omakase counter from Wednesday, March 1 until Sunday, April 2 — heralding the start of both their meal and Japan's sakura season. With a base of Haku Vodka — the spectacularly crafted Japanese spirit — the drink's acidity has been tailored to cut through the signature richness of Yu's dishes.
Together with Haku Vodka, we sat down at the table and left it up to our chef to lead us on a culinary tour — uncovering the magic that underpins the perpetually full restaurant's popularity. Topping it off? The accompanying Sakura Martini.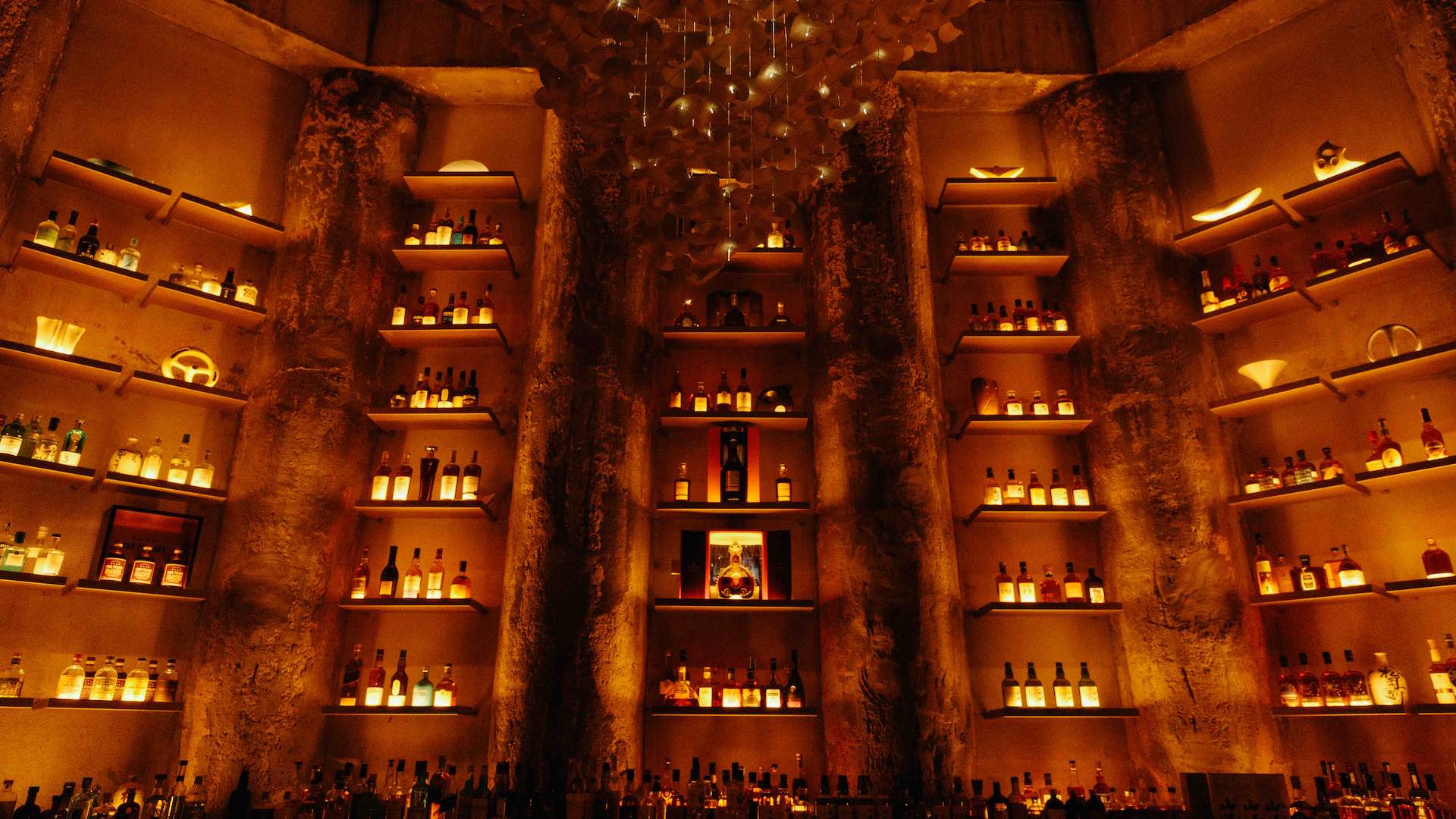 Dining at Yugen
Alex, you've headed up Yugen's kitchen since the venue opened in October last year, how have you found the top job so far?
"Since October, it's been very busy. We've [been trying] to figure out the specific direction we want to go in. Most restaurants, when they open, really focus on their concept — what their focus is. At this point and moving forward for Yugen, it's more experimental, riskier, the direction we might go. So using rare cuts, secondary cuts, more unknown ingredients — that'll be the next chapter for us. Before we were playing a little bit safer, but with a modern twist. Next chapter we want experimental, more educational."
How have diners responded to their experience at Yugen? This space is so impressive!
"Luckily, Melbourne needed more omakase, so I knew [there would be] high demand. Sydney went through the exact same — before they barely had four or five, then [omakase] went viral. Boom — now Sydney has so many. Melbourne can be like that as well. So I'm trying to just work on Yugen omakase really well. My omakase is more educational, hopefully using [ingredients diners have] never tried before, and engaging a lot with my guests."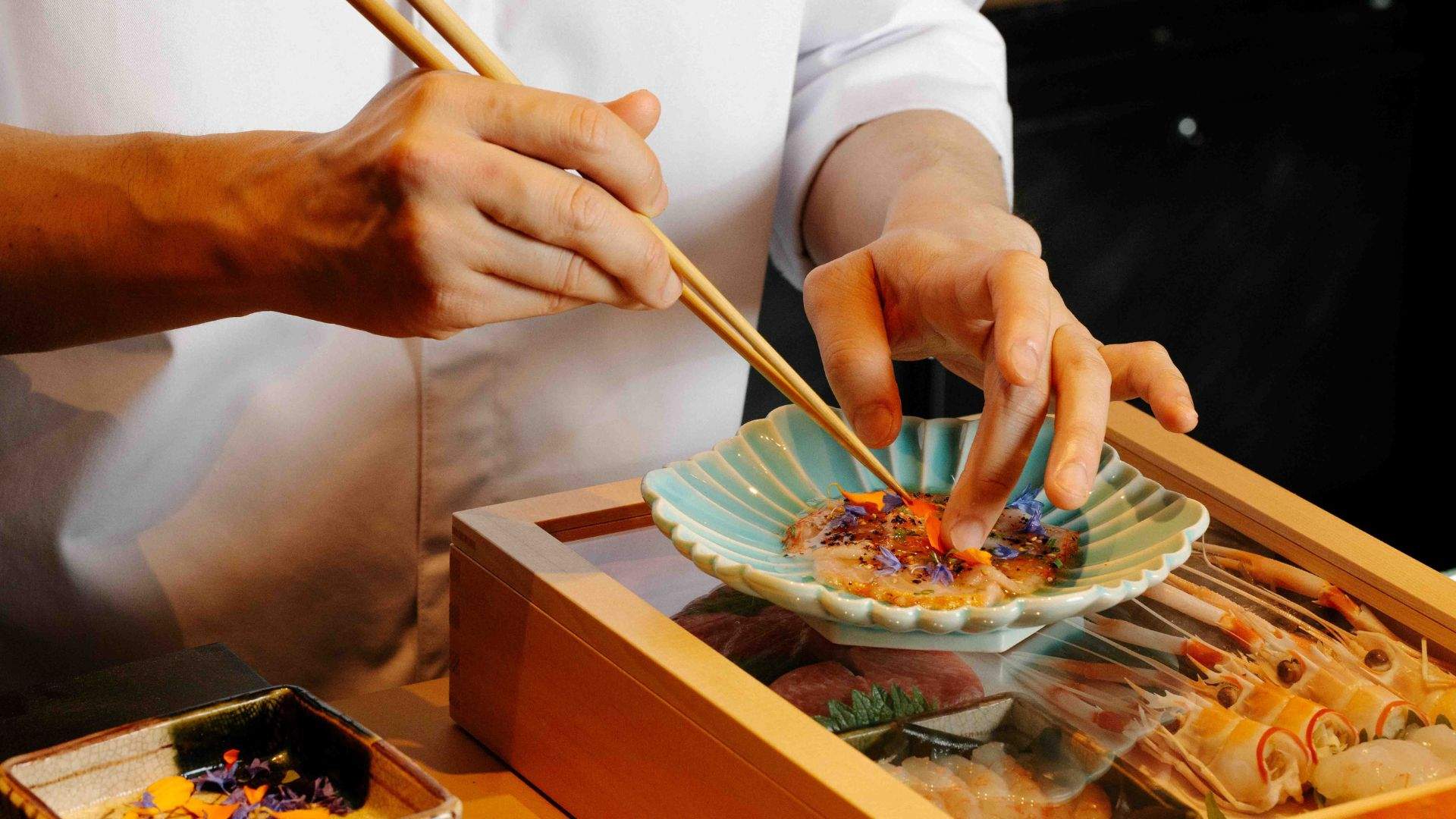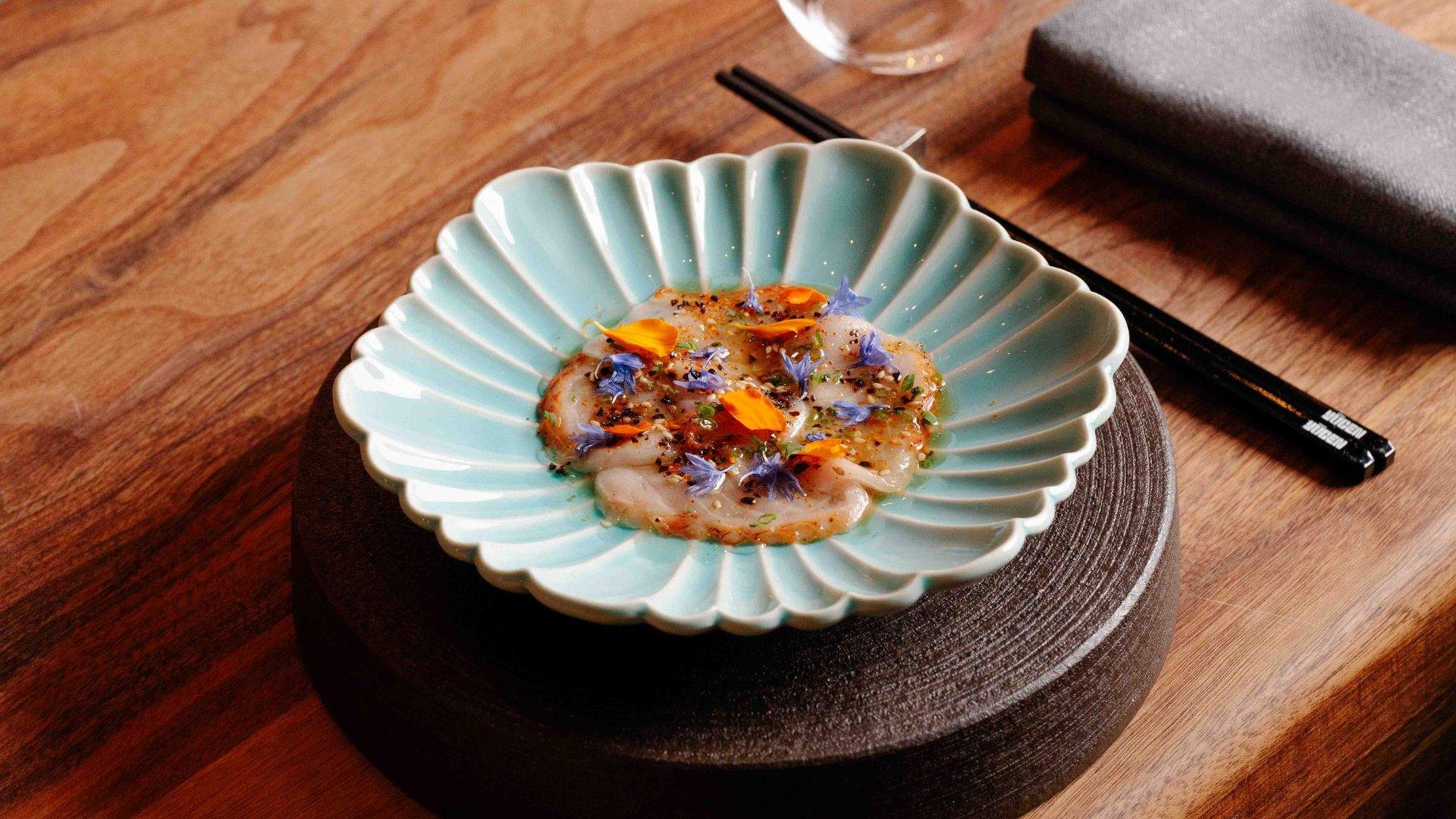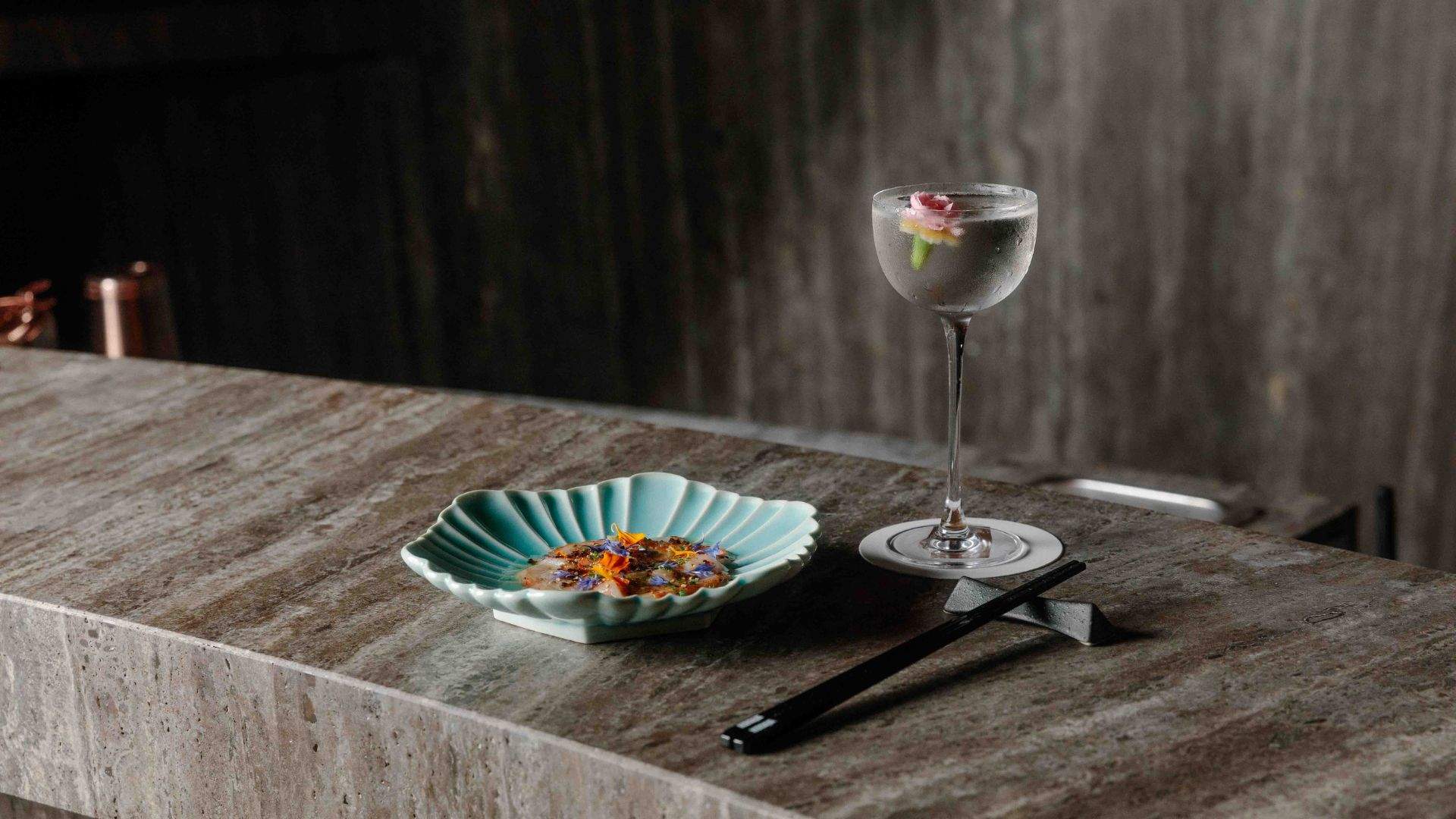 What can guests expect from their experience at Yugen?
"Something a bit different. We're located underground, and obviously our interior vibe is very different to other restaurants. We play with more fun, flavourful ingredients and taste profiles as well, but we focus on the guests to have a more fun time, more casual — be relaxed. In those vibes, people can expect something familiar but still creative. For example, my prawn toast; it's a very Yugen dish, where I cross cuisine to cuisine, and take a modern twist. Prawn toast is a very traditional Hong Kong dim sum dish; using Chinese products still gives the familiar, but by using Japanese chilli sauce it gives the plate a different direction, a different 'wow' for the guests. So they'll experience something more creative, flavourful, fun."
For the uninitiated, could you please explain what omakase is?
"[The word] omakase comes from sushi restaurants, for a regular guest sitting in front of a sushi chef. The chef gets to know the diner, and then [the diner will say] 'I'll leave it up to you'. The chef then decides everything. Once you sit down, you don't get the menu during the 24 to 25 to 26 courses. You get fully engaged with the chefs, you get to talk to these chefs, you get your food explained by the chefs: what cuts, where I get the rare cuts from, how I cut it, how I cook it. So it's more about the personal experience between guest and chef. Chefs always study their guests' eating habits — what does he like? What didn't she like? You remember next time and you change the menu for them."
That's so interesting — and beautiful.
"Basically, it's 'I'll leave it up to you — you decide everything'."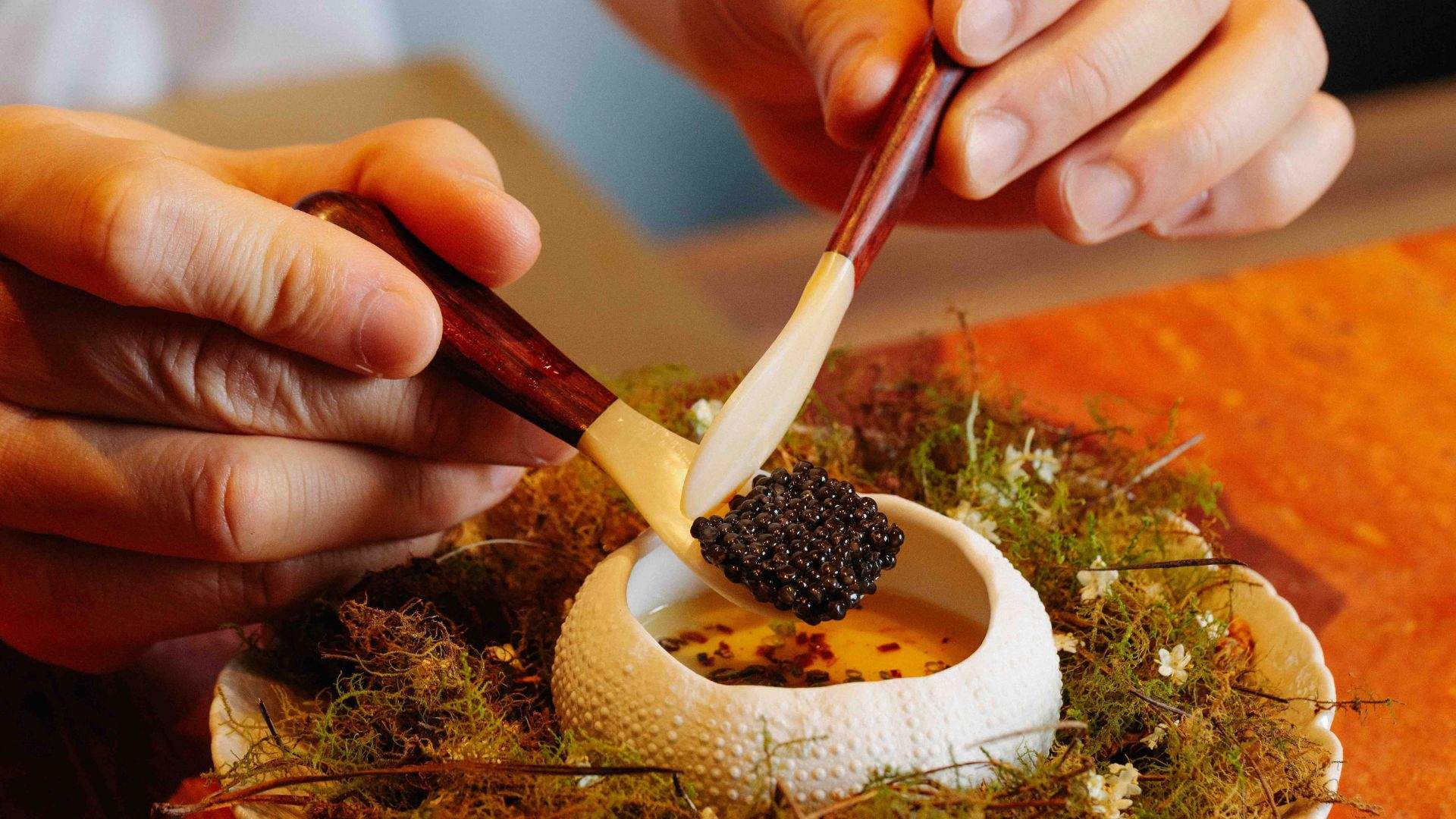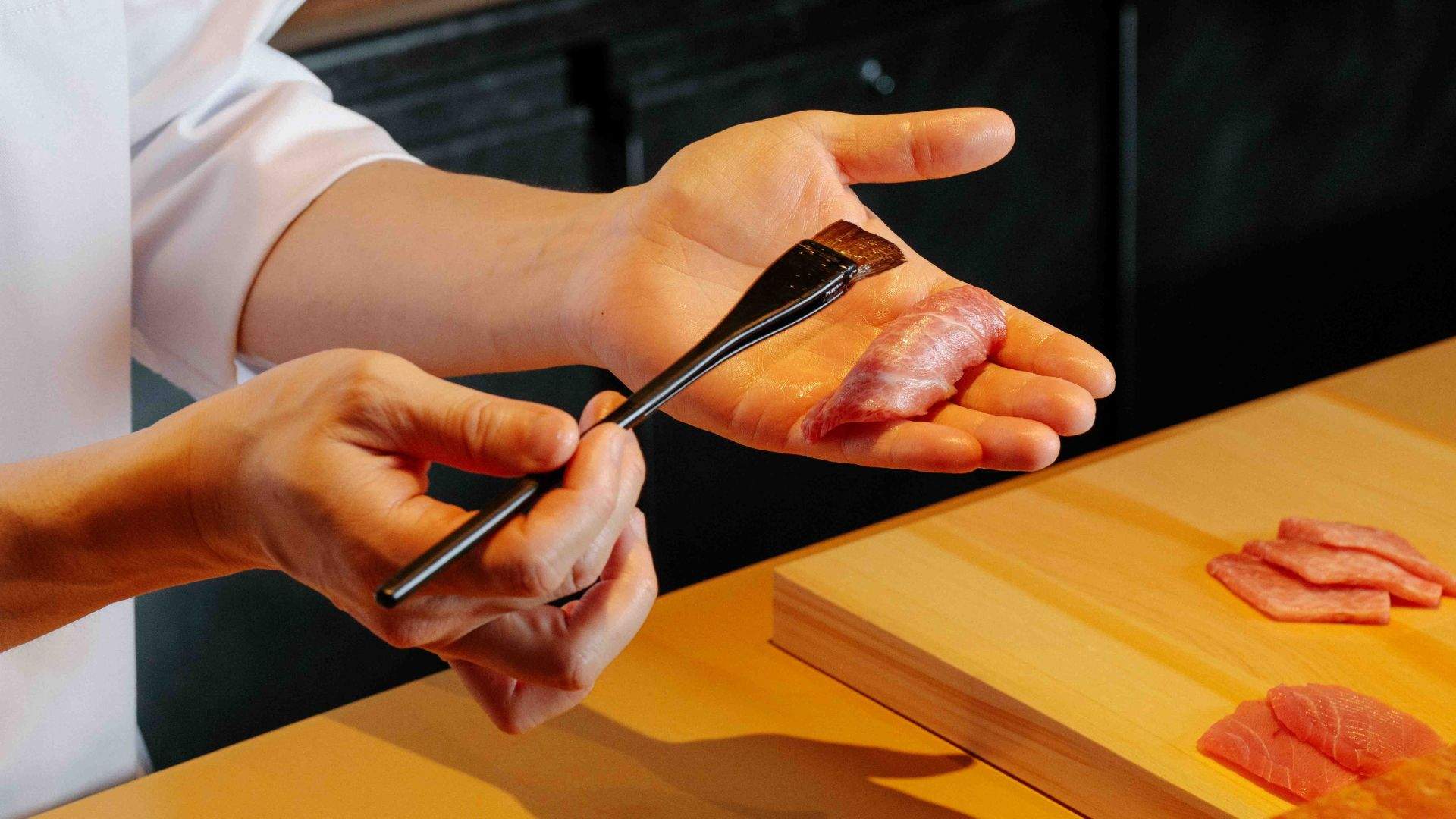 What motivates and inspires you when you're conceptualising and then executing Yugen's omakase experience?
"My motivation comes from our guests — if they recognise the hard work and effort that we're putting into every single dish. For example, I get very happy when my guest tell me 'Oh, your rice is very good. The texture's amazing.' Cos I focus on a lot of traditional fundamental stuff that all sushi chefs should be thinking about. Those compliments motivate me for next. Like, okay, so today I please them, next month I need to please them even better.
Inspirations I get from everywhere, and through talking to the guests. You talk to the guests a lot when they sit down for omakase. Where they've been — all the cities and different restaurants. And always they suggest to me, 'Oh, you should try this one, and you should try this'. And I try, then I make my own. Then, I remember the guest and I'll serve exactly what they're telling me — 'Try this one, this is like last time we talk, this is my version'."
Are you always open to your guests' feedback and desires?
"I'm always open, I'm a very good listener. Cos they wouldn't lie, they purely come from a good heart to make me do better. Nothing really offends me, so I take a lot of advice from my guests. Usually once they try omakase, probably those guests have been everywhere in Melbourne, so I like to talk through the guests: was it trendy? What were they serving? How did they serve in other restaurant?"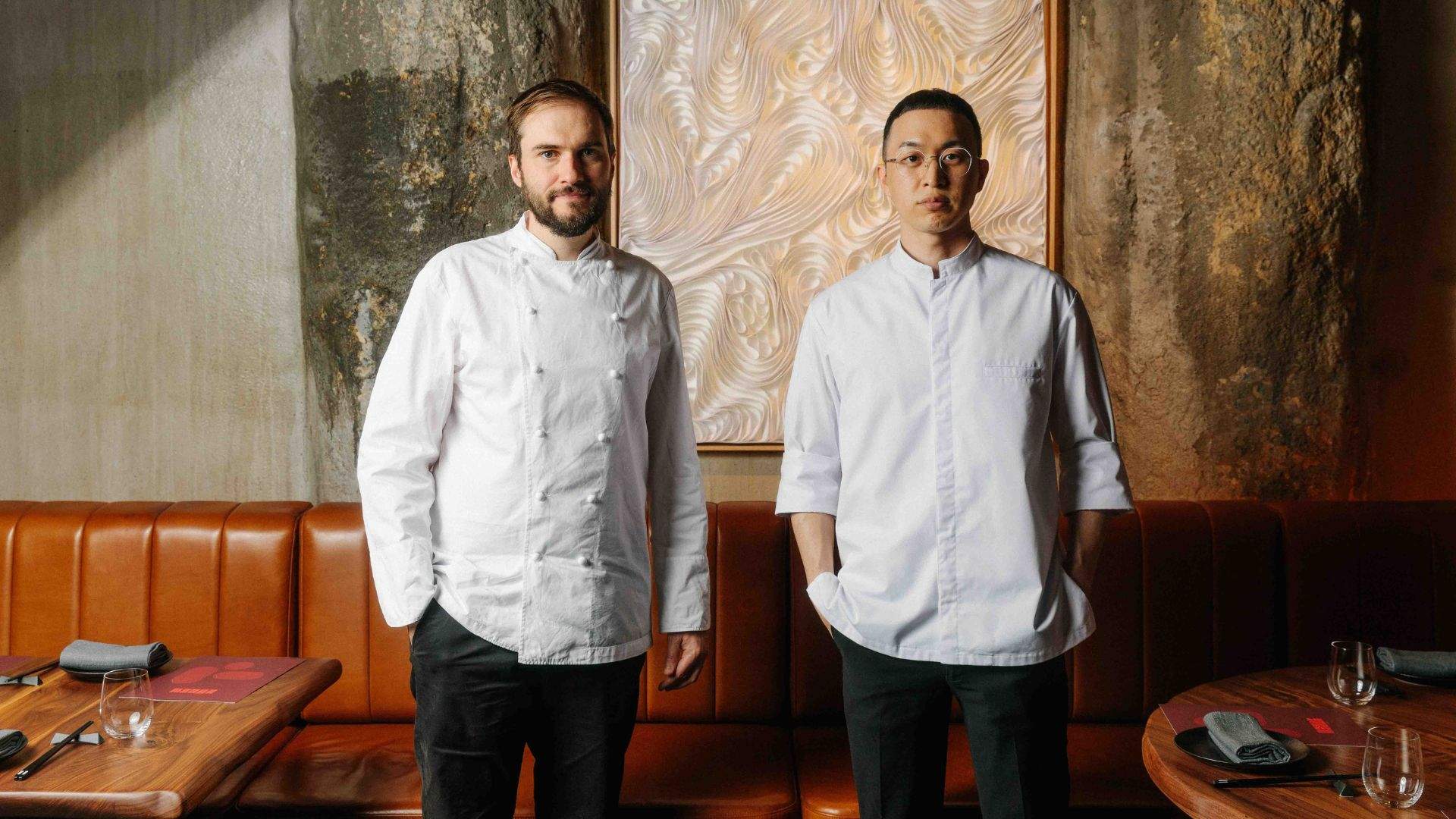 Teamwork, dreamwork
The omakase offering at Yugen is confined to six seats and is penned as a "modern take", how have you fused the traditional and innovative in your omakase experience?
"Keeping it traditional is very, very important; especially to me but also to all sushi chefs. So for example: rice. Sushi is 70% rice and 30% [fresh] ingredients. I know it's hard to imagine like that, but rice is so core and basic, something you don't mess with. Once you have confidence in your traditional technique, then take it a step further to get a modern twist. For example, in my chawanmushi I use a brown butter — something the Japanese wouldn't put in their chawanmushi. That's a very uncommon combination. I keep the traditional very, very strict; something core from the fundamental aspects. Then I take it further. We are in Australia — a multi-diverse culture — so I take from cuisine to cuisine. Western, Asian, bring all the ingredients together. We keep trying new things: new ingredients, new flavours, modern techniques."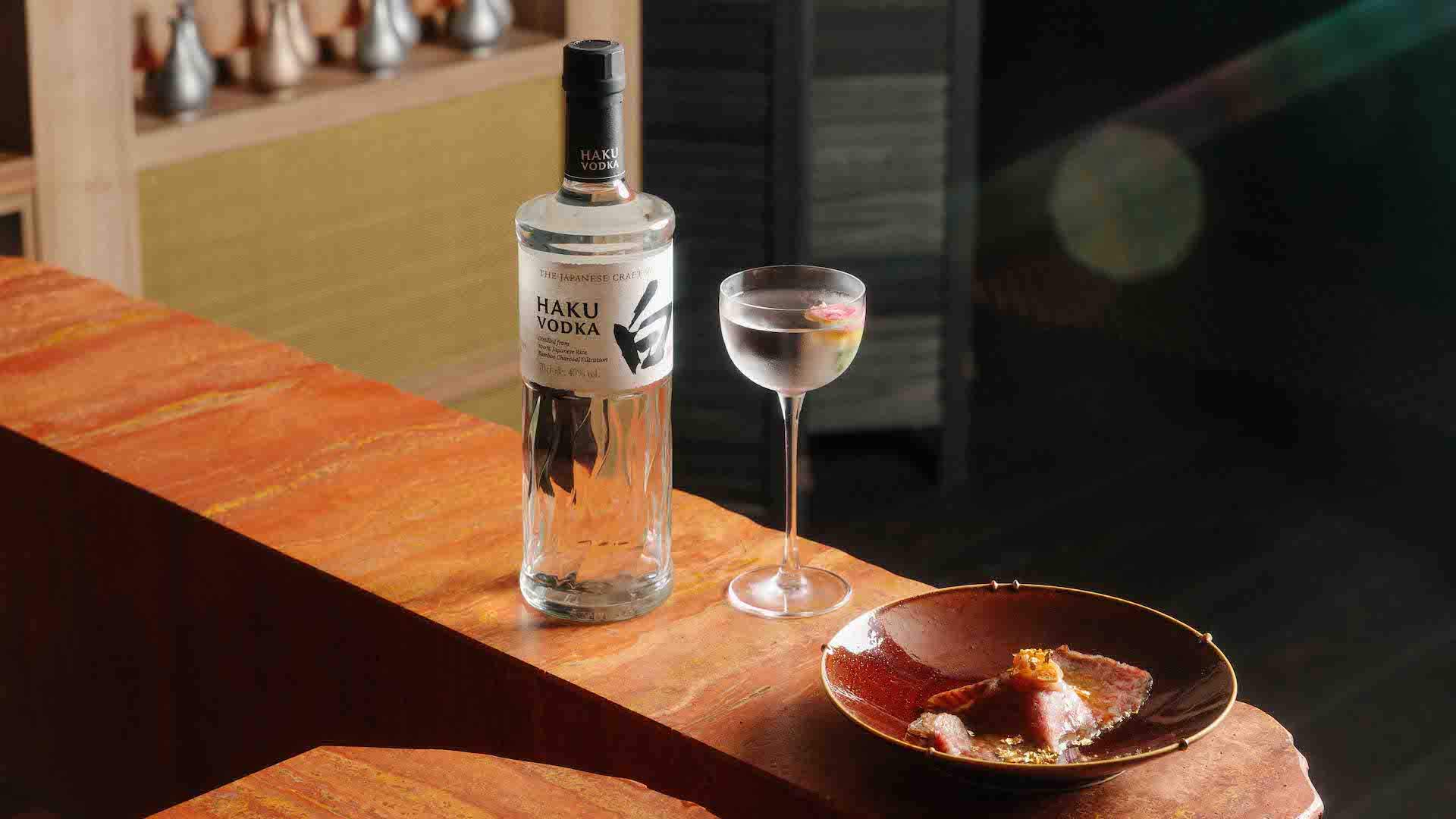 Could you talk me through the development of the imperador sashimi dish?
"First, we get the fresh fish and do the ageing process. Like how you age beef — we age to develop the flavour: more mature, more deeper, bring out more umami sweetness. The imperador we age for seven days. We clean it, vacuum it, chuck it in ice for seven days, then we take it out and develop the dish. You already have a flavour after seven days, and then I add different components like sweet, sour, savoury."
Today, you're crafting a Japanese wagyu dish to follow a sashimi and kombu number, and then a selection of sushi — but usually, your omakase menu spans many more courses. What's your process when you're creating a dining experience of that length?
"I like to play with my taste profile medium to high. For example, when you go to a degustation menu, they develop from light to medium to heavy and rich. But I like to play with more kicks, more umami, so I play with richer ingredients. I like to play with the bellies, I like to play with the fattier fish. Fattier meat. That's why we serve a lot of A5 and brown butter. Imperador once you age it, it gets fattier as well. Usually omakase starts very light, and goes to richer, but I start from a medium point and go to high and rich."
You state Yugen's omakase aims to satisfy the "senses" of your guests — beyond taste, how do you make this happen?
"As they're [eating], I will automatically study them. Try to catch their eating habits, or if they liked it. Are they left handed or right handed? Even that changes everything. How I serve the dish is different, with the sushi facing a certain direction — so picking it up is a more natural movement for them.
During the talk I figure out what their preference is — do you like the fattier part or the meatier part or the leaner part? I separate them. I try to meet their needs and wants. For example traditionally, the amount of rice served to ladies and gentlemen is slightly different. Cos it's quite a heavy meal — 25 courses — I tend to serve slightly less rice to some people so they evenly feel full and everyone can finish the meal together."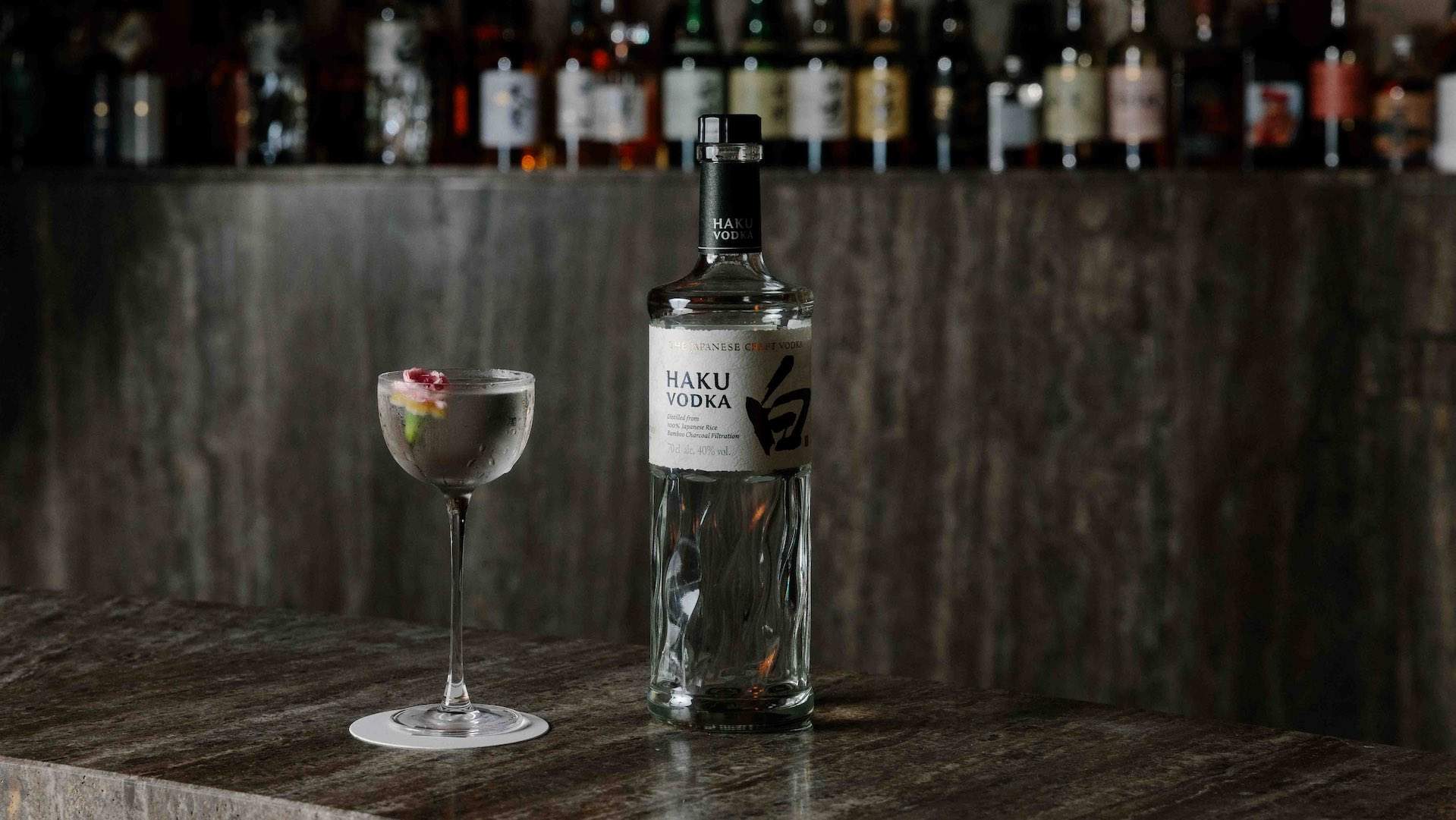 Yugen's Sakura Martini
Throughout March, once omakase guests are seated, a crystal-clear flower-topped short pour will arrive in a chilled Nick & Nora — working to showcase the deliciously mellow Haku Vodka and elevate the incoming courses.
"As I mentioned, my taste profile goes from medium to richer," Yu shares. "Our Sakura Martini has a strong sharp point and acidity to it, so it will cut down a lot of the fattiness and richness, and balance [our guests' palates] out for the next dish."
Ingredients
45ml Haku Vodka
22.5ml Mancino Sakura Vermouth
22.5ml Dolin Dry Vermouth
Dash of orange bitters
Ice
Edible flower or lemon peel to serve
Method
Add ice, vodka, sakura vermouth, dry vermouth and orange bitters to a mixing glass, then stir down.
Pour into a chilled Nick & Nora glass, top with garnish and serve.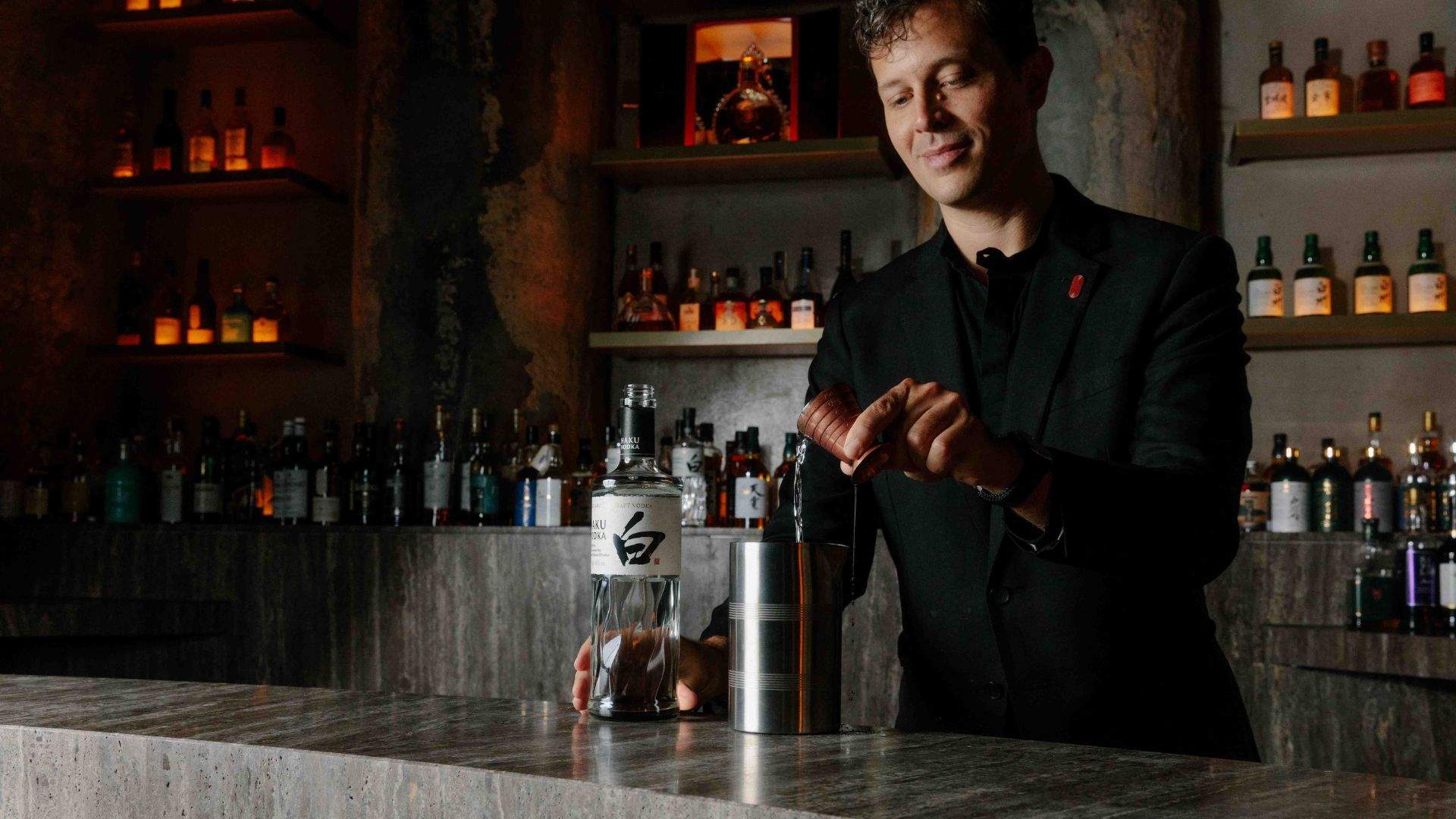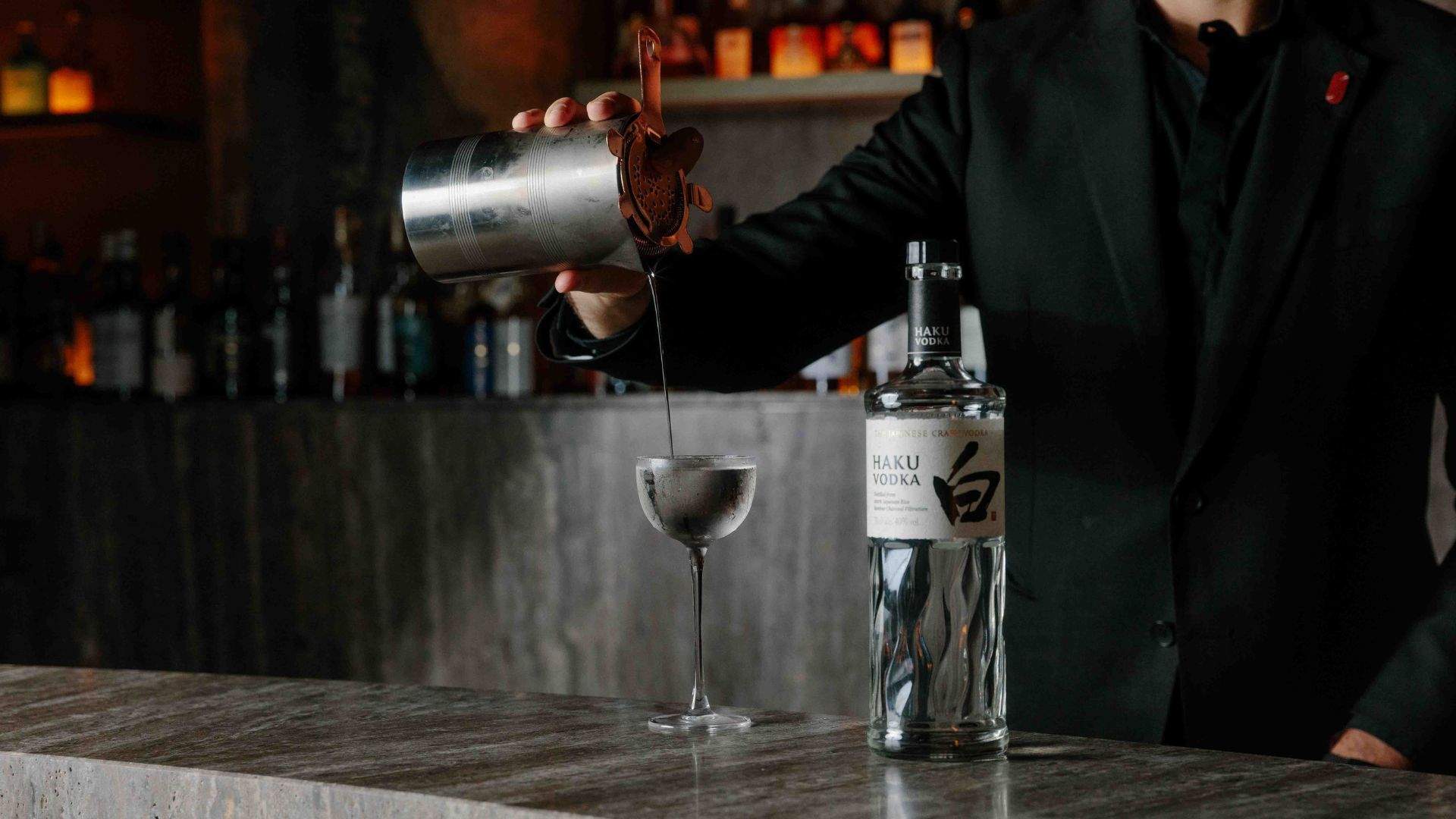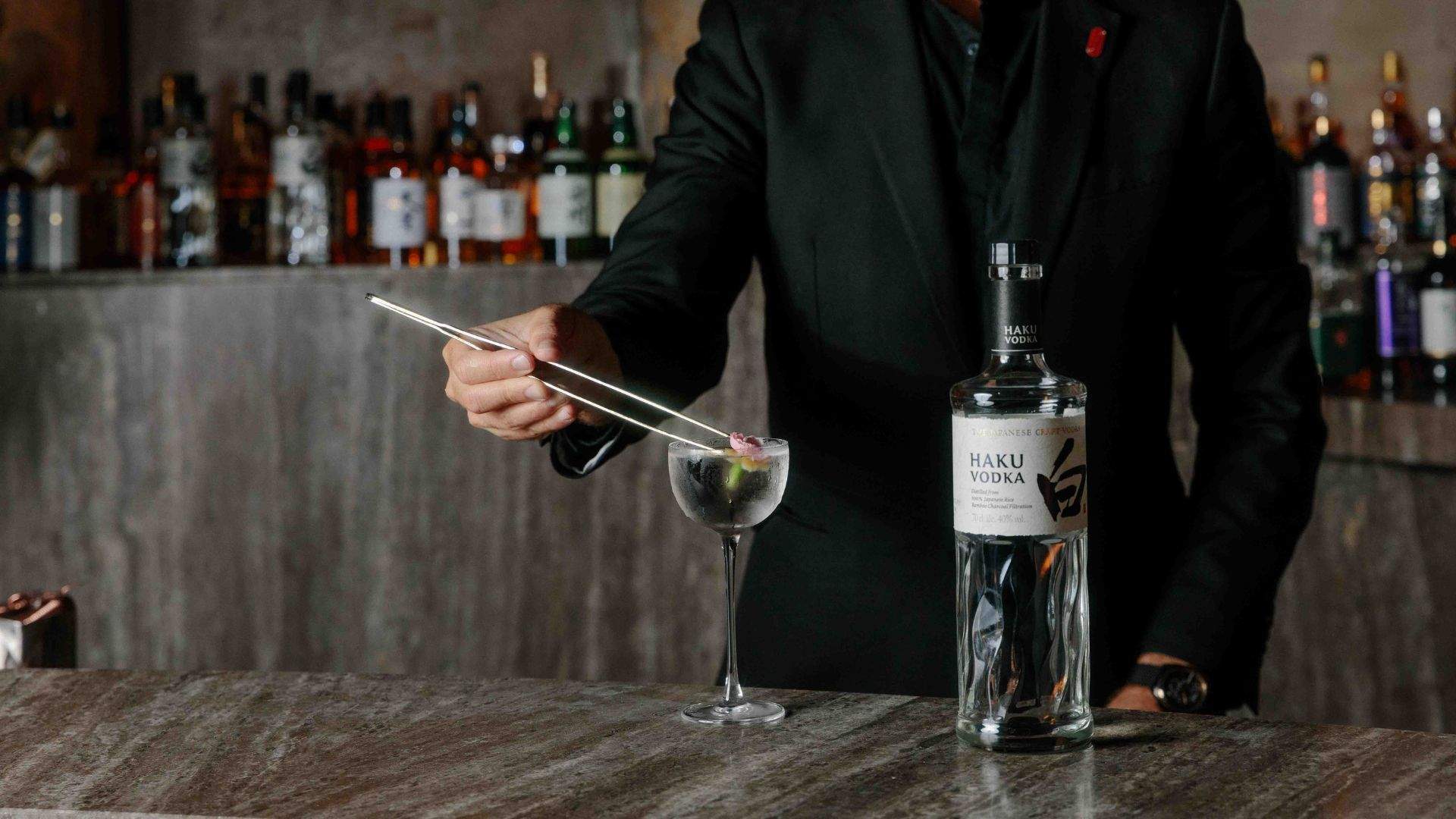 A permanent fixture on Yugen's drinks list, the floral cocktail is more than just a delicious sip. When served in autumn, it heralds the northern hemisphere's springtime, deepening the connection between the Melbourne restaurant and Japan even further. Representing the season's trademark feelings of renewal, growth and restored balance, the elegance of the Sakura Martini is the perfect welcome.
Diners at Yugen's omakase counter from Wednesday, March 1 till Sunday, April 2 will enjoy the floral Sakura Martini — crafted from a serve of the premium Haku Vodka — on the house as they begin their meal. To discover more about Yugen, head to the website.
Haku Vodka's signature serve is the Haku Martini, a drink that showcases the craftsmanship, nuanced flavour and exceptional quality of the premium Japanese liquid. To learn more, head to the website.
Images: Julia Sansone.
Concrete Playground Trips
Book unique getaways and adventures dreamed up by our editors