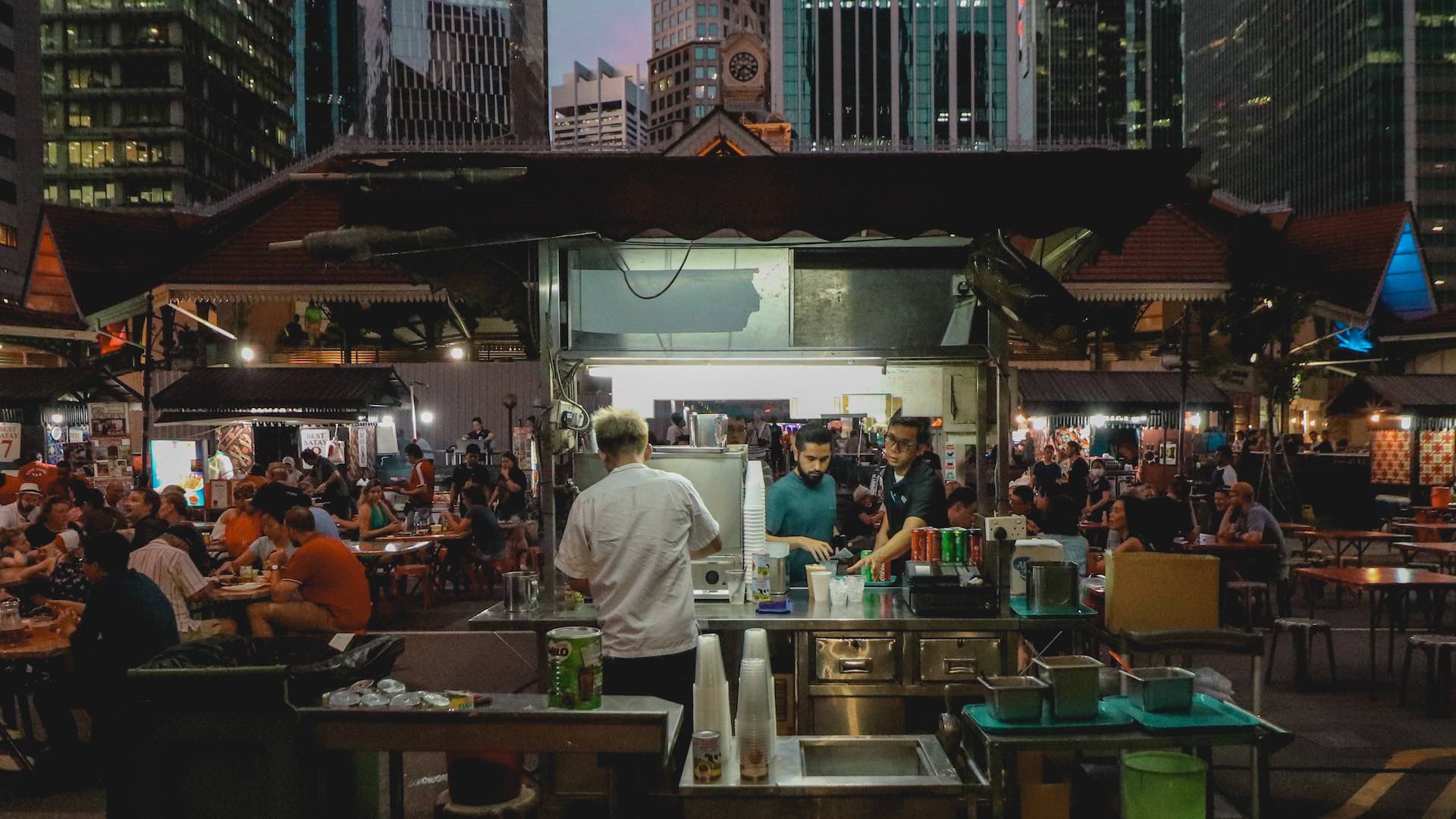 From Hawker Centres to Michelin-Starred Restaurants: Here's Your Ultimate Singapore Food (And Drinks) Guide
If you're a true blue foodie, you should seriously consider getting over to Singapore.
Singapore, through the eyes of an outsider, is commonly known for its award-winning airport and being home to the world's largest infinity pool. But if you aren't already aware, the Lion City boasts one of the best food and drink scenes, not only in Asia but around the world.
From its renowned hawker centres and local neighbourhood spots to its Michelin-starred restaurants and innovative bars, Singapore is the go-to hub for every foodie out there.
With that being said, we know it can be a challenge to narrow down where to eat and drink while you're on vacation — which is why we've teamed up with the Singapore Tourism Board to gather all the best restaurants and watering holes in the city.
Already sold? Jump onto one of our bespoke tours to Singapore, hosted by the one-and-only Chef Nelly Robinson from NEL. Across four days, you'll get to see — and, more importantly, taste — the city's best food, from the bucket list stops to the hidden gems. Head to Concrete Playground Trips for more info.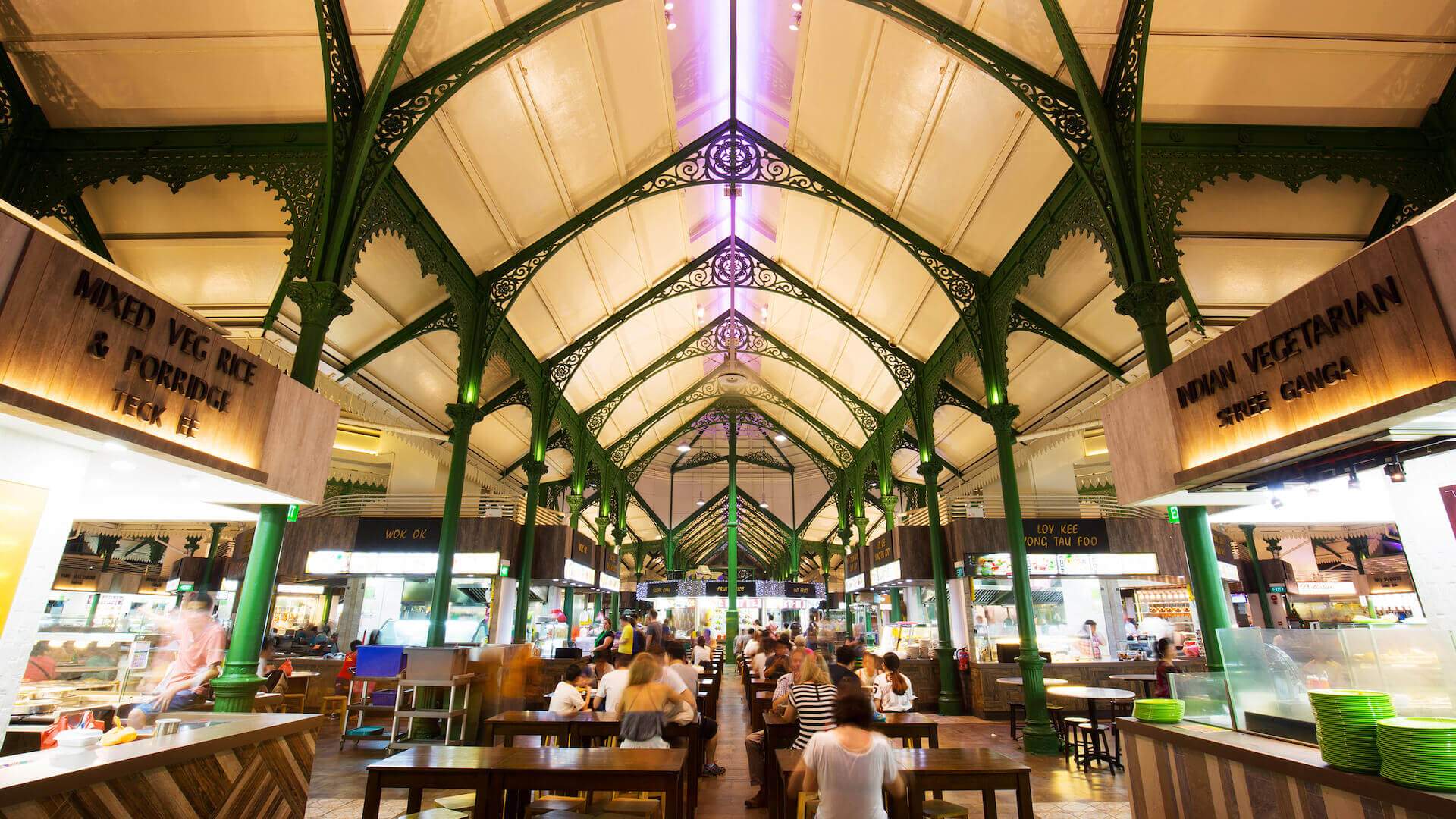 Hawker Centres
Hawker culture in Singapore has been inscribed on the UNESCO Representative List of Intangible Cultural Heritage of Humanity. For those coming across this term for the first time, hawker centres are essentially food centres that house different stalls dishing up savoury and sweet delights. The ambience is also a one-of-a-kind experience in which locals and tourists come together under one huge openair space to enjoy the tastes of Singapore.
If you're around Chinatown, make a quick pit stop at the Chinatown Complex Market and Food Centre on 335 Smith Street. It's known as the largest hawker centre in Singapore with over 260 stalls, including the world's first hawker stall to be awarded a Michelin star, Liao Fan Hawker Chan. Be sure to try the soy sauce chicken rice.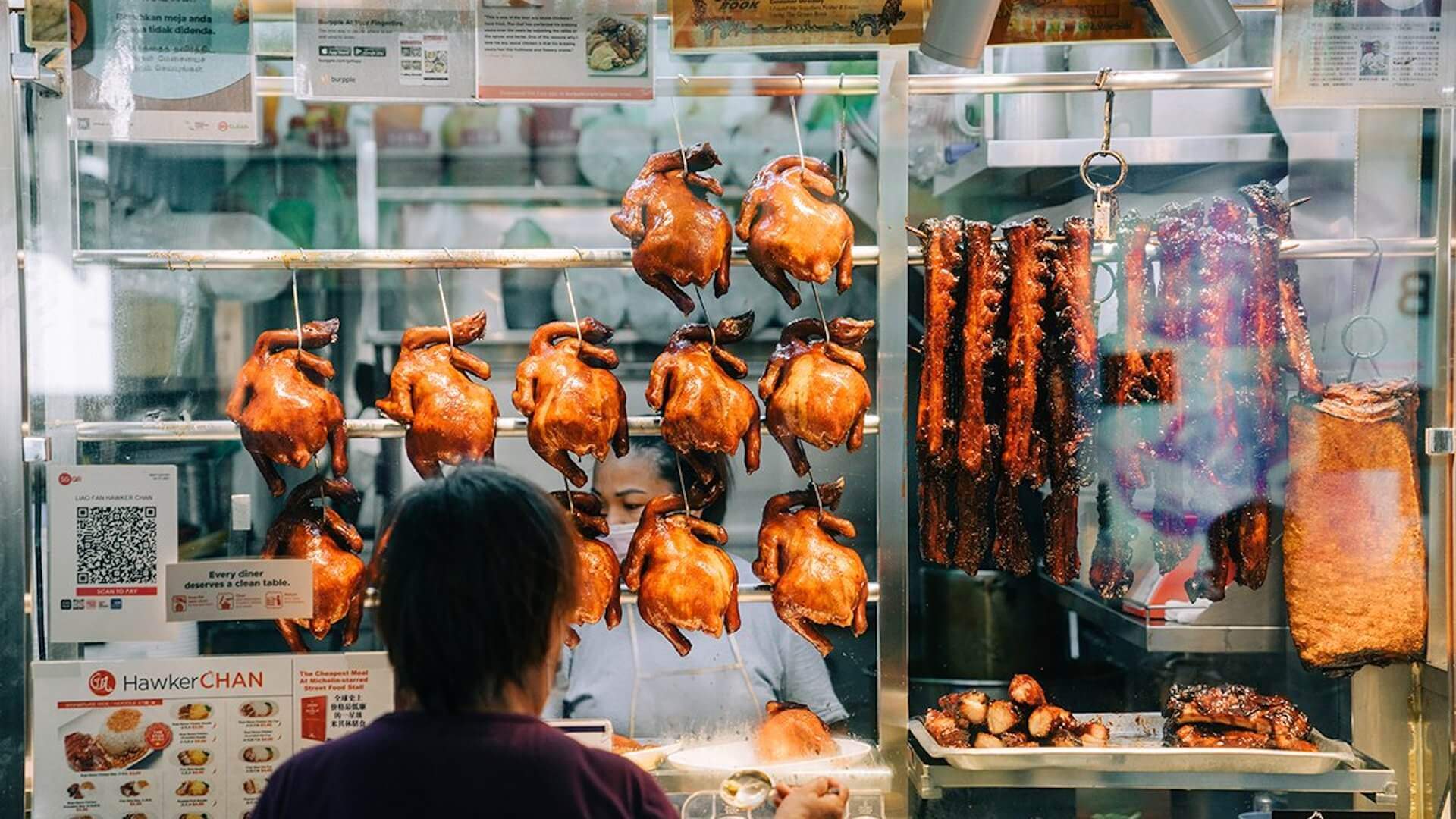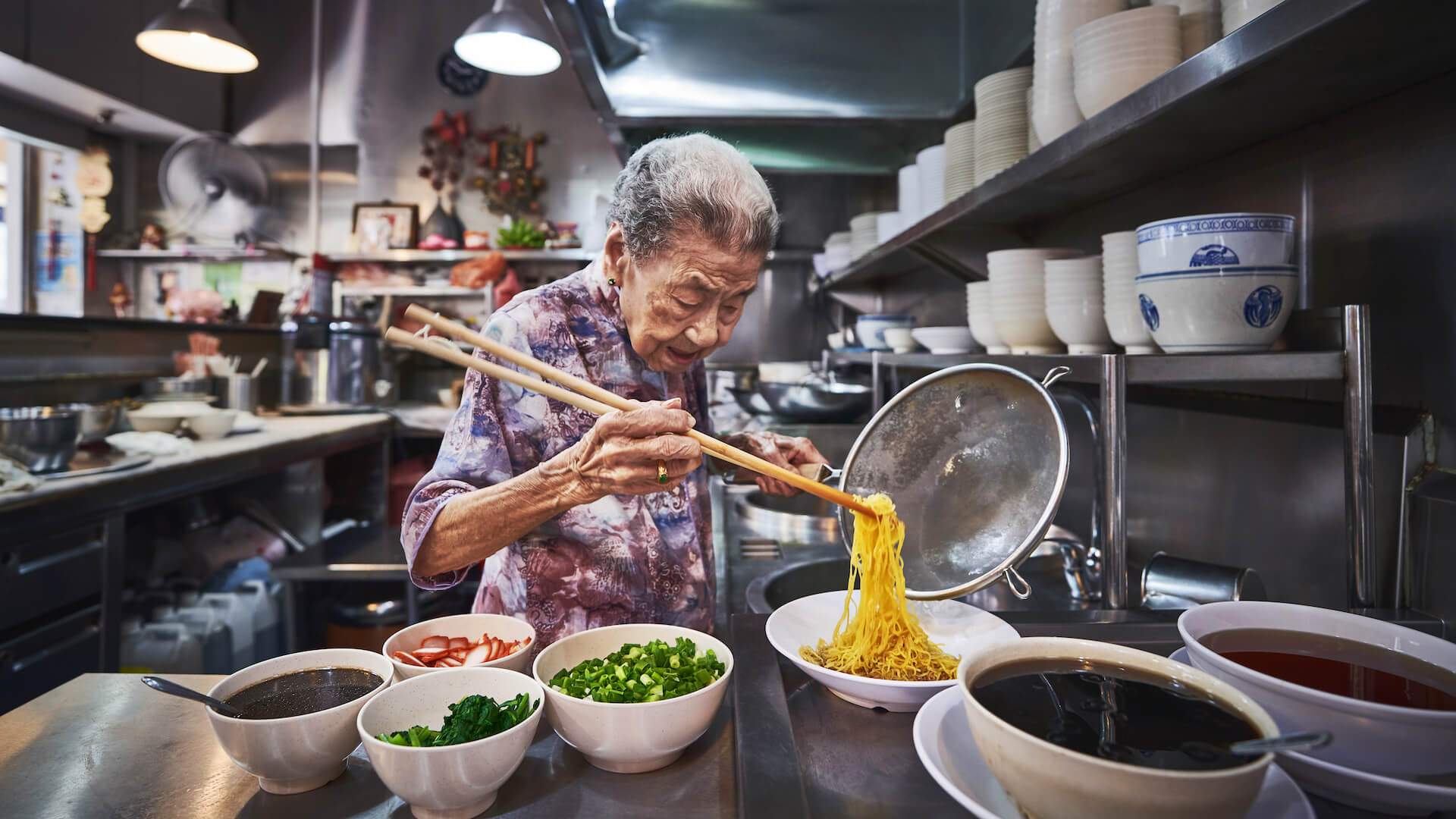 Just walking distance from Chinatown Complex, Maxwell Food Centre is another great spot to get your Hainanese chicken rice fix from Tian Tian or Ah-Tai.
All the way on the east side at the Old Airport Road Food Centre, you can find Famous Old Airport Road Oyster Omelette. The eponymous dish is packed with incredible flavour and features a good balance of texture.
Over at the heart of Little India, Tekka Centre spotlights Muslim-owned or halal-certified stalls. The roti prata from Prata Saga Sambal Berlada comes with a kick thanks to a serving of sambal — an Indonesian chilli sauce or paste — on top. Briyani is also a must, so don't forget to drop by Allauddin's Briyani and Yakader Muslim Food.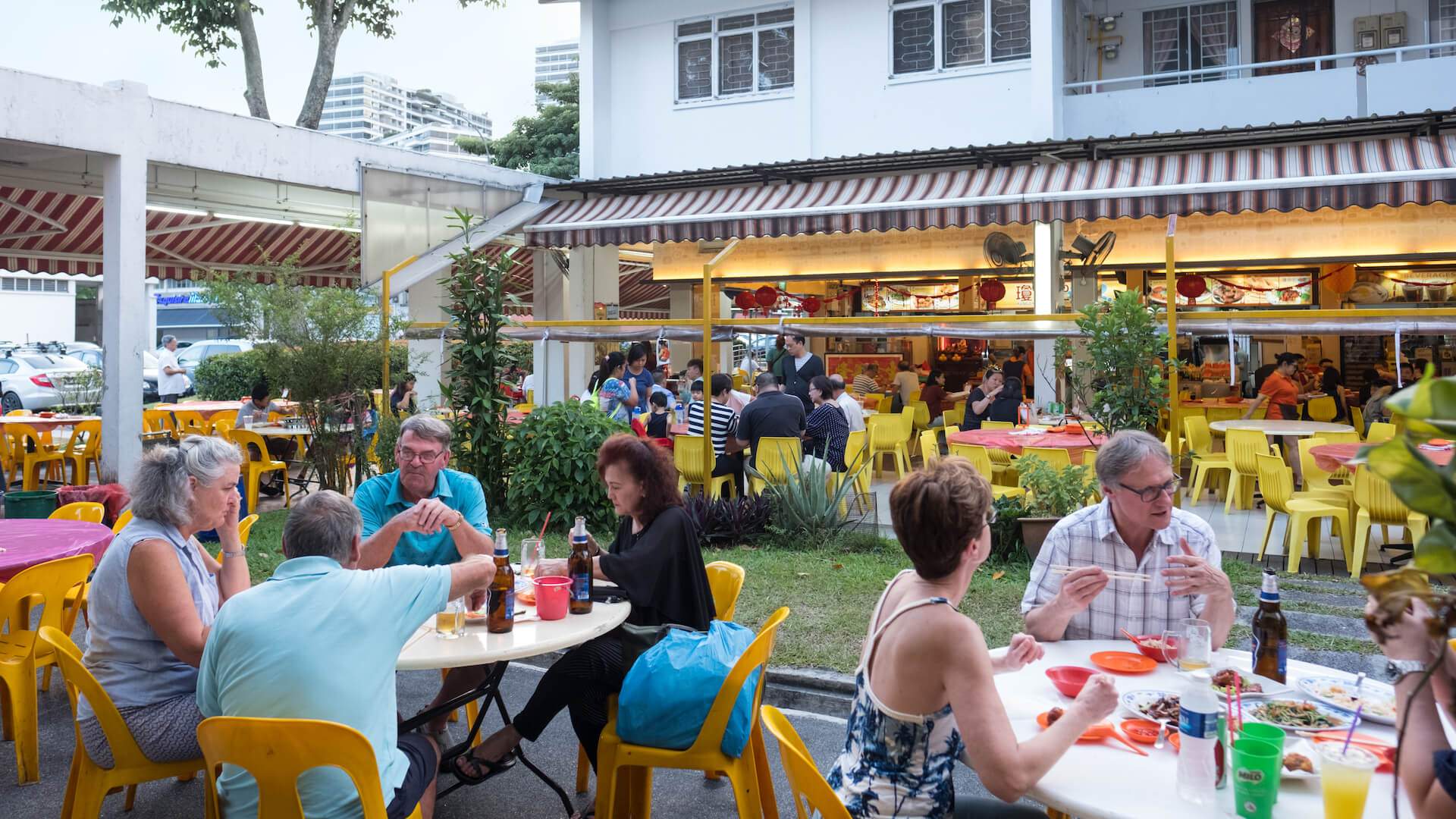 Local Neighbourhood Eateries
There's nothing better than getting to know a city or town than dining where all the locals eat. Start your day with breakfast from Chin Mee Chin where a selection of pastries awaits you. Opt for the gula melaka coffee chiffon cake, kaya swiss roll or kaya custard puff to satisfy your sweet tooth. Or go full traditional and get the kaya (coconut jam) toast with soft boiled eggs and a local 'kopi' (coffee).
Keng Eng Kee is a popular zi char restaurant — meaning "cook and fry" in Singapore's Hokkien dialect. It offers mouth-watering dishes like fried salted egg crab, coffee pork ribs and clay pot duck with sea cucumber.
Hjh Maimunah Restaurant & Catering serves up Michelin recommended Nasi Padang (rice with dishes). The juicy Sundanese grilled chicken, Tahu Telur (bean curd omelette with spicy sauce) and barbequed fish are highly recommended.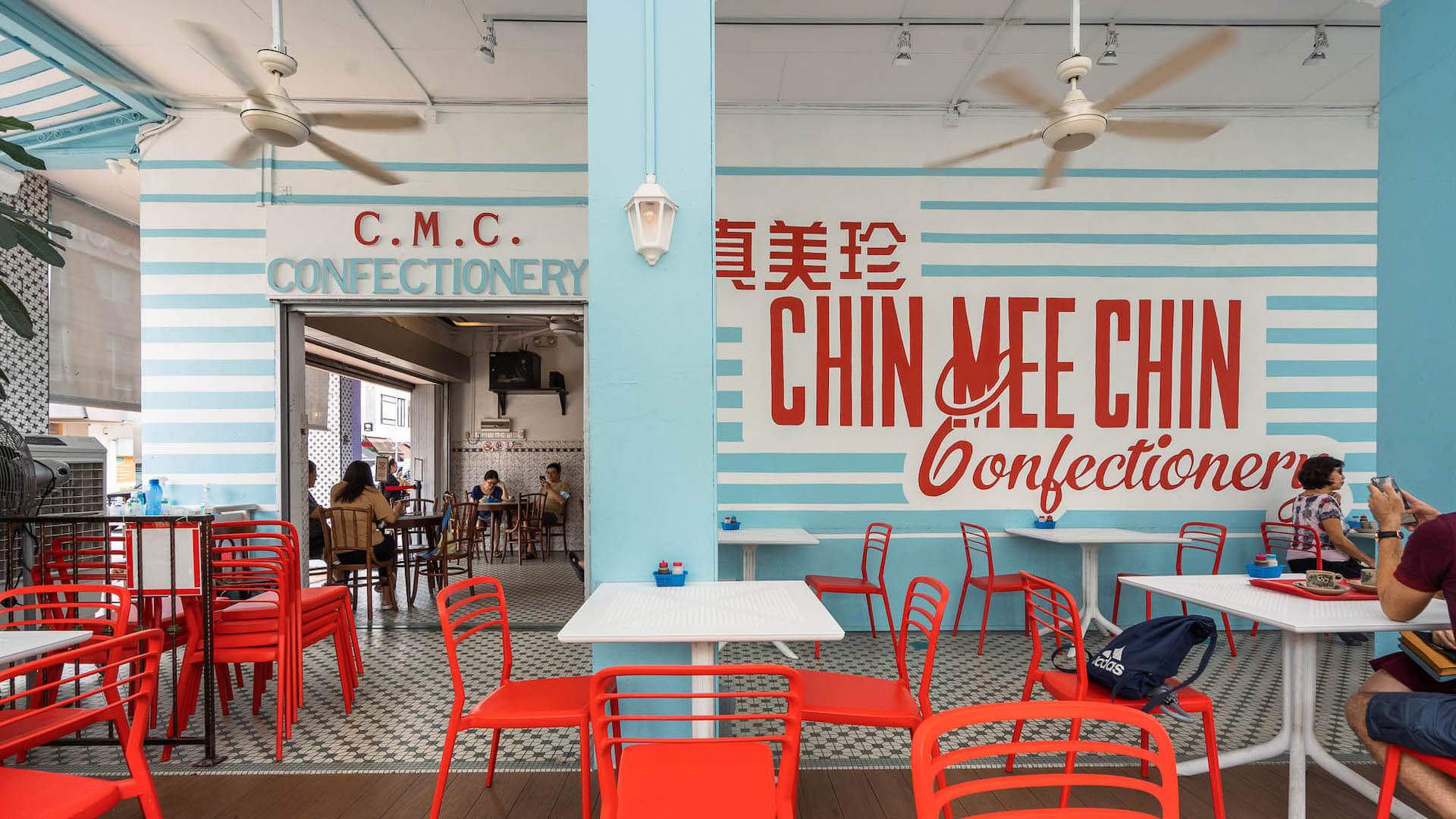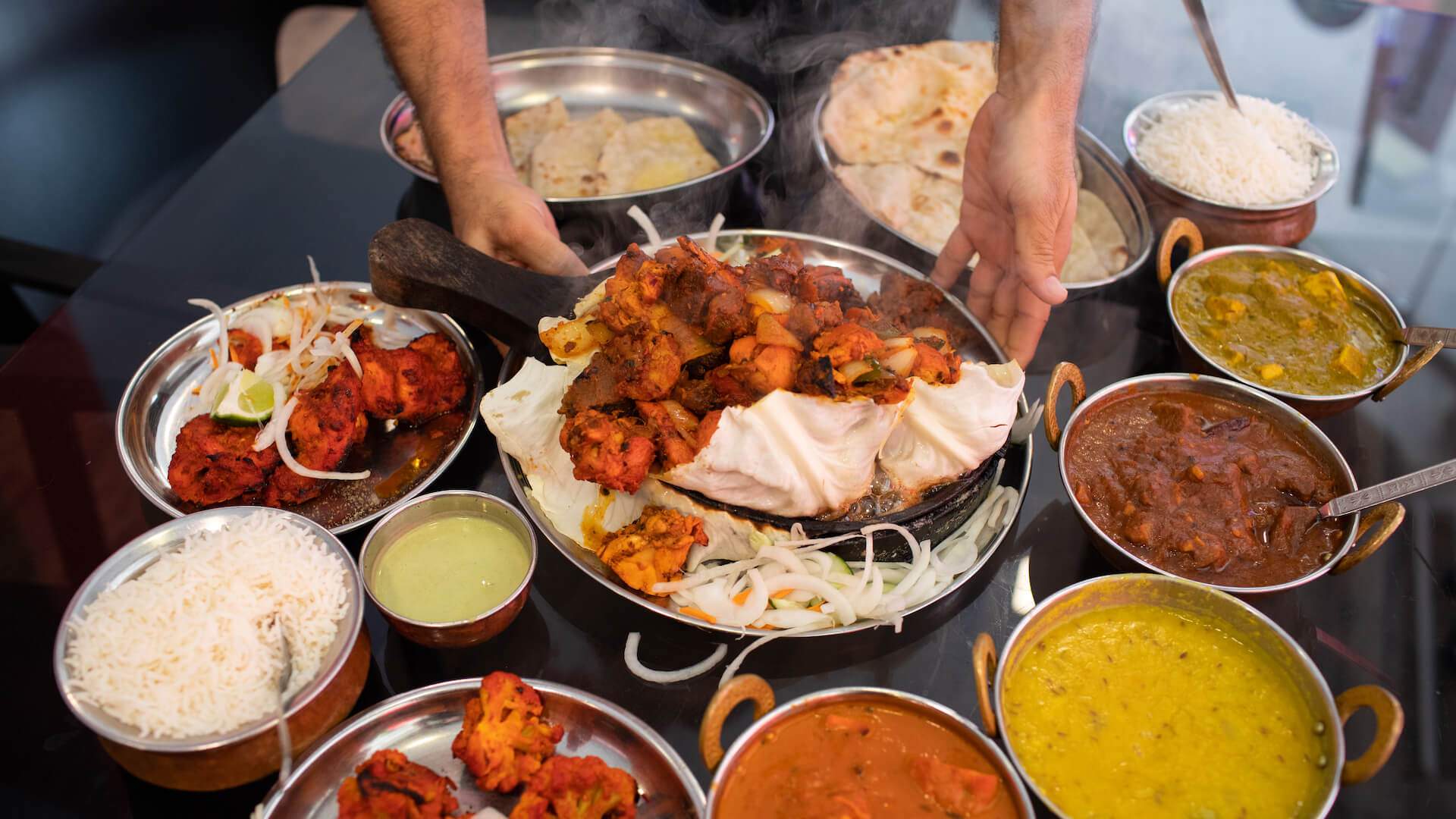 For authentic North and South Indian food, head to Gayatri Restaurant on Race Course Road. From briyanis and curries to dosas and naans, your taste buds will certainly experience all sorts of spices and flavours you've never come across before.
For traditional dessert, head to Jin Jin Hot / Cold Dessert. Perfect for cooling off, opt for the ice kachang which is the equivalent of shaved ice but with red beans, sweet corn, grass jelly, and attap chee (a fruit found in a nipa palm), doused in sweet syrups.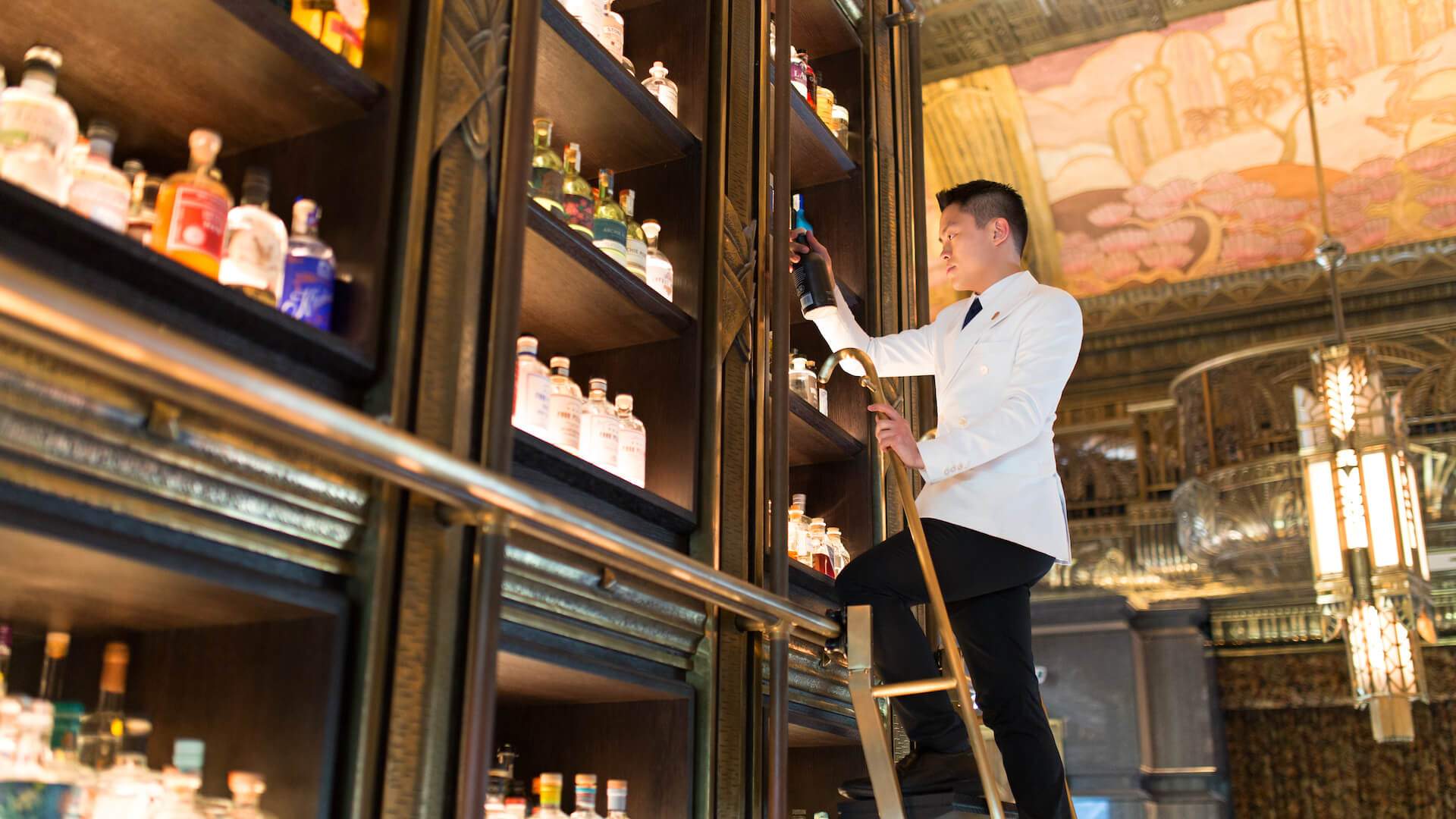 Watering Holes
Now here's the fun part: drinks. Singapore's drinking scene is buzzing with innovative bars that never disappoint. Sago House, which earned spot number 31 on Asia's 50 Best Bars in 2022, boasts a six-cocktail menu that changes weekly. Guests can expect a cool, laidback vibe at this bar.
For bigger groups, Atlas Bar offers sophisticated cocktails and a superb collection of gin, spirits and champagnes sourced from across the globe. If you're around in the daytime, we highly recommend trying the opulent afternoon tea experience, which comes with a huge selection of cakes, savoury pastries and fine teas.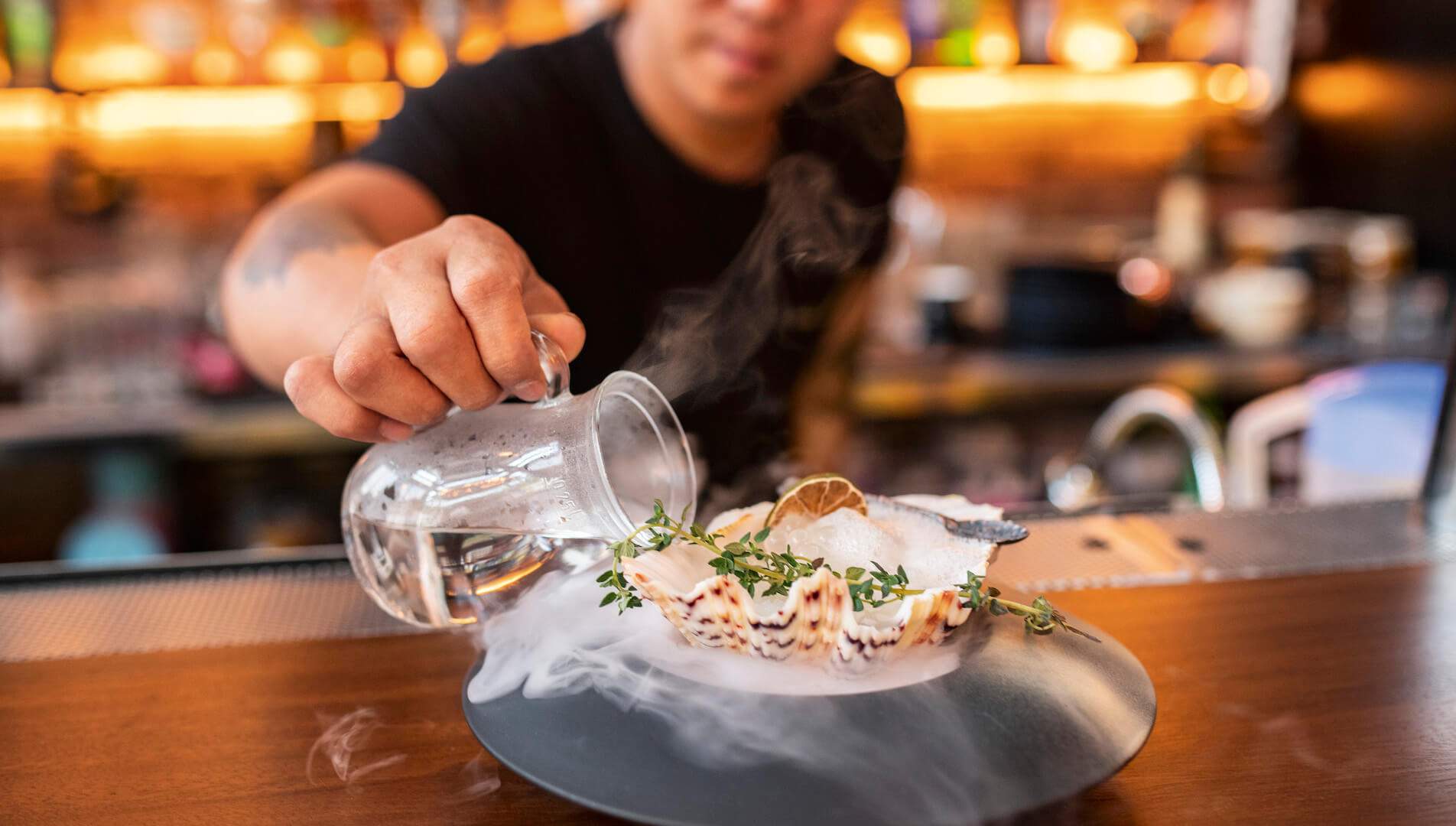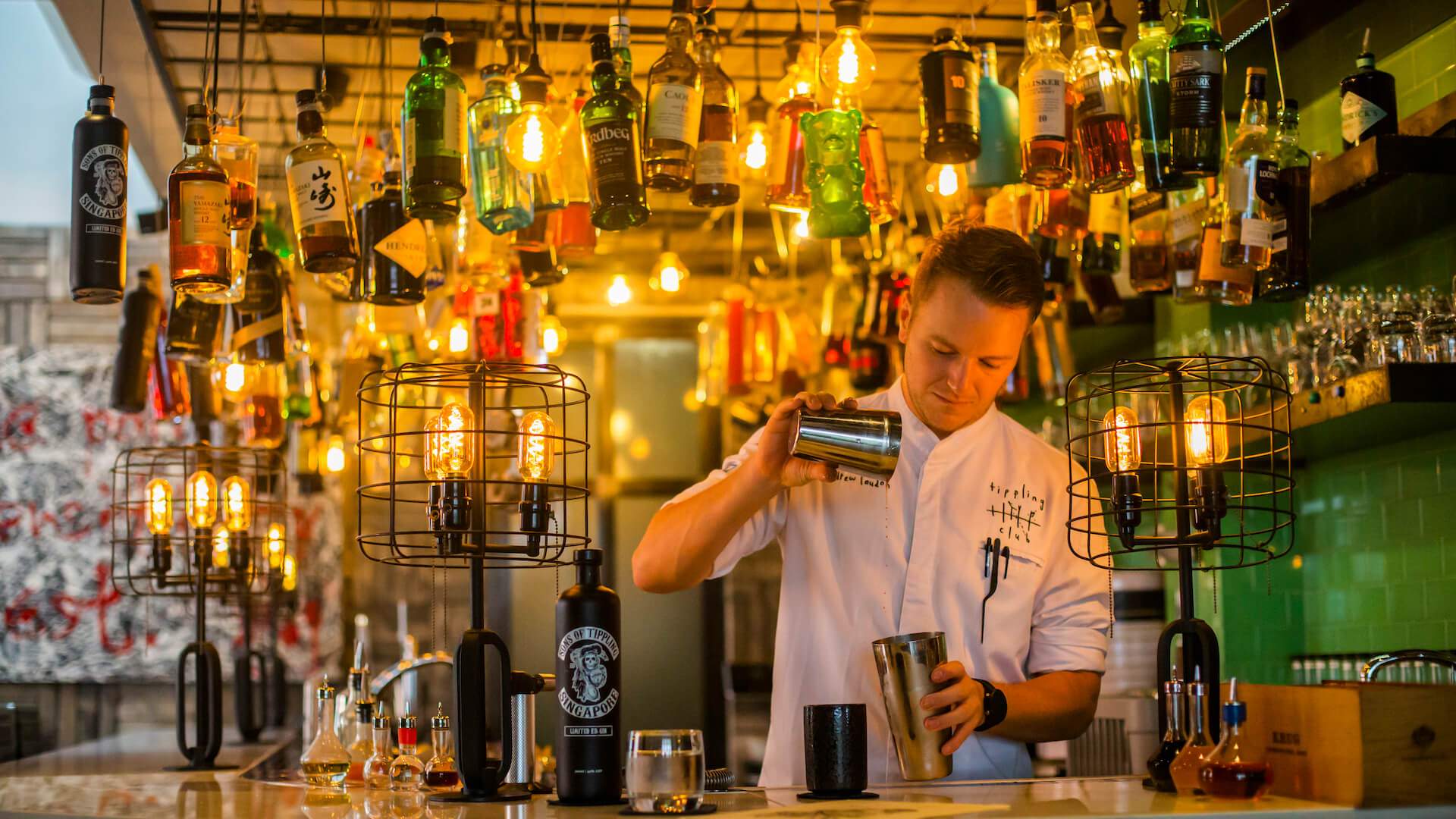 Hopscotch is another great pick for all things Singapore-inspired. Expect a show and a unique local story with each and every drink — smoke machines, flames and dry ice all playing a part in the experience.
More theatrics can also be found at Tippling Club, where the whole team pushes the extremes of ingredients and textures in both its food and drinks offerings. Expect the playfully unexpected here.
Alternatively, head to Synthesis, a new bar and restaurant, hidden behind an unsuspecting traditional Chinese medicine-inspired storefront, at Suntec City. Enjoy some Asian fusion dishes to go with some very unique local cocktails.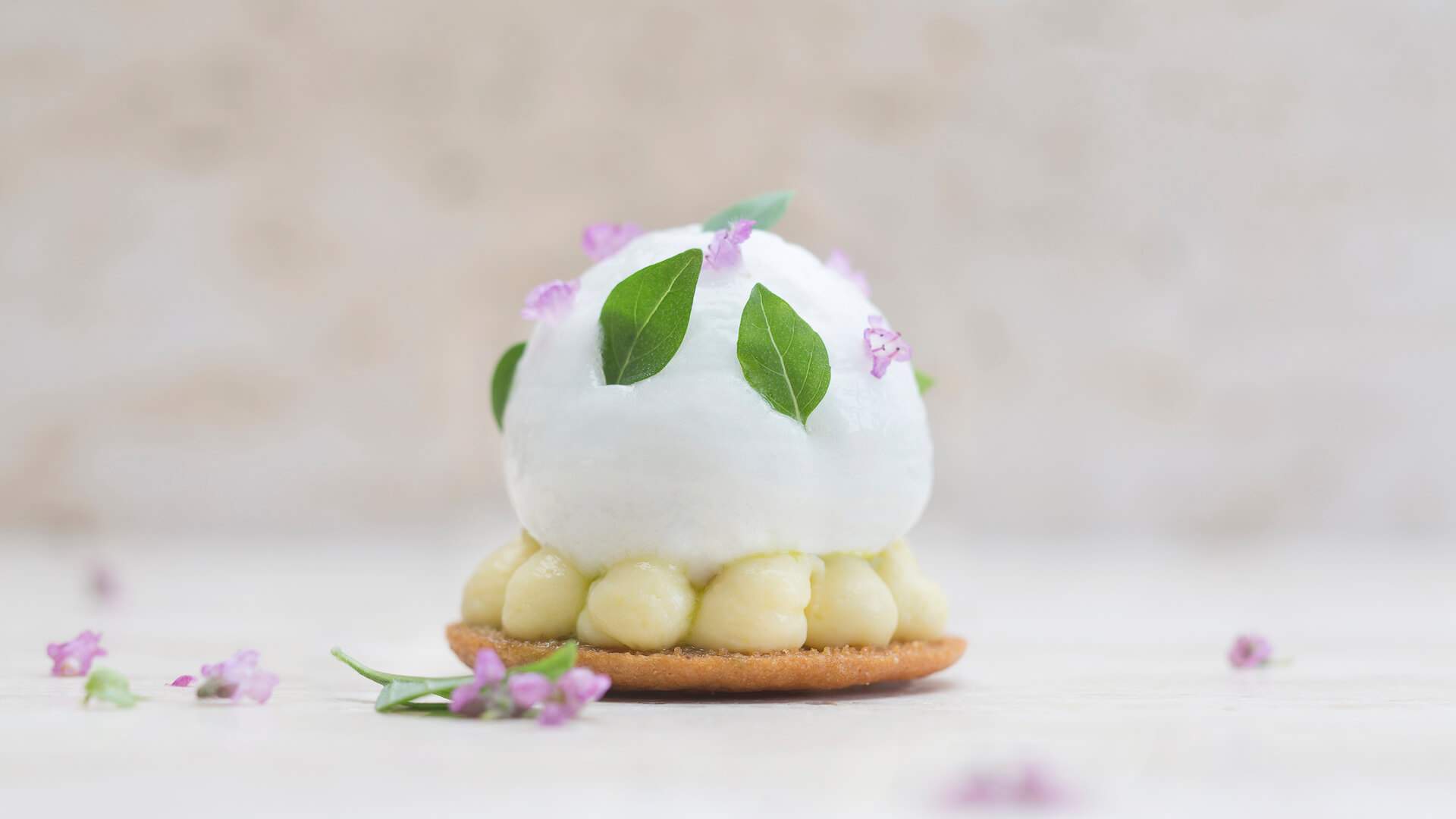 Michelin Star Restaurants
Michelin-starred restaurants, the crème de la crème as some would classify them, demonstrate a unique flare that has evidently earned them the prestigious label. Among the list of quality establishments in the city, there are a few notable ones to consider adding to your itinerary during your stay.
Influenced by traditional hawker food, Labyrinth prides itself on its "new Singaporean" dining experience highlighting local produce and flavours. Diners can choose from the lunch or dinner tasting menu, which centres around seafood but can also cater to those with vegan, vegetarian or gluten-free requirements.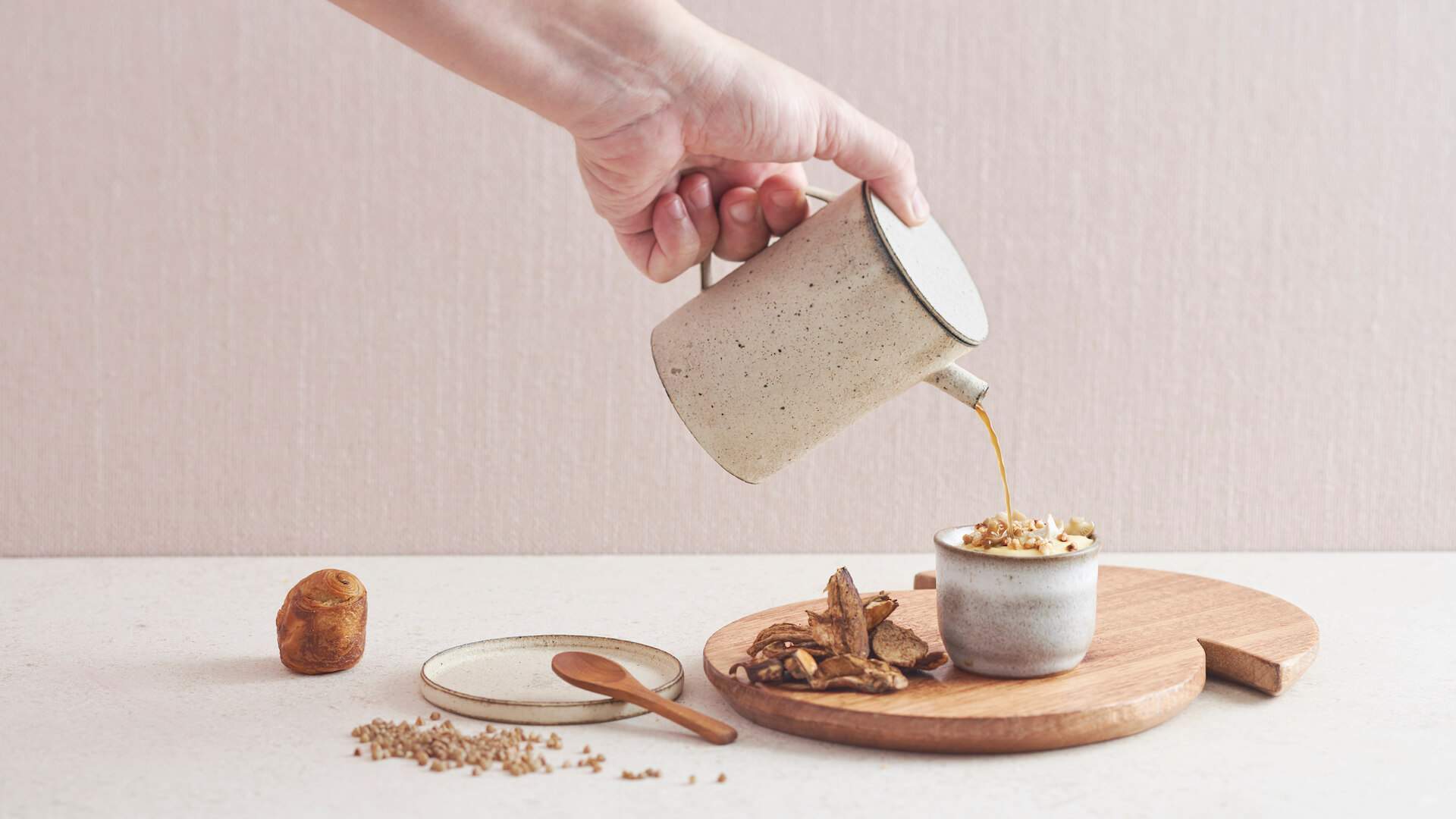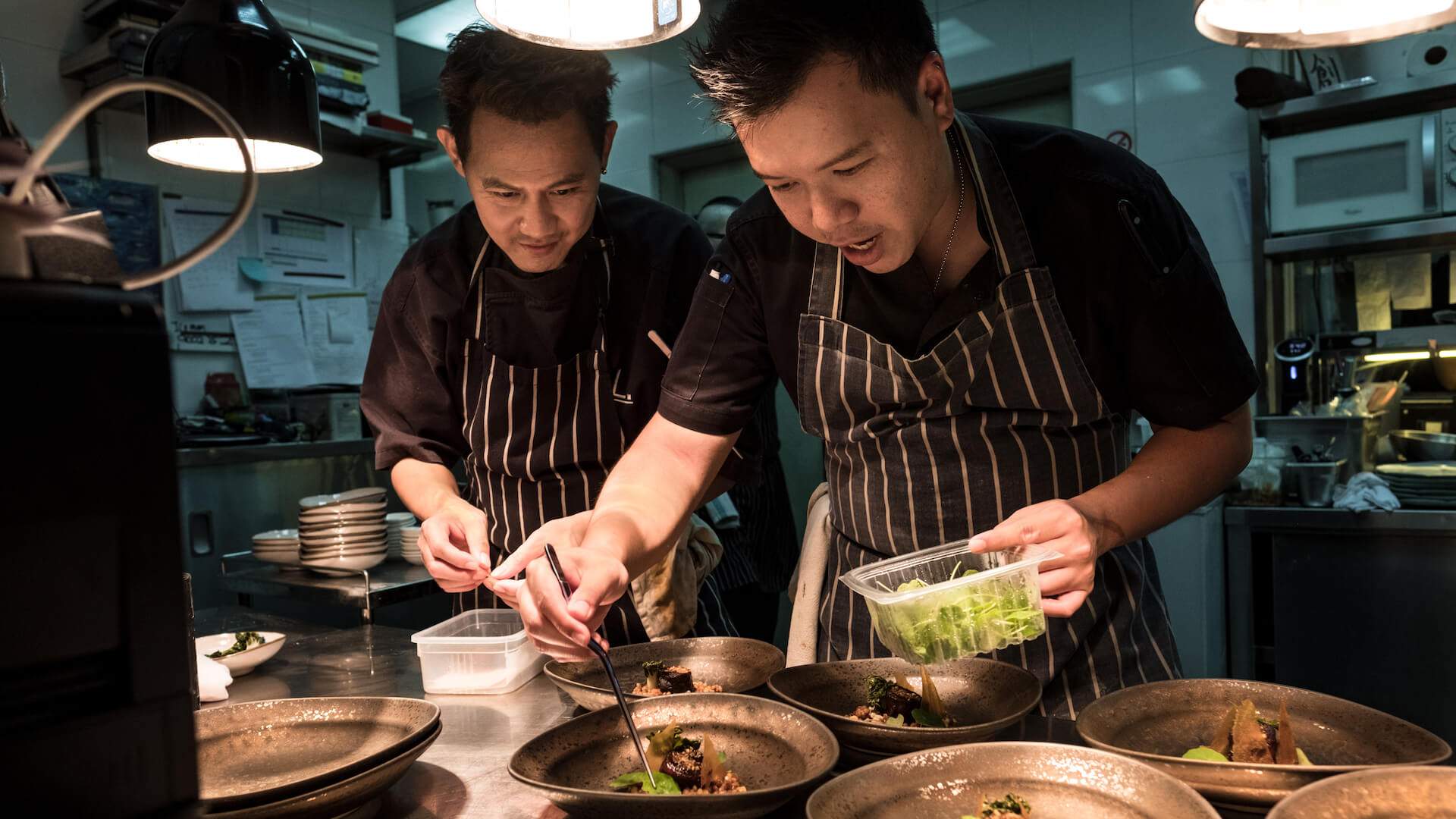 At Candlenut, chef Malcolm Lee has curated a refined Peranakan menu that includes his famous wagyu beef rib rendang, candlenut buah keluak (a Southeast Asian nut) fried rice, and his rendition of kueh salat (a dessert made of sticky rice, coconut egg custard and pandan).
For modern French cuisine, Odette has executed its signature dishes with the purest flavours sourced from chef Julien Royer's family farm in France. Or, take your taste buds on a trip to Tokyo at Esora where chef Takeshi Araki serves Kappo-style creations.
Inspired to hit up some hawker centres and Michelin-starred restaurants? Book a spot on our exclusive four-day food tour of Singapore with Chef Nelly Robinson to discover some of the city's best places to eat and drink. But hurry, there are only a limited number of spots available.
Images from top: Lau Pa Sat by Ethan Hu (Unsplash), Lau Pa Sat (Singapore Tourism Board), Hawker Chan (Singapore Tourism Board), Nam Seng Wanton Noodles (Singapore Tourism Board), Keng Eng Kee (Singapore Tourism Board), Chin Mee Chin (supplied), Little India (Singapore Tourism Board), Atlas Bar (Singapore Tourism Board), Hopscotch (Singapore Tourism Board), Tippling Club (Singapore Tourism Board), Odette (Singapore Tourism Board), Odette (supplied), Chef LG Han at Labyrinth (Singapore Tourism Board).
Concrete Playground Trips
Book unique getaways and adventures dreamed up by our editors