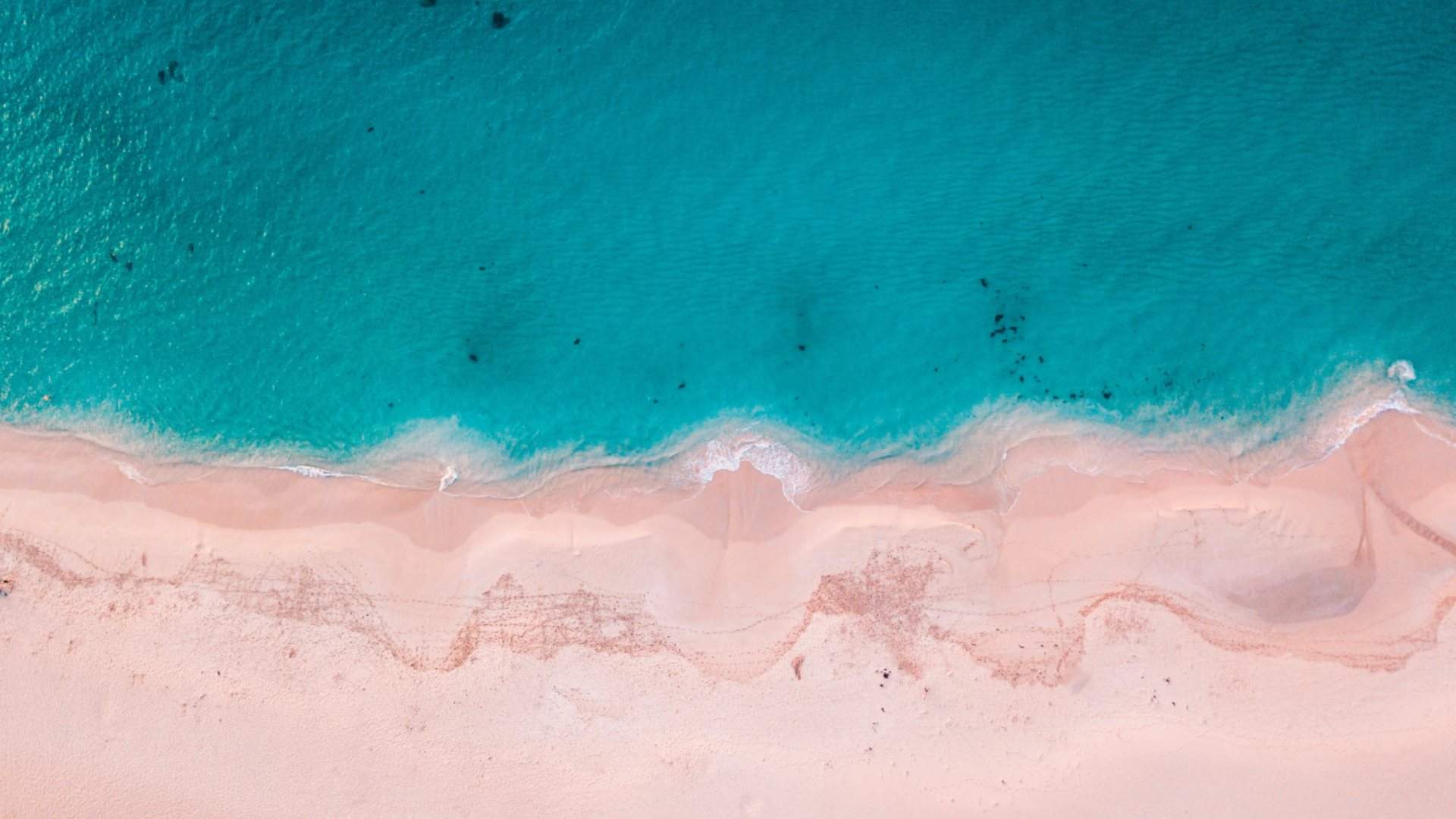 Discover the Other Side
Here's How These Western Australian Businesses are Changing the Game in Hospitality and Tourism
The only thing longer than Western Australia's sunny shorelines and bigger than its expansive outback, is the list of job opportunities that allow you to enjoy them while getting paid for the privilege.
Many globetrotters will head to the Northern Hemisphere in search of a working holiday between June and September. However, the 2.646 million square-kilometres that make up Western Australia showcase an alluring offer closer to home.
The state is ten-and-a-half times the size of the UK and yet, despite a geography that takes up a third of the country, Western Australia has sometimes flown under the radar for both interstate Australians and international visitors. A bewildering truth, given that individuals searching for Oz's famed outback, pristine beaches and laidback locals will find some of the best on the west coast.
Perhaps even more surprising, is just how well-equipped the dream-like state is to accommodate those who have fallen in love with holidaying there and are keen to consider a more permanent move across the Nullarbor. According to the WA Government, Western Australia is packed with job opportunities across a range of industries, with the growing hospitality and tourism sectors leading the charge.
Which is why they're inviting anyone interested in a lifestyle with a proper balance of work and play to "Discover the Other Side". The side of the country that's packed with authentic experiences, food and wine opportunities, outdoor adventures and the kind of effortlessly Aussie vibes that the following four businesses have already discovered for themselves.

FOOD & WINE
Whether it's working with foraged bush tucker, full-bodied vino, fine dining or seafood feasts against a beachy backdrop, Western Australia is the perfect destination for foodies looking to get paid for their passion. Head south and learn from some of the best winemakers in the world at the Margaret River region, find a job that will introduce you to paddock-to-plate eating options in picturesque Perth or make your way along the Kimberley coast and discover how to cook with the best of the land with wisdom from local elders whose culture has lived there for thousands of years.

AQUATIC & COASTAL
At 12,889 km long, Western Australia has Australia's longest coastline. So it's unsurprising that its beautiful beaches bring with them a wealth of potential employment opportunities. Find a job that sparks joy like skippering, tour guiding or cray fishing at Misery Beach which (despite the name) was named Australia's best beach in 2022. Try your hand and secure a marine-based role at one of the state's other swimming spots like Turquoise Bay, Cable Beach in Broome, Denmark's Greens Pool and Cape Le Grand National Park in Esperance — which all featured in this year's tally of the South Pacific's top 10 beaches.

NATURE & WILDLIFE
From the quokkas of Rottnest Island (considered "the happiest animal in the world") to the kangaroos of the Kimberley, Western Australia is one of the best spots in the world for getting up close and personal with our nation's native animals. And, conveniently, also an excellent place to get paid while you do so. Whether you're keen to try whale shark watching, swimming with sea lions or diving with the bottlenose dolphins who call the idyllic Indian Ocean their own, WA is home to a host of unmissable nature and wildlife employment experiences.

PEOPLE & CULTURE
Western Australia is all about cool, with some of the state's biggest (and most beautiful) human exports including Daniel Riccardo, supermodel Gemma Ward, Tame Impala and its hugely in-demand frontman Kevin Parker, and accessories designer Poppy Lissiman. There's something in the water. If you're an aspiring A-lister, the state's laidback culture and natural beauty seem to over-index when it comes to producing world class creative talent.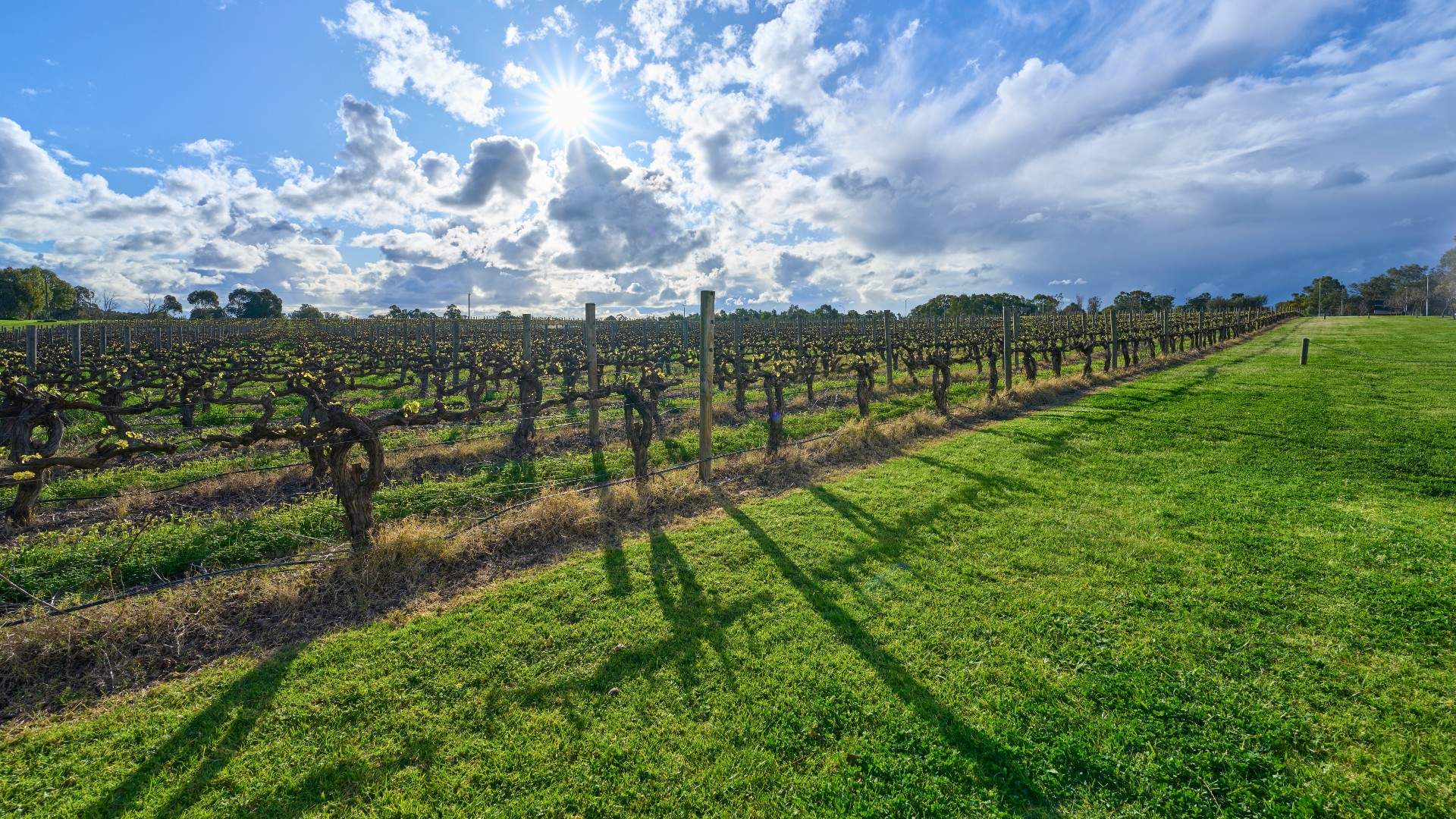 Western Australia's Wondrous Wine Region
Margaret River
A scenic three-and-a-half hour drive from Perth lies the Margaret River region, where locals love to remind you that life is a little slower down south.
And while the Margaret River is dotted with impressive beaches, spectacular forest scenery and underground cave systems, it is arguably most famous for its wineries, distilleries and breweries — a number of which have similarly cemented themselves in the highly covetable job market.
Among them is Cape Mentelle Vineyards, where you can embrace the once-in-a-lifetime experiences on offer on some of Australia's oldest ancestral lands — and earn a pretty penny while you do so.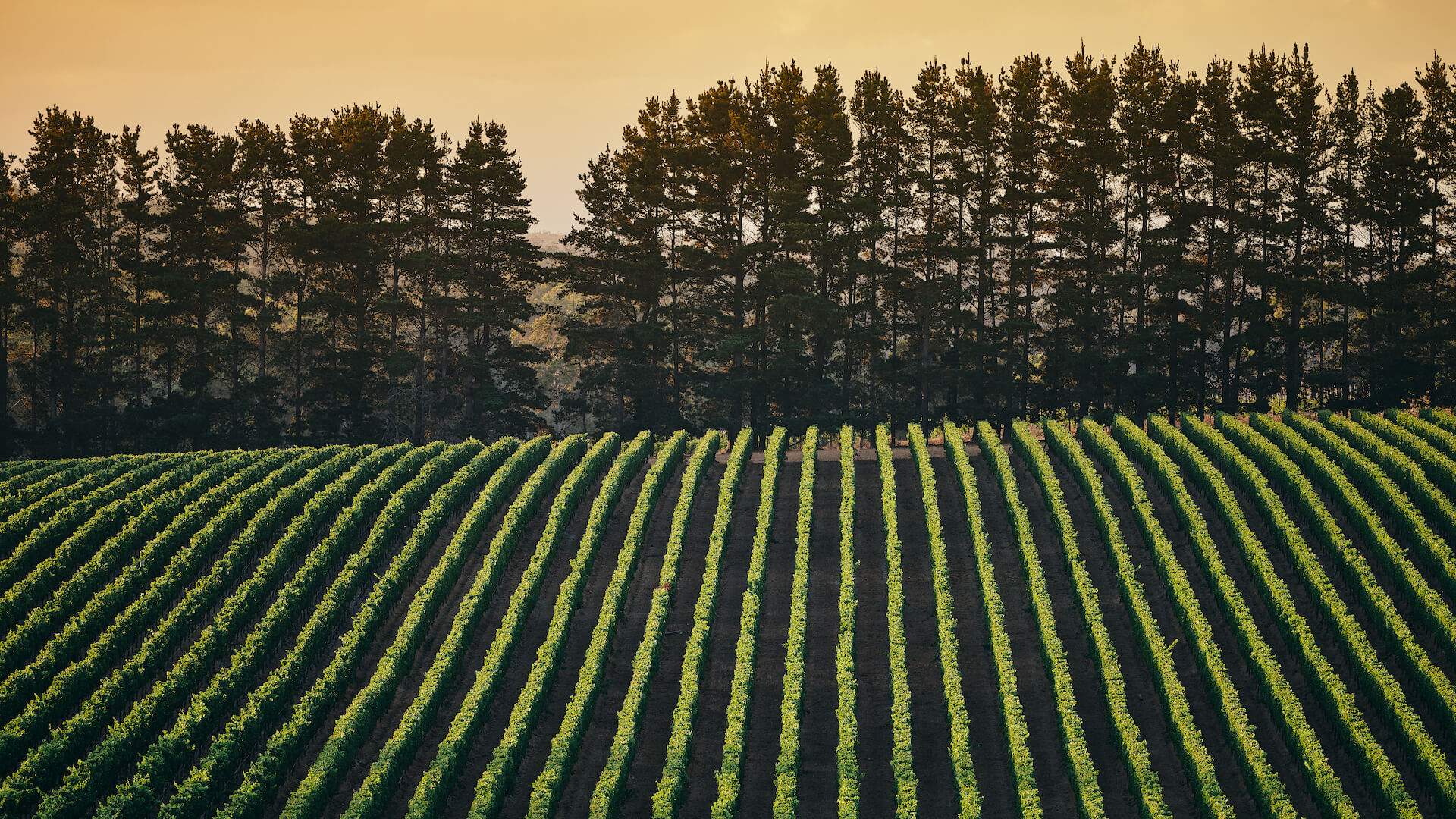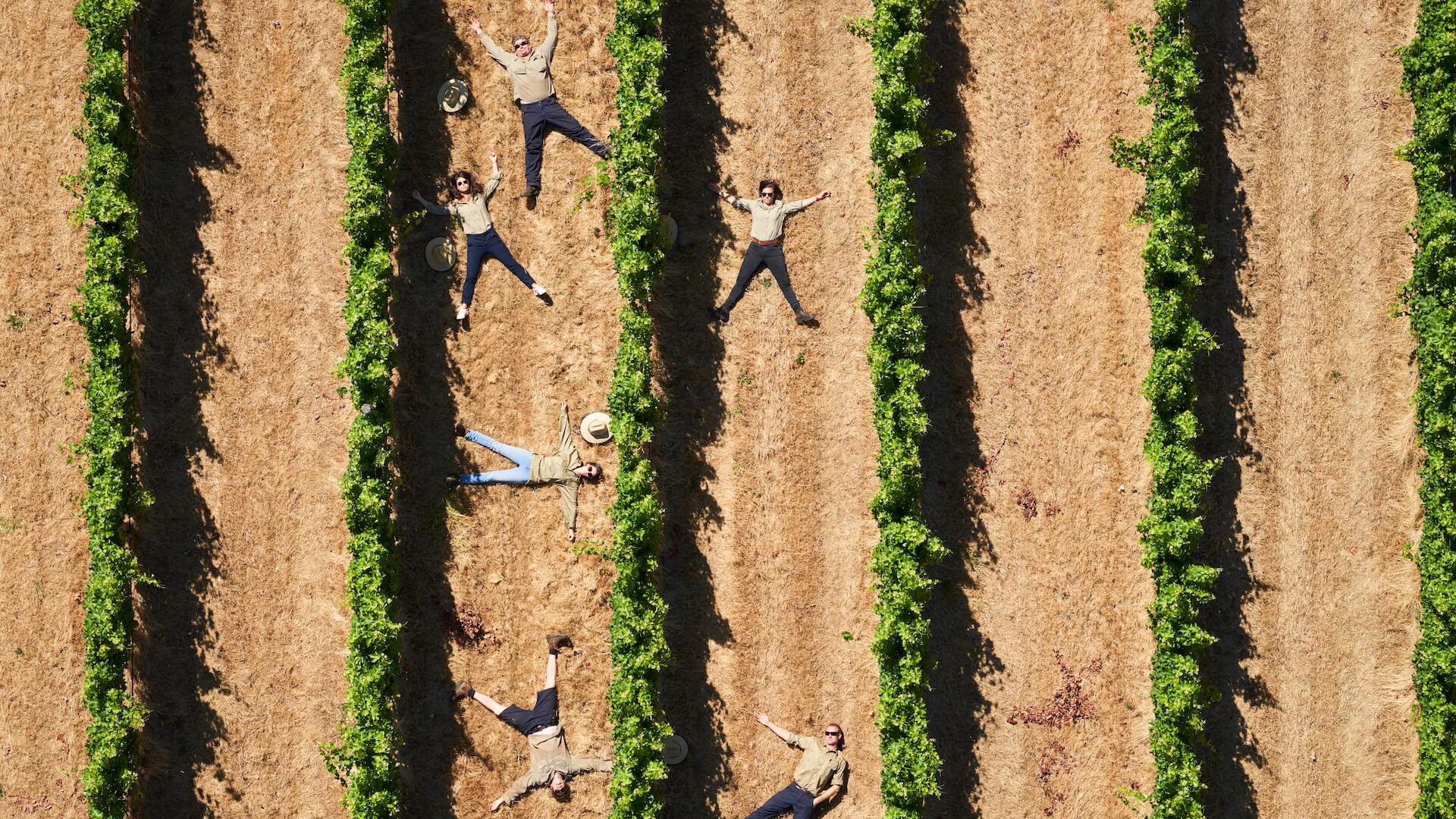 The whole team at Cape Mentelle, including viticulturist David Moulton, are passionate about showcasing Margs to the world. After all, they were one of the region's founding vineyards with planting beginning in 1970.
Today, a typical day for Moulton includes getting "up with the sunrise and calling past Egberts from 6am for the best coffee and service in town."
Then comes "time in the vineyards working with our amazing team, walking rows and checking and tasting fruit with the winemaking team to ensure we catch it at the perfect moment. In general, I react to the seasonal conditions and work towards making sure CMV grapes are of the highest quality I can make them. Without great fruit we can't make great wine."
However, eager to expand their team, Moulton has put the call out for anyone with "a passion for incredible wine-growing and a good sense of humour". Surely, a lot of people can tick both those boxes.
If you're keen but concerned about filling in the break time between pouring cabernets, Moulton has plenty of recommendations for after-hours activities. His suggestions include walking along the stunning Cape to Cape track where you can Immerse yourself in nature — and even spot whales from the trail when the time is right.
Food-wise, you're also spoilt for choice. You can hang with locals and fellow workers down at the White Elephant or "take your pick of the amazing restaurants and wineries. Vasse Felix has always been a favourite of mine". Miki's Open Kitchen also comes highly recommended — "just go and get amongst it, you won't be disappointed".
And the team at Cape Mentelle don't simply focus on creating great tasting wine. They aim to celebrate the Margret River region in its entirety — "doing what is best for the wine, best for the planet and best for the community". That's an ethos we can get behind.
Sure, the trip to one of the most South-Westerly parts of the continent may take a little longer than the standard express train you usually catch to work. But, if you're willing to make the swap, you will be generously rewarded with the sort of adventures not typically found on your daily commute.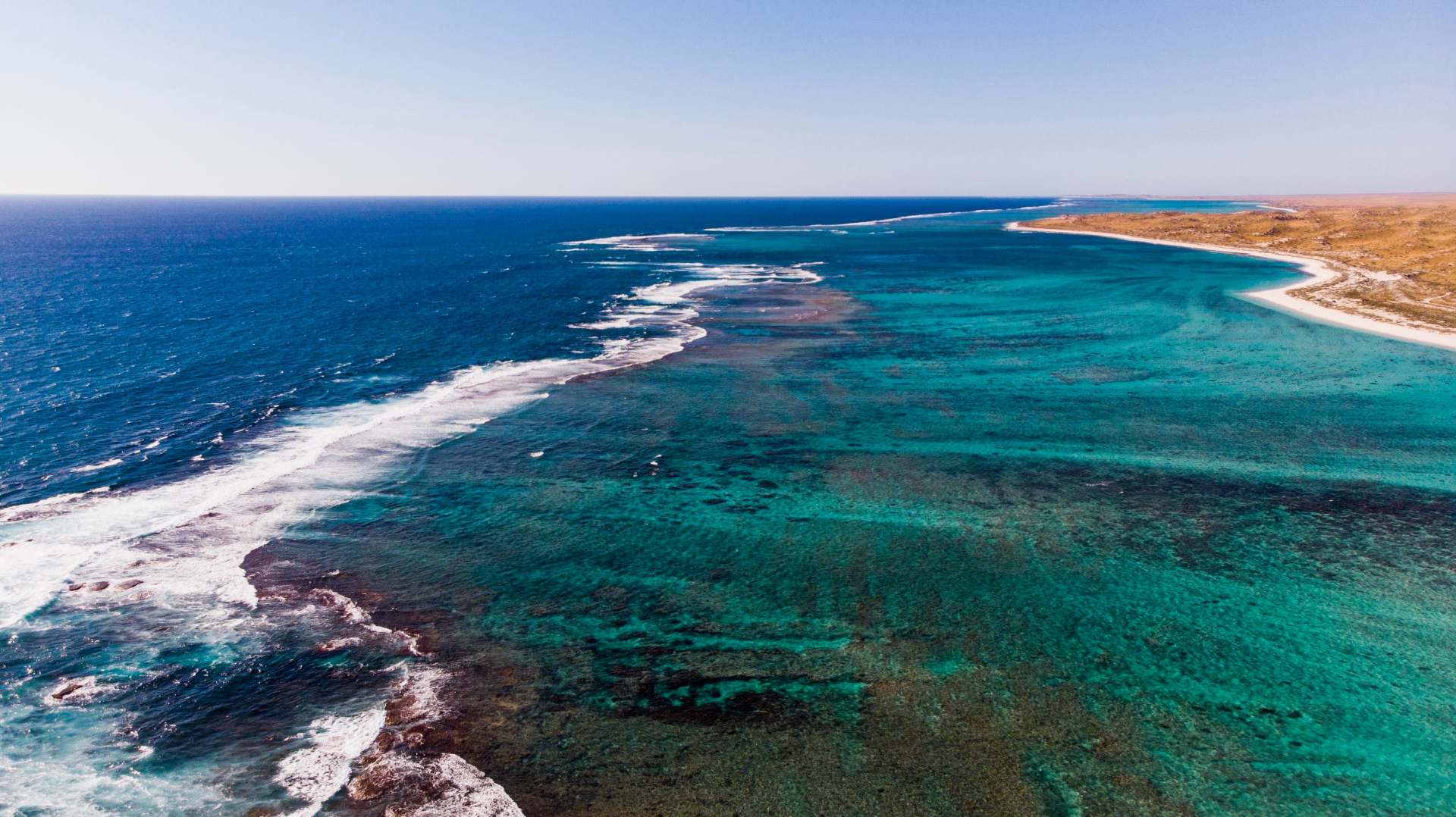 Water Sports, Whale Watching and World-heritage Reefs
Ningaloo
The UNESCO heritage-listed wonder that is the Ningaloo Reef is located 1200 kilometres from Perth — running north along the coast between North West Cape and Red Bluff. It is the only large reef in the world that you can access straight off the shore, including the beautiful beaches of Exmouth and Coral Bay.
This expanse of the Indian Ocean is often acknowledged as the best place on the globe to swim with the world's largest fish (the whale shark), as these gentle giants make their annual migration. However, the coastal dunes and gorges in the Cape Range National Park provide equally impressive wildlife adventures, with red kangaroos, wallaroos, echidnas, emus and more roaming the region.
Snorkel instructors and scuba dive assistants can certainly spend their day being spoilt with dazzling coral gardens, while discovering dolphins, turtles and manta rays mere metres and minutes from the shore. But, if you prefer to keep your head above water, one of the easiest ways to maximise your Ningaloo Reef working experience is with a reef safari camp job at Sal Salis.
Our suggestion is to start by booking a stay as a guest to try the Sal Salis experience for yourself. 
"The camp lies hidden amongst the sand dunes, with the Ningaloo Reef and its marine residents just a few metres offshore. It's a unique place from which to explore Western Australia's Coral Coast and one of Australia's best kept natural secrets," says Amy Barham, San Salis' Senior Marketing Executive.
If you're somewhat sceptical about sacrificing life's little luxuries in order to take advantage of the easy access that Sal Solis offers to golden sunsets, extraordinary starry nights and all the bits in between, then you need not be. Because while you'll be based in a location that allows you to unplug and embrace the beautiful outback scenery, Sal Salis also gives you the opportunity to do it from one their 15 rather fancy wilderness tents or the one-off honeymoon tent.
As the only eco-luxe accommodation within the National Park ("All tents run off solar," explains Amy), Sal Salis regularly draws guests keen to connect with the sacred land on which the campsite sits. So, they also require the staff to support the constant flow of visitors. "We offer two in-house tours a day and all food and beverage is included," says Amy. 
Working at Sal Salis covers a range of potential gigs for aspiring hosts, kitchen hands and cleaners. And when you're not on the clock, Amy does offer a few suggestions for ways to wile away the weekend. 
"The number one [activity] would be the whale shark swim. However, for the even more adventurous we suggest getting a microlight flight and enjoying the West Cape from above. You may even spot a whale shark from the air and get an understanding of how the spotter planes find the sharks every day. This is truly amazing and a must for all that are happy to be in an open plane."

Wrap it up with a woodfired pizza from Whalebone Brewery and a drink from Froth Brewery and you're laughing.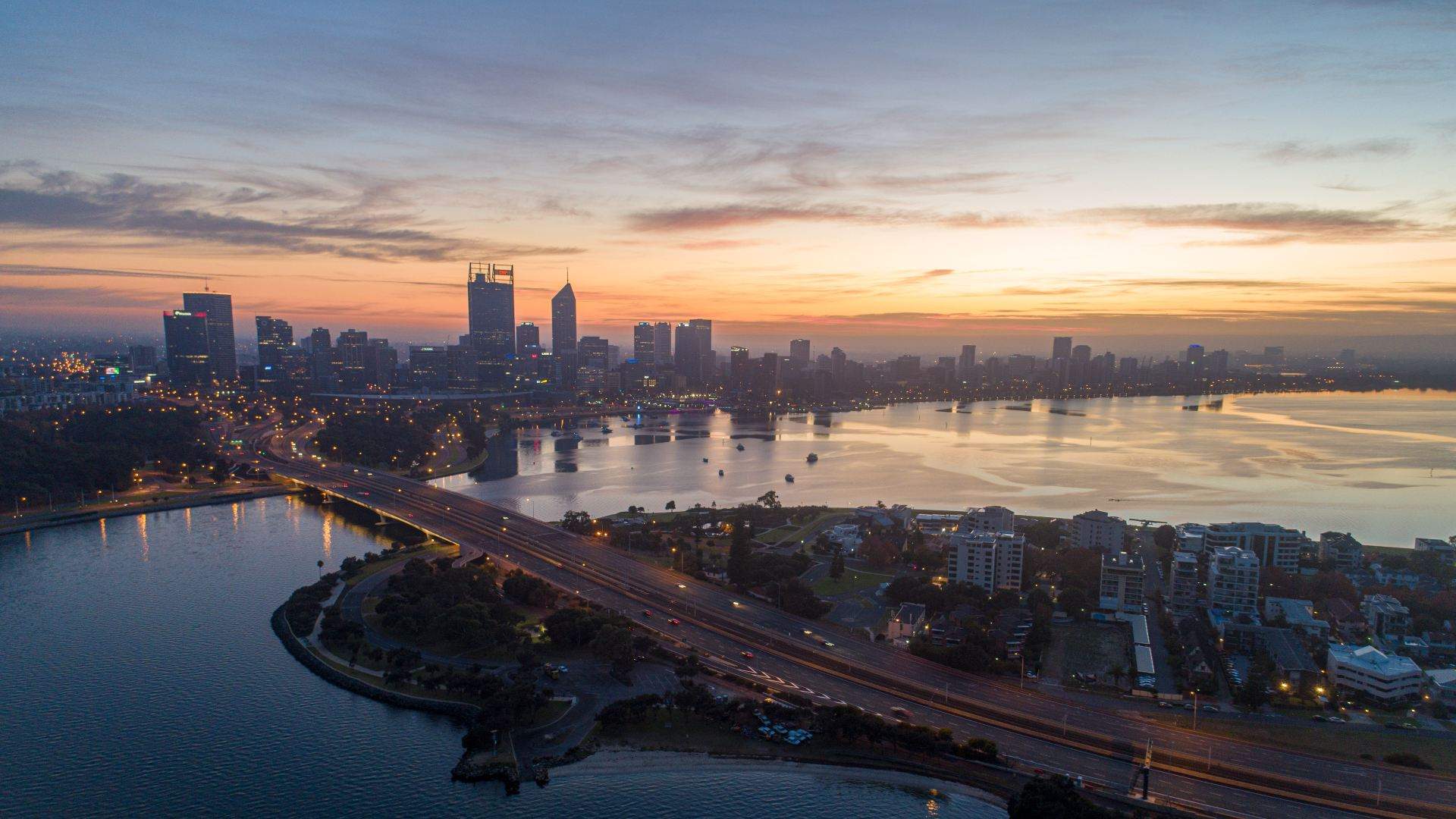 Picture Perfect Perth
Perth
Sun, sand and surf are quickly becoming Perth's signatures with the Western Australian capital's year-round summer vibes making it a dream destination for those looking for a literal sea change.
However, those interested in transforming their holiday in Perth into a career opportunity should seek out positions in the rich cultural scene that continues to boast some of the best live arts, entertainment and sporting events in the world. Cater to your creative calling and secure an office seat at one of the City of Light's emerging hot spots, with roles in event coordination, design, customer relations and community management all available in abundance.
Otherwise, ask about the experiences at Perth Wild Encounters — which aims to offer the most quintessential Aussie outback adventures — in a unique urban environment.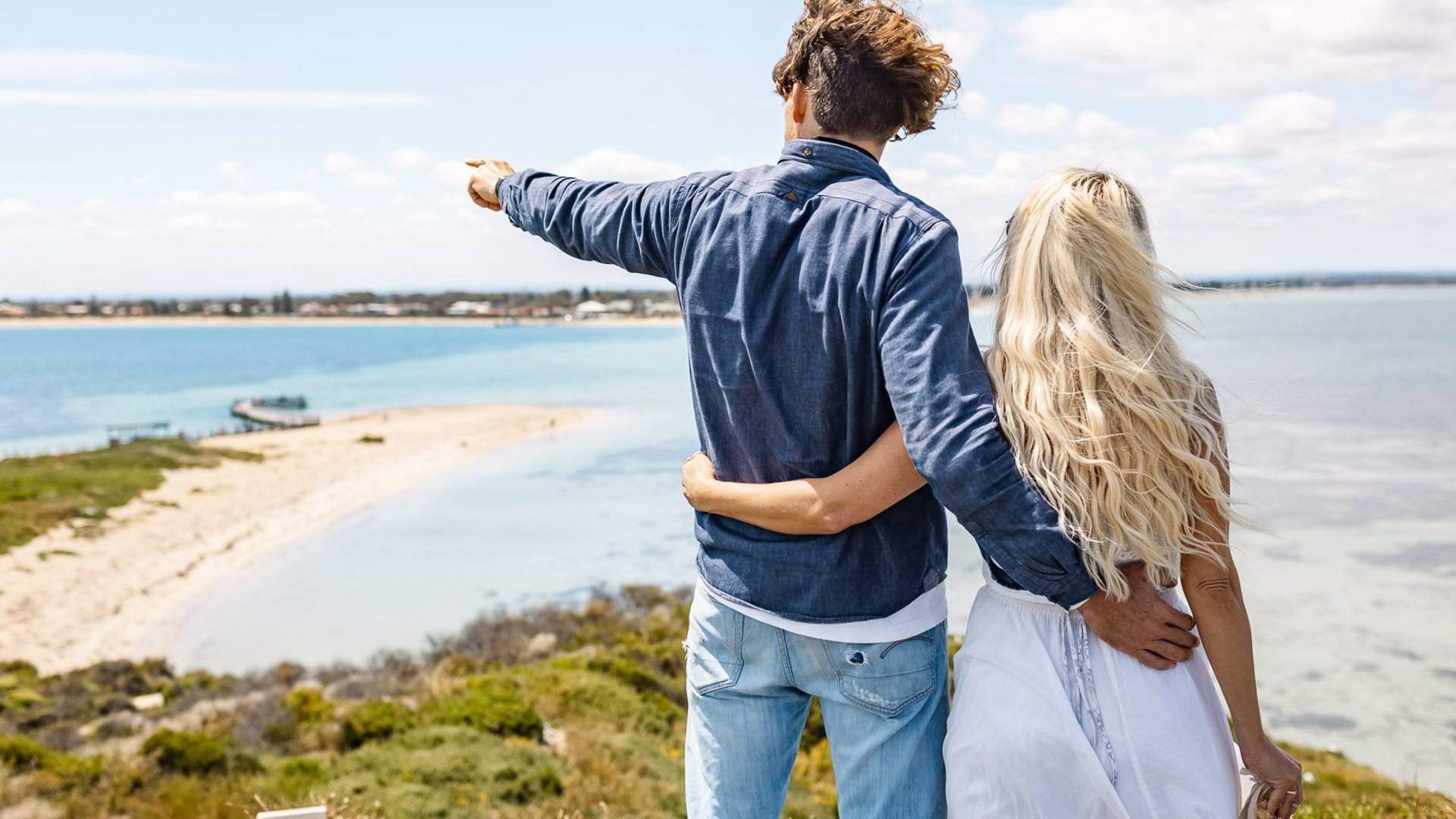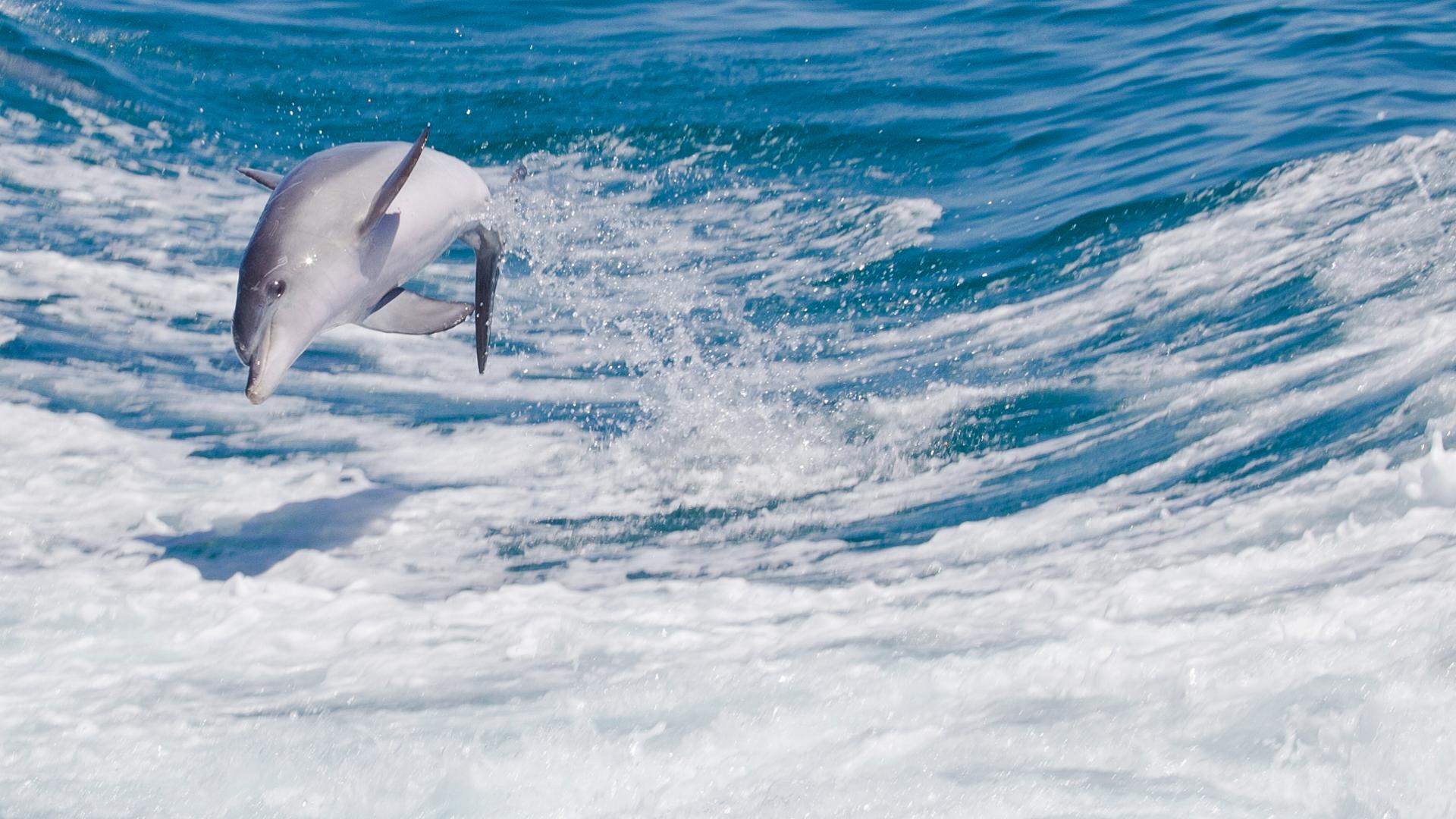 What does that look like? Well, according to CEO Chad D'Souza, Perth Wild Encounters is the only place in Australia to have a wildlife sanctuary within 30 minutes of the CBD.
A fully sustainable and environmentally practiced business, Perth Wild Encounters is a hall of fame Australian Tourism award winner who host 150,000 visitors a year, and is currently offering the kind of gigs that would be perfect if the idea of interacting naturally with the local wildlife — and calling it work — appeals to you.
"We have staff working across several departments including skippers, guides and retail (50 of them in total)," says Chad. "Which means we are always looking for individuals with a broad skill set."
And, while the qualifications required to drive a boat are somewhat specialised, if your expertise extends across more traditional jobs then flick Chad your CV.
"We also hire staff for our gift shop and cafe, alongside people with management experience or financial acumen for our book-keeping," he adds.
Having travelled the world extensively for over 30 years, and holding several prolific tourism and hospitality positions, the bar was certainly set high for Chad when he joined Perth Wild Encounters. However, he has not been disappointed and is confident neither will anyone else who joins the team.
"Western Australia is an amazing place to visit with so much diversity and wonders within it. I love what I do and most of the time I don't consider it work. I really do believe that if you choose a job you love, you won't have to work a day in your life".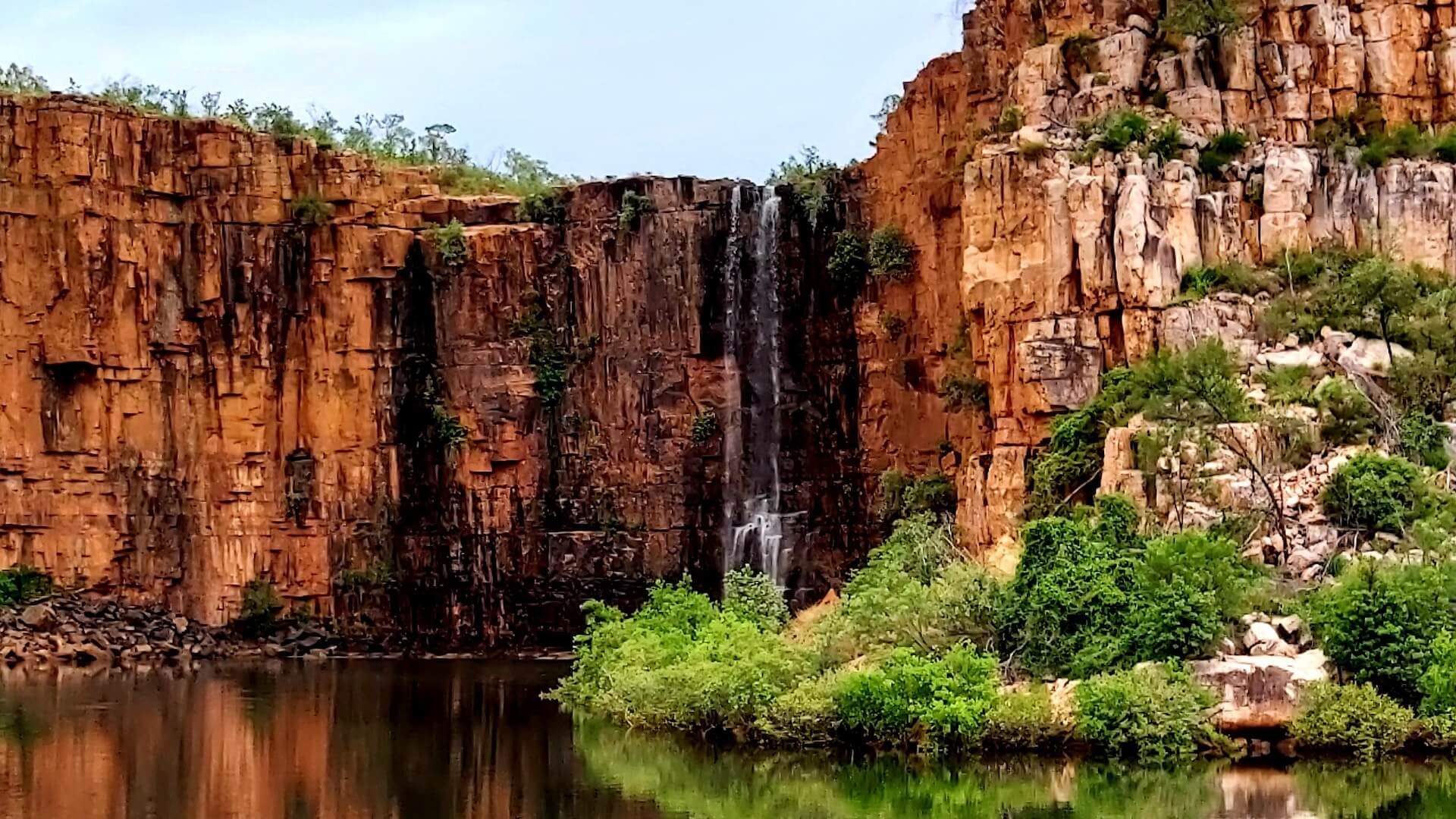 Rivers and Rugged Ranges
The Kimberley
The Kimberley's tropical climate encourages an itinerary of strictly outdoor activities, making it a perfect destination for those keen to swap their 9 to 5 for something a little unconventional, but definitely a lot more exciting.
With the rugged region renowned for its beach-meets-the outback landscapes, thrill seekers can take advantage of the area's towering limestone cliffs, spectacular gorges, thundering waterfalls and freshwater pools full of crocodiles.
Conversely, those who don't quite have the suitable skill set to wrangle reptiles should enquire about the options on offer at the area's laidback luxury resorts like Broome's Cable Beach — where they can support guests as they enjoy pearl shipping, spa treatments and camel rides on the sand.
Otherwise, if you're interested in exploring the idea of working in the Kimberley's hospitality space then Ebony Muirson, General Manager of local fine-dining destination PumpHouse Kununurra, has a few tips.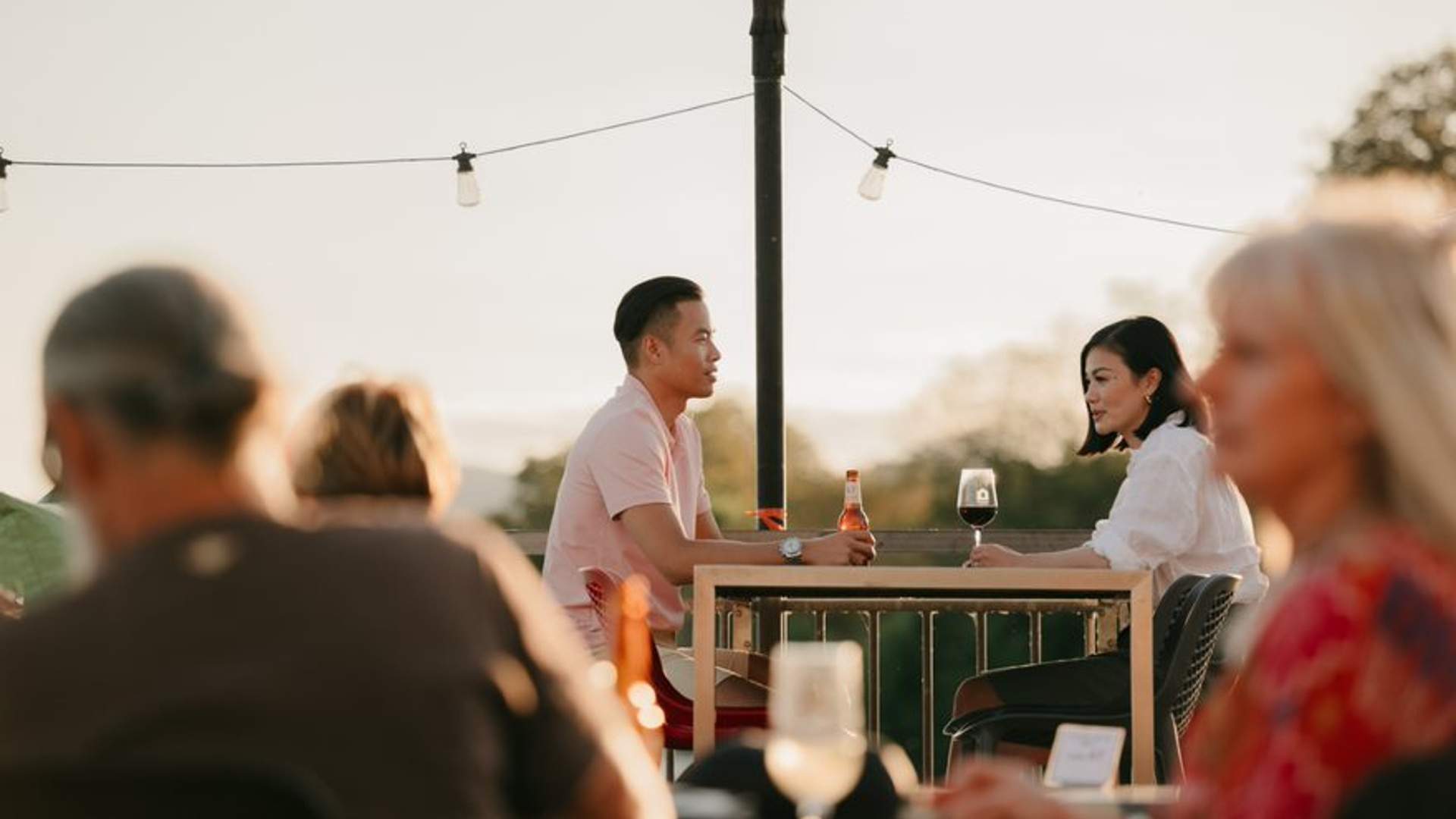 "We're looking to reopen and be up and running very soon," says Ebony. "Recruitment is a huge part of our day right now, along with business and operational planning, licensing and compliance, menu planning, liaising with suppliers and contractors, and working closely with our sales and marketing teams on branding, communications and promotions," she adds, clearly excited about flinging open the doors of the former-pump-house-turned-Mod-Oz-restaurant once again and finding the staff with the attitude and authenticity needed to bring the venue back to life.
Given PumpHouse's location (on Miriuwung Gajerrong country), one of Ebony's prime prerequisites is applicants who are willing to recognise and respect the sacred roots of the region.
"Whilst we're still in the planning phases of our service offering, we hope for our menus and signage to incorporate local language and our dishes to highlight local and native ingredients. Recognition of this country is important, and we look forward to sharing this with visitors," she says.
Furthermore, with a commitment to local procurement, and a green purchasing policy wherever possible, you'll get bonus points if you align with this ethos.

Although obviously the technical skill set of a waiter or chef are a key role, Ebony says that attitude and genuine commitment to customer satisfaction are paramount. "We have the privilege of working in an incredibly unique part of the world that people spend years planning to visit – we like to make sure their time with us is as memorable as possible. "
And if you do get hired, Ebony says you can forget your traditional on-boarding process.
"Honestly, I tell everyone that the best induction to Kununurra is a swim in the Ord River at sunset whilst bobbing around on a pool noodle with a glass of sparkling wine. Otherwise, here in the East Kimberley, a scenic flight over the Bungle Bungle (Purnululu) National Park is an absolute bucket list item. "
Once you've survived your first day (tough gig, but someone's got to do it), Ebony's suggestions for a good post-work drink include The Hoochery Distillery in Kununurra, Spinifex Brewing Co in Broome and (naturally) PumpHouse. "Basically, you won't be short of any location where you can enjoy a good food and beverage experience combined with views because the Kimberley certainly knows how to deliver on both."
Come the weekend, those who are open to swapping their inner-city brunch spread for something else can enjoy alternatives like hiking some of the world's oldest rock art on the Kimberley coast, flying in a chopper over Lake Argyle at sunrise or simply escaping to a remote oasis that feels like no person has ever seen before.
Inspired? Feel free to refer to the benefits below for all the reasons to consider a hospitality or tourism job in the Kimberley region.
The pros of a Kimberley-based job: The landscape is phenomenal. The community is vibrant and diverse. The opportunities to discover new things are endless. You don't have to pay for parking.
And the cons: The risk is that anyone else reading this is will have the same idea.
For more info on how to work in Western Australia, head to the WA Tourism and Hospitality jobs website.
Images from top: Yallingup Beach by Tom Öhlin (Unsplash), Margret River from Western Australia DPC, Cape Mentelle by Russell Ord, Cape Mentelle by AQUABUMPS, Ningaloo Reef by Ben Careless (Unsplash), Sal Salis, Sal Salis, Perth by Nathan Hurst (Unsplash), Rockingham from Western Australia DPC, Perth Wild Encounters, Kimberley by Isabelle Truong (Unsplash), Pump House, Pump House.
Concrete Playground Trips
Book unique getaways and adventures dreamed up by our editors