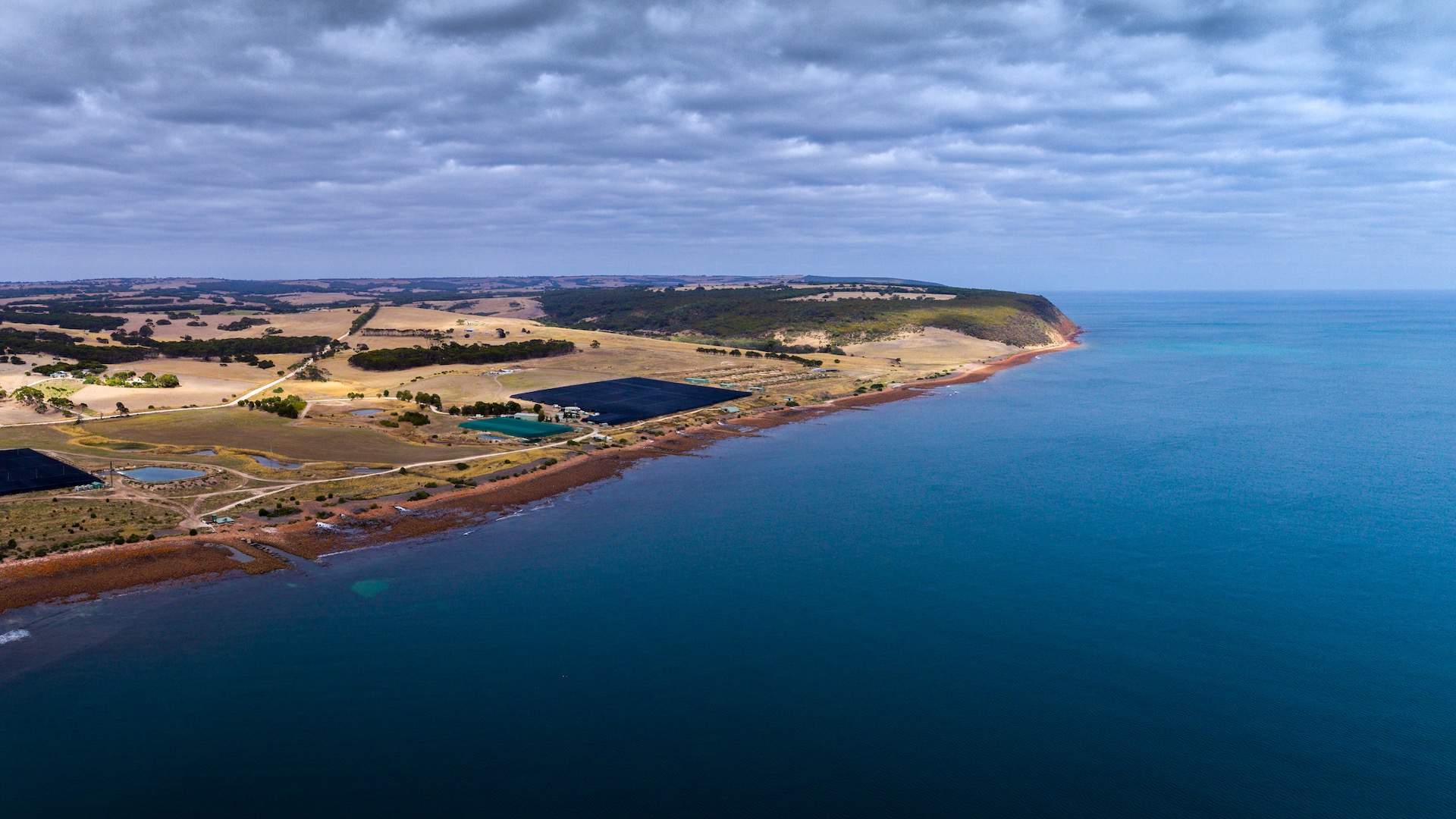 "
How This Australian Farm Combines Tech with the Natural Cycle of the Ocean to Combat Overfishing
Looking to nutrient-dense arctic waters and the tides that bring them to shore, Yumbah Aquaculture delivers the highest quality of greenlip abalone to the world over. Plus, Guy Turland shows us how to deliver the delicate morsel straight to the plate.
Under foamy waves and calm expanses, stunningly diverse subterranean habitats house all manner of sea creatures. From plump pink tiger prawns and fresh snapper to the sweet indulgence of lobster, our favourites taste better when plucked from healthy underwater worlds.
With growing global awareness of the need to live more sustainably — and the rise in the people-powered change that happens when we put our money where our ethics lie — transparent production chains are becoming a key trait for producers who want to appeal to informed and eco-conscious consumers. Knowing how your food got from paddock to plate — or in this case, from ocean to table — ensures we can savour our much-loved meals, without strain on the heart strings.
This is the core focus of the passionate team at Yumbah. The award-winning aquaculture company — which has farms in Victoria, South Australia and Tasmania — is the largest producer of greenlip abalone, the delicate treat that we often save for our nicest of celebrations. "To us, responsible farming practices aren't an option, they're a requirement," shares David Wood, Yumbah's CEO. "We want our customers to know they are enjoying the finest sustainably farmed abalone, from the finest provenance, to add to the enjoyment of their special occasion."
"
Working With the Aquaculture Stewardship Council
Striving for certification from the Aquaculture Stewardship Council (ASC) was a conscious choice for the Aussie seafood producer — and a successful mission. "We wanted to benchmark our practices against what is the globally recognised gold standard," Wood notes. "Our staff can continue farming with confidence, and our communities know that we are committed to long-term farming outcomes, which only benefits us all."
The ASC not only works to ensure cleaner, healthier and safer seafood, it invests in the protection of oceans, coasts and wildlife. With over half the seafood enjoyed around the world coming from aquaculture environments, it's vital that farms are operated consciously. Using third-party certifiers and strict criteria, the independent not-for-profit guarantees global seafood producers are both socially and environmentally responsible — which revolves around preservation of local biodiversity, the safeguarding of wild populations and safe and supportive work environments for staff and local communities.
"Sustainability is a word that is used broadly today," Wood notes. "We wanted to use it with the support of an accreditation that people trust, and to show we back up our promise with our actions. It's just the way we do things at Yumbah."
Their efforts were acknowledged and rewarded with the ASC's prestigious Responsible Producer of the Year title at 2022's Sustainable Seafood Awards. "These awards are an opportunity to spotlight the best of the best when it comes to sustainable aquaculture practices," shares Duncan Leadbitter, the ASC's market development manager in Australia and New Zealand. "Seafood production companies are predominately rural-based, which make valuable contributions to local economies and communities across Australia."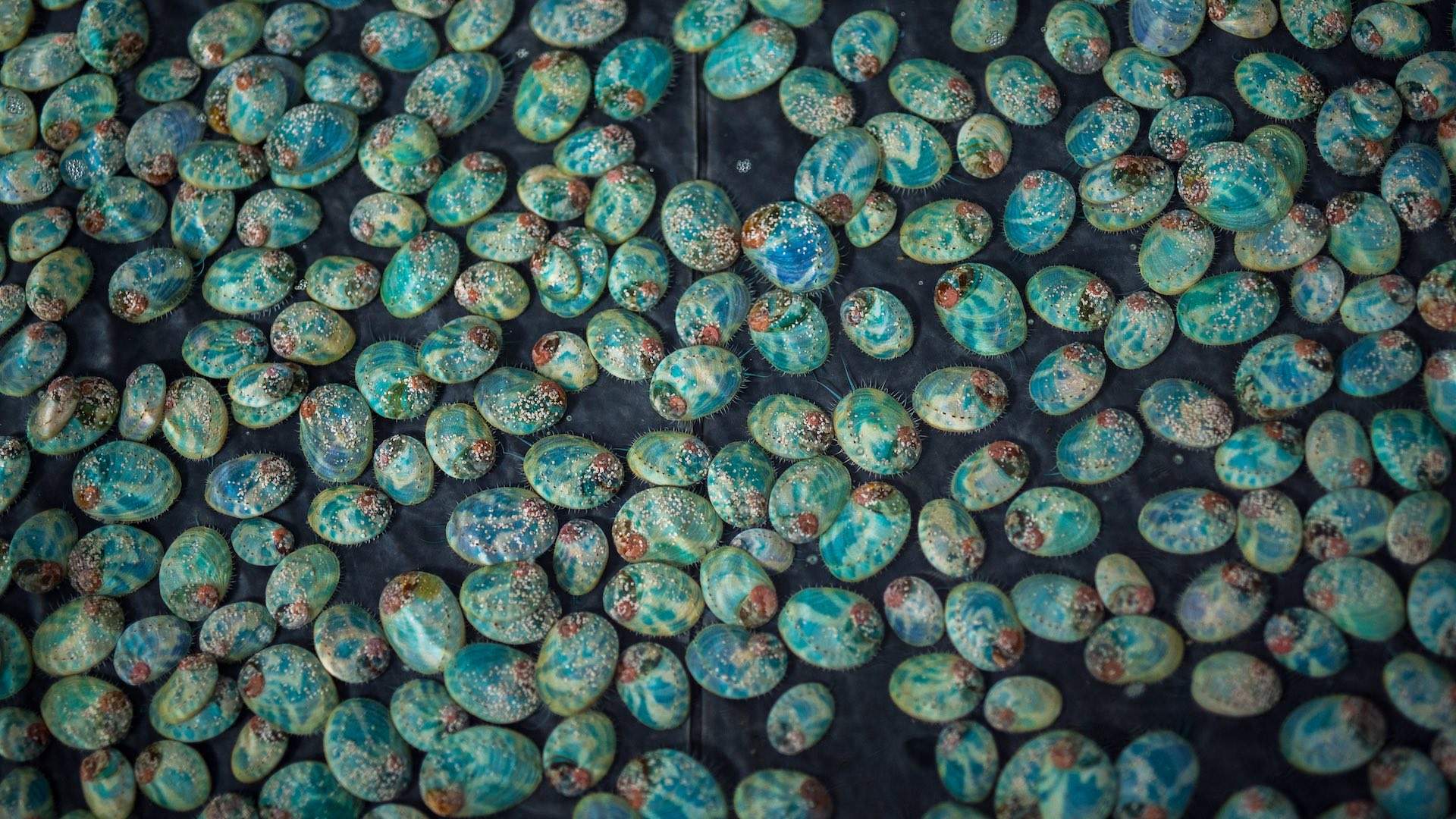 "
Going With the Flow
Every part of the Yumbah's farming process has been developed to flow with the natural cycles of the ocean. Largely herbivorous, abalone's food source naturally has a minimal impact on the environment, and is efficient to produce. When adopted in Yumbah's aquaculture environment, this holds true. "We have particular emphasis on water quality," Wood says. "We pump water directly from the Great Southern Ocean, which passes across the abalone once, before working through a settlement system to ensure our water run-off is high quality."
Free from the stress of predators, and under the watchful eye of dedicated farmers, these green-lipped babies are raised in a habitat that mirrors a perfect ecosystem. As Wood summarises, "Yumbah seeks to bring the attributes that abalone experience in the wild to thrive into the farmed environment."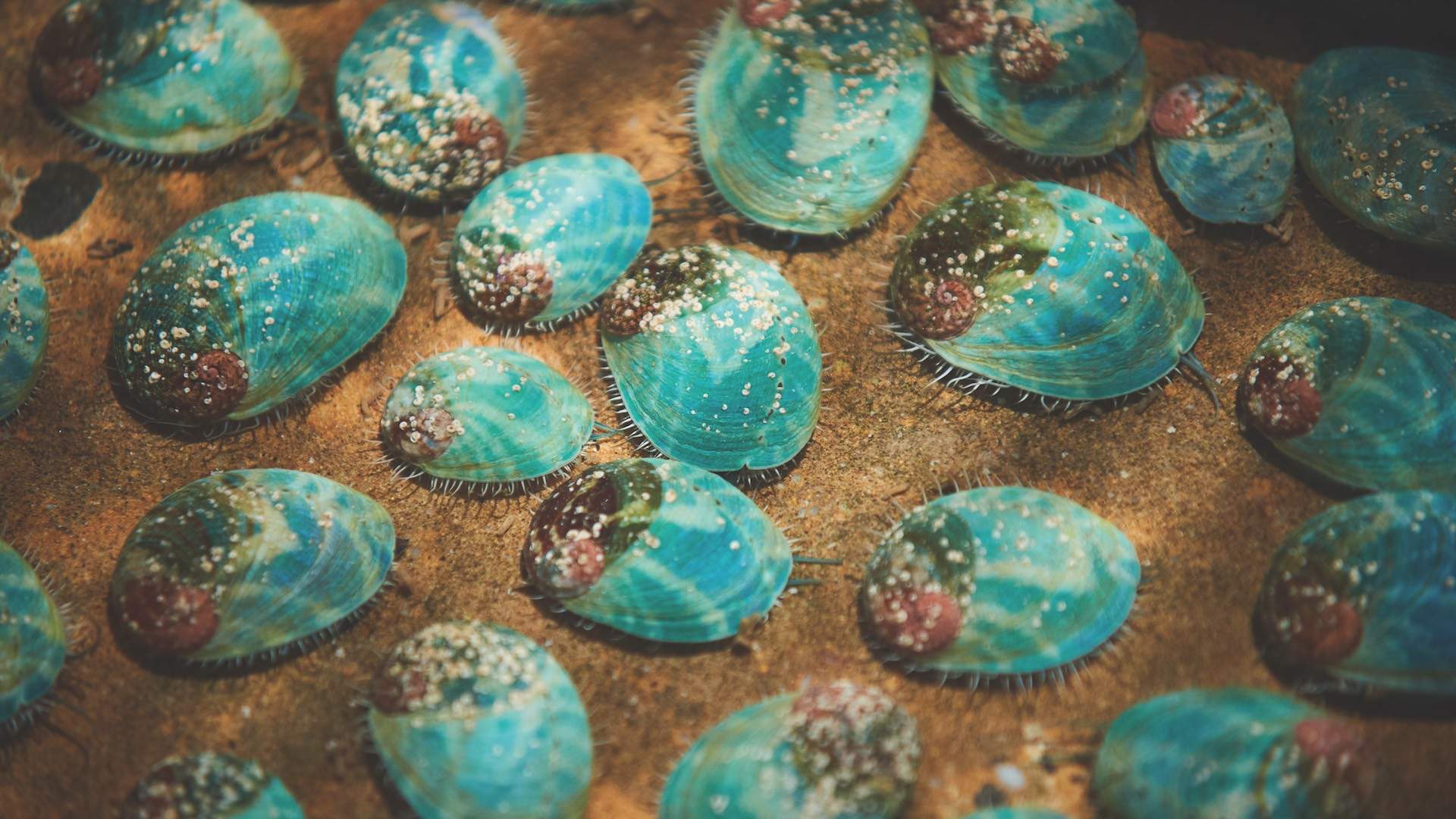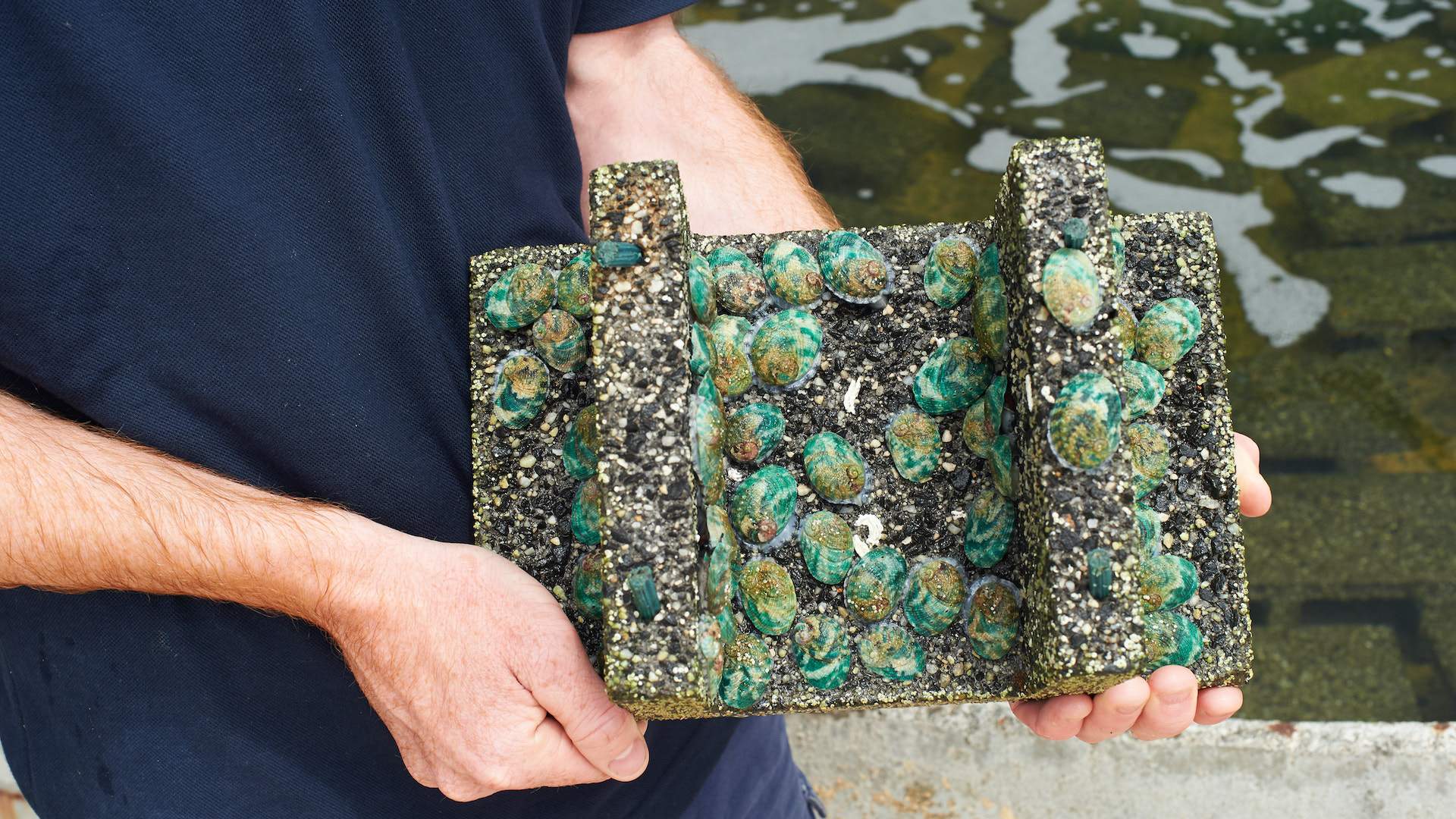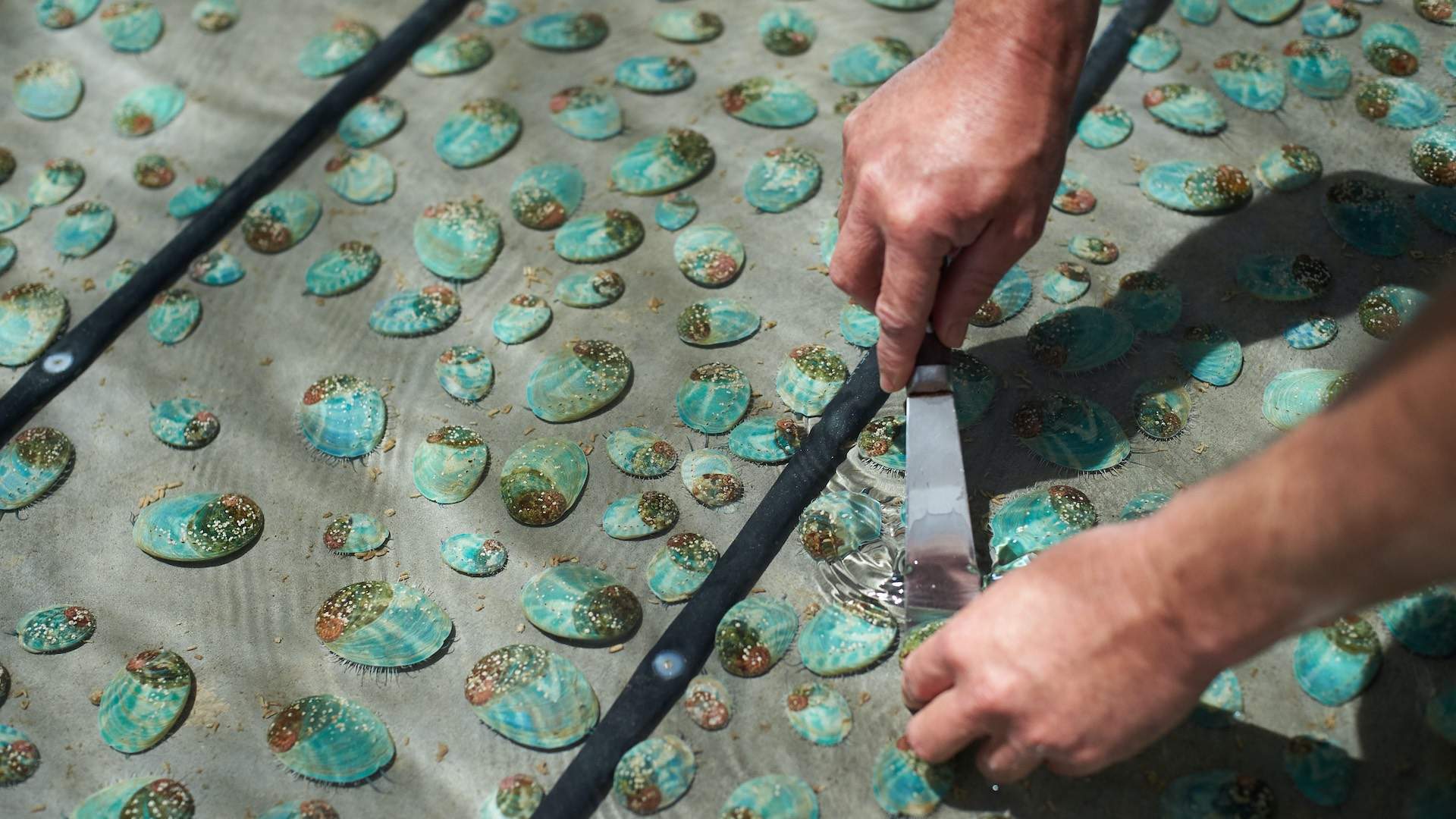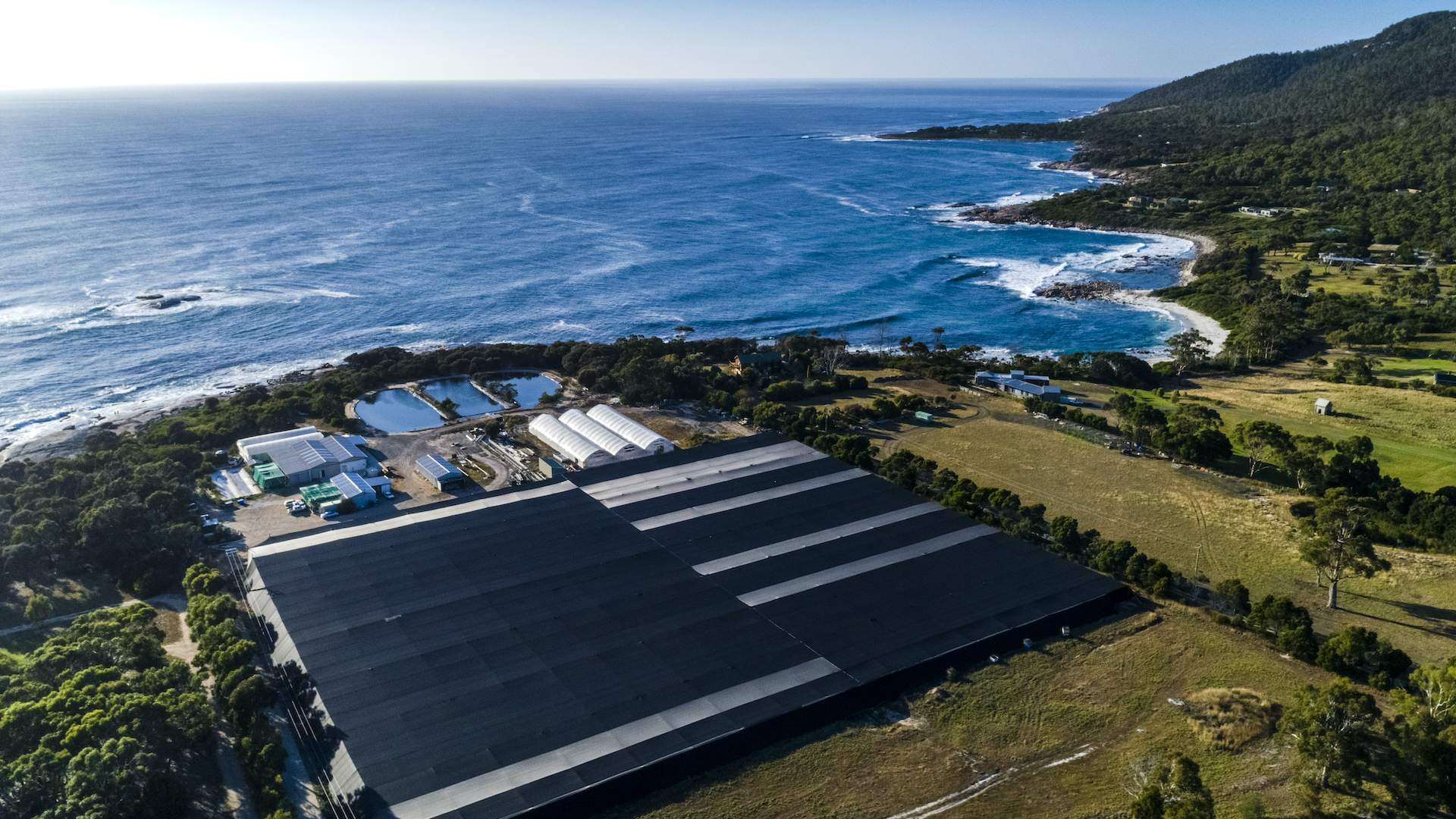 "
Technological Waves
In the fight for true sustainability, the call to technological arms is a necessity. To fight waste without compromising on the flavour and quality of the pearl-white meat, Yumbah has developed the process of Suspended Animation Freezing. Developed over a number of years, the process is a clever combination of Australian and Japanese technologies.
"Historically, it was widely believed that fresh, wild-caught abalone was preferable to frozen, which saw a reliance on ocean-farmed product," explains Wood. "With Suspended Animation Freezing, we're able to maintain the highest levels of quality and freshness — if not superior to wild-caught abalone — which does not deplete ocean resources."
The innovative tech also means that the harvest can be stored in a premium condition in the freezer for up to three years, which reduces the risk of waste.
For weeks prior to harvesting, abalone can be held in aquariums full of stale, recirculated water. At Yumbah, however, snap-freezing — which only takes a few minutes — literally stops the sea critters in their tracks, locking in the shape, smell and fresh ocean taste.
For an unforgettable abalone experience — whether that's delicately sliced strips of sashimi or perfect crispy mouthfuls alongside a fresh salad — you're looking for molluscs that have been frozen whole, including their shells.
Technology working with the flow of our oceans, with a prized product in tow, is a very good reason to seek out Yumbah abalone when looking to savour the salty catch.
"
How to Enjoy the Ocean Delicacy
Greenlip abalone is a seafood that's held in extremely high regard globally. "What's not to love about abalone?" enthuses Guy Turland, owner of Bondi cafe The Depot. "It has some of the sweetest and most tender flesh of any seafood out there."
Whether you decide to cook your abalone hot and fast or low and slow, the delicate meat is a delicious kiss from the ocean that deserves to be centre-plate. "The result of low heat over a longer period results in buttery smooth abalone, which highlights its natural sweetness," says Turland. "But my go-to is salt and pepper or crumbed. Thinly sliced abalone flash fried in hot oil will give you a crunchy golden outside and tender inside."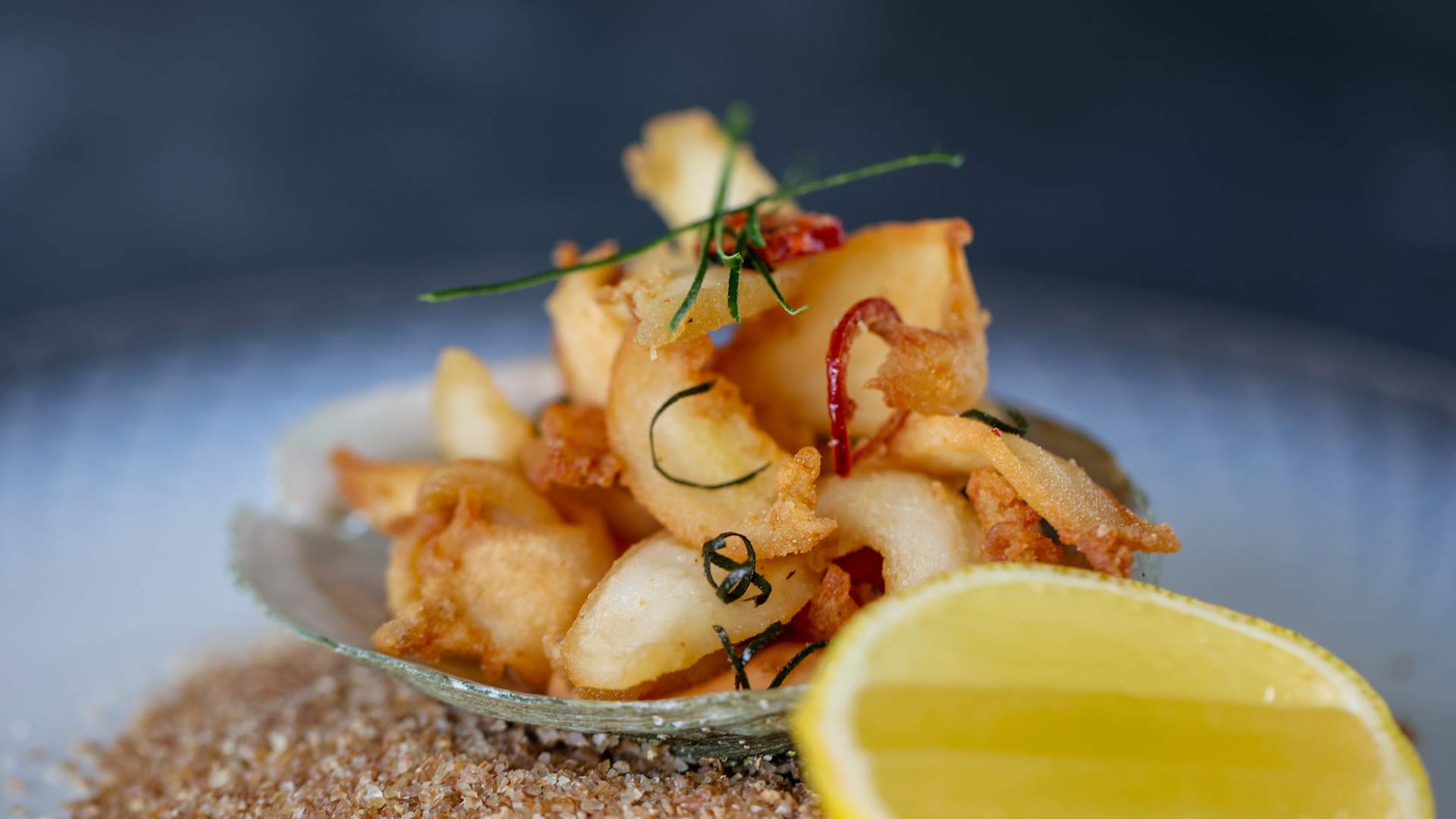 "
Salt and Pepper Abalone
Teaming up with the ASC, Guy Turland brings you this seriously tasty sustainable seafood dish. Crispy strips of Yumbah abalone meat, spicy mayo and a zesty squeeze of lemon to finish — perfection. Take extra care to not cut yourself on the sharp edge of the shell, though.
INGREDIENTS
5 ASC-certified Yumbah greenlip abalone
¼ cup flour
¼ cup corn flour
½ tsp salt
½ tsp white pepper
1 clove garlic, sliced
1 chilli, sliced
4 makrut lime leaves
1 litre frying oil (vegetable, grape seed)
1 lemon

For kimchi mayonnaise
1 cup mayonnaise
2 tbsp kimchi
METHOD
Blend kimchi and mayonnaise together until smooth, then set aside.

Place live abalone in an ice slurry for 15 minutes before you shuck them. To shuck, face the sharp thin edge of the abalone towards you. Using a tablespoon, place the spoon against the muscle in the middle of the shell where it is attached and scoop out the flesh (the meat should just pop out). Hold the shell down with the spoon and pull the meat back towards you to separate from the gut membrane. Using a sharp knife, cut the membrane and clean the abalone.

To tenderise the abalone, you will need a meat mallet, rolling pin or a heavy based pot. Place the abalone between a clean tea towel or paper towel, then tenderise for about one minute. Wash the abalone shell in hot water, ready to use as a serving dish.

To remove any excess moisture from the meat, gently wipe off the sticky residue with a paper towel. Slice the abalone into two millimetre-thick strips.
Preheat the oil in a deep pot on high heat (180 degrees celsius). While the oil is heating, combine the flour, corn flour, salt and white pepper for the crispy coating, mix well with a fork. Then, coat each piece of abalone well.
Fry in small batches to ensure your oil stays hot. For each batch, add a few makrut lime leaves, garlic slices and chilli, before frying the abalone on high heat for one to two minutes, flipping every 30 seconds. Then, remove using a slotted spoon and place on some kitchen towel to absorb excess moisture and oil.
Serve immediately with extra white pepper, kimchi mayonnaise and lemon.
Looking to make your seafood enjoyment more responsibly? Look for the ASC green label to ensure your catch hits the mark. To learn more, head to the website.