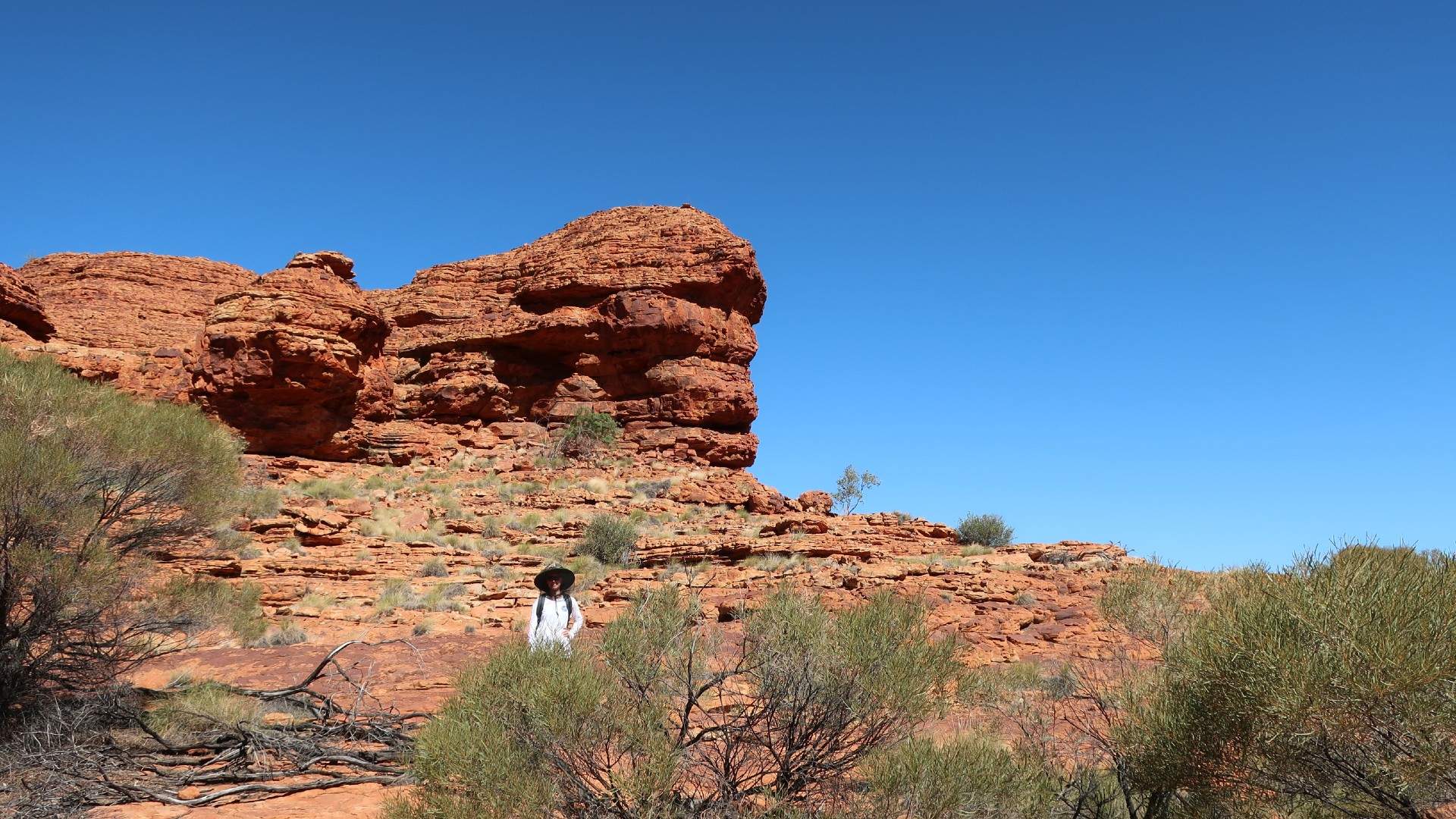 "
Personal Field Notes
A Week-Long Journey Through the Heart of Australia
Concrete Playground Editor, Suz Tucker, journeyed to the Red Centre of Australia to discover places and culture you'll find nowhere else on earth.
I always wanted to go to the Northern Territory.
Like anyone who's seen tourism advertising with all that open space, rust-coloured rock and star-flecked skies, it has held residence on my travel bucket list for years. But it kept getting nudged down the pecking order by competing destinations. It felt like a big trip. One needing (and deserving) several days — the number of holiday-days we Australians often reserve for international trips and extended summers near the ocean.
But this year, for me, serendipitously it kind of just fell into place.
At the start of May, between this job at Concrete Playground and my previous one, I gave myself the gift of five weeks of unemployment. And, with the rest of the world off-limits, the stars aligned, the state borders were open (temporarily), the fly nets were purchased, and I made my journey to the Red Centre.
It is breathtakingly, movingly, exceptionally beautiful, just as the aforementioned tourism ads promise. And yet I completely underestimated how extraordinary an experience Central Australia is for an Australian.
The connection to place, to this ancient part of the country, to the Indigenous culture and the significance for the people, stories and places is powerful. And that is thoughtfully communicated to visitors. It is thankfully protected and owned by the traditional custodians of the land, who generously and patiently share the culture, language and tradition with visitors.
Driving through the desert, past an epic span of cracked, dry salt lakes seemingly in the middle of nowhere, through some of the most extraordinary natural structures on earth, hiking canyons and tracks to views you can't experience anywhere else in Australia let alone the entire world… It's deeply special. I found it a changing experience, one that shifted my relationship with living in Australia.
I also got to spend a couple of weeks wearing nothing but Tevas, oversized shirts and a Bunnings hat (no spon! Just a great hat!), all of which you'll glimpse in the photos that follow with a few highlights from my journey.
Note: Concrete Playground has a partnership with Tourism Central Australia but the trip detailed below happened prior to the partnership and no elements were paid for or gifted by any third party.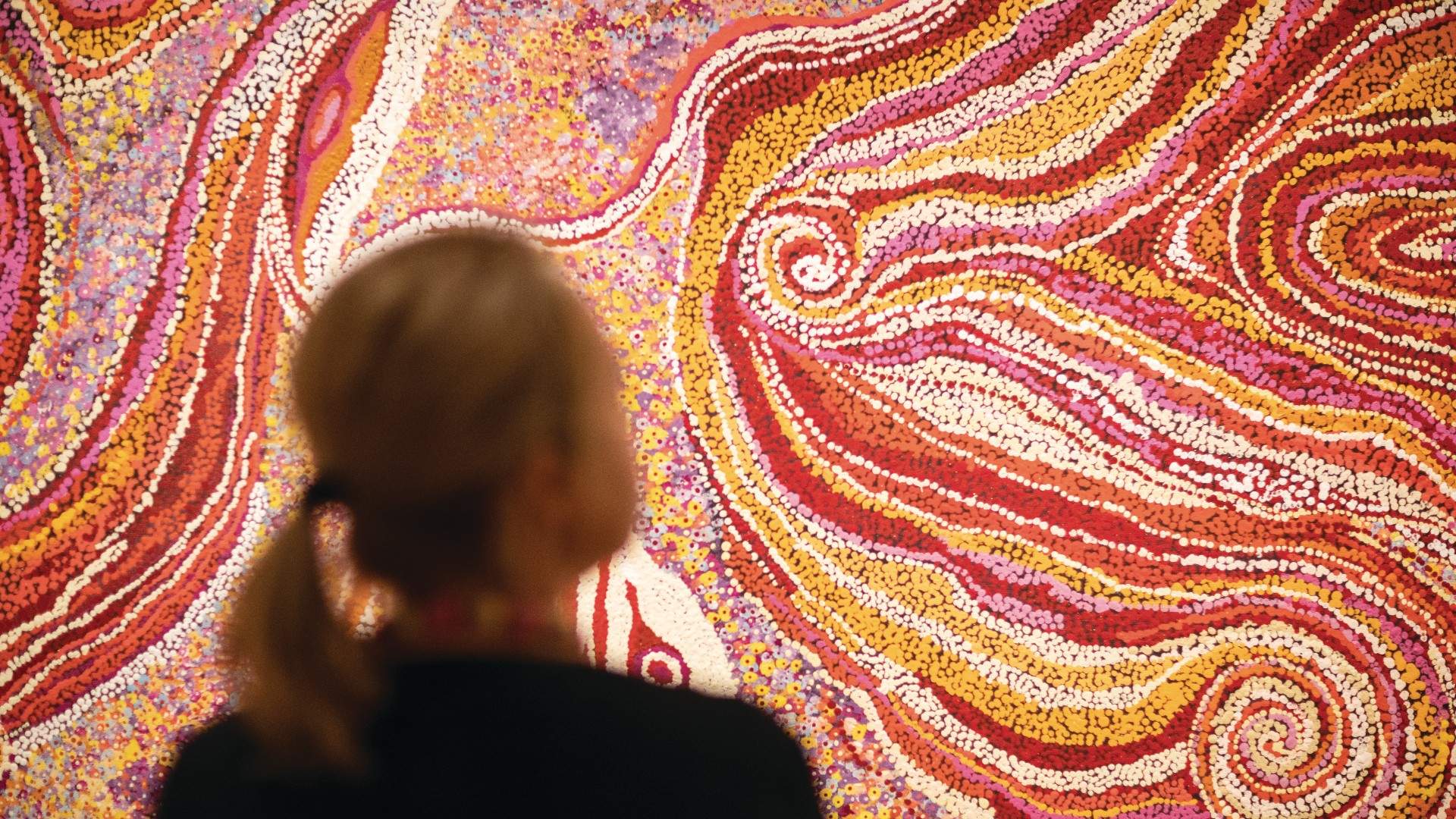 "
ALICE SPRINGS
Alice Springs is surprisingly lively in spite of its remote location and the absence of global tourists. Me and my travel partner pulled into the DoubleTree by Hilton in a hired SUV (which you will most definitely need unless you're keen to get on a tour bus).
The main appeal of staying at the DoubleTree, beside convenient proximity to the centre of town, is Hanuman, the fantastic hotel restaurant helmed by restauranteur/chef, Jimmy Shu, who happened to be strolling the floor, charming patrons on the night I had dinner there (the madras goat curry was unreal).
Alice isn't famed for being an epicure destination but, in addition to Hanuman, there's some good eating to be found. Confucius Palace Dumpling, a spot just off the mall, had great panfried dumplings, a smashed cucumber salad as good as any I've had, and a wonton soup I eyed off jealously on the neighbouring table. For brunch and coffee, Page 27 Cafe serves Little Marionette coffee and an impressive menu of modern cafe fare full of fresh ingredients.
STAY & EAT
DoubleTree by Hilton – 82 Barrett Drive, Alice Springs
Best for lunch: Confucius Palace Dumpling – 10/63 Todd Street, Alice Springs
Best for lunch/coffee: The Goods coffee shop – 13/11 Todd St Mall, Alice Springs
Best for lunch/coffee: Duyu Coffee Roasters – 10 Hele Crescent, Alice Springs
Best for dinner: Hanuman – 82 Barrett Drive, Alice Springs
Best for dinner: Simply Korean Restaurant – Simply Korean Restaurant, 41 Gap Road, Alice Springs
Best for breakfast/brunch: Page 27 Cafe – 3 Fan Arcade, Alice Springs
There are artist spaces and galleries in small communities and remote areas, but in the centre of Alice you can find terrific collections of works by Indigenous artists from all across the Central Desert, from the famed dot paintings of the region to weaving, pottery and wood carvings.
Some of the best places in Alice Springs to see, buy or learn about art includes Papunya Tula Gallery showcasing works by world-renowned artist cooperative Papunya Tula. It is entirely owned and directed by traditional Aboriginal people from the Western Desert.
Jila Arts sells works that, in part, are created in the gallery-funded studio where you can find First Nations artists like Clarise Tunkin, Judy Watson Napangardi, and husband-wife painting team Damien and Yilpi Marks who combine their individual dreaming stories in each collaborative piece.
At Aboriginal owned and directed Iltja Ntjarra ('Many Hands') Art Centre, you can purchase works, meet artists and see them practice their art. The Centre is largely focused on Hermannsburg School-style watercolour artists, who paint in the tradition of their grandfather and relative, the legendary Albert Namatjira.
If handcraft is more your thing, Tjanpi Desert Weavers is a not-for-profit Indigenous social enterprise of Ngaanyatjarra Pitjantjatjara Yankunytjatjara (NPY) Women's Council with a gallery space in Alice Springs where you can find beautifully made Tjanpi baskets, sculptures, jewellery and more.
The experience of listening to artists and gallerists talk about their stories expressed through pattern, shape and colour — while you're there in the place of their history and home… well, it permanently changes the way you see a painting or piece of craft.
ART SPOTS
Iltja Ntjarra 'Many Hands' Art Centre – 29 Wilkinson St, Alice Springs
Mbantua Gallery – 64 Todd Mall, Alice Springs
Papunya Tula – 63 Todd Mall, Alice Springs
Jila Arts – 75 Todd Mall, Alice Springs
Tjanpi Desert Weavers – 3 Wilkinson St, Alice Springs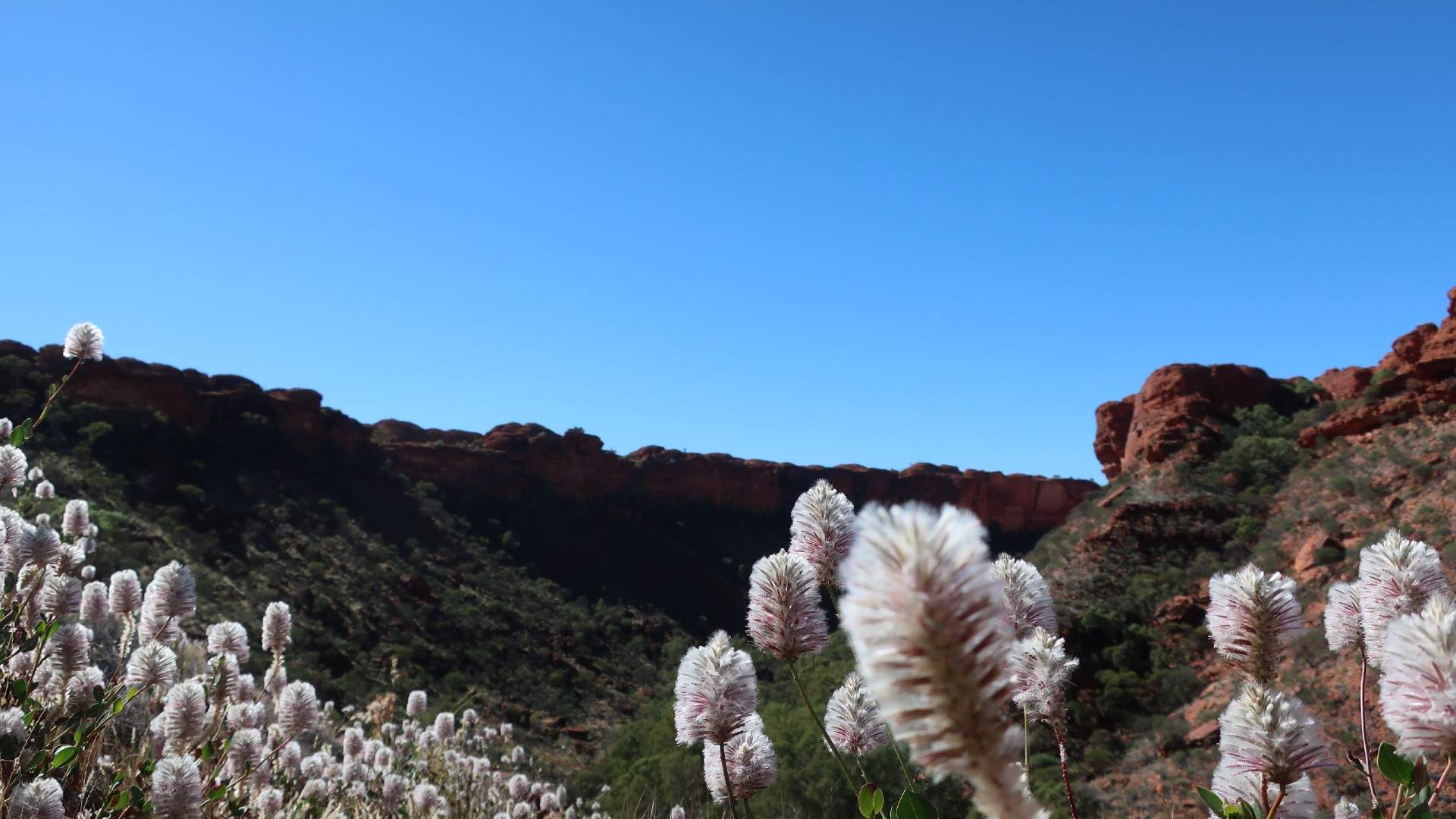 "
KINGS CANYON
Kings Canyon in Watarrka National Park is a massive sandstone gorge that geologists have estimated was formed 400 million years ago. Until I started researching my trip in earnest, I didn't actually know that much about it apart from a vague familiarity with the name but it deserves a much higher profile.
It's a solid 280-kilometre drive (around five-and-a-half hours) from Alice Springs. Throughout the journey, the colour of the landscape starts changing, swathes of greenery gradually replaced with dusty red everywhere. Sinister curls of paddymelon vines and the watermelon-looking fruit lie in the margins of the road — weeds that "unfortunately taste like shit with no nutritional value," according to a local.
Kings Canyon itself is all awe. It's like a greatest hits of iconic Australian scenery. Spectacular views from cliffs reached after a challenging ascent up stone stairs. Row after uneven row of Mulla Mullas (a native herb with feathery flowers). Imposing sandstone walls that soar 100-metres high on either side as you walk through the gorge. And the 'Garden of Eden' — an oasis-like waterhole surrounded by rare plants and hundreds of birds, providing a cooling reprieve from the sun.
The walking trails here are some of the best hiking in the NT. You can do Kings Canyon Rim Walk, Kings Creek and Kathleen Springs, all of which you can cover in the first half of the day if you're reasonably fit and game. And, for something a bit longer, the Giles Track is a 22-kilometre hike through Watarrka National Park that's at the top of my list for when I return.
The other highlight was the Karrke Aboriginal Cultural Experience. In the Northern Territory, a 'cultural experience' is where the local Indigenous people host visitors (i.e. any non-Indigenous people) and give them a warm introduction to their culture, history, language and traditions. Every opportunity you have to go to one, do it.
A Luritja woman named Debbie was the main guide and she was brilliant, completely engaging, patient, open and really funny. The experience included an introduction to bush foods, traditional tools, language and the verbal/non-written history and how it is passed on by using place and landmarks to communicate to new generations about the land through storytelling and visual communication.
This is the kind of education that should be taught in all Australian schools, with people like Debbie teaching it.
LOCAL WALKS
Kings Canyon Rim Walk – Kings Canyon
Kings Creek walking trail – Kings Canyon
Kathleen Springs walking trail – Kings Canyon
CULTURAL EXPERIENCE
Karrke Aboriginal Cultural Experience – Wanmara, Petermann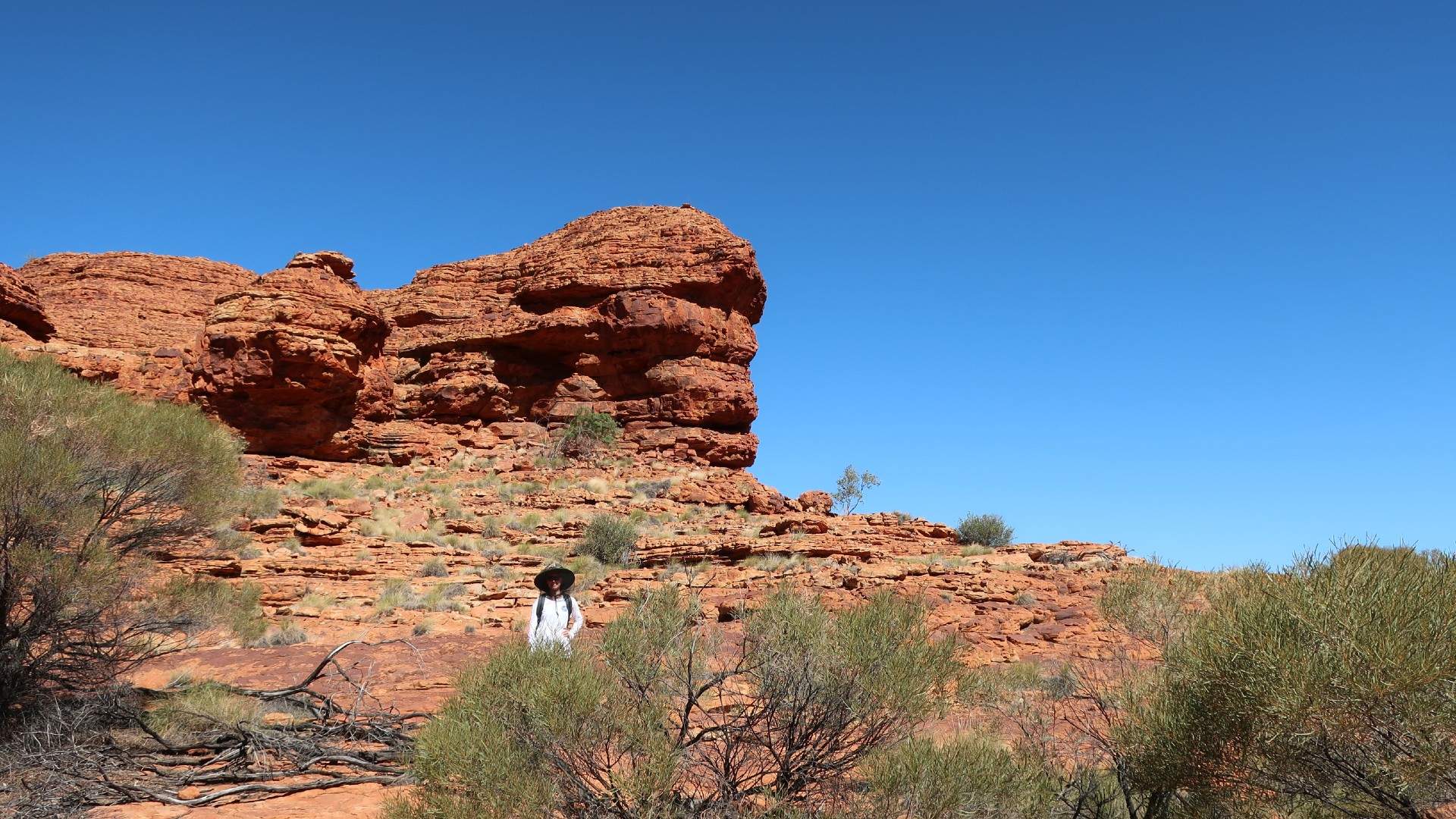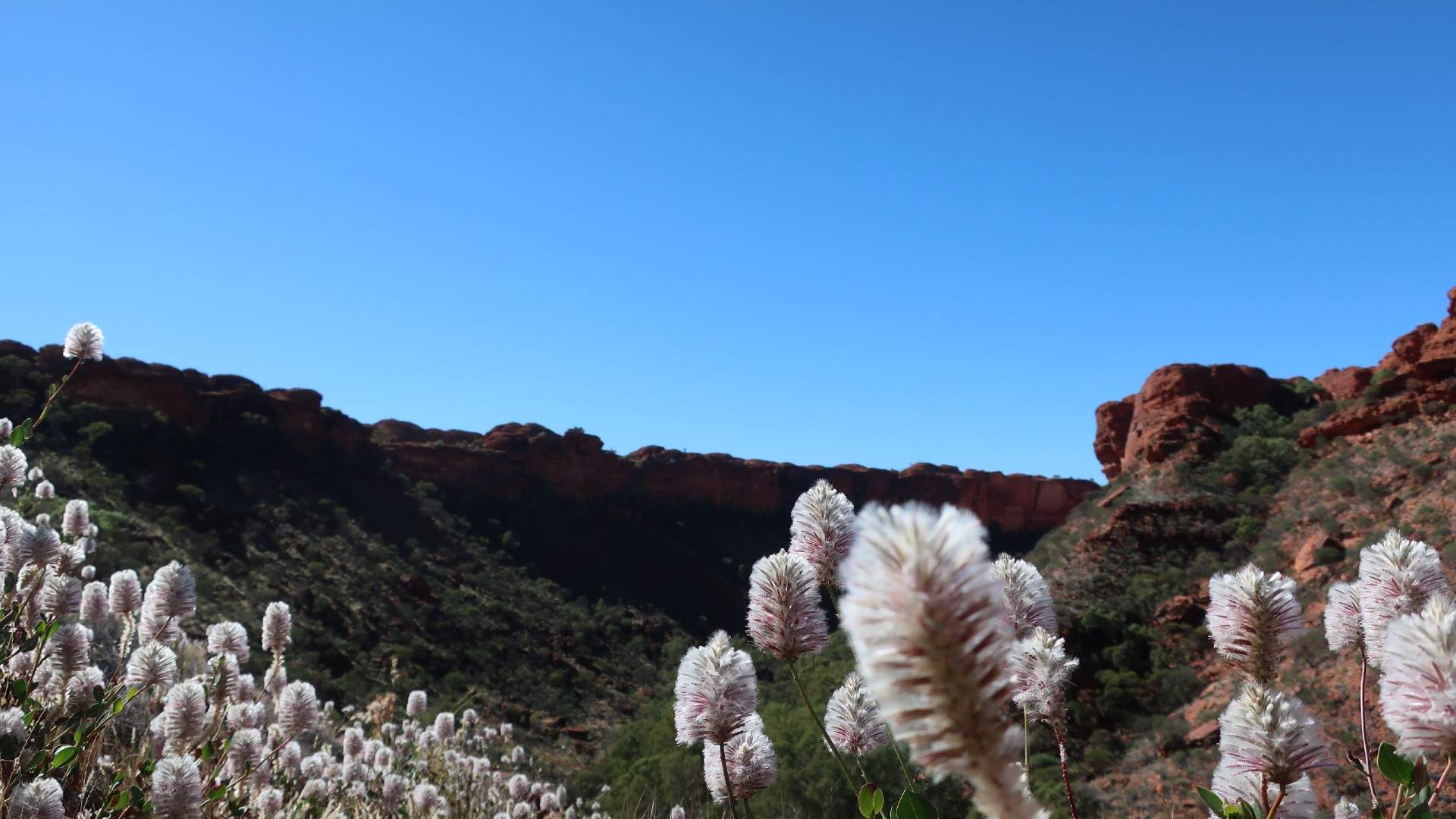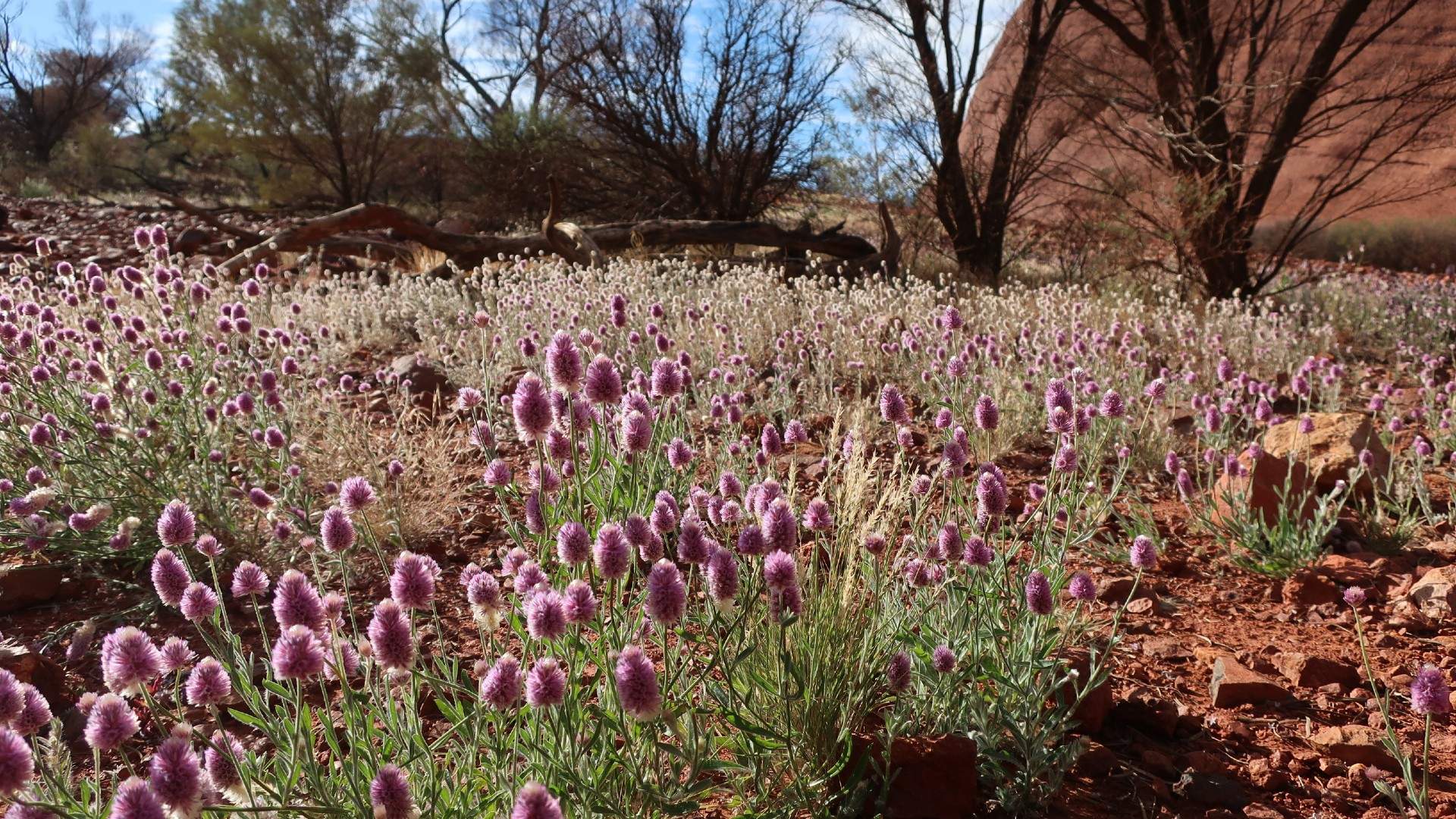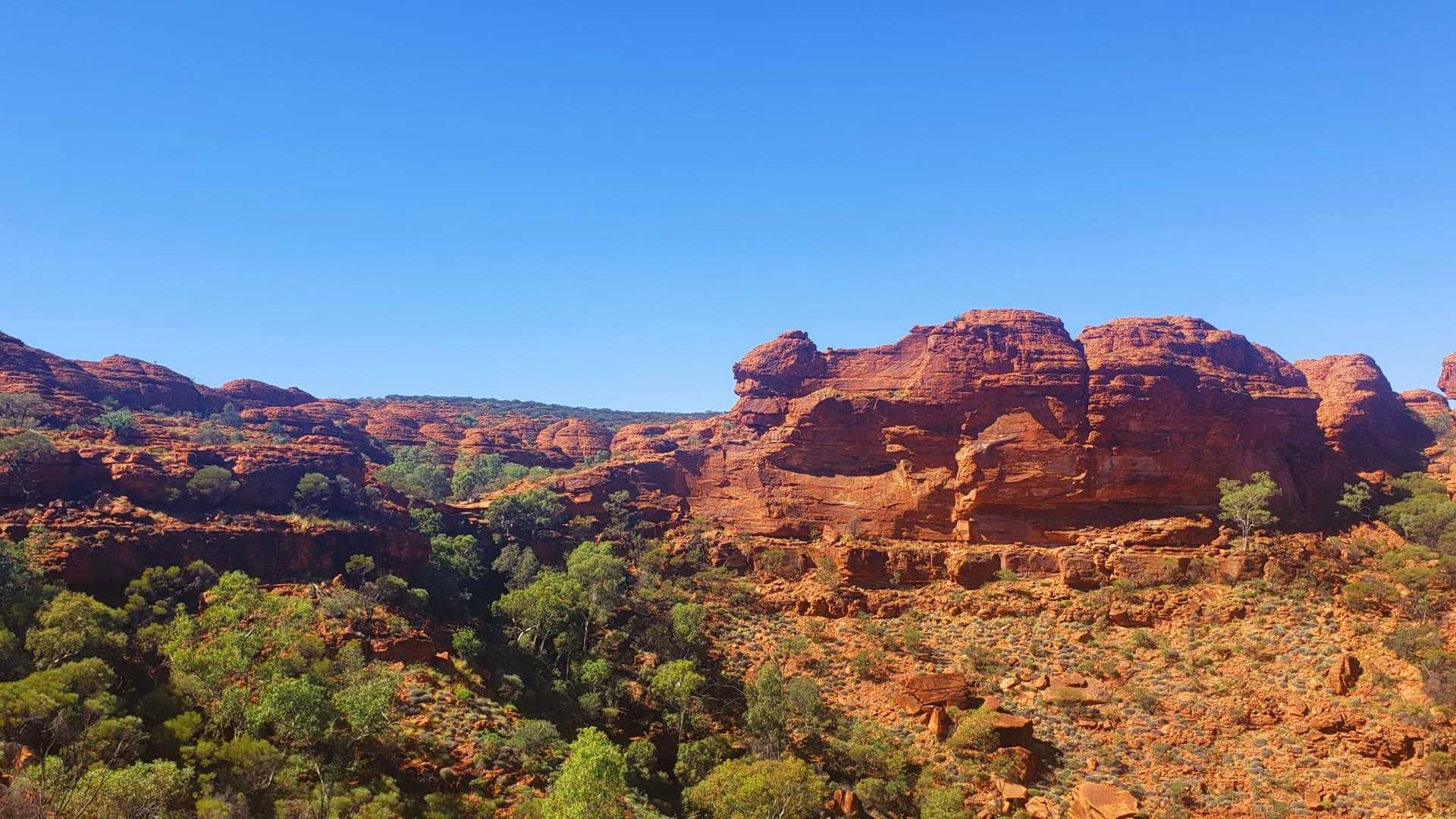 Before getting to the Red Centre, I had spent a week camping in Kakadu, so, anticipating that I'd be ready for a bit of luxury by the time I got to Kings Canyon, I went all-in and booked a stay at Kings Creek Station — a working cattle station that offers sleeping options from no-frills DIY camp sites to the extremely special Dreamtime Escarpment luxury glamping.
It's an all-inclusive experience that comes with lush bedding, private shower and bathroom, outdoor bathtub, self-cook gourmet meals, private fire pit and a generous drinks package. And floor-to-ceiling fly nets and air-conditioning — the greatest luxuries of all!
I stayed for two nights and I'd definitely recommend doing the two instead of a single night if you can, to make the most of the scenery, seclusion and creature comforts.
If you opt for accommodation that doesn't do the all-inclusive thing (particularly if you camp) take plenty of food, snacks and drinks with you, as groceries and dining options are in short supply. Kings Creek Station does have a cafe for espresso coffee, homemade baked treats and a famous camel burger if you're the carnivorously fluid type.
PLACES TO STAY
Kings Creek Station – 12725 Luritja Rd, Petermann
Kings Canyon Resort – Luritja Rd, Watarrka National Park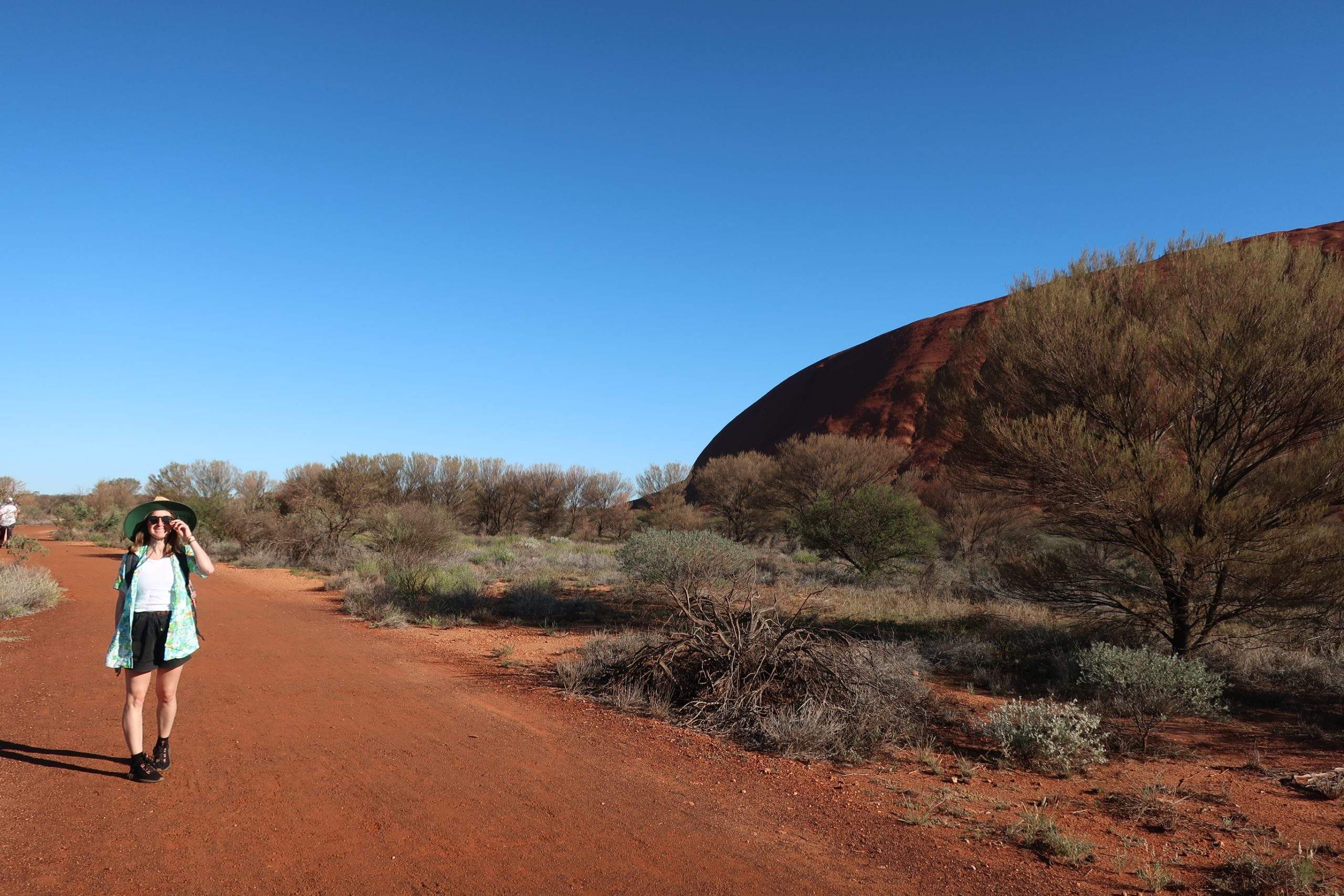 "
ULURU & KATA TJUTA
I have literally hundreds of photos that I took on the approach to Uluru, from the window of the car, grinning uncontrollably. You must do that before you do anything else.
Here you go:
The Uluru-Kata Tjuta National Park area has no end of places to explore, tours and experiences. For my money, these are the absolute essential.
THE BASE WALK AT ULURU
Walk the full circumference of the iconic natural wonder. Go early in the day or late in the afternoon so you can catch sunrise or sunset. The shadow changing across the rock as you curve around provides a different perspective every time. If, like me, you love a stroll, you should also do the Mala Walk and the Kuniya Walk to the Mutitjulu Waterhole.  Give yourself a couple of days at Uluru to cover all of them.
It's a deeply sacred place, so travellers need to respect and observe any instruction on signage about photography or areas that are off-limits to visitors.
ULURU AT SUNSET
Watching the sun disappear behind Uluru is A Moment. There's an official viewing area so you don't need to watch it from the windows of your car, taking silly photos while grinning uncontrollably, or just quietly sucking in your emotions. En route to the viewing spot, pick up some snacks from the IGA in Yulara for as idyllic a sundowner as you can possibly get.
DISCOVER KATA TJUTA
Kata Tjuta isn't as famous as Uluru, but it should be. The massive rock formation is made up of 36 stone domes (in the Pitjantjatjara language 'Kata Tjuta' means 'many heads') and is an extremely important sacred place for the Anangu — the language name for the Yankunytjatjara and Pitjantjatjara people. Because of its significance in Anangu culture, again, be conscious about what and where you photograph (but this is all really well signposted).
VALLEY OF THE WINDS WALK
This is the best walk I did on the trip, straight through the guts of Kata Tjuta's domes, through the incredibly beautiful Walpa Gorge. The Valley of the Winds walk is an absolute knockout of landscape, vistas and ancient history.
TALI WIRU DINNER
Tali Wiru is a legitimate contender for the most special dining experience available on earth. At Uluru I stayed at Sails in the Desert and on the final evening of my trip I was picked up by a bus-meets-sand-caterpillar vehicle and driven to a remote part of the desert on a private sand dune (Tali Wiru translates to 'beautiful dune') to have dinner under the brightest, clearest stars I've ever seen.
The food is a brilliant showcase of native ingredients, the wine is generously poured, and dinner is hosted by an Indigenous storyteller who takes you through a pre-dessert star-gazing session from your dinner table. This is pinnacle bucket list material and, while it's definitely on the higher-end of the price scale, it's a genuine one-of-a-kind experience that is so worth it.
It's hard not to speak in superlatives when describing the experiences in this place, they're simply unavoidable. It is that good. I feel fortunate that I had the chance to make what was a perspective-changing, overwhelmingly enriching trip to the centre of Australia.
I knew it would be amazing to experience and stunning to look at and an adventure, but what I wasn't expecting was a moving connection to the place and the people there.
It's a journey I hope you have the time and means to make as soon as you can.
Explore the Red Centre and plan your own journey with Discover Central Australia.
Want to plan your very own adventure to the Red Centre? Take a look at our handy trip builder to start building your custom itinerary now.
Images: Suz Tucker