Allen's Has Released a New Lolly-Filled Version of AWW's Beloved Birthday Cake Book
Indulge your sweet tooth and find inspiration for your next at-home baking project.
If were a kid in Australia over the past four decades, your birthday probably wasn't complete without a butter cake mix, vienna cream icing and some lollies. Thanks to The Australian Women's Weekly Children's Birthday Cake Book, that combination has long been the stuff of youthful dreams — and yes, you probably begged for it to be served in various creative shapes and configurations at all of your childhood birthday parties.
We all know the book in question. Even when we were months and months away from next blowing out our candles, we all pored over pictures of its cakes for hours and hours, studiously planning which one we wanted next. And, we all should have a copy of that beloved tome on our shelves now; however, you'd best save some room for its new companion.
Get ready to bake your way through the Allen's Party Cake Book, a collaboration between the sweet brand The Australian Women's Weekly that reimagines a heap of the cakes we've all grown up loving with Allen's lollies. To answer your number one question, yes, the famed train cake is included. There are 38 cakes in total, obviously all featuring plenty of Allen's lollies — think: snakes, freckles, bananas, strawberries and cream, raspberries and more — in a big way.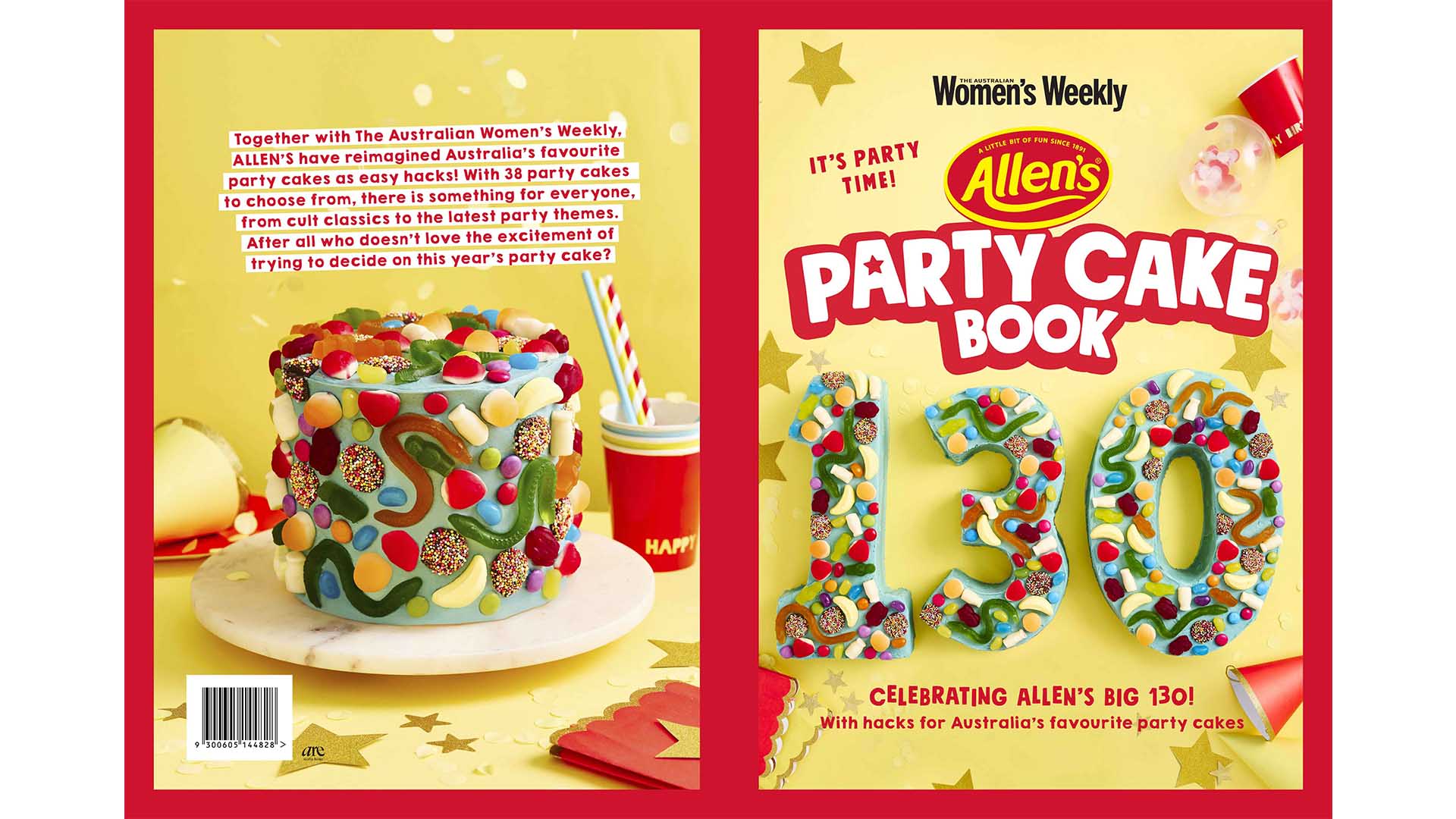 That's reason enough to bake a cake, naturally. If you're currently in lockdown, consider it an excuse to treat yo'self to something tasty. And if you need another reason, the book has been released to celebrate Allen's 130th birthday, so you can get mixing and baking to commemorate the occasion.
To nab a copy of the Allen's Party Cake Book, you'll need to head to Coles, where they're available for a limited time while stocks last. Because you'll need lollies for all of the recipes, you'll get a copy of the recipe book for free when you buy three Allen's or Bakers Choice products in one transaction.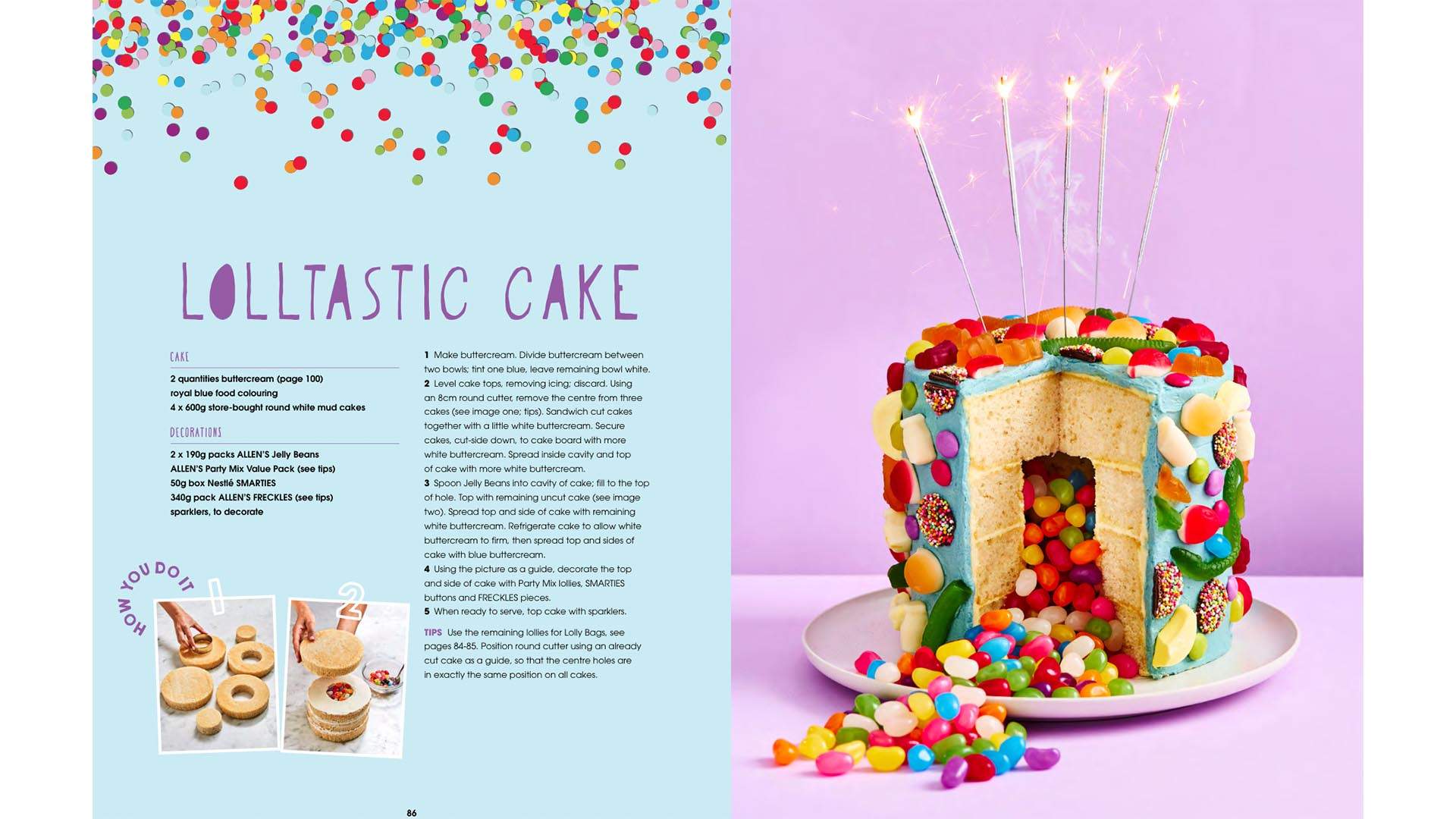 The Allen's Party Cake Book is available from Coles supermarkets while stocks last.