Chris Lucas and Never Never Distilling Have Created an Exclusive New Oyster Shell-Based Gin
This new sip is a big, fresh expression of the Aussie coastline — crafted using oyster shells from Kangaroo Island as well as a host of seaside botanicals.
Oysters and gin are both high up there on the list of Aussie food and drink faves, especially at this time of year — on the cusp of what's set to be a huge silly season. And now, the two ingredients are joining forces in a very special way: the brand-new Oyster Shell Gin from South Australia's Never Never Distilling Co and Chris Lucas' (Chin Chin, Hawker Hall, Baby) new Melbourne restaurant Society.
The collaborative concoction is made using oyster shells from Kangaroo Island, as well as a host of seaside botanicals including saltbush, Tasmanian wakame and native coastal daisy. You'll also find some salted citrus, mint, pine, waxflower and coriander spice in the mix.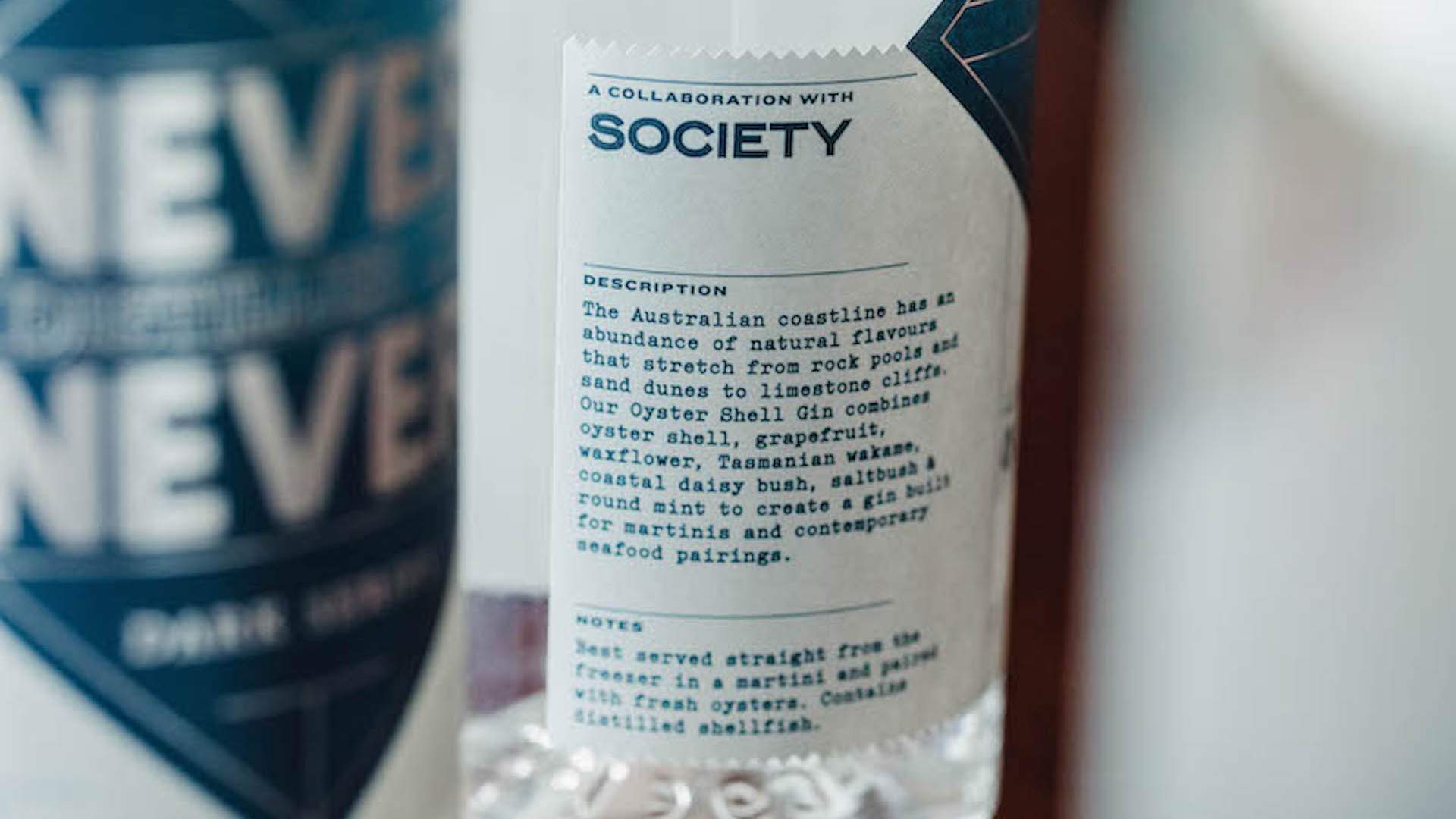 All the ingredients fuse to create a mineral-forward spirit with subtle saline notes, representing a big, fresh taste of the Aussie coastline. Spritely citrus aromas and a lengthy finish mean it's just as well-suited to a dry martini as a refreshing G&T.
The sip's also primed to be paired with a seafood feast, whether that involves more local oysters, or some other kind of ocean-fresh goodies. Which makes it a festive season winner, of course.
This particular match-up of distillery and restaurant is a fitting one, given the sophisticated seafood dishes peppered through Society's menus and Never Never's own penchant for innovation.
You can find the adventurous drop pouring exclusively at Society once it reopens on November 5, as well as at the distillery's McLaren Vale cellar door. It's also selling over on Never Never's online store.
The Never Never Dark Series Oyster Shell Gin is available from the distillery's website, for RRP $75. You can also get your hands on it at Society, 80 Collins Street, Melbourne (from November 5), and at Never Never Distilling Co, 56 Field St, McLaren Vale, South Australia.