Deliveroo Is Starting 2022 with Free Delivery on Plant-Based Dishes From Over 1500 Restaurants
Kicking off 2022 by ditching meat? Get vegan katsu curries, fried cauliflower burgers and pitas with plant-based lamb brought to your door.
New year, new plans to eat healthier. Yes, we all know how resolutions go. And if you're kicking things off by ditching meat — altogether, or just by trying to work more plant-based options into your meals — but you don't want to cook each and every dish that you tuck into, Deliveroo has announced a handy special to start 2022.
Until Monday, January 31, the delivery service is offering Australians free delivery from more than 1500 local restaurants, but only if you're ordering plant-based fare. Looking for an excuse to munch on a fried cauliflower burger from Mary's, one of Zeus Street Greek's pitas with plant-based lamb, Katsu King's vegan katsu curries or a classic vegan burg from Betty's Burgers? We've just found it.
Other eateries involved include Huxtaburger, MadMex, Fishbowl, Grease Monkey and Grill'd, plus Oriental Teahouse, Royal Stacks, Grassfed, I Love Pizza and Gnocchi Gnocchi Brothers. Obviously, the list goes on. Odds are that if you can think of a dish that doesn't include meat, it's part of the deal somewhere around the country.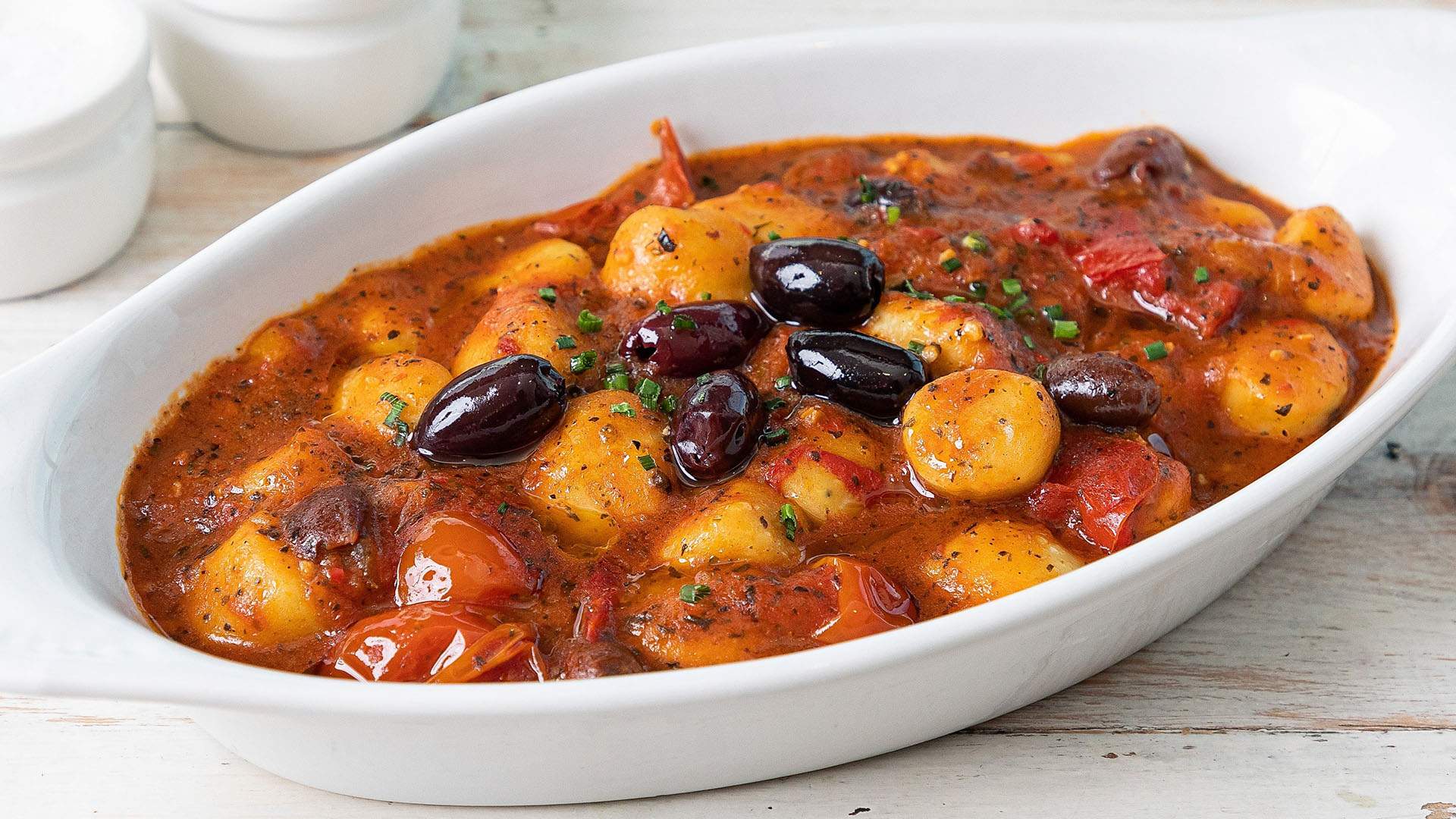 Of course, whichever plant-based dish you choose, you'll still need to pay for whatever you'd like to eat; however, you won't have to fork out more on top to get it brought to your door.
Deliveroo is calling the special 'veganuary' — and, as you usually do, you'll need to place your order via the Deliveroo app.
Deliveroo's free delivery on plant-based dishes on offer until Monday, January 31 Australia-wide via the Deliveroo app.