FOOD & DRINK
Moon Dog Brewing Is Kicking Off Summer by Giving Away a Heap of Free Fizzer Alcoholic Seltzers
Bring your vessel to Moon Dog's breweries to nab a free drink — or head to a number of other spots around the city, Sydney and Adelaide for a free schooner.
Among Australia's claims to fame, our love of a good shoey ranks right up there. We're not only a land girt by sea — we're a nation unrestrained by the idea that you can only drink booze from glasses. Fancy sipping alcoholic seltzer from a trophy instead? A coffee mug? A plastic hat? Whatever else you happen to own that holds a standard jug worth of alcohol? If you're in Melbourne,  Moon Dog Brewing has the giveaway for you.
When free drinks are on offer, no one needs to dress up the concept. Mention free booze, and we're all already sold. Still, Moon Dog has whipped up something special to celebrate not only the first day of summer, but also the arrival of the brewery's world-first post-mix machine for Fizzer, its alcoholic seltzer line. So, come Wednesday, December 1, it's pouring free Fizzers to everyone who brings their own vessel to Moon Dog OG in Abbotsford between 4–6pm and to Moon Dog World in Preston from 3–6pm.
On the menu: freshly poured Fizzers in tropical crush, peach iced tea, raspberry sorbet and piney limey flavours. And yes, by vessel, Moon Dog means container — something that can hold booze naturally.
There are a few caveats, unsurprisingly. Firstly, your chosen vessel needs to be clean. Secondly, it'll only be filled to the standard jug amount — so, to 1140 millilitres. Also, it needs to be watertight, and everyone only gets one vessel per person.
Bring the best, most creative vessel to either venue and you'll also win a slab of Fizzer delivered to your door. That's worth scouring the cupboards for, clearly.
If you're reading this from Sydney or Adelaide and you'd also like a free Fizzer, here's some good news for you, too: Moon Dog is doing giveaways in those two cities — and at other venues around Melbourne — but you'll have to stick to sipping your drink out of an ordinary schooner instead. At three Sydney spots, four Adelaide bars and three other places in Melbourne, the freebies will also be limited to the first 50 folks through the door from set times.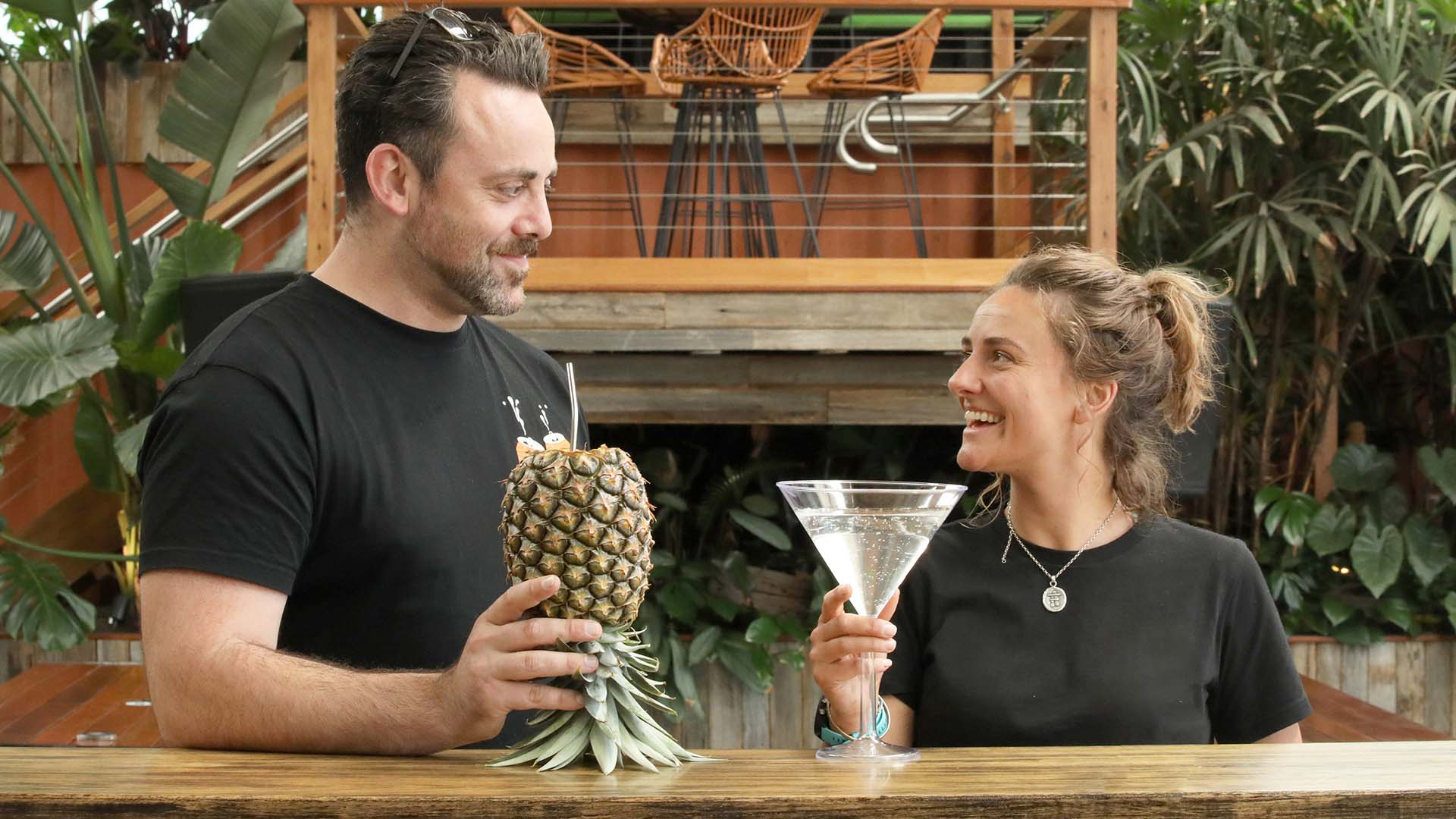 Either way, kicking off summer by saying cheers to a free beverage obviously ticks a key box: starting the season as you mean to go on.
Suddenly thirsty? Here's where you can nab your free drink on Wednesday, December 1:
VICTORIA
Moon Dog World, 32 Chifley Drive, Preston — 3–6pm
Moon Dog OG, 17 Duke Street, Abbotsford — 4–6pm
Concrete Boots Bar, 381 Burnley Street, Richmond — 4–6pm
Lulie Tavern, 225 Johnston Street, Abbotsford — 4–6pm
Yorkshire Stingo, 48 Hoddle Street, Abbotsford — 4–6pm
NEW SOUTH WALES
Sneaky Possum, 86 Abercrombie Street, Chippendale — from 12pm
The Unicorn, 106 Oxford Street, Paddington — 5–7pm
The Townie, 326 King Street, Newtown — all day
SOUTH AUSTRALIA
Stag Public House, 299 Rundle Street, Adelaide — from 12pm
Lady Daly Hotel, 126 Port Road, Hindmarsh — from 12pm
Uni Bar, Union House, Ground Floor of The University of Adelaide — from 12pm
Cry Baby, 11 Solomon St, Adelaide — from 12pm
Moon Dog Brewing's free Fizzer giveaway takes place on Wednesday, December 1 at a range of Melbourne, Sydney and Adelaide venues. For further details, head to the Moon Dog website.
Published on November 25, 2021 by Sarah Ward