Banjo's Bakery Cafe Has Brought Back Its Double Cheeseburger Pie for a Limited Time
It layers a beef patty, cheese, onion, tomato sauce and mustard in a pastry case — and yes, it includes pickles.
For decades, if you wanted to eat a burger patty topped with cheese, there was only one way to do it. Then a number of hybrid culinary creations started popping up — like cheeseburger spring rolls, that now-popular pub menu inclusion, as well as cheeseburger dumplings and even cheeseburger soup. Or, at Banjo's Bakery Cafe, you can opt for a double cheeseburger pie. Part of the Aussie chain's signature range, it's back on offer to help simultaneously satisfy your cheeseburger and your pie cravings.
Yes, the double cheeseburger pie is exactly what it sounds like. Encased in pastry, you'll find layers of burger patty, cheese, onion, tomato sauce and mustard. And, if you're wondering about that most controversial of cheeseburger fillings — yep, that'd be pickles — they're sandwiched inside as well.
This isn't the first time that Banjo's, which has stores in New South Wales, Victoria, Queensland, South Australia and Tasmania, has served up this foodie mashup. But when it does offer up items from its signature range — such Tasmanian scallop, bangers and mash, and chicken parmigiana pies — they're only available for a limited time. That's the case here, too, so you'll want to get in quick if you're suddenly, unsurprisingly feeling hungry.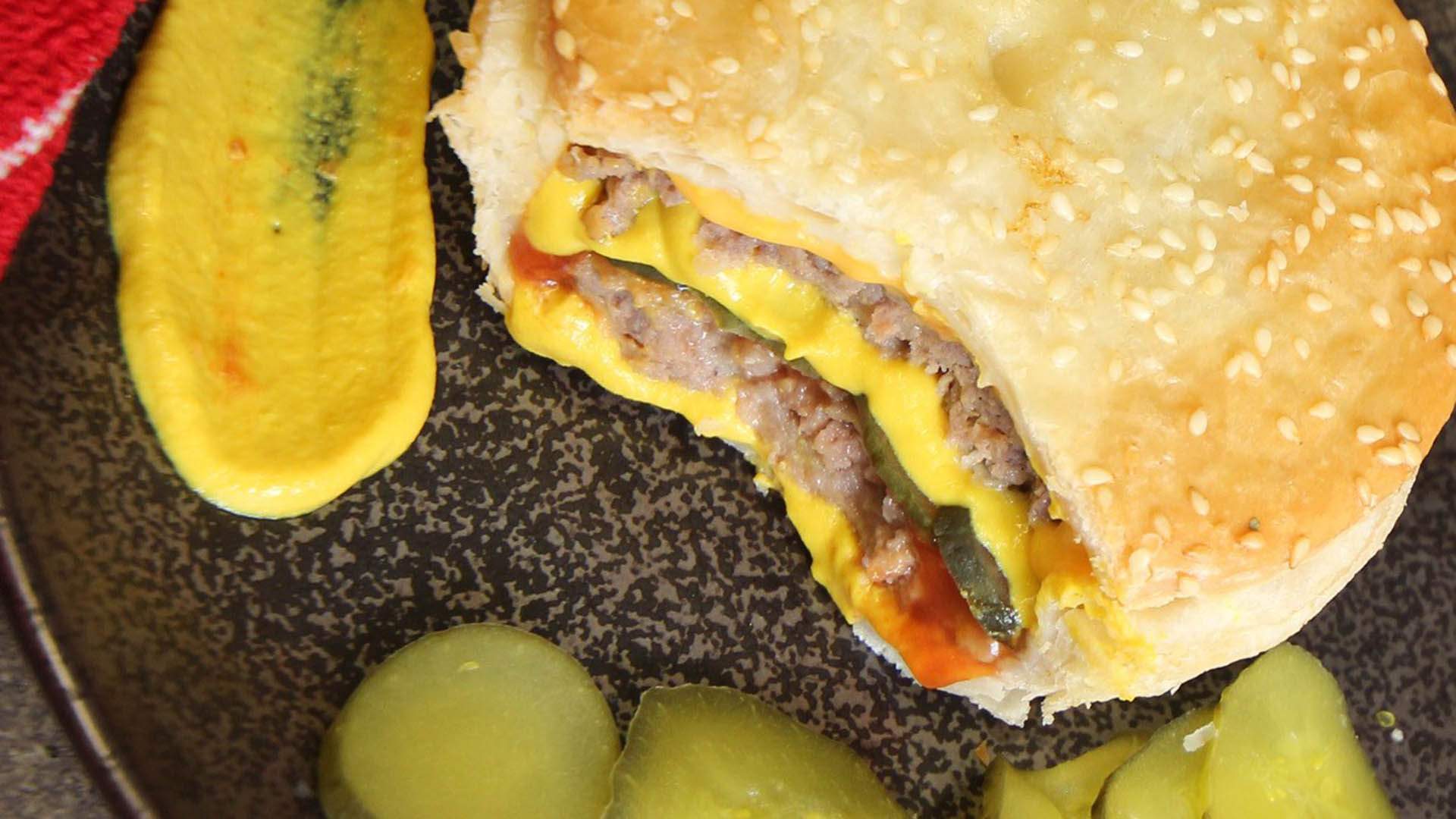 In NSW, you'll need to head north to Glendale to get your fix. In Victoria, stores are located in Mornington, Traralgon and Mildura. Queenslanders can pick from ten spots, including Darra, Cleveland, Park Ridge and Redcliffe, while pie-loving SA residents can hit up Glenelg — and there's 29 stores in Tasmania.
Banjo's Bakery Cafe's double cheeseburger pie is currently on the menu for a limited time at the chain's store's nationally. To find your nearest location, visit the company's website.
Concrete Playground Trips
Book unique getaways and adventures dreamed up by our editors