KFC's New Augmented Reality Game Takes You Hunting for Buckets to Win Cash and Chicken
It's called 'The Great Bucket Hunt' — and you can win cash, chicken and a year's worth of free KFC.
If you've ever been on a KFC mission — because you were hungry, hungover, or just hankering for the Colonel's 11 secret herbs and spices — then the fast food chain's latest endeavour will feel a lot like art imitating life. The fried chicken fiends have released a new smartphone game that's all about hunting down buckets of chook pieces. Yes, of course it is.
Available for both iOS and Android, the smartphone game is called The Great Bucket Hunt — because what else would it be called? — and it's available to play now via the KFC app. And, as it uses augmented reality, it'll have you wandering the streets looking for chicken buckets. Again, that might feel a little too familiar.
KFC doesn't need a reason to get playful with its marketing. Case in point: mindfulness website KFChill, which lets you bliss out to the sounds of chicken frying (and is actually immensely soothing). This time, though, there is a tangible reward. If all that staring at your phone and searching for buckets starts getting your tastebuds in a tizzy, there's chicken to be won — and cash and other prizes.
Once you've tracked down buckets near you, you'll give them a spin to see what you've won. Every bucket has a prize, so you're always going to nab something. The big freebies: $50,000 in cash and free KFC for a year. Find three golden buckets, and you can win $5000, too.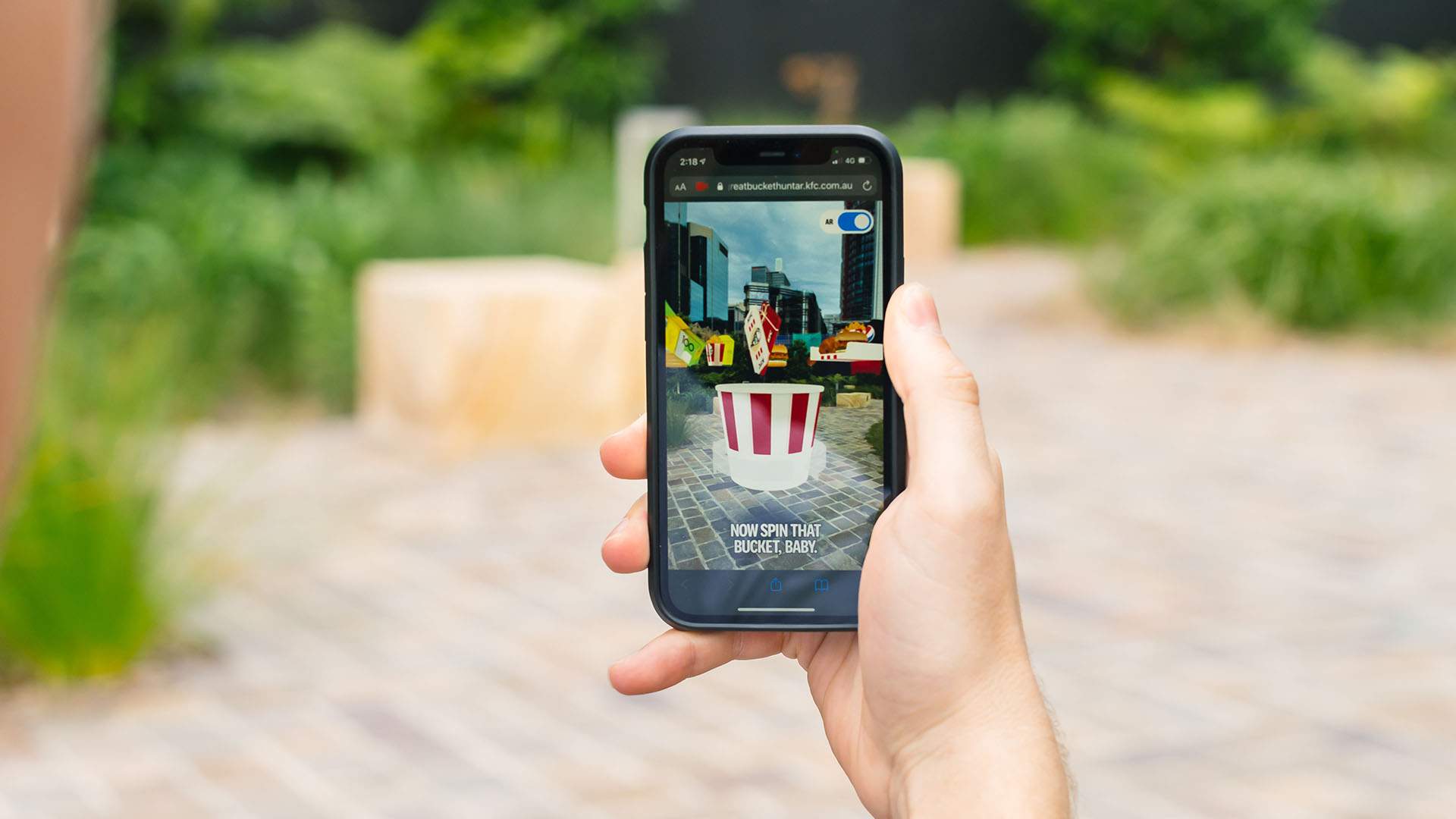 Yep, it's a bit like Pokemon Go, Charlie and the Chocolate Factory and your drunken cravings all rolled into one — all to promote KFC, of course.
Other prizes include eftpos gift cards worth between $25–200, free food (15-piece buckets, burgers, popcorn chicken, nuggets and plenty of combos), tickets to the NRL and AFL grand finals, free KFC every Sunday, KFC merchandise and cheap KFC deals.
And getting in quick is recommended — once someone finds a bucket, it's out of the game forever.
The Great Bucket Hunt is available to play via the KFC app between Tuesday, June 15–Monday, July 12.
Concrete Playground Trips
Book unique getaways and adventures dreamed up by our editors