KFC Has Started Trialling Fried Chicken Delivery via Drone in Southeast Queensland
The fast food chain is piloting the finger-lickin'-good service in Kingston, Logan Central, Slacks Creek, Underwood and Woodridge, with plans to expand to other nearby locations.
Is it a bird? Is it a plane? Is it both, in a way? Next time you see something hovering in the sky in southeast Queensland, the answer to that last question could be yes. Not content with simply serving up fried chook on land as it's done for decades, KFC has taken to the skies to pilot a new delivery method — ferrying its finger-lickin'-good chicken pieces, burgers, nuggets and fries around select suburbs via drone in an Australian-first for the chain.
If you've always wanted your lunch or dinner to swoop in from above, to feel like you're living in the future or to take the whole pandemic-era contactless purchasing setup literally to another level, you'll need to live in the SEQ suburbs of Kingston, Logan Central, Slacks Creek, Underwood and Woodridge to get your flying KFC fix. And, you'll also have to download the Wing delivery app, too, with the fast-food chain teaming up with the on-demand drone delivery service on its new way to get chicken direct to your door.
Where your chicken is going, it doesn't need roads. And no, it isn't yet April 1, so this is genuinely happening. KFC has also set up a dark kitchen just to cater to drone orders — which it's calling a 'cloud kitchen', but obviously still sits on the ground — and says that some deliveries might arrive within minutes.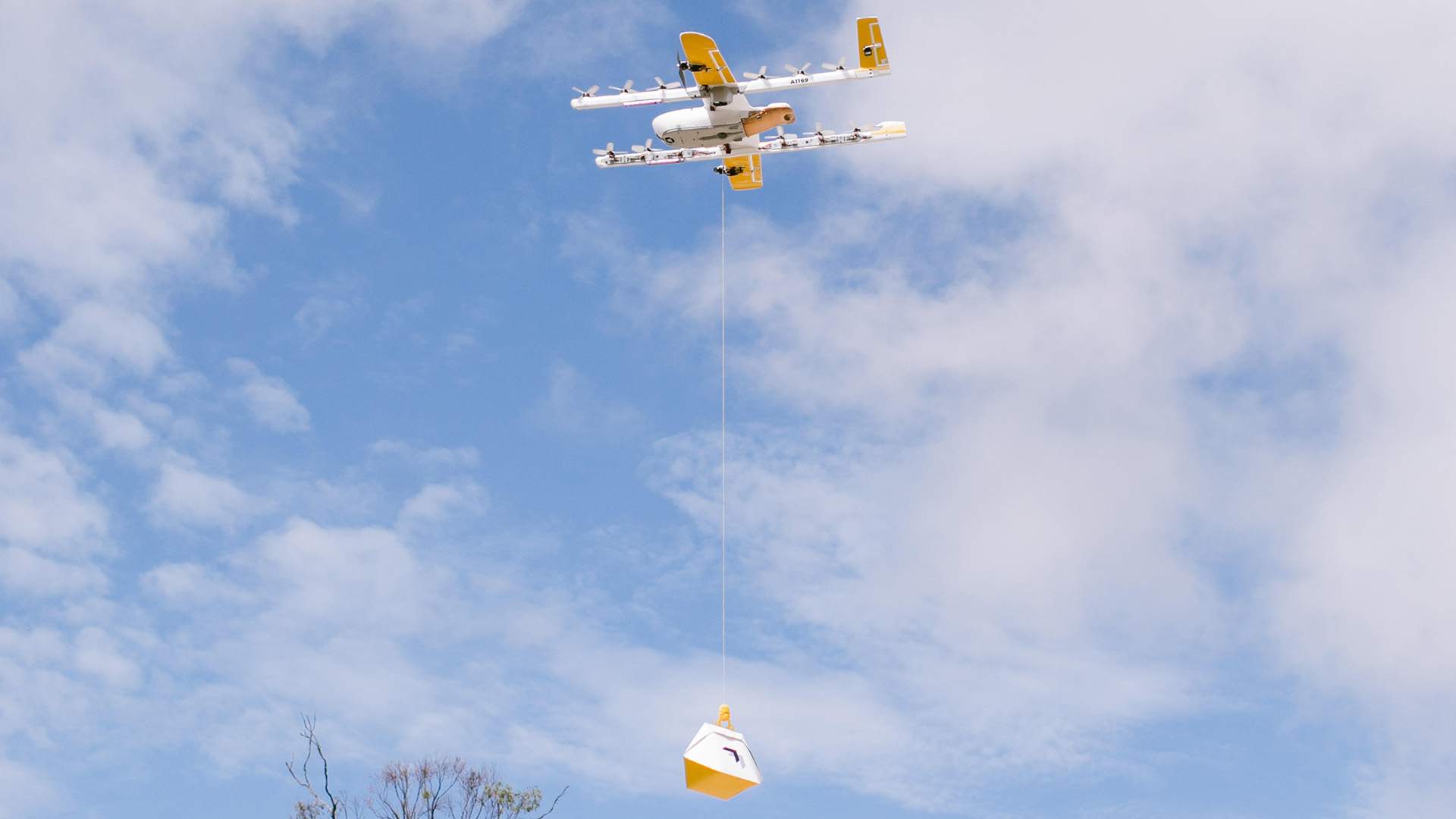 Here's how it works: once you place your order, the drone will fly to the KFC kitchen to pick it up, and will then head back up to flying altitude to get to its delivery destination. With packages of up to 1.5-kilograms, it can travel more than 110-kilometres per hour. When it arrives at your house, it'll slow down, bring itself to a delivery height of about seven metres above the ground, and lower your food on a tether — which'll automatically release. You don't need to unclip anything, and the drone doesn't need to land, either.
Wing advises that on-demand drone deliveries have proven quite popular in Logan over the past year, with more than 100,000 deliveries made in 2021, if you're wondering why it was chosen for this trial.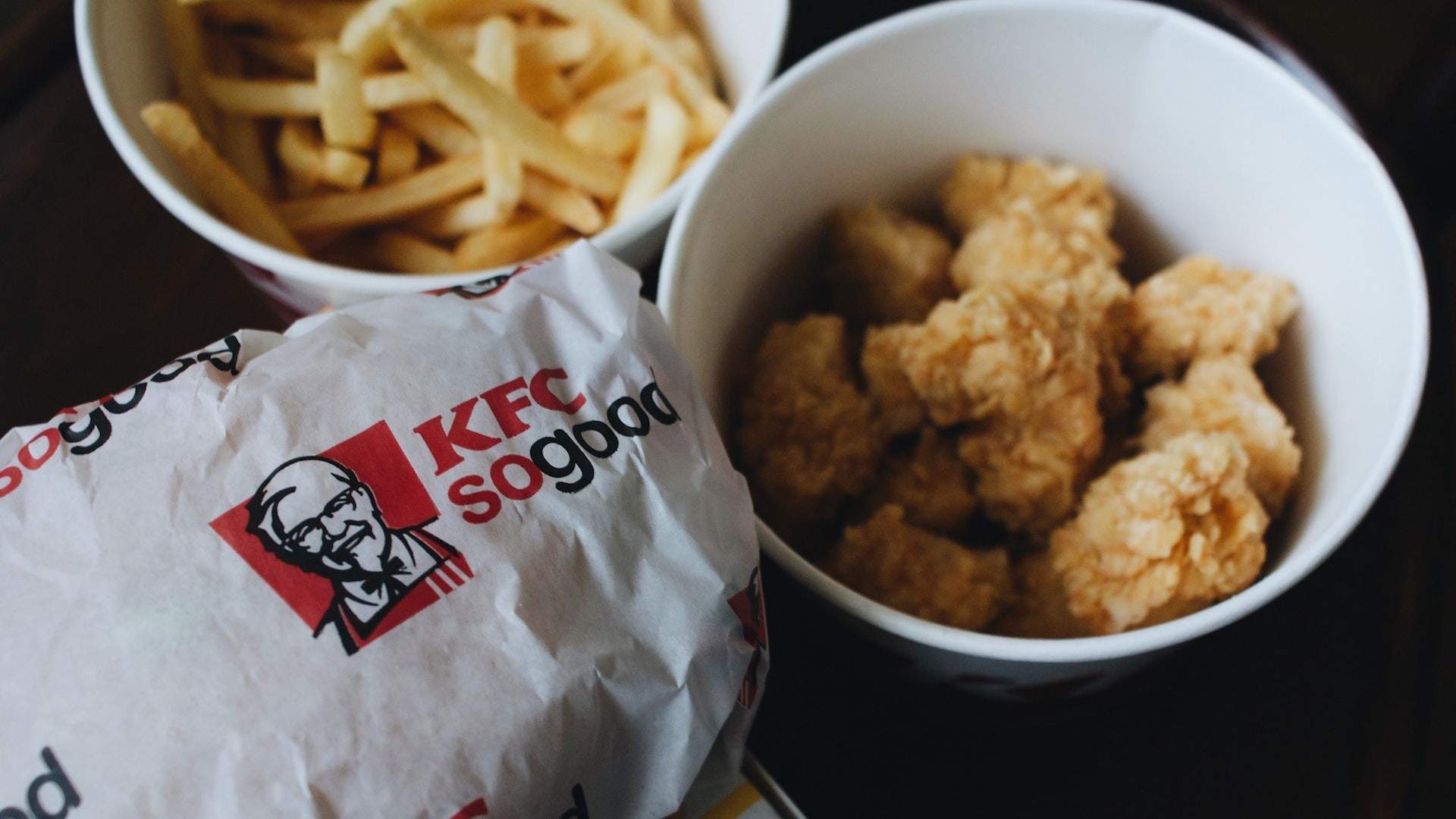 If you're a Brisbanite who doesn't live in any of the pilot suburbs but resides nearby, KFC and Wing are also gradually planning to expand the delivery radius to neighbouring spots sometime in the future — but exactly where and when hasn't been revealed.
For fried chicken lovers elsewhere, cross your fingers that your next zinger or three-piece feed will be taking to the air sometime in the future.
To order KFC via drone if you live in Kingston, Logan Central, Slacks Creek, Underwood and Woodridge, download the Wing delivery app.
Concrete Playground Trips
Book unique getaways and adventures dreamed up by our editors