Killjoy Drinks Is Australia's Soon-to-Launch Curated Online Store for Non-Alcoholic Beverages
It's set to launch in December — just in time for the festive season.
If you're a fan of a stiff drink, finding a bar, pub or other boozy establishment generally isn't difficult. Locating a bottle shop selling your beverage of choice usually isn't, either. But if you're giving your liver a rest for a month or longer, you're often the designated driver, or you're staying away from the hard stuff for health, cultural or any other reason, filling your fridge, cupboard and bar cart with decent non-alcoholic alternatives isn't always as easy as it should be.
Enter Killjoy Drinks, the new curated online store that specialises in booze-free beverages that you can knock back while your pals are hitting the sauce. It's set to launch on Tuesday, December 1 — and to showcase the best in non-alcoholic drinks from around the world. No, opting away from booze doesn't just mean consuming copious amounts of soft drink.
Indeed, showing that there's much, much more to sipping alcohol-free tipples than being stuck with juice, lemonade or water is one of Killjoy Drinks' aims — hence its curated approach. The brainchild of Brisbanite Kat Brophy, who decided to launch the online store after her own experiences trying to find tasty booze-less bevvies, it'll be selling standout local and international drops across three categories: drinks for the wine glass, drinks for the bar cart and drinks to hold in your hand.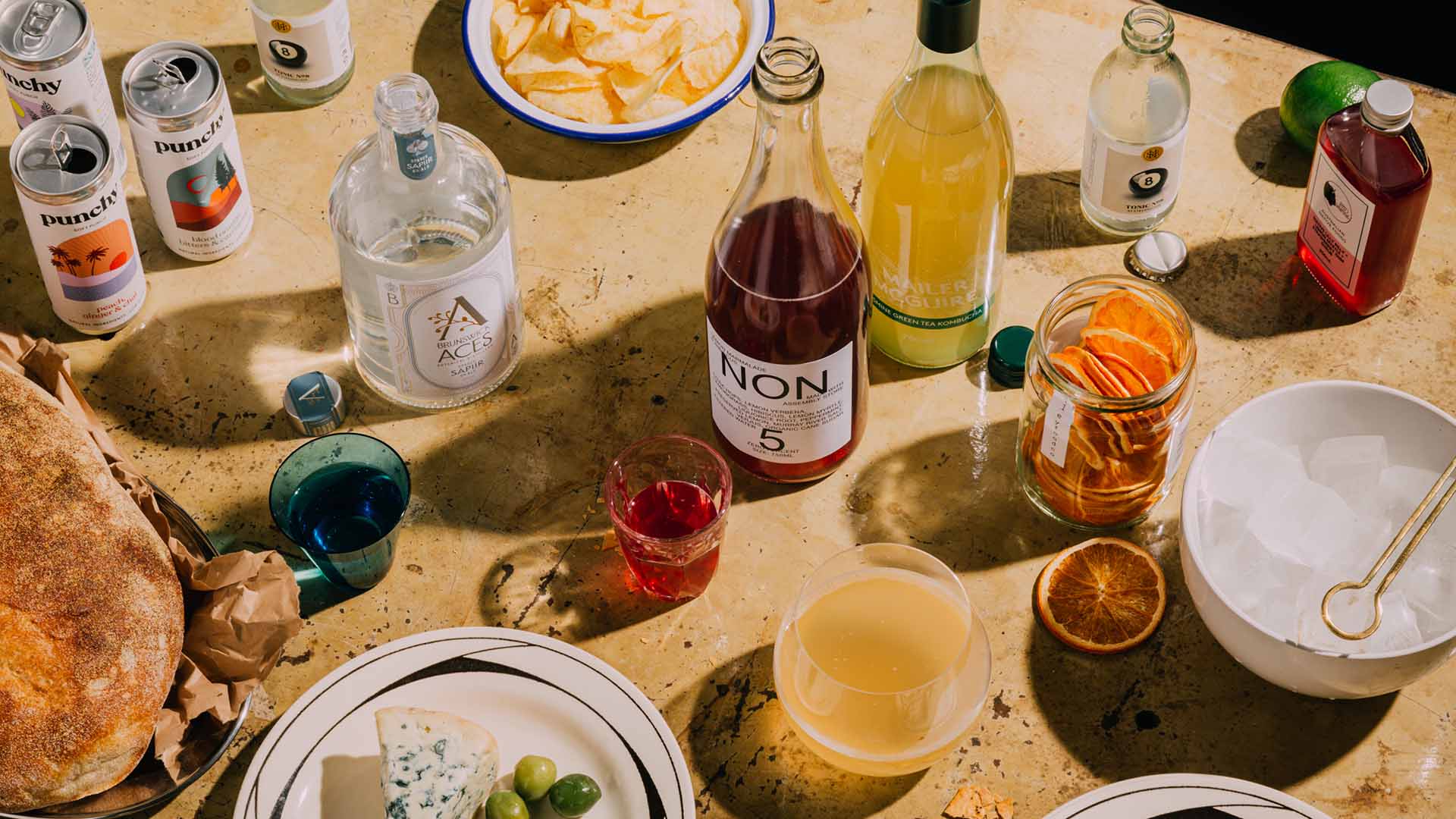 Think non-alcoholic Melbourne gin, alcohol-free rum from Sweden and zero-proof wine from London, plus non-boozy cocktail premixes from the UK and ready-to-drink G&Ts sans alcohol from our own shores. Heroing indie makers and distilleries, Killjoy Drinks' range will all be available to purchase via its site — and it'll then be delivered to your door anywhere in Australia.
You'll be able to nab packs, too, in case you don't quite know where to start. Some will focus on recreating the cocktail experience ($60–80), and others on making you feel like you're sipping wine ($85–170) — or you can opt for a pack with a bit of everything ($160).
Explaining her motivation for starting the online store, Brophy explains that "so many of us have enjoyed a glass of wine on a wintry evening. And if you want to spend your Saturday doing Jaegerbombs, go for it. But our philosophy is that you shouldn't have to feel bad for not drinking alcohol. And you shouldn't have to sacrifice your tastebuds either".
Killjoy Drinks launches on Tuesday, December 1 — head to the online store's website for further details.
Images: photo credit Annika Kafcaloudis / styling credit Nat Turnbull.
Concrete Playground Trips
Book unique getaways and adventures dreamed up by our editors