Krispy Kreme Has Brought Back Its Doughnut-Inspired Dog Biscuits for Very Good Boys and Girls
Available in six flavours, the chain's doggie doughnuts have returned to celebrate International Dog Day.
Anything humans can eat, dogs think that they can munch on as well. But as every responsible pet parent knows, that isn't actually the case. So, we've all weathered those adorable, yearning, pleading looks from our beloved pooches as we've tucked into something that they'd like to taste as well. And, we've all felt the heartbreak at letting our cute critters down — even though it's for their health.
Does your doggo get a twinkle in their eye whenever there's a doughnut around? It wouldn't be the first — and, until Monday, September 18, it's in luck. For International Dog Day on Saturday, August 26, Krispy Kreme has announced the return of its limited-edition range of "doggie doughnuts". They're doughnut-inspired dog biscuits, actually, but they sure do look like the real thing.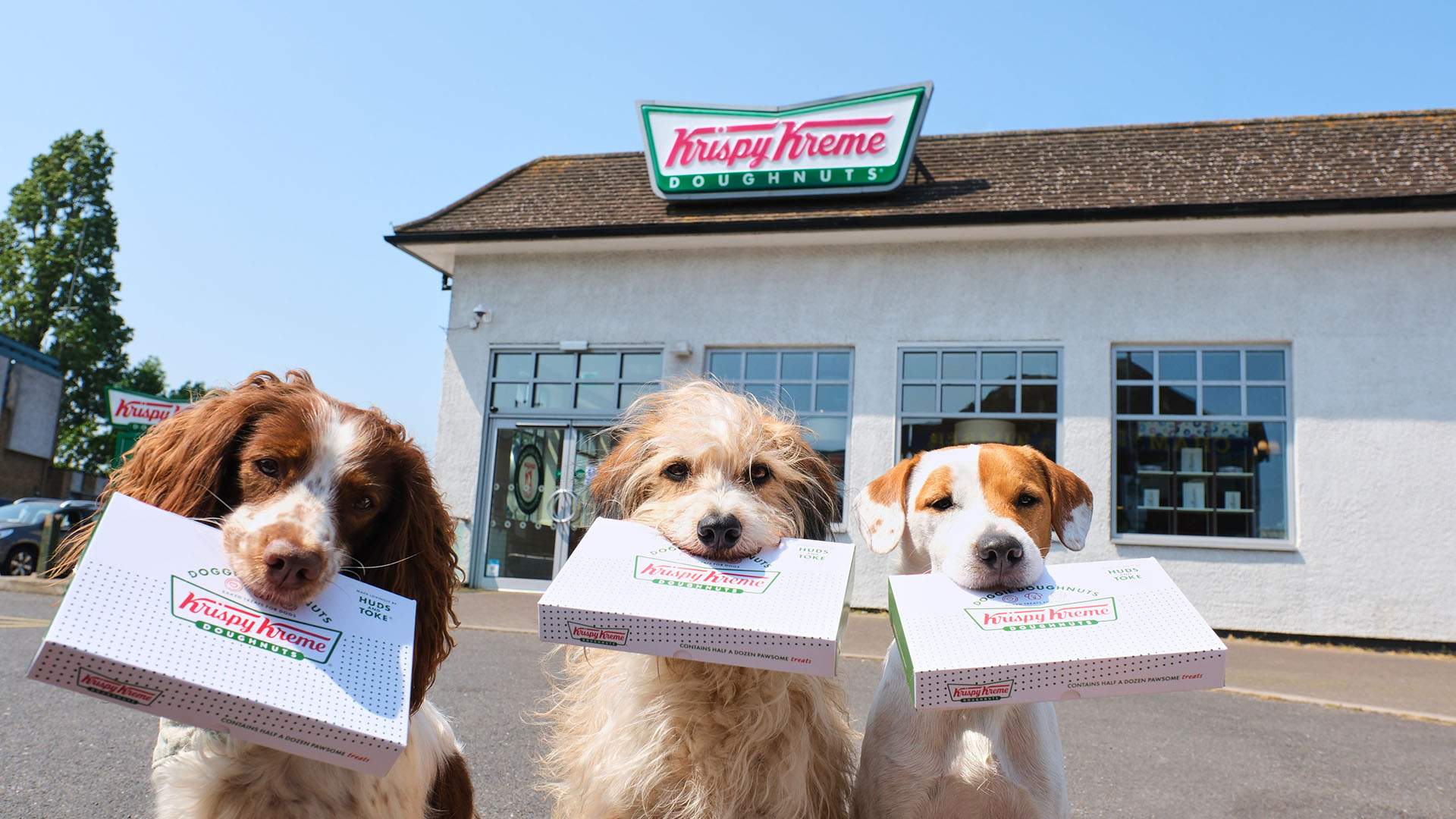 First introduced in 2021, the eye-catching bikkies are a collaboration with Sunshine Coast-based pet treats business Huds and Toke, and they come in six different varieties. If you love Krispy Kreme's original glazed doughnuts, perhaps your pupper will adore the dog biscuit version as well. Or, you could let then go barking mad over choc iced, choc cookie, choc cheesecake, choc sprinkles and strawberry sprinkles varieties.
The biscuits aren't made from doughnuts or from chocolate, of course; instead, they use a hard-baked cookie base, as well as frosting made from ingredients like carob that's been designed specifically for dog jaws. The bikkies are also meant to be good for chewing and for dental cleaning — and they're designed to last longer than your usual dog treat.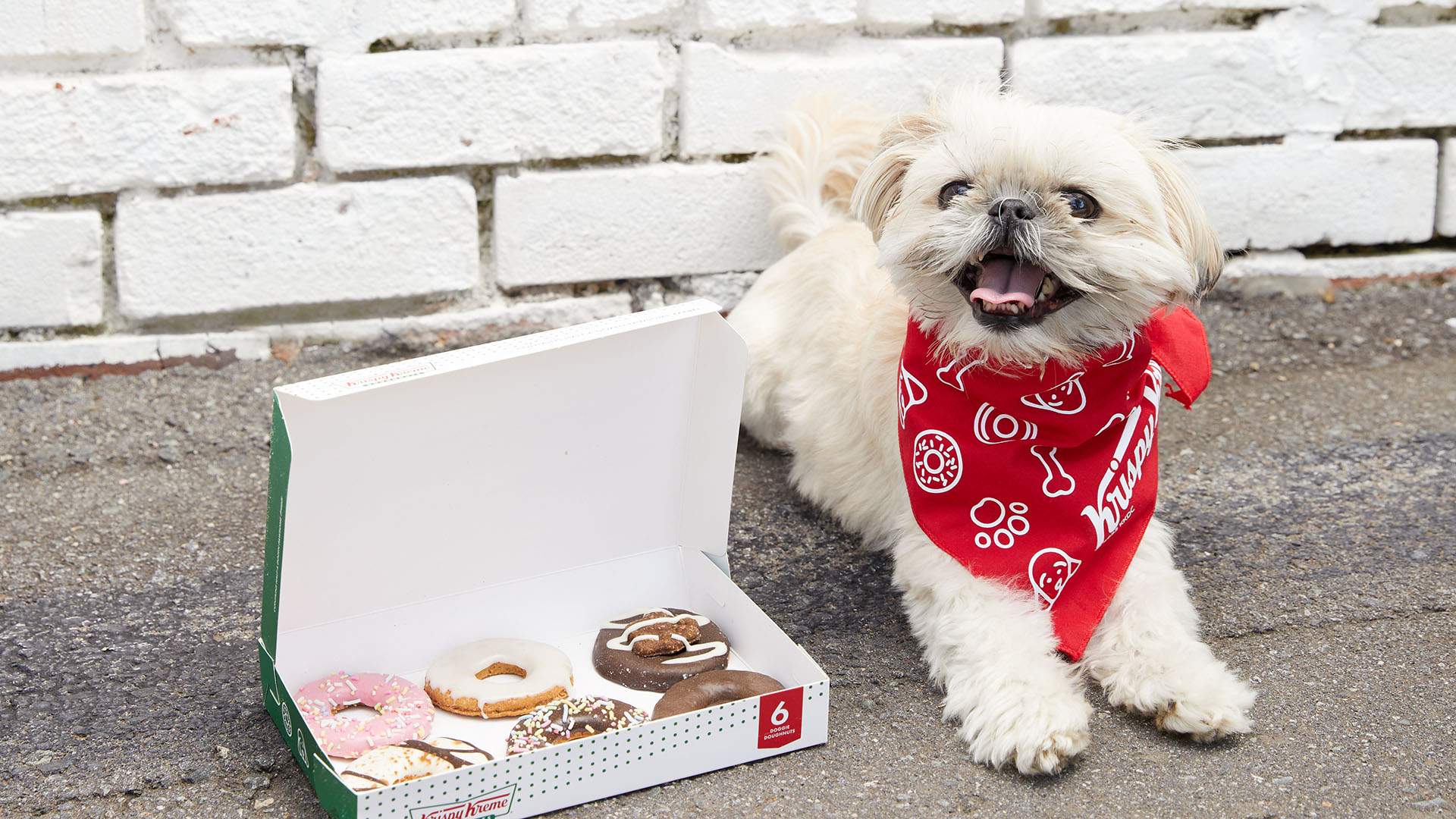 If these round delights will get your four-legged friend's tail wagging, you can buy them in six-packs (for $14.90) while stocks last at Krispy Kreme stores — including via drive-thru.
And, they are just for pets. So, just like how Fido or Rover can't have your doughnut, you can't have their version either.
Grab some on the weekend of Saturday, August 26–Sunday, August 27 and you'll also score a complimentary pup cup.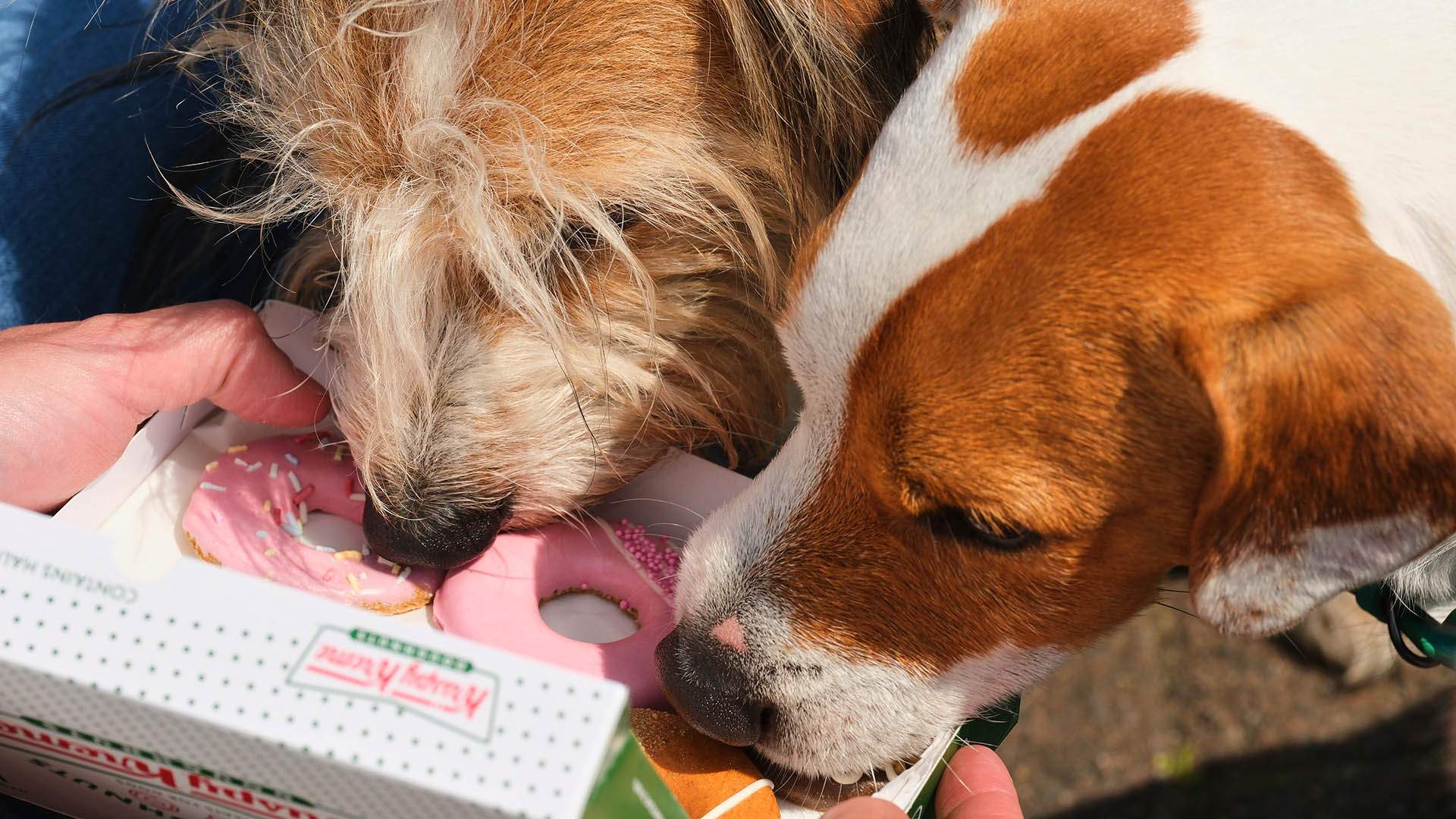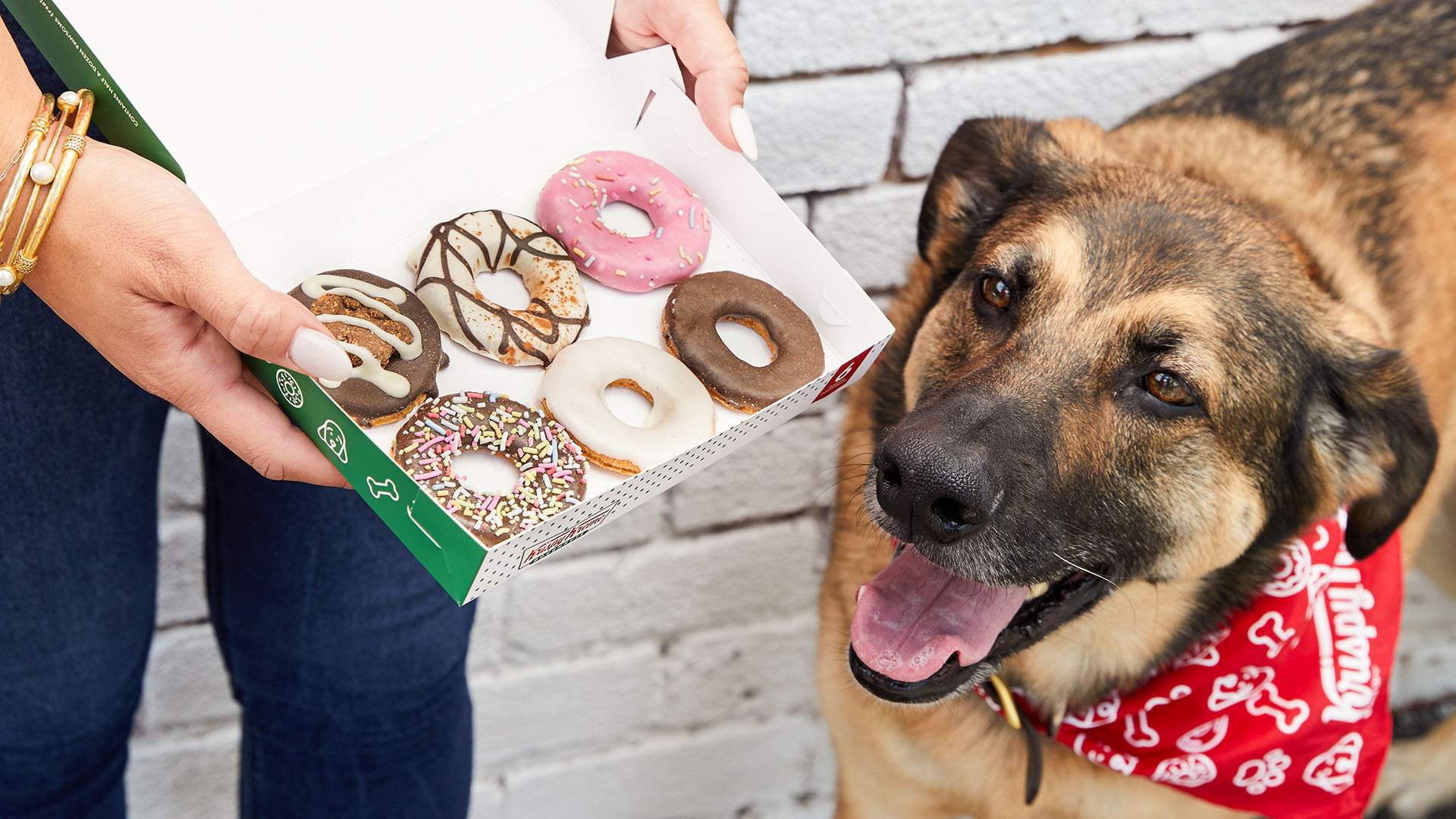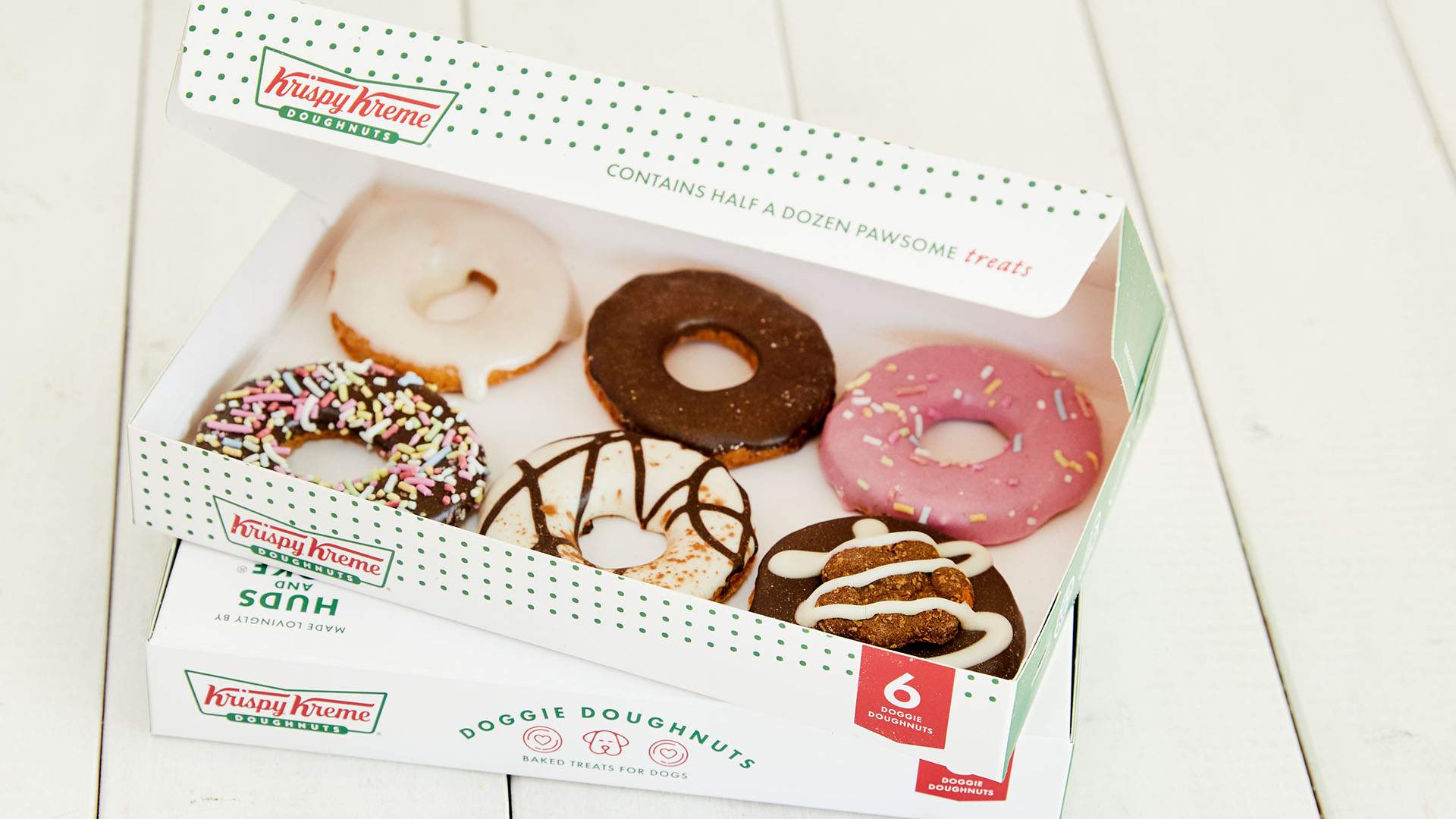 Krispy Kreme's doggie doughnuts are now available from the chain's stores in Australia and New Zealand until Monday, September 18.
Images: Michael Leckie / PinPep.
Concrete Playground Trips
Book unique getaways and adventures dreamed up by our editors