Don't Be Dusty: Low-to-No Alcohol Alternatives to Your Fave Drinks
Say yes to vibes and no to hangovers with this list of alternatives to your favourite boozy beverages.
in partnership with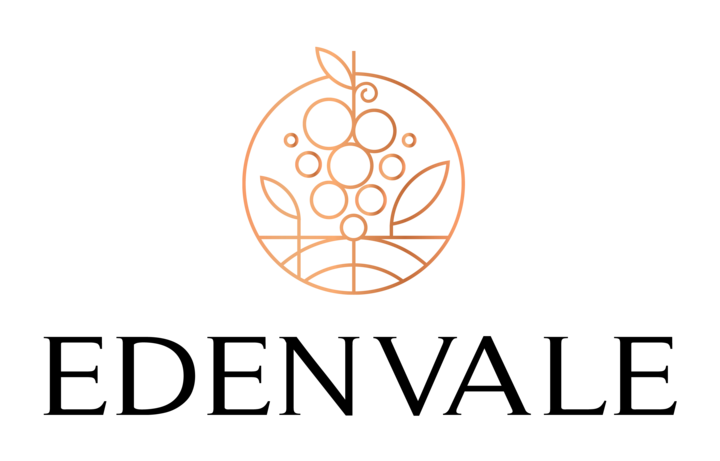 It's never been a better time to go no-alc than right now. Today, it's not odd to be going dry, it's accepted, celebrated and understood. Alcohol isn't for everyone or every occasion, but no one really wants to be excluded from the fun. The underwhelming or straight-up bland alcohol-free options of the past have evolved. Bartenders are getting creative with mocktails, there are numerous no- and low-alcohol brands now on offer, and even traditional alcohol brands are getting involved with alc-free versions to shift with the changing times.
If you're booze-free, reducing your boozing or just curious about what's available out there, we've teamed up with Edenvale Wines — a premium alcohol-removed wine range — to create this list of our best takes on the top alternative alcohol-free beverages in the market today.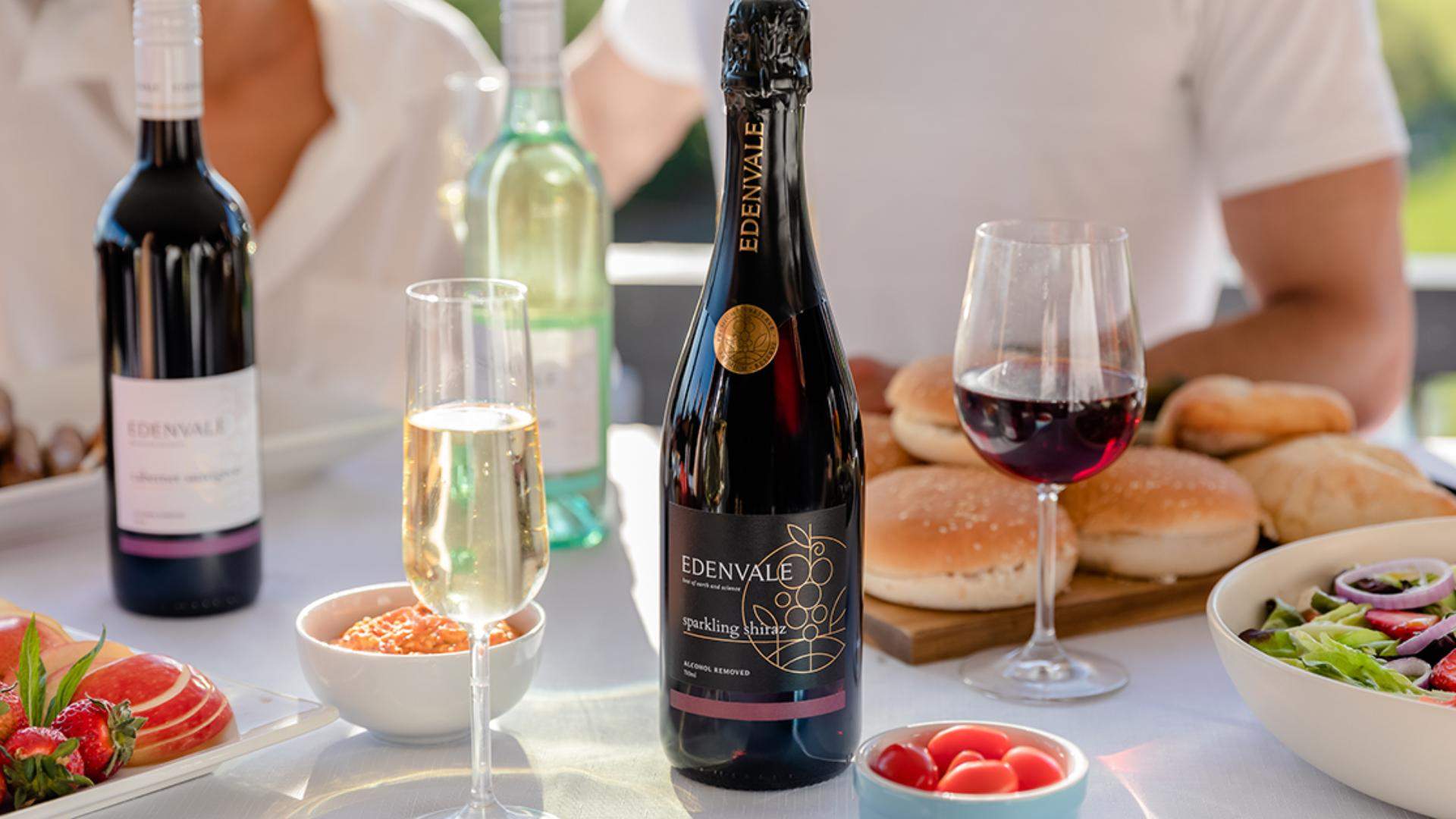 WINE — EDENVALE WINES
It's tricky to make non-alcoholic wine that doesn't taste just like grape juice. With lots of research — and some tinkering to the custom spinning cone column technology which removes the alcohol — Edenvale is constantly perfecting its range. The beauty of Edenvale Wines is that the alcohol is removed after the wine is made, meaning it retains all the flavours, tannins, complexity and aromas of traditional wines.
The winemakers are slinging both Aussie and international wines to offer a range that is true-to-varietal and expressions of the regions they are grown in. So whether you want a semillon sauv blanc from Frankland River, WA, a GSM from Barossa or even a verdejo from Spain, Edenvale Wines have options for you. If you are a wine drinker looking to make a change or sober curious and wondering if you could dupe your mates with a non-alc version of their favourite varietals, Edenvale is recognised as being one of the best non-alc versions out there.
The sparkling shiraz was just awarded a gold medal at the International Wine and Spirits Competition (IWSC), London 2023 and is an excellent match for red meats like a juicy steak.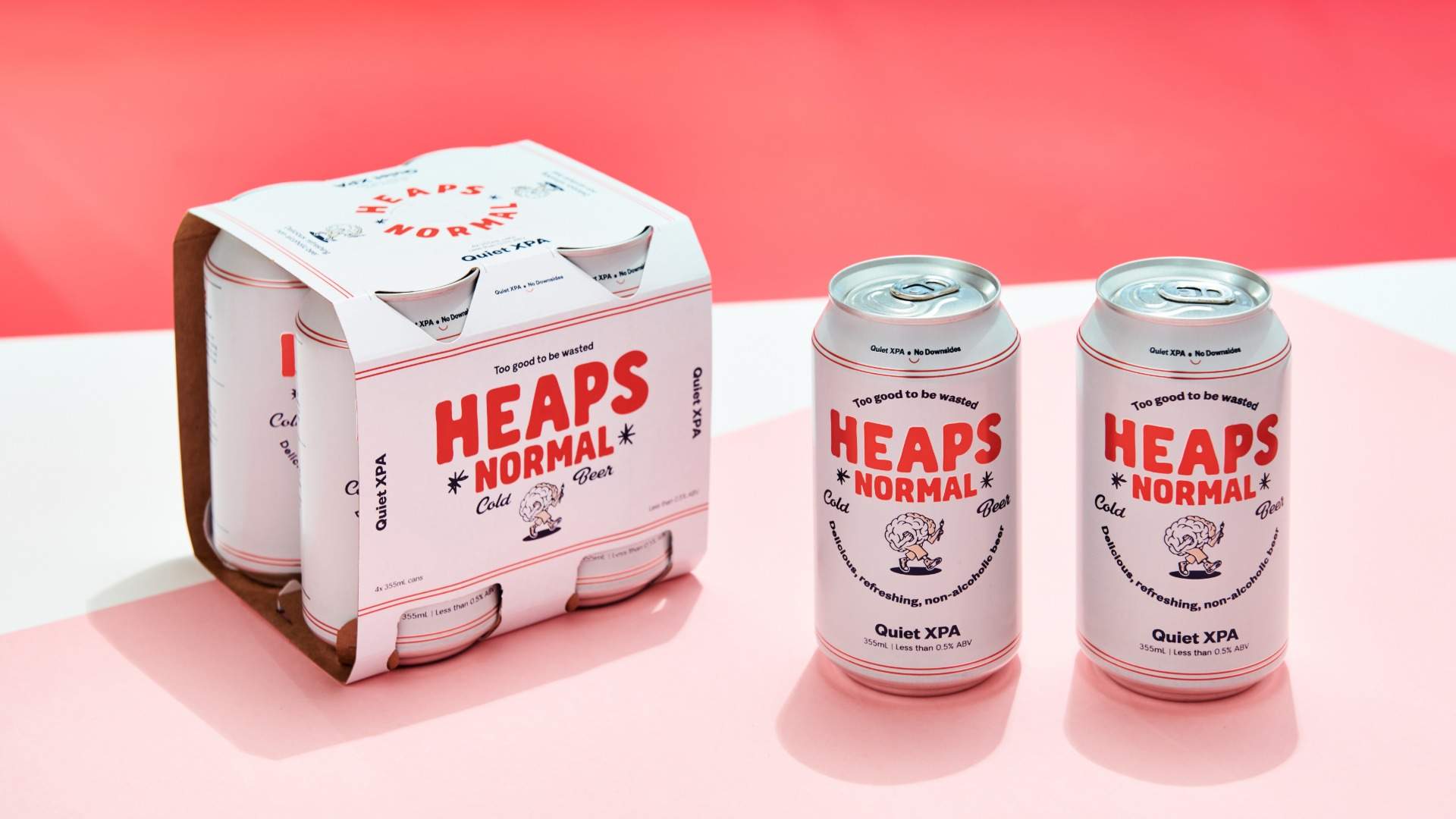 BEER — HEAPS NORMAL
Many of our favourite beer brands are putting out their own non-alcoholic ranges of beers, but few are primarily dedicated to creating a quality booze-free beer option. Enter Heaps Normal, which has solidified itself as a top beer choice with its considered range that includes an XPA, hazy pale ale, lager and — most recently — a stout. The team behind Heaps Normal are champions of the no-alcohol and low-alc movement and mindful drinking and aim to serve great-tasting beer without the potential downsides.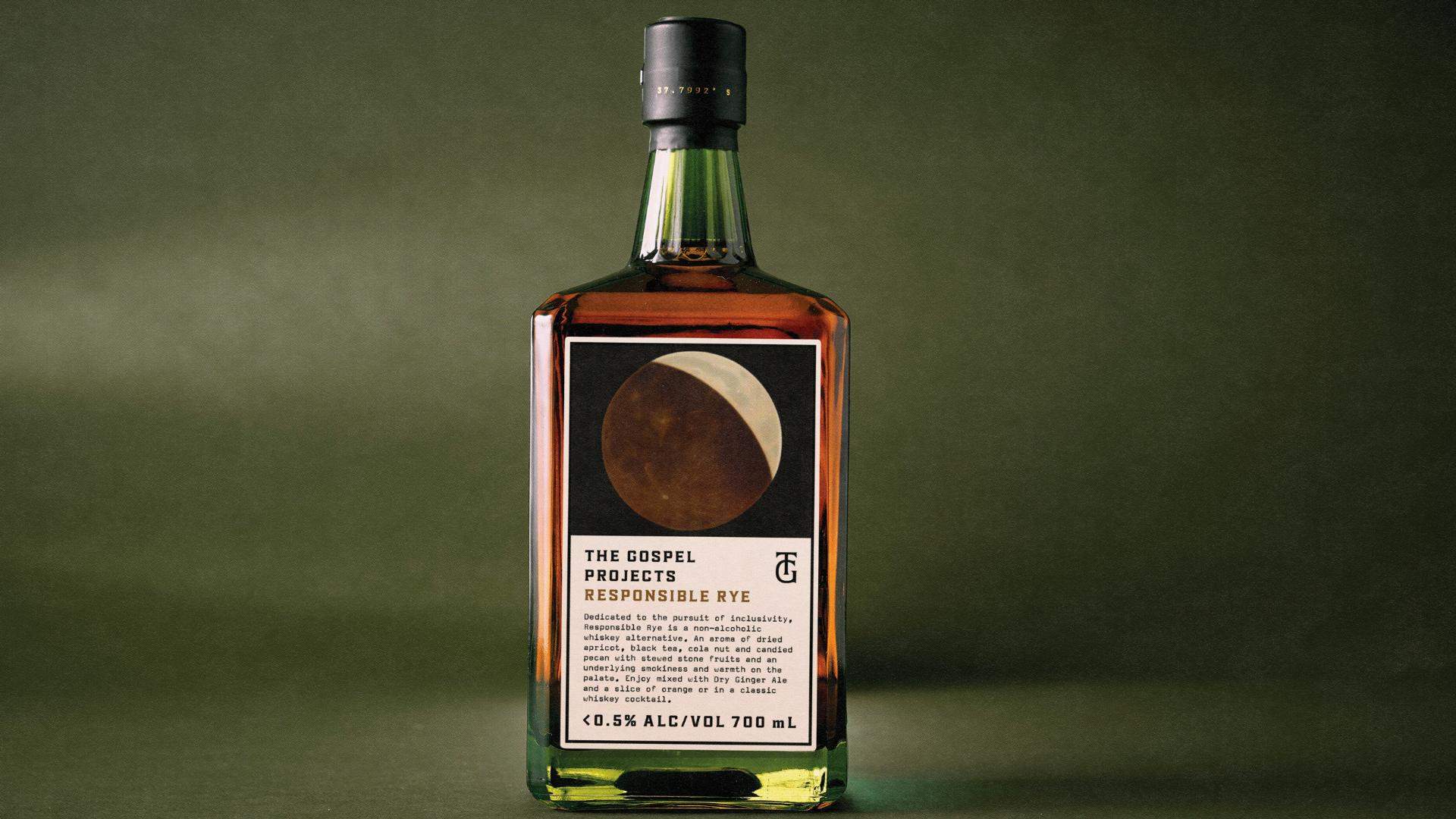 WHISKEY — THE GOSPEL
Whisk(e)y is a tricky spirit to create a satisfying non-alc version of, as most bonafide whiskey fiends love to drink it straight. The trademark burn at the back of your throat satisfies those who love a dram. And that burn is alcohol. Australia's first-ever dedicated all-rye distillery, The Gospel, (recently named the maker of Australia's Best Whiskey)  is now one of the first to produce non-alcoholic rye whiskey: Responsible Rye.
Under the guidance of its Sommelier and R&D distiller Ellie Ash and over a year in development, the rye-lovers at The Gospel have perfected the non-alc alternative to a dram. It is made using de-alcoholised rye whiskey — a similar process to alcohol removal used by Edenvale Wines — to ensure the liquid is full of the classic rye whiskey flavours: underlying smokiness, candied nuts, cardamom and cola.
GIN — LYRE'S SPIRIT
One of the first non-alc offerings on the market was non-alcoholic gin. Numerous brands duped G&T lovers with bottled non-alc spirits that emulated the alcoholic brethren on the shelves. Craft spirits lovers assumed they were the latest craft gin on the market, only to discover that they were all flavour and no hangover.
One such brand is Lyre's Spirit. An innovative brand pumping out non-alc spirits — they even have a bitter orange liqueur so you can enjoy a summer spritz free from booze. The Lyre's London Dry is a take on the traditional gin style. Expect juniper flavours, peppercorn and citrus. Ideal for a dry G&T or not-so-classic classic Tom Collins. And those that like a bitter orange spritz can opt for the Italian Orange and Aperifit Rosso for their day-time summer sipping.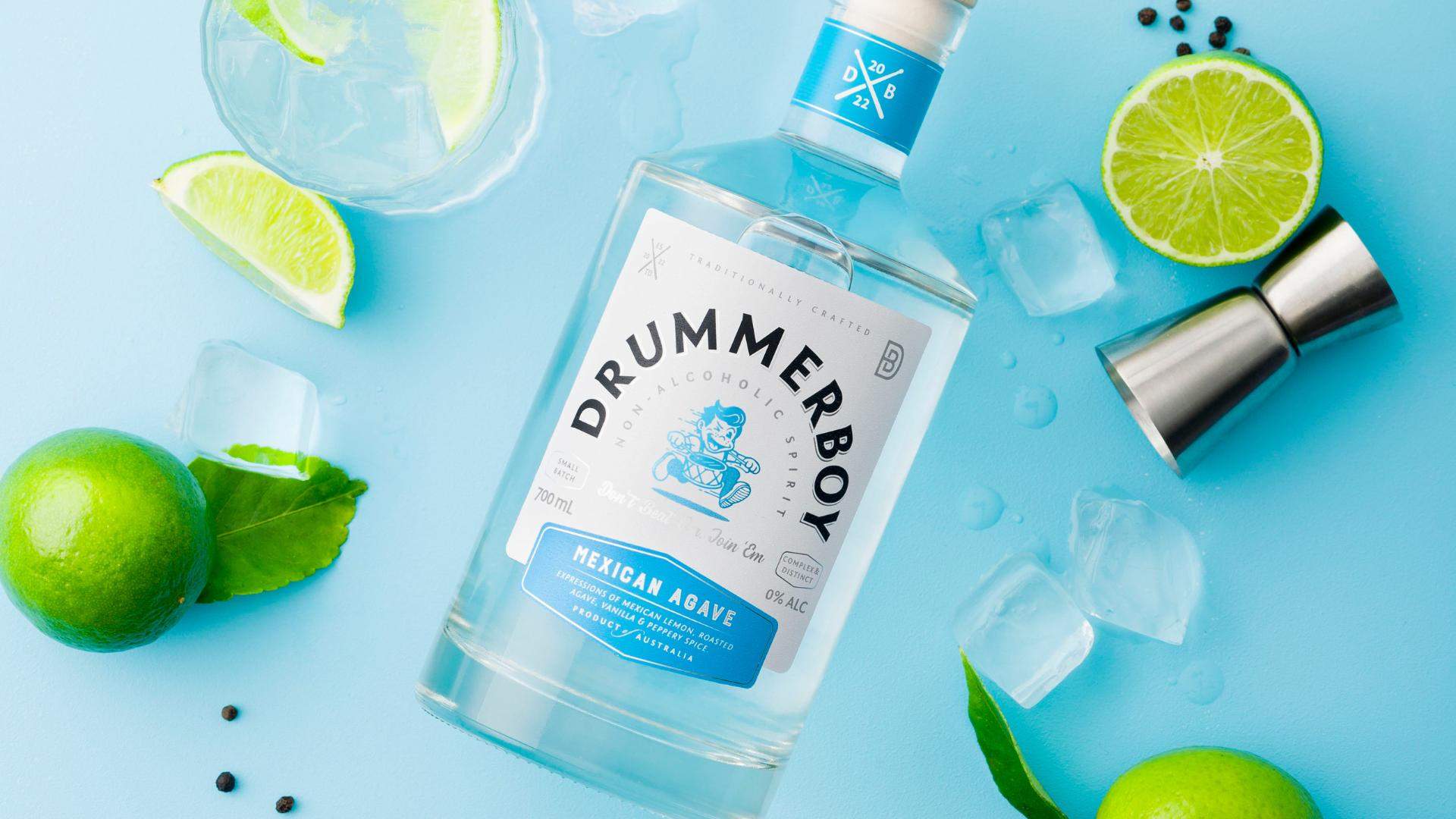 TEQUILA — DRUMMERBOY MEXICAN AGAVE SPIRIT
Another dedicated spirits brand pushing out award-winning versions of our favourite sips is Drummerboy and its Mexican Agave Spirit, ideal for those that love a margarita but not the alcohol. Like Edenvale Wines, it has also been recognised by the International Wine and Spirits Competition. A bright and zesty alternative to your traditional tequila that is perfect in cocktails or by itself.
Edenvale Wines is a premium range of alcohol-removed wines that are available to purchase directly from the website or at most major supermarket retailers. 
Top image: Moira Vella Photography
Concrete Playground Trips
Book unique getaways and adventures dreamed up by our editors