Pizza Hut Is Giving Away Up to 285,000 Free Pizzas During This Year's Olympics
The fast food chain is handing out 5000 pizzas for the opening and closing ceremonies, another 1000 daily during the games, and between 200–1000 more each time an Australian wins a medal.
Sports fans, Christmas has arrived — the athletic version that comes around every four years (or, in this case five), that is. Events have begun at this year's delayed Tokyo Olympic Games, the opening ceremony officially kicks things off on Friday, July 23, and two-plus weeks of competition awaits. If you're fond of all of the above, there's really not much that could improve the next fortnight.
Actually, one thing could make your Olympics-watching couch sessions even better. We have two words for you: free pizza. They're two of the best words that exist, especially when used together — and they describe exactly what Pizza Hut is offering Aussies during this year's games.
In total, the fast food chain will be handing out up to 285,000 freebies. Exactly how many it'll dole out depends on one big thing: how many medals Australian athletes win this year. Pizza Hut will give away a heap of pizzas to celebrate the Olympics' opening and closing ceremonies, as well as a set amount each day during the games as well; however, it's also breaking some additional slices whenever an Aussie stands on the podium.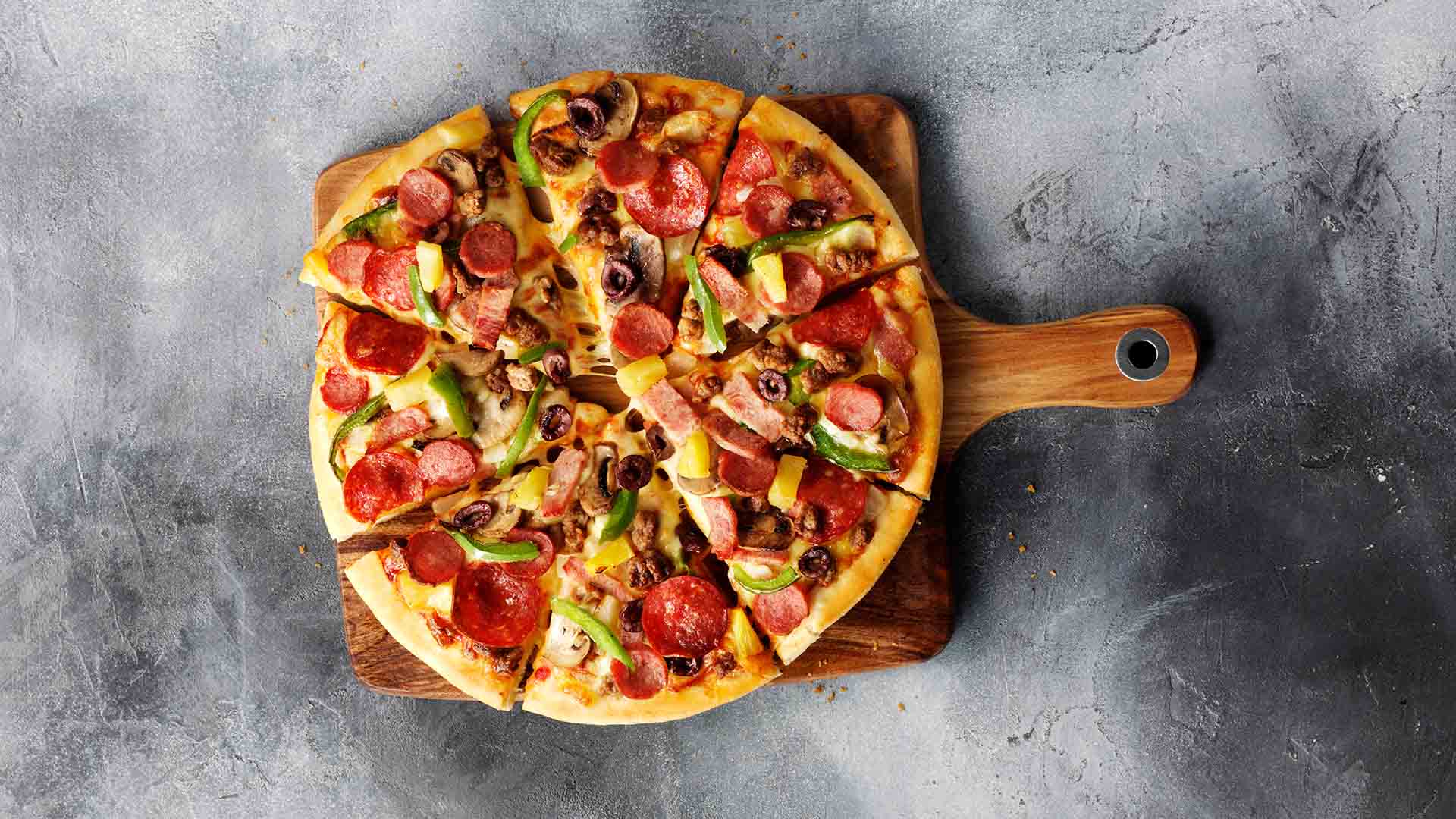 That means you'll have multiple chances to grab a freebie. First up, there'll be 5000 up for grabs from 4pm on Friday, July 23 to celebrate the opening ceremony. Between Saturday, July 24–Saturday, August 7, another 1000 will be given away daily at 4pm as well. On Sunday, August 8, for the closing ceremony, Pizza Hut will bust out another 5000 at 4pm, too. And, whenever an Aussie wins a medal, it'll add 1000 more free pizzas to its giveaway at 4pm the next day for each gold we take home, another 500 for each silver and another 200 for every bronze.
To score your 'za without spending a cent, you'll need to head to Pizza Hut's 'pizzas for podiums' website at 4pm each day. Unsurprisingly, you'll want to get in quick as it's a first in, first served affair. You can only enter twice per day — and, if you win, you'll be sent a voucher code for a large pizza with a pan base. You'll be able to choose from super supreme, barbecue meatlovers, pepperoni lovers, Hawaiian and cheese lovers, and you'll need to redeem before Tuesday, August 31 via a pick-up order.
One entrant will also win a year's worth of free pizza — well, Pizza Hut's idea of a year's worth, with one free pizza on offer for 52 weeks — if you need any extra motivation to enter.
Pizza Hut will be giving away free pizzas from Friday, July 23–Sunday, August 8 during the Tokyo Olympic Games. For further information, head to the chain's website.
Introducing Concrete Playground Trips
Book unique getaways and adventures dreamed up by our editors