Seven Office Lunch Hacks for When You Can't Eat Any More Sad Desk Salads
Had the same lunch every day this week? Read on.
in partnership with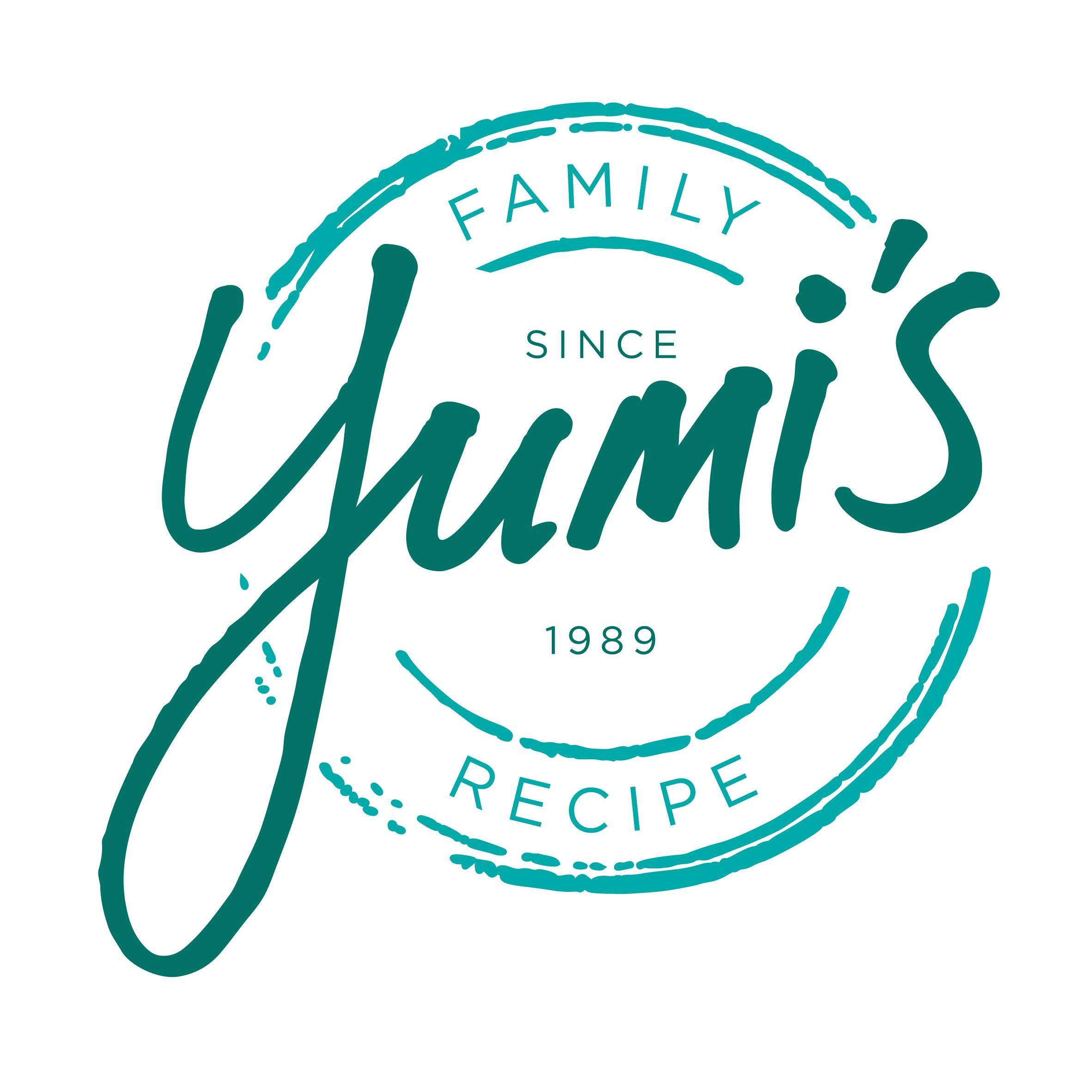 If breakfast is the most important meal of the day and dinner is the tastiest, where does that leave lunch? Working the daily grind often leaves the midday meal as an afterthought. That great life hack of meal prepping is specifically conceived so you don't have to think about what to have for lunch each day — after all, we make enough decisions on a daily basis that one less choice can have a near meditative effect.
But if lunch is an afterthought, there are ways to make sure it becomes a highlight of your day. We've teamed up with Yumi's to compile a list of seven easy lunch hacks that will make you look forward to lunch every day.

KEEP YOUR OWN LOAF OF BREAD IN YOUR DESK — AND BRING YOUR OWN SANDWICH FILLINGS
There's a reason that the humble sandwich has long been the perfect office lunch for a busy worker with little time to spare. Not only can you hold it in one hand, but it's easy to make, super transportable, and, more importantly, the possibilities are endless — from choice of bread to choice of fillings. You could have a sandwich five days a week and have a different meal every day. Perhaps, though, its greatest strength is also its biggest downfall.
How many times have you pre-made a delicious sandwich only to unwrap it at lunchtime and be greeted with a disintegrating, soggy mess? The solution is more simple than you think. Buy a loaf of bread, keep it in your desk and bring in your fillings. You could do this every day or prep it properly, bring in your week's worth of fillings each Monday and stack your sarnie when the lunchtime hunger hits. It's simple, fresh and won't leave you with more mess than meal.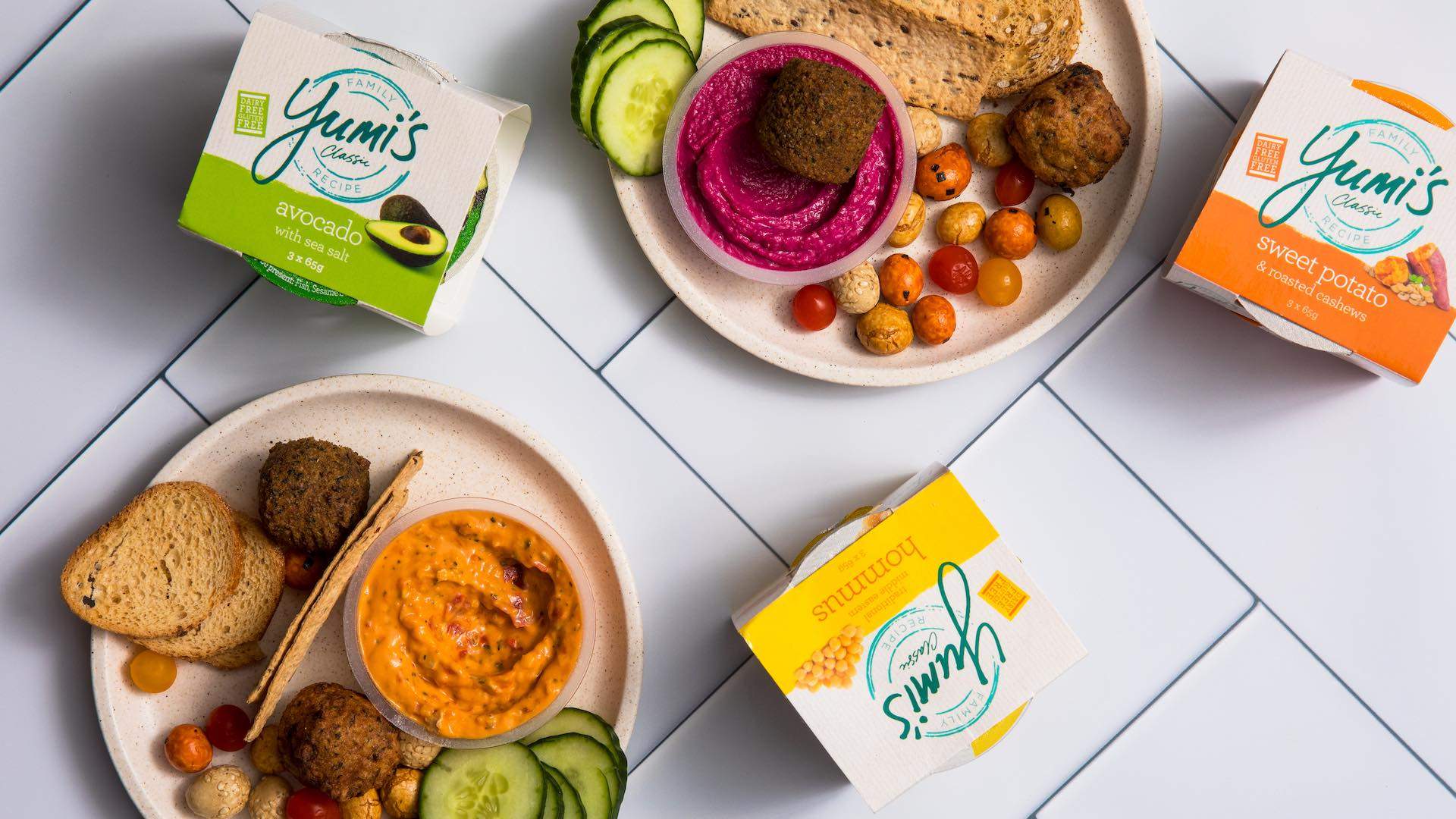 STORE YUMI'S DIPS AND VEGGIE BITES AT WORK
Getting snacky while working in an office (or 'studio' or 'base' or whatever terminology you choose to use), is hardly an uncommon occurrence. In fact, one of the great joys of parking yourself in a chair all day is — and we speak from experience here — the quick hit of joy that a cheeky snack can provide. We like to keep it classy with crudités, crackers and dip. And with over 20 varieties of dip on offer, Yumi's covers the full gamut of snacktime cravings. We love the creamy avo with sea salt, while the sweet potato and roasted cashew is also a winner. They're versatile, too — you can use them as an alternative spread for that fresh sandwich you've got in your meal plan.
If you feel like biting into something, Yumi's veggie bites are a quick easy snack hack. The great range of flavours jazz up just about any savoury plate (not to mention the otherwise sad salad you were probably going to tolerate for lunch). Just pop them in the microwave for 30 seconds and you're good to go. They come in resealable bags, too, making storage — and freshness — a cinch.

BRING YOUR OWN PLATES
This might seem a bit extra, but hear us out. Long lunches seem to be a thing of the past — the desk lunch, sadly, is often our only respite from the storm of work. Even if you do go to the effort of taking your lunch out of the Tupperware (or the container you had it delivered in), it's not exactly inspiring when you're staring down at the same crockery every day. A simple solution? Bring in your own. You probably already have your own mug, so it's really just the next step in making your work day that little bit more personal.

ORGANISE A LUNCH SWAP WITH COLLEAGUES
Be honest with yourself: how many times have you had the same thing for lunch five days in a row? That Sunday meal prep is a time- and money-saver, sure, but it doesn't actually offer much in the way of variety. Mix it up with an office lunch swap. The benefits of such an arrangement are many and varied — you can connect with your colleagues on a whole new level (that, hopefully, doesn't involve either party exchanging passive-aggressive emails), potentially save yourself time (and money), but, more importantly, it will spare you from eating the same thing day in, day out. If you're looking for a lunchtime shake-up, this could be just the fix you need.

ADD SOME CRUNCH TO YOUR LUNCH
So you've gone for the desk salad. But it doesn't need to be sad — even if it has been sitting in the fridge all day. Spruce up that bowl by adding a bit of crunch. Chopped nuts, grains, and dukkah are go-to additions for when we want to top up a bowl, adding a bit of texture to what could otherwise be a bit of a floppy bore. Nuts and grains also have a number of nutrition benefits, so it's a great way to make that healthy lunch work even harder for your body.
Another hot tip: keep a pack of Yumi's Falafels or Veggie Bites on hand, and throw a few in your bowl to take your salad to the next level.

MAKE A MEAL OF IT — AND HAVE A SQUARE OR TWO OF DARK CHOCOLATE FOR DESSERT
We all know that a meal isn't really a meal unless you have dessert. But you don't have to forego the experience just because you're having lunch in the office. The benefits of dark chocolate have been long proven: it's packed with antioxidants, fibre, minerals, and can improve blood flow to the brain as it contains stimulants like caffeine and theobromine. It's not only a great way to end your lunch on a sweet note but it will ensure that you power through the afternoon.

ACTUALLY MAKE TIME FOR A LUNCH BREAK, AWAY FROM YOUR DESK (AND WORK)
We're all so busy these days. Busyness is almost like a badge of honour or an ongoing game of oneupmanship that borders on masochism. But we should never be too busy to look after ourselves. Leaving that report to the afternoon isn't going to make that much of a difference in the scheme of things, no matter what the artificial stress of work life tells us. Stepping away from your desk — even just for 15 minutes — has even been shown to improve productivity thanks to the energy and focus recharge that a lunch break can provide, and can also boost your creativity. You'll also be less inclined to have that regular afternoon slump that even the most seemingly untouchable are prone to. No time for the full lunch break? Even a stroll around the block is a great way to get the blood flowing, which will have you ready to tackle that afternoon to-do list.

For more healthy lunch hacks, check out the full range of Yumi's falafels, veggie bites and dips.
Introducing Concrete Playground Trips
Book unique getaways and adventures dreamed up by our editors