FOOD & DRINK
The Bean Scene: How Coffee in Australia Has Evolved — and the Future Trends to Look Out For
We ask the experts to look into their crystal coffee cups.
in partnership with

It's difficult to overstate not only the ubiquity of coffee in Australia, but also the part it plays in our day to day. As Bruno Maiolo, a life member (and incumbent president) of the Australian Specialty Coffee Association (ASCA), says: "Coffee is enshrined in our DNA. We cannot function without it."
But how has our coffee culture changed over the years — and what's coming next? In partnership with Milklab, we spoke with six Australian coffee experts to get their thoughts.
WHAT'S CHANGED
The origin story of Australian coffee culture has become engrained in our nation's lore, but a quick recap. Italian migrants who came to Australia after WWII with the hope of a better future in 'the lucky country', also (thankfully) brought their espresso-making traditions with them. Cafes and espresso bars quickly popped up throughout Melbourne and Sydney, with their appeal quickly spreading beyond European migrant communities.
"I refer to the Australian coffee scene as 'the new world'," says Herman Chiu (pictured below), director of Sydney cafe Haven Specialty Coffee. "Just like [Australia's] approach to winemaking, we learned [coffee] from industry pioneers. However, we had less traditional fetters, which allowed us to be more creative and open to new ideas."
If one person — and their signature pork pie hat — has come to embody our 'new world', it's Salvatore Malatesta. The founder of the St Ali empire also thinks our being new on the scene has worked to our advantage. "The coffee culture was a broad church with no preconceptions of what was right or wrong," he tells us. "There was a genuine openness... Then there were a handful of evangelists (of which I was and remain one) who made it their life mission to make sure Australian won the coffee Olympics."
He reckons we took home gold.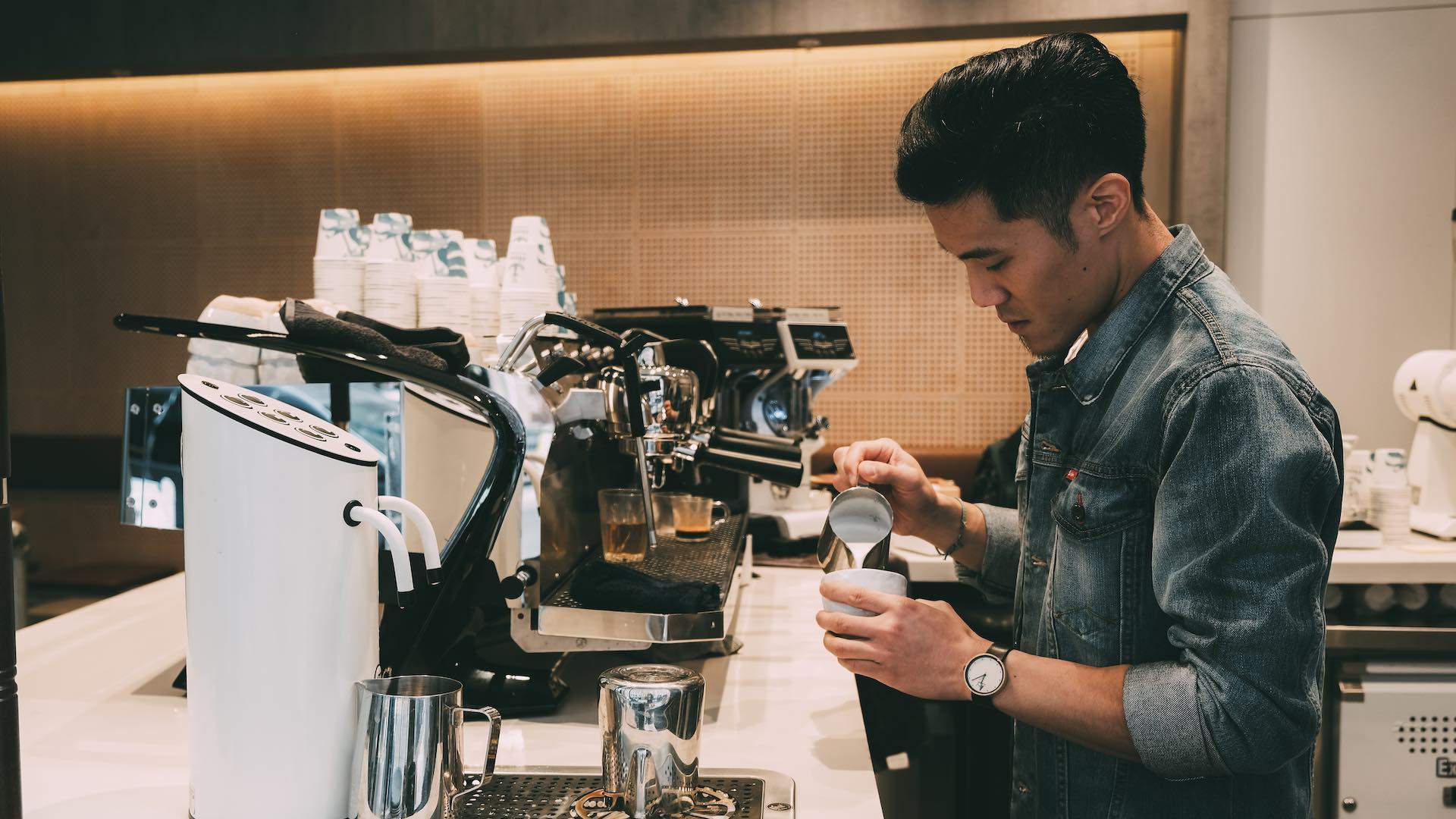 Maiolo — who also runs Melbourne roaster C4 Coffee — has seen first-hand how Aussie coffee has changed over the years. "The emergence of 'specialty' coffee, and a whole lot of curious locals, has brought about a shift in what we are looking for in an espresso." He notes that these changes range from the grade of beans being purchased, to how beans are roasted.
For coffee professionals, the consequences of this shift border on the existential: "These are now becoming contentious issues. Have we changed espresso too much? Have we created a 'new' drink or just bastardised a classic? Either way we have plenty of choices," says Maiolo.
Chiu also notes the rise in specialty coffee as a game-changer. "In the early 2010s, although the specialty coffee scene had already been in Australia for quite some time, the general public still didn't quite understand the concept. Nowadays, walking into a cafe around the corner and ordering a batch brew or a cold drip from Ethiopia is such a normal thing."
For Wendy de Jong, director of coffee at Sydney roaster Single O, black coffee is having a moment right now. "I see much more of an appreciation for black coffee in all methods — espresso, filter, drip bags," she observes. "We're pushing that charge a little I think, with innovations like our 'batch tap' (like a pub with a few beers on tap) and our commitment to delivering a high-quality coffee experience outside the cafe with our single-serve drip filters."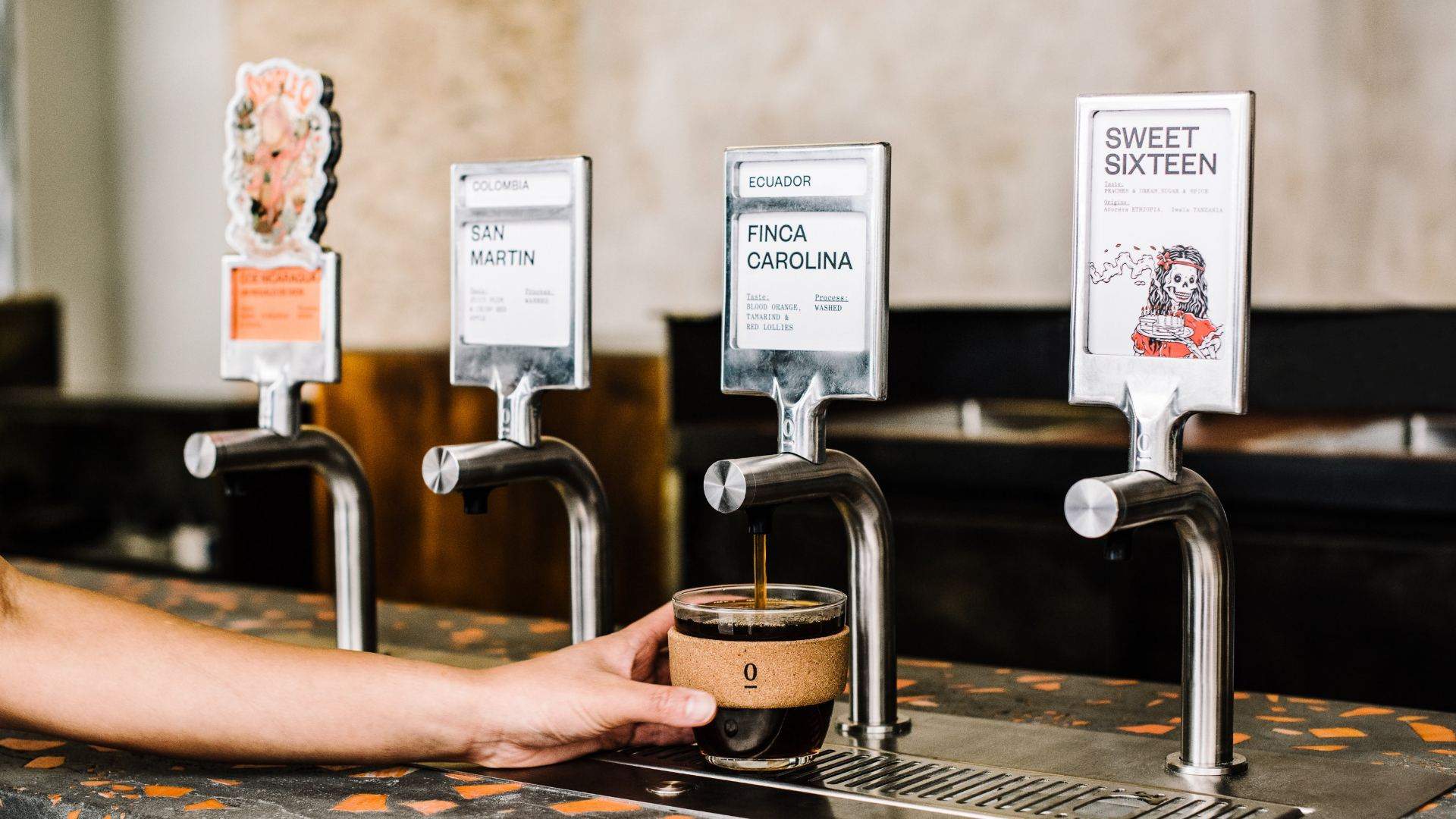 To that end, home brewing seems to have taken off — perhaps not surprising given how much time we've spent at home these past 18 months. Andrew Wong, head barista at the Sydney CBD outpost of Industry Beans, has noticed this. "Home brewing is very common these days, with people ditching the instant and learning more about brewing their own coffee. It has become very attainable to have cafe-quality coffee at home," he says.
This isn't all bad news for cafes, though. "[The rise in home brewing] created a great opportunity for us to communicate [with] and educate our audience about the coffee we source, our roasting and brewing philosophy and coffee knowledge in general," says Chiu. "I am sure [this] will push the industry to grow, as better educated customers will always be better customers, and lead to a better industry eventually."
As for the biggest change we've seen in the way we consume coffee? Many would say the rise of non-dairy milks.
"The uptake of alternative milk has definitely had a significant impact on the industry," says Chiu.
Maiolo adds: "Whether it is a health or dietary necessity or simply a lifestyle choice, it is an undeniable shift."
It's something that Malatesta (pictured above) has also noticed. "Alternative milks are taking market share from the humble cow, with oat milk as my number-one pick as a front runner."
Natalie Latimore, marketing lead at Milklab, agrees. "This is the year of oat milk," she says. "It's the fastest growing plant-based milk globally, and we're only just beginning to see the craze take off in Australia." It's not hard to imagine why: oat milk is a smooth, creamy and naturally sweet alternative to dairy — something that this writer can vouch for. Milklab's new oat milk, made with 100 percent Australian oats, has been developed in collaboration with baristas, Latimore tells us, "with the single aim of creating the perfect alternative milk to enhance the coffee experience."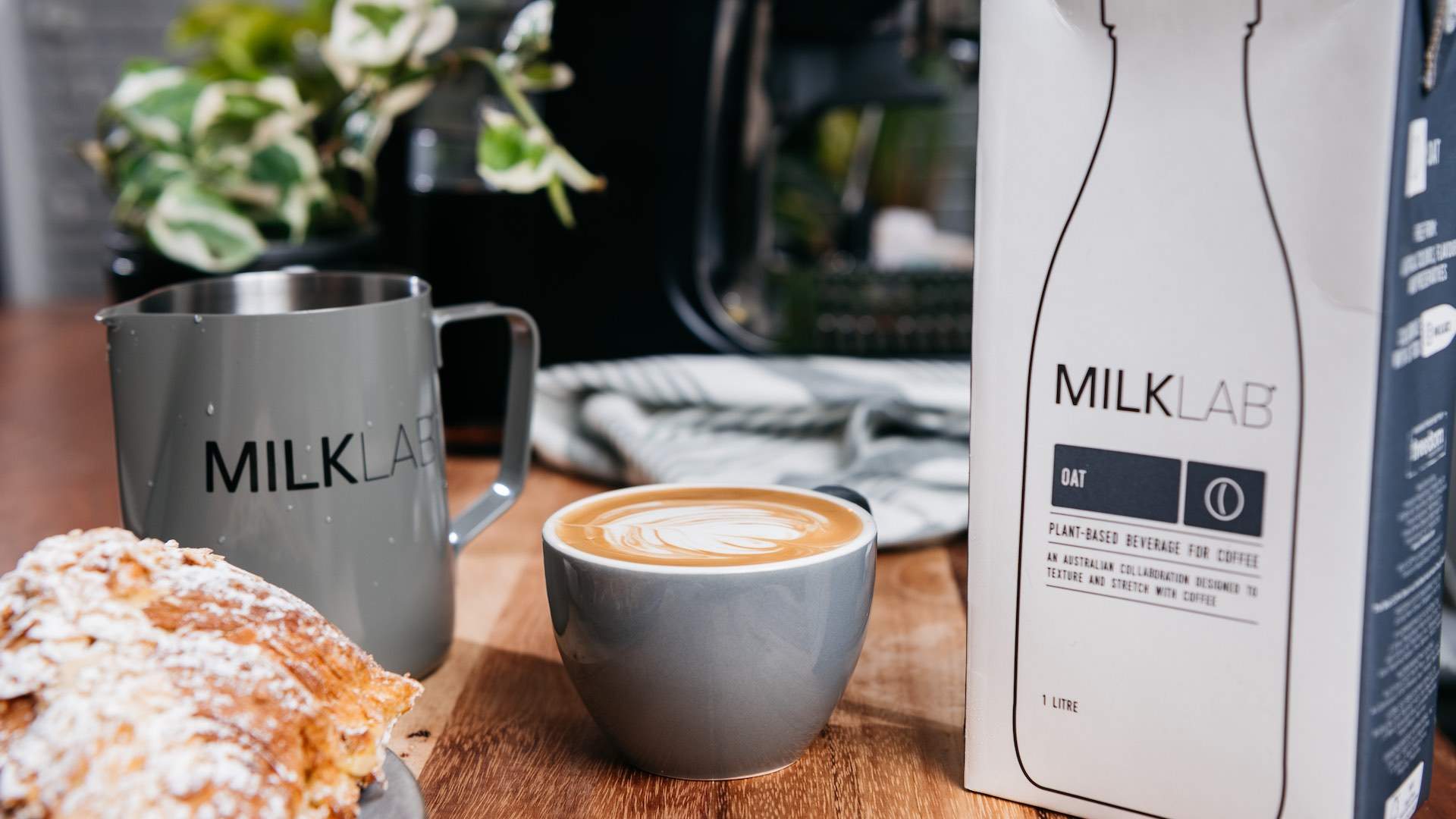 WHAT'S NEXT
Nootropics and micro-dosing? Naturally infused flavoured coffee? These could be the future, according to the experts.
"Nootropics, micro-dosing and adaptogens are all words that will become part of the everyday lexicon," says Malatesta. "The power of mushrooms is just starting to filter down to early adopters from fundamental enthusiasts. We are releasing a mushroom coffee mix soon, so stay tuned."
Maiolo thinks that what we look for in taste will continue to develop. "Controversially, I believe we will see an emergence of 'infused' coffees," he says. "At origin, farmers are adding a new step in the processing of raw coffee by soaking them and infusing them with cinnamon, tropical fruit and other alternatives, thereby giving the final green beans taste profiles that you would not find naturally occurring."
The knock-on effects of this could be significant, too. "This added process will inevitably fetch more money," Maiolo continues. "Farmers can potentially add interesting flavours to lower grades of coffee that would ordinarily be just a 'filler' and not fetch much money, and thus increase their sell price. Watch this space."
Wong, meanwhile, thinks conscious consumption is on the rise. "People are more aware of, for example, the impacts of single-use coffee cups that aren't biodegradable — more and more people are using their own cups when buying their takeaway coffees which is great."
The uptick in oat milk could be seen to run parallel with increasingly conscious coffee drinkers. For starters, oat milk ranks high on two important nutrients, namely protein and fibre, and it's also allergy-friendly for those with tree nut or soy intolerances.
But perhaps even more significantly, oat milk is among the most sustainable and environmentally friendly milks available today, with one study showing that it can generate up to 80 percent less greenhouse gas emissions than dairy. As a sustainable crop, oats also aren't associated with deforestation or excessive needs for water.
As for the coffee itself? "There are many places in the world which have no history of growing coffee but are now entering into coffee production," Wong says. "The impacts of climate change will also affect the way coffee is grown, with the ideal altitudes for growing also changing with it."
Single O's de Jong also thinks that our changing world will inevitably have an impact on the coffee we consume. "With so many challenges to global supply chains at the moment I think we will continue to see coffee in that rare 'glad we have it' space, where it still feels really special to have a perfectly tasty brew every day."

Ask for Milklab oat milk next time you order a coffee. For more information, head to the website.
Top image: Julia Sansone
Published on October 18, 2021 by Nik Addams