There's a New Gin in Town Which All Started Because of a Film Set Friendship
Papa Salt Coastal Gin is a new addition to the premium Australian gin category with a very recognisable Australian among the group of founders.
Step aside wine. One of the most exciting movements in the Australian booze scene is the wealth of locally-produced spirits that combine world-class product and craft with indelible branding. Melbourne distillery The Gospel was recently anointed the second best rye whisky in the world, and the Yarra Valley's Four Pillars Gin has repeatedly been awarded in international competitions and rankings since its inception in 2013.
Now there's a new Australian-made and -owned gin entrant in the mix that's quietly launching into the local market courtesy of a group of gin-loving founders. It's called Papa Salt Coastal Gin and the founders behind the drop are Tom Ackerley Charlie Maas, Josey McNamara, Regan Riskas and Margot Robbie. Yes, that Margot Robbie.
We caught up with the group to discuss the origin story of Papa Salt, their collaboration with Lord Byron Distillery to create the product, and being a collective of gin lords.
Firstly: tell us a bit about the relationship between the five of you and how you decided to start a business together?
"Regan and Margot worked on a film together in 2015, and we all became friends as we bounced back and forth between LA and London in the years since. Sometime around 2018, Josey, Tom, and Margot started to consider creating a gin brand, and they knew that Charlie and his family were in the spirits industry. The five of us had a few very loose discussions about what it might look like to work together, and a lot of very detailed conversations about our favourite gins. It was clear very early on that we all had a passion for the category; that passion really defines our entire business strategy. We spent five years creating a gin that we wanted to drink; and only now are we trying to turn that into a business."
Secondly: why gin?
"The simple answer is that we all love to drink gin. Digging deeper, that's probably a credit to the category itself; there's so much variety in gin now that there's always something new to try, or an exciting new cocktail or taste profile for a specific use case. As a consumer, the versatility of gin is so exciting. As a brand producer, that means you can really experiment and try to create something unique to your taste. We love the idyllic notion of a perfect beach day, and when we conveyed that to our distiller he suggested that we try using oyster shell in the botanical mix. Not only did that provide a minerality that we really love in the taste, it's also something that's only possible in a gin."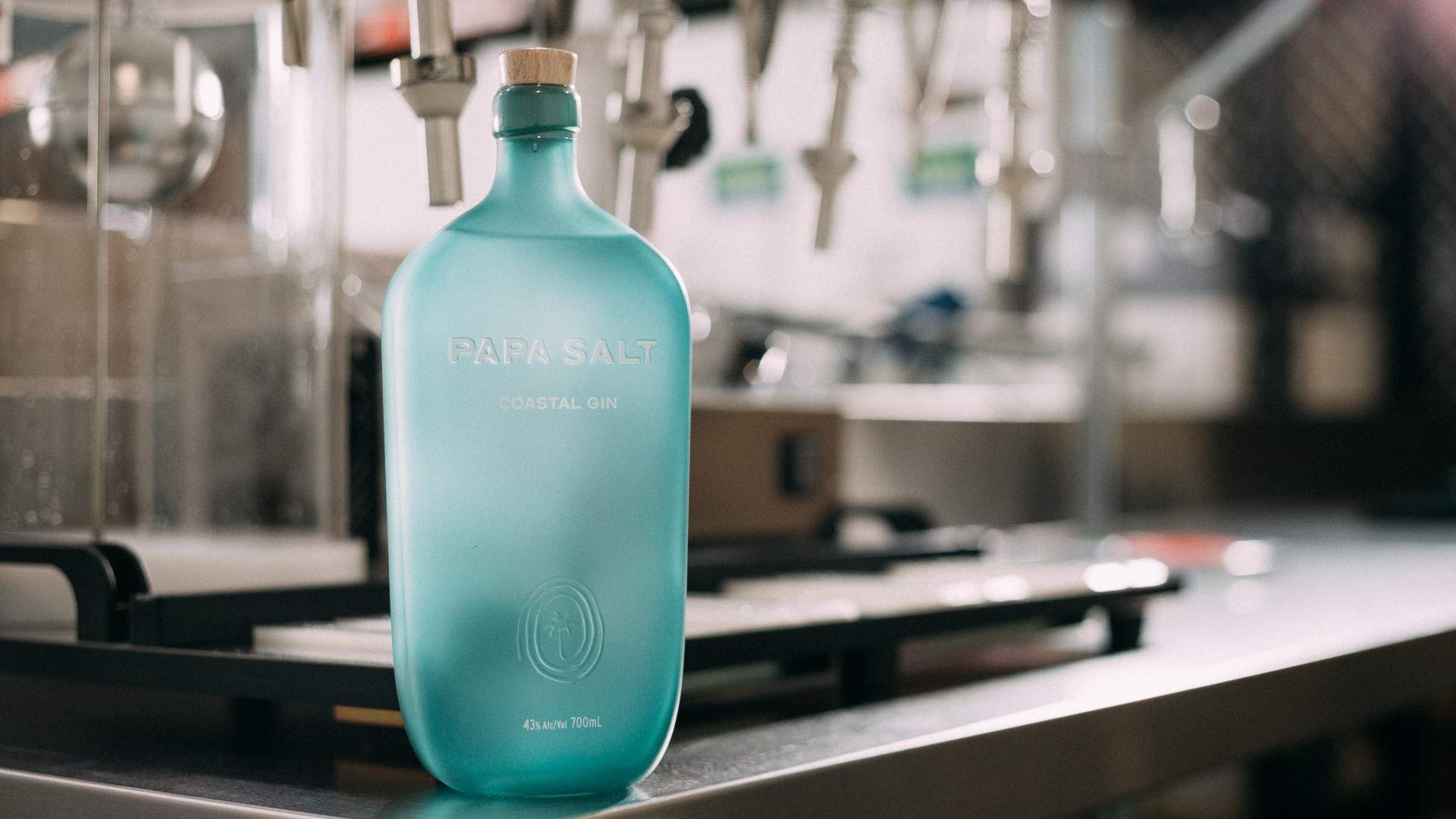 How did you end up working with Lord Byron Distillery to create the gin?
"We reached out to just about every distillery you could imagine in Australia, and created a short list of options. Lord Byron Distillery stood out for their sustainability mission: they're a zero waste, entirely renewably powered facility."
How involved were each of you with the development of the product and the brand? Is there one of you who is the true gin lord of the group?
"Who is the true gin lord?! What an amazing question. We've been wondering what titles we should put on our business cards, and I think you just answered it. There is no one true gin lord in the group — we are all gin lords. We've gone through every single step in the development together. In fact, over five full years of development, we've only had two meetings that didn't include all five of the Founders (and one of those Tom attended via Zoom)."
What's your preferred way to drink it? Individual answers please!
Josey: "This may sound crazy, but Papa Salt makes a tremendous paloma."
Margot: "Salt and soda with an orange rind and a crack of black pepper."
Tom: "Dry martini straight up with an olive."
Charlie: "Papa Salt and Fever Tree Sparkling Lime and Yuzu. Yuzu is the best citrus, it's not even close, and it pairs perfectly with Papa Salt."
Regan: "Papa Salt & Soda with a juicy slice of blood orange and lots of ice."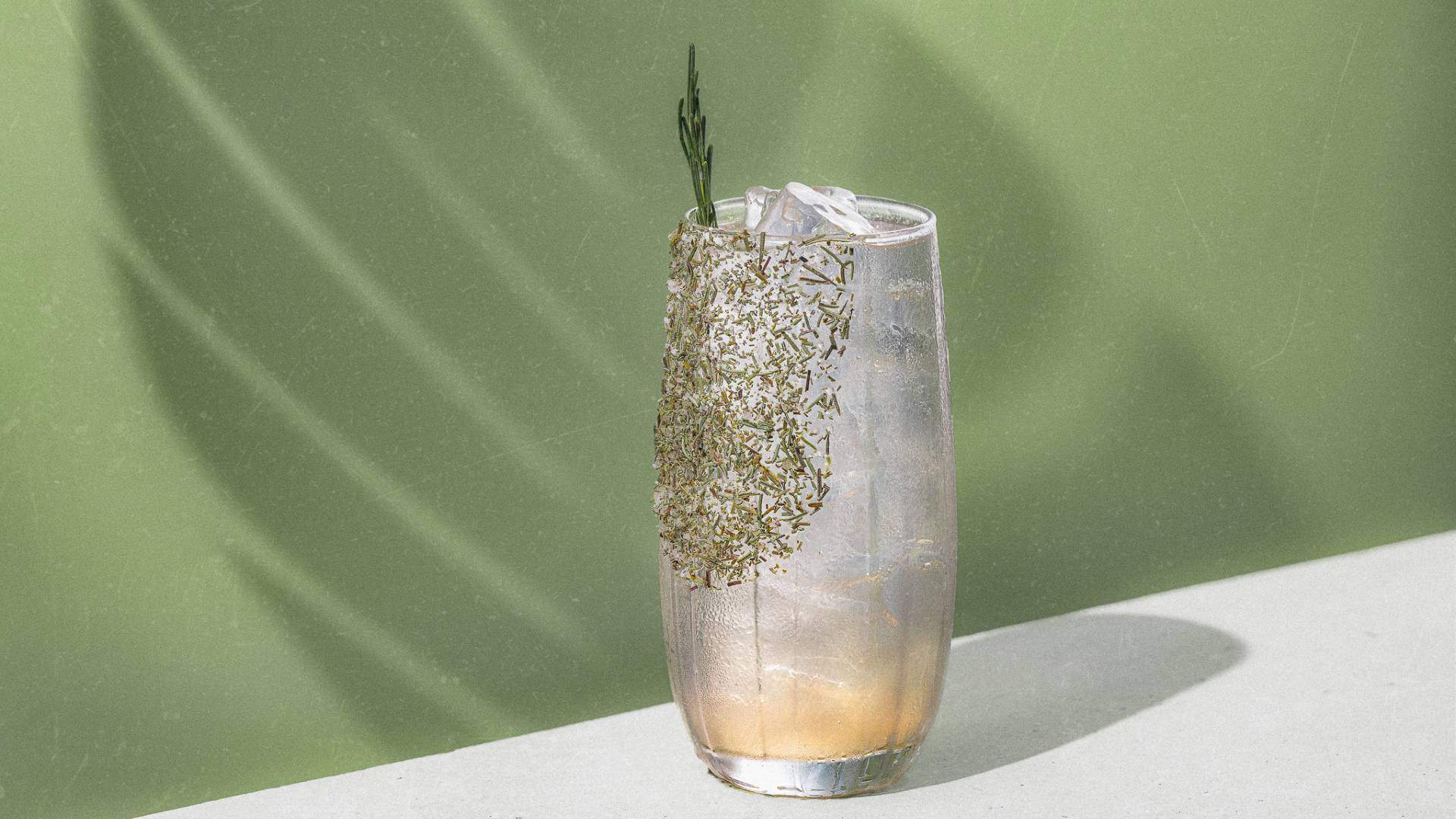 Explain the inspiration behind 'Papa Salt' as the name? I'm getting 'coastal daddy' vibes but I assume there's something more significant to it?
"We wanted to name the product Salty Sea Dog Gin, but ran into some trademark issues there. But that was always the idea behind the brand – to celebrate those luxuriously aimless days in the sun. A few months later, on one of those exact sort of days, Tom, Margot, and Josey ended up at a beach bar in Sri Lanka with a salty sea dog who went by the name Papa Salt. He was originally from the Gold Coast, but after circumnavigating the globe a few times, he wound up on this particular beach on this particular day. It's our hope that Papa Salt Coastal Gin, born on the Eastern Australian coast, might travel just as far and create just as many memories."
Current stockists for Papa Salt Coastal Gin are Rick Shores at Burleigh Beach, Raes on Wategos in Byron Bay, Icebergs Dining Room & Bar in Sydney and Stokehouse in Melbourne. 
Concrete Playground Trips
Book unique getaways and adventures dreamed up by our editors