FOOD & DRINK
This Melbourne Bar Wants You to Shout a Victorian a Drink to Celebrate the End of Lockdown
Donate $10 online and a random Melburnian will get a free cold one.
This year hasn't been easy for anyone, but it has been extra tough for folks in Melbourne. The city's residents went into lockdown earlier in 2020, when the rest of the country shut down — and, when cases in the state started to increase again mid-year, they endured new Melbourne-specific stay-at-home restrictions that have only been easing since mid-September.
From tonight — at 11.59pm on Tuesday, October 27, to be specific — Melburnians will be allowed to drink brews at bars, pubs and restaurants again. Understandably, the city's residents and venues are rather excited about that development. But if you're located in the rest of Australia and you'd like to help make this development as cheery as possible, you can help out by shouting a Victorian a drink.
If you're located in Victorian or even Melbourne and you want to spread the love to everyone else who just navigated the past few months, that's on the cards too. If you'd like to send this link to your interstate friends to nudge them in the right direction, that's obviously an option as well. When it comes to donating, anyone can take part in the #ShoutAVicADrink campaign started by The Otter's Promise in Armadale.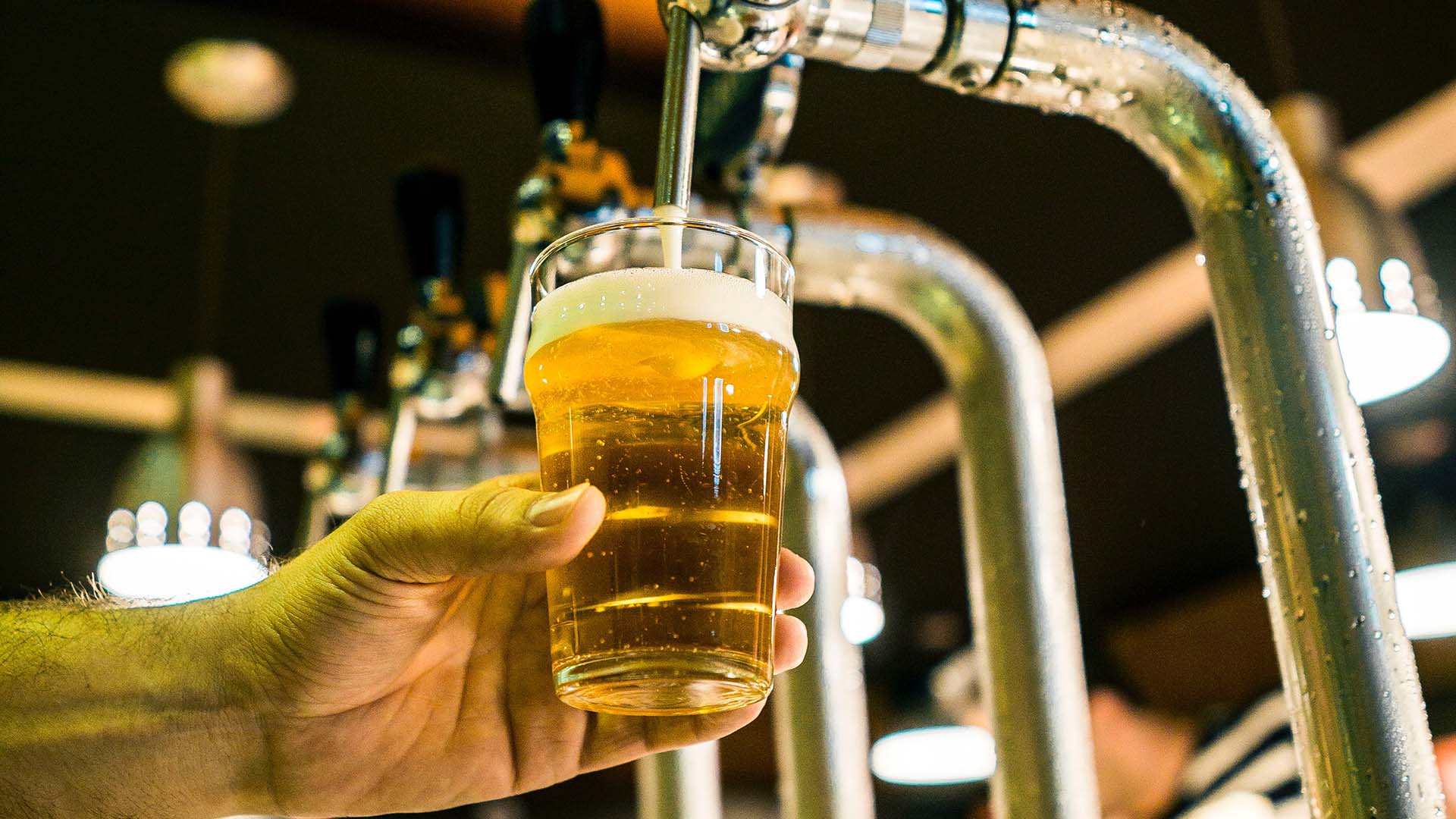 It's really as simple as it sounds. Via the craft beer bar and bottle shop's website, you can pledge $10, which'll be used to to buy a random Victorian a drink at the bar. You can choose to donate more than $10, of course, which'll be used for multiple drinks. And it will be random, based on whoever is in the bar — and no, you can't specify who your shout goes to.
If you're a Melburnian who lives within 25 kilometres of The Otter's Promise, obviously that's as good a reason as any to stop by when it reopens from midday on Thursday, October 29.
The venue is hoping that other Melbourne joints will join the campaign, too, turning #ShoutAVicADrink into a city-wide campaign.
To shout a Victorian a drink, head to The Otter's Promise's website.
To visit The Otter's Promise, head to 1219 High Street, Armadale from midday on Thursday, October 29.
Published on October 27, 2020 by Sarah Ward