IKEA and Lego's New Storage Boxes That You Can Play With Will Hit Australian Stores in February
Because those multi-coloured bricks aren't just for kids — and neither are creative storage solutions.
Maybe you've always had a Lego collection, because the popular plastic bricks really are for everyone. Perhaps you signed up for a subscription service back when COVID-19 lockdowns came into effect, because there are only so many puzzles one person can do. Either way, you probably need something to store your Lego in — and, in a collaboration due to hit Australia in 2021, IKEA now has a solution.
Obviously, IKEA has plenty of storage on offer. Walk through one of the Swedish retailer's shops and just try to come out without a basket, box, container or other type of storage in your big blue bag — it's virtually impossible. But, when its new Bygglek range arrives in stores and online on Wednesday, February 17, it'll actually feature Lego studs. Keep your bricks in them, or use them to build with (or both).
The new boxes were first revealed in 2020, as part of a team-up initially announced in 2019. The collection will encompass four different sets: one of three small boxes ($20), two different types of bigger boxes ($20–22), and one of Lego bricks ($35). All of the above will connect to existing Lego products, too, because of course it will.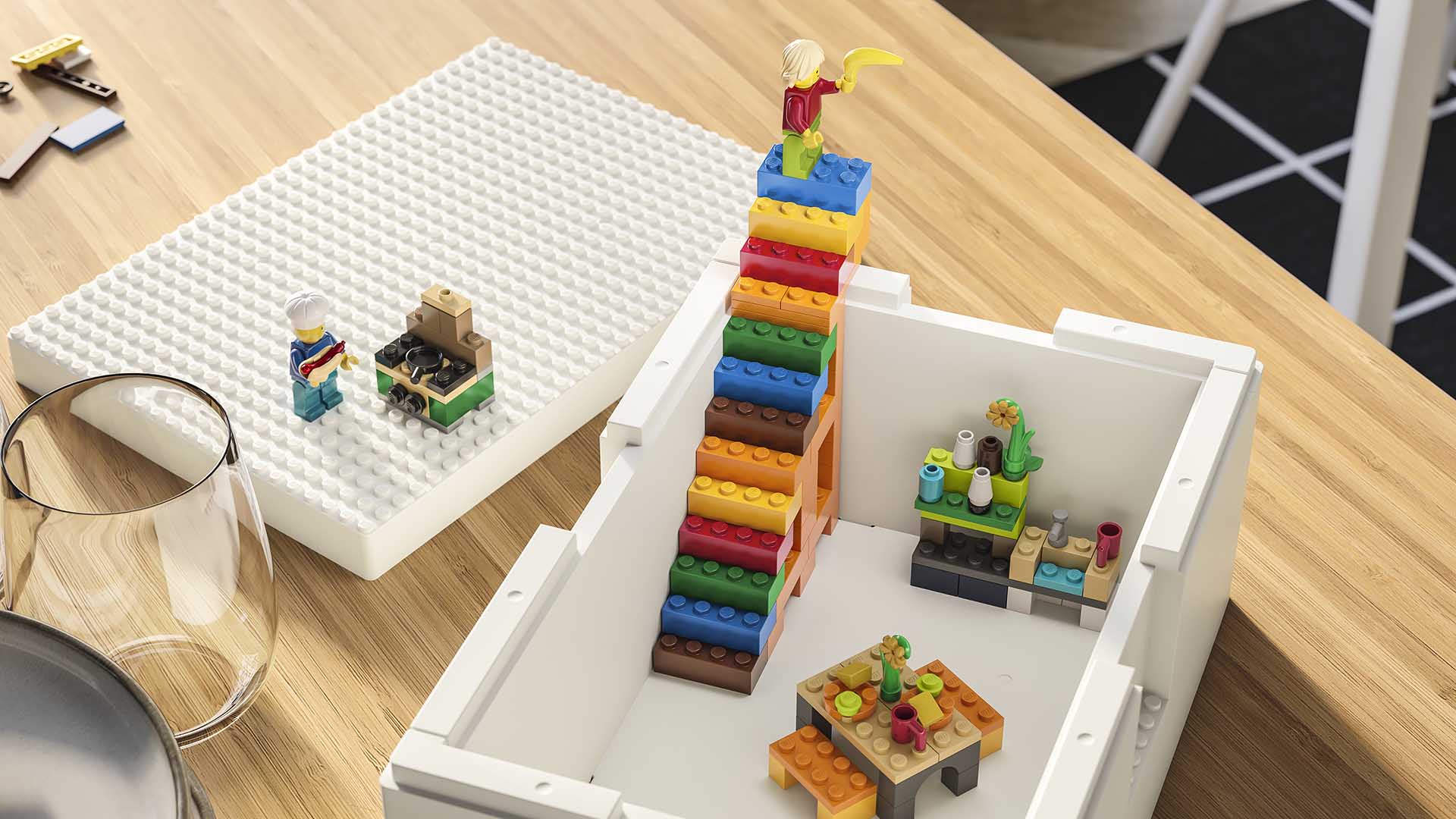 While the Bygglek products are part of IKEA's children's range, everyone knows by now that Lego isn't just for kids. Indeed, Lego just released a new botanical-focused collection that is firmly for adults. And creative storage boxes aren't just for children either, because everyone needs containers to keep objects and items other than Lego in.
IKEA's Lego Bygglek collection will be available in stores and online on Wednesday, February 17 — head to the IKEA website for further details.
Concrete Playground Trips
Book unique getaways and adventures dreamed up by our editors