All Australian Adults Regardless of Their Age Can Now Get the AstraZeneca Vaccine
Keen to get the jab ASAP? You can now go to your GP and request the AstraZeneca vaccine — even if you're under 40.
Australians, it's time to roll up your sleeves — because the nation's slow-moving COVID-19 vaccine scheme has just been given a crucial boost. In a newly announced change, all Australian adults of any age can now get the AstraZeneca jab. All you need to do is go to your GP and specifically request the AZ vaccine.
Prime Minister Scott Morrison revealed the news during a late-night press conference yesterday, Monday, June 28, in which he addressed several aspects of the country's vaccine rollout. Specifically, he announced a new no-fault indemnity scheme for general practitioners who administer COVID-19 vaccines, so they're covered if their patients have any adverse reactions. Australia's current health advice notes that the AZ vaccine is preferred for folks over the age of 60, and that anyone younger should have the Pfizer vaccine; however, if you're below that cutoff and would still like the AZ jab, your doctor can now give it to you.
"This relates to encouraging Australians to go and chat to their GP about their vaccination, and to have their vaccination administered," said the Prime Minister. "The advice does not preclude persons under 60 from getting the AstraZeneca vaccine, and so if you wish to get the AstraZeneca vaccine, then we would encourage you to go and have that discussion with your GP," he explained. "We are also providing the indemnity scheme for those general practitioners so they can actively engage with you and you can make the best decision for your health."
While that part of the Prime Minister's press conference didn't mention age limits, he was specifically asked about under 40s, and confirmed that any Aussie adult of any age can now go to their GP to get the AZ shot. "If they wish to go and speak to their doctor and have access to the AstraZeneca vaccine, they can do so," he said.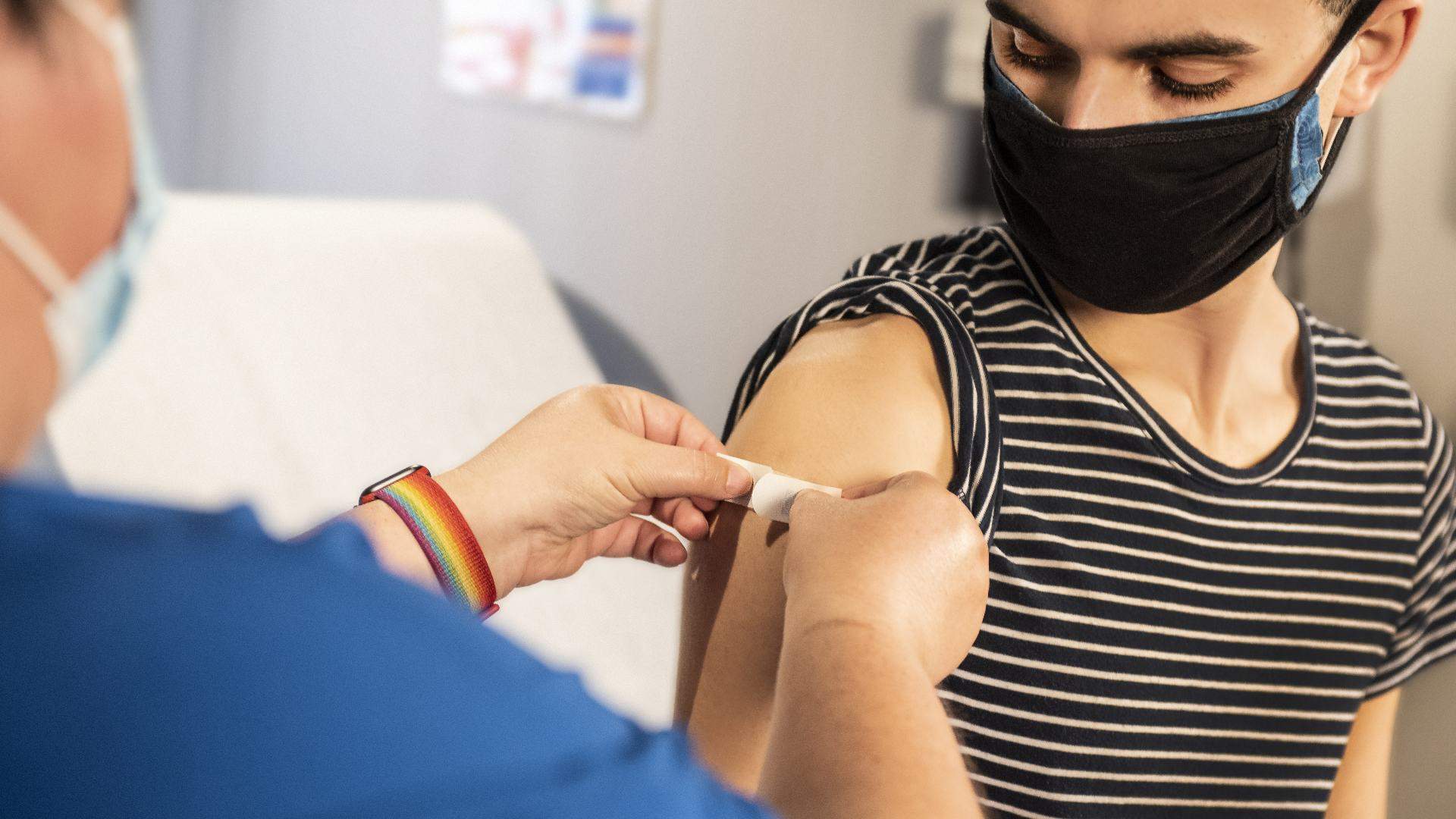 That's welcome news for everyone under 40 that's keen to get jabbed, but hasn't been able to due to Australia's staged vaccine rollout. Until last night, adults aged between 16–39 weren't eligible to get vaccinated unless they fell into a number of specific categories. You had to either be of Aboriginal and Torres Strait Islander descent; work in quarantine, border or healthcare roles; work or live in an aged care or disability facility; work in a critical and high-risk job such as defence, fire, police, emergency services and meat processing; have an underlying medical condition or significant disability; or participate in the NDIS, or care for someone who does.
Aussies under 40 who'd prefer the Pfizer vaccine will still need to fall into one of the aforementioned groups.
Since Thursday, June 17, the Australian Technical Advisory Group on Immunisation has recommended the use of AstraZeneca vaccine in people aged over 60 only due to the risk of rare blood clotting disorders that've been linked to the vaccine when given to younger folks.  That change followed an early recommendation back in April, which noted the AstraZeneca vaccine wasn't preferred for anyone under 50. But anyone of any age, including those under 60, can now still get the AZ jab — after making an informed decision by talking to their doctor.
For further information about Australia's vaccine rollout, head to the Australian Department of Health website.
Concrete Playground Trips
Book unique getaways and adventures dreamed up by our editors