Australia's COVID-19 Vaccine Rollout Has Been Brought Forward and Will Now Start in February
The aim is to give four million Aussies their first jab by the end of March.
The COVID-19 pandemic has taught us many things, and reminded us of plenty of advice that we've all heard for years. We're all now well and truly aware that any situation can change quickly, for instance. In the latest example to prove those words accurate, the Australian Government has moved forward its vaccine rollout plans — just a day after announcing its last fast-tracked inoculation schedule.
Yesterday, Wednesday, January 6, Minister for Health Greg Hunt said that COVID-19 vaccinations would begin at the beginning of March, which was earlier than the previous date of late March (which, in turn, had been brought forward from the second quarter of 2021). Then today, Thursday, January 7, Prime Minister Scott Morrison announced in a press conference that the timeline for kicking off vaccinations has now been shifted to February.
First in the queue when jabs start being administered mid-to-late next month (with an exact date yet to be revealed): frontline workers — particularly those working at hotel quarantine sites and international border checkpoints — as well as health workers and residential aged care facility residents. They'll comprise the first of five priority groups, with elderly Aussies aged over 70, Indigenous Australians over the age of 55, other health care workers, younger adults with an underlying medical condition, and other critical and high-risk workers falling into the second group.
From there, adults aged 50–69, Indigenous Australians over 18 and the next tranche of critical and high-risk workers will receive the vaccination, followed by the balance of the adult population. Department of Health Secretary and former Chief Health Officer Brendan Murphy noted that children will fall into the last group.
The Prime Minister also advised that that the rollout will begin with a target of giving 80,000 vaccinations per week, starting with the Pfizer-BioNTech vaccine. By the end of March, it's expected that four million Australians will have been vaccinated — with capacity ramping up once the University of Oxford-AstraZeneca vaccine is approved.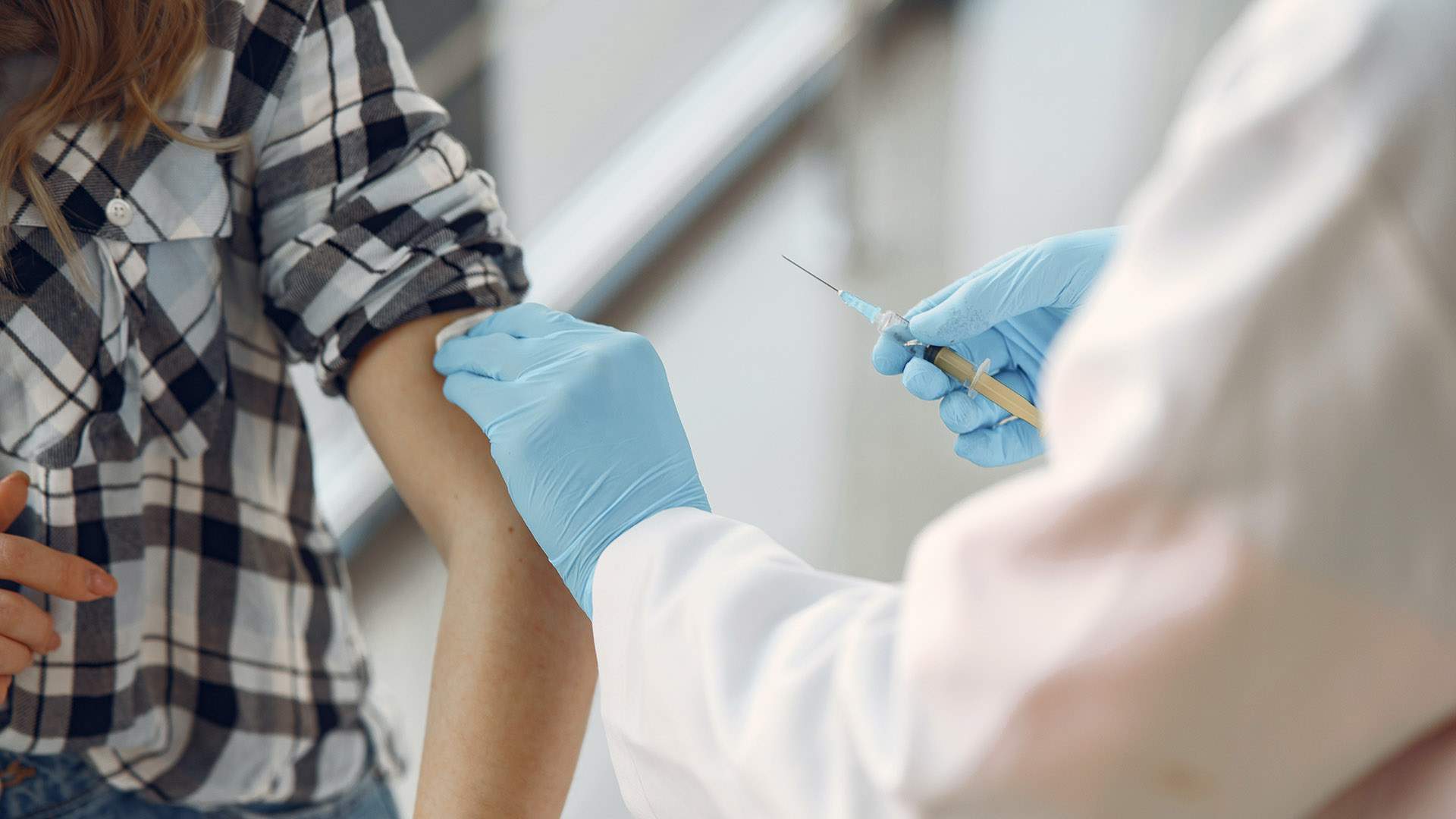 Several vaccines have not only been created over the past year — much faster than the usual timeline — but have started being used in countries around the world. The latter is happening in places such as the UK and the US, where coronavirus case numbers have remained at enormous levels. In Australia, where the situation thankfully hasn't reached the same scale, the federal government has decided on a different approach. Vaccines need to be evaluated and approved locally by the Therapeutic Goods Administration before they can be rolled out anyway, and that process is currently underway for multiple different vaccines, including from Pfizer-BioNTech and University of Oxford-AstraZeneca.
As the Prime Minister announced in mid-2020, vaccines will be provided to every Aussie for free when they are available. Australia currently has agreements to receive ten million doses of the Pfizer-BioNTech vaccine, which will be manufactured overseas, and 53.8 million doses of the University of Oxford-AstraZeneca vaccine, with production of the latter already starting locally. Both require two doses per person to be effective — and you have to get two doses of the same vaccine (so you can't mix and match them).
If you're wondering how it'll all work logistics-wise, there'll be specific hubs to deliver the Pfizer-BioNTech vaccine — at 30–50 hospitals around the country — first up. After that, when the University of Oxford-AstraZeneca vaccine becomes available, vaccinations will be available at other sites, such as GPs and respiratory clinics.
Obviously, it's expected that specific details about sites and dates will be revealed before vaccinations start in February.
For more information about the status of COVID-19 in Australia, visit the Australian Government Department of Health website.
Concrete Playground Trips
Book unique getaways and adventures dreamed up by our editors