Bridge Jumps, Dive Sites and Brilliant Food: Seven Reasons to Take Your Crew To Brunswick Heads
Just 15 minutes' drive north of Byron Bay, this idyllic town might be the Northern Rivers' best kept secret.
in partnership with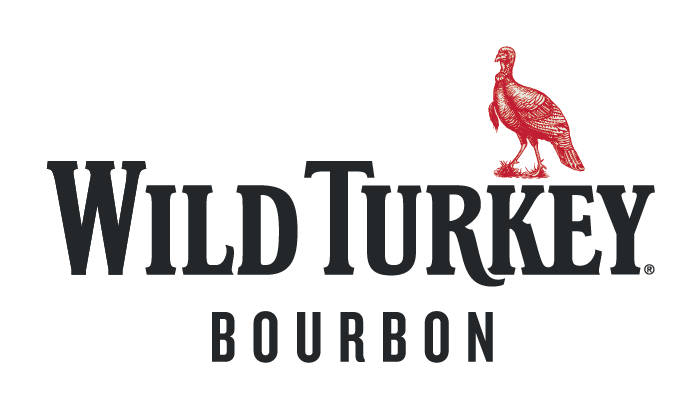 Byron Bay might ‌steal the headlines, but we'll let you in on a secret: neighbouring Brunswick Heads, just a 15-minute drive north of Byron, provides the truly serene beach holiday you've always dreamed about. Thanks to its location on the Brunswick River and among mangrove forests, this welcoming coastal community is teeming with spots for stellar scuba diving, hiking and dining.
If you're ready to hit up the Northern Rivers, we've teamed up with Wild Turkey to present an alluring selection of activities that ensure your visit is simply unbeatable. Whether you prefer wildlife encounters or hanging out in celebrated restaurants, Brunswick Heads has both in spades.
GO WHALE SPOTTING
The next whale-watching season is coming up fast, and Brunswick Heads provides the ideal spot to catch these majestic creatures cruising northbound from May to July. The team at Blue Bay Whale Watching has been leading on-water expeditions since 2011, meaning an incredible sighting of a majestic humpback whale or two is almost guaranteed.
Each adventure only takes ten passengers on board the Bay Warrior, an 8.5-metre catamaran with 360-degree views of the ocean. There's plenty of shelter if the weather unexpectedly turns, too, so there are indoor and outdoor vantage points for you and your crew to get a glimpse of these magnificent creatures up close.
TAKE A DIVE
A visit to this part of the world would not be complete without experiencing the striking underwater world that exists off the coast of Brunswick Heads. Julian Rocks is widely recognised as one of the region's premier dive sites, with this craggy outcrop providing several moorings that make reaching this location a relatively straightforward affair.
There are suitable spots here for divers of all experience levels, meaning just about anyone can explore the surrounding waters frequented by manta rays, leopard sharks, and yes, the occasional great white, too. While this subtropical oasis certainly isn't for the faint-hearted, diving at one of Australia's top scuba locations will give you plenty of stories to tell.
PADDLEBOARD AT TORAKINA BEACH
Torakina Beach should be your number one choice for stand-up paddleboarding. Set at the mouth of the Brunswick River, this sheltered paradise sees barely a ripple for waves, so pushing yourself along the crystal-clear waters is relatively hassle-free.
You're also well within touching distance of Brunswick Heads, with the community's thriving cafe scene just a five-minute walk away for a post-paddle refuel. Want to keep it a bit more rustic? With picnic areas, barbecues and showers spread throughout the surrounding bushland, Torakina Beach is a truly dreamy spot for a day in the sun.
TAKE A GUIDED KAYAK TOUR
Brunswick Heads and its surrounds are renowned for kayaking — the series of creeks and tributaries ensures you can get up close with lush landscapes and native wildlife. If you're looking for an expert to give you the inside word, there's no shortage of guided kayaking tours available to book.
Byron Bay Eco Cruises provides a comprehensive three-hour tour where you'll take part in a river cruise that delves deep into a rainforest before loading into kayaks to scout out local wildlife (with binoculars provided, too). Finally, there's the chance to stand-up paddleboard amid the Brunswick River's serene environment.
EXPERIENCE A LOCAL RITE OF PASSAGE
It seems like every small town has a slightly hazardous rite of passage that provides endless stories — both good and bad. In Brunswick Heads, this initiation involves making the leap from the South Beach Road Bridge into Simpson's Creek about four metres below.
With the creek providing a wonderful swimming spot at high tide, dozens of people, young and old, test their mettle on a hot summer's day. There's every reason to get involved, but do take caution if you decide to take the leap from this 85-year-old wooden bridge.

DISCOVER BRUNSWICK HEADS' DINING SCENE
Don't assume the pinnacle of Brunswick Heads' dining starts and finishes with fish and chips on the beach (though we would absolutely recommend doing this). The town has a growing reputation for fine-dining institutions that will knock your proverbial socks off. Fleet (pictured above) is one such venue, but with seating for only 14 guests, you'll have to book early to sample its award-winning hyper-local tasting menu.
La Casita is another stellar example of the region's booming culinary scene. The team here works alongside the region's top makers and producers to create its mouth-watering dishes, which feature hearty Mexican flavours that put many city-centric options to shame. Plus, the boozy cocktails ensure you depart with an extra bounce in your step.
TAKE A HIKE AND PICNIC IN THE RAINFOREST
There are so many incredible vistas to enjoy throughout the Northern Rivers region, but you don't have to bust a gut to experience some of the best. The easygoing North Head walking track, located on the edge of town in the Brunswick Heads Nature Reserve, is a 30-minute trail guiding you through the coastal rainforest.
As you break through the canopy and look down upon the Brunswick River, you'll find several spots perfect for unfurling a picnic rug and basket. Once you're back on your feet, the trail leads you through fascinating wildlife habitats and eventually out to the ocean beach.
Find out more about Wild Turkey's Discovery Series at the website.
Top image: Graham Cook (Flickr)
Concrete Playground Trips
Book unique getaways and adventures dreamed up by our editors