TRAVEL & LEISURE
Five Ways to Avoid the Afternoon Slump When You're Working at Home
Because 3.30pm hits hard no matter where you're working.
Five Ways to Avoid the Afternoon Slump When You're Working at Home
Because 3.30pm hits hard no matter where you're working.
in partnership with

Whether you're working from home or in an office, keeping up the same level of productivity and enthusiasm after 3pm can be a challenge. While there's plenty of debate around the benefits and downsides of WFH, we've noticed that no matter where we are we still suffer from a lull in energy after five or six hours on the job. To help you avoid the daily brain drain, we've teamed up with Oporto to bring you five ways to keep you motivated in the final hours of the working day — from working up a sweat to working out how to bust out of an escape room.

MONDAY: GIVE YOURSELF A COOKING CHALLENGE
Staring at the screen? When you can feel that your motivation has left the building, the best thing for it is to take a break and apply yourself to something practical. Try planning what you'll eat for dinner — and, if you've got the flexibility to give yourself an hour or so of distraction, why not focus on learning a new dish for tonight? Nonna Live runs cooking classes via Zoom, where Nonna will show you a pasta recipe that dates back 100 years. Or, learn how to make a new vegan dish with help from plant-based cooking workshop Otao Kitchen. Or, impress your housemates by taking an online pickling course with Cornersmith. You'll find out how to make preservatives that you can add to your meals again and again.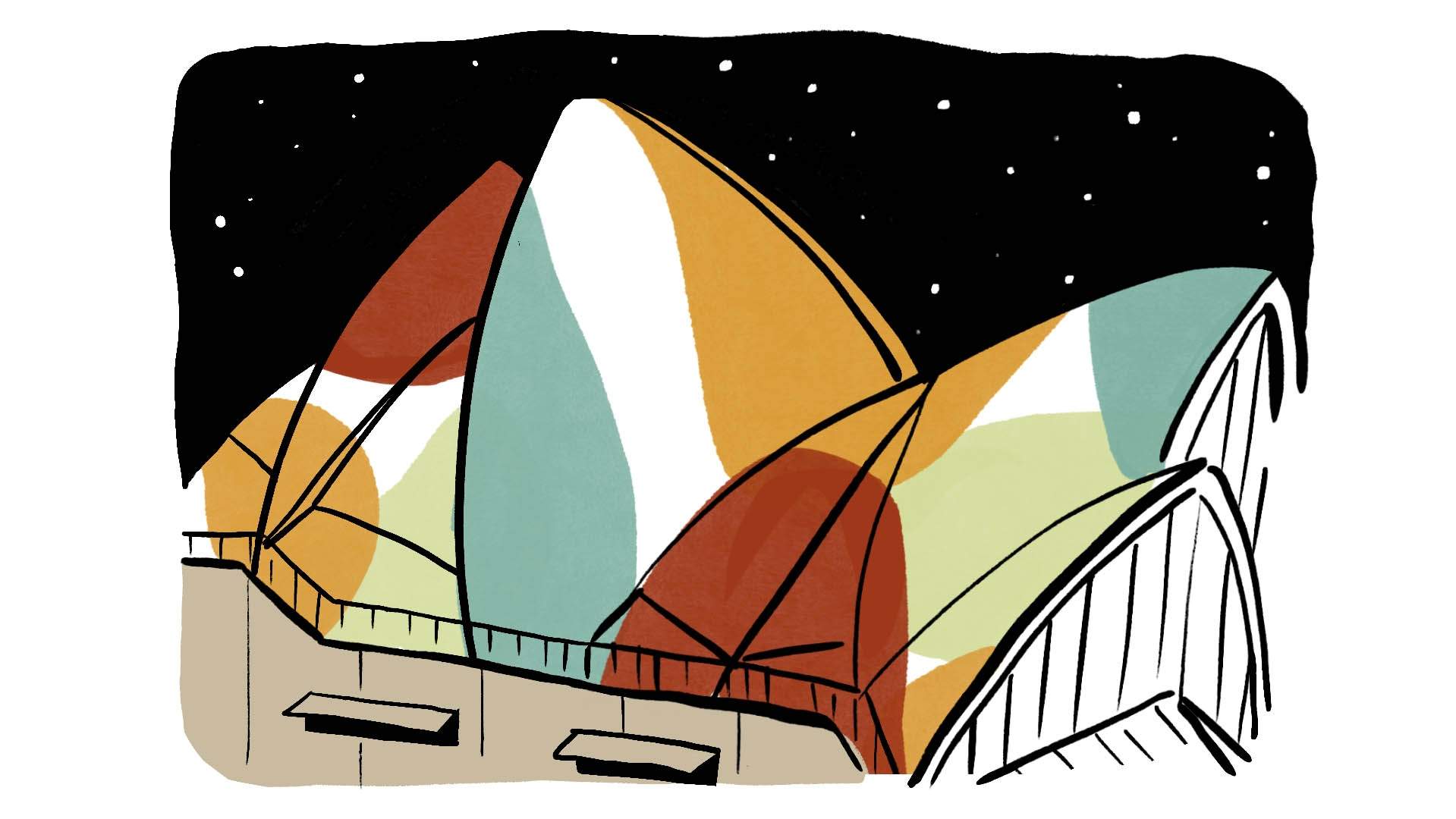 TUESDAY: BUST OUT OF A VIRTUAL ESCAPE ROOM
If the daily grind is no longer stimulating your mind, flex your brain power on something altogether more thrilling, without leaving your screen. The Sydney Opera House has launched a virtual escape room which challenges you to bust out of the iconic landmark in the middle of the night. You'll navigate your way around backstage areas, like the orchestra pit, costume department and props room, to find clues and ultimately escape. You'll need a pen and paper handy, so you can write down the passwords you discover along the way. Start playing Trials of Wisdom here. Or, try more virtual escape rooms from Strike and The Escape Game. After an hour of play you'll be ready to smash through those remaining tasks before the boss notices.

WEDNESDAY: TREAT YOURSELF
Give yourself an icy treat to look forward to come 3pm — you'll soon find extra wind in those sails to tackle just one more email when there's a carrot at the end of that stick. With three locations in Adelaide, and more than 100 varieties of gelato, including gluten- and dairy-free options, family owned 48 Flavours has blood orange and lychee sorbets to choose from, as well as turkish delight and black sesame flavours. If you're close to Glynde, you could drop into longstanding Gelato Bello, which makes traditional Italian sorbet in boysenberry, green apple and lemon flavours, as well as gelati in cherry ripe, salted caramel, baci and banana. And if you order between 1pm–5pm, Monday to Friday, it's only $2 for one scoop in a cup or cone.

THURSDAY: ORDER A LATE LUNCH
With half a year's worth of WFH under our tool belts, we still haven't learned how to take a proper lunch break. And on busy days, it can feel like you've been glued to your desk since breakfast time. So, if you've put clients, teammates and friends before yourself, now's the time to press pause. It's not too late to get a proper feed — and you can also get it delivered to your desk. May we suggest trying one of Oporto's new Rappas? The Pulled Chicken Rappa includes hand-pulled chicken grilled in a lemon and herb sauce with crunchy slaw, spicy rice and your choice of sauce, all wrapped up in warm pita bread. And, as Oporto Pulteney Street has 24-hour delivery, you can have it delivered to your door via Uber Eats, Deliveroo, Door Dash and Menulog.

FRIDAY: GO FOR A RUN AROUND THE CITY
When you really need to wake yourself up, there's nothing better than getting your blood pumping. A 20-minute jog can help reduce your stress levels and boost your mood, plus you get to explore the city at the same time. We suggest picking a section of the 6.5-kilometre River Torrens Linear Park Trail and taking in the sites as you pound the pathway. You'll hug the river as you pass Sir Douglas Nicholls Bridge, Adelaide Oval and Adelaide Convention Centre. Or, if you'd like more space to stretch your legs, head to Adelaide Park Lands Trail, which runs through 27 parks on a fairly flat 18-kilometre loop. You don't have to cover all of it, of course, but any time outside moving your limbs will help you refocus when you return to work.

Check out Oporto's full Rappa Range here, then make tracks to your closest store — or order online.
Top image: Josie Withers, South Australian Tourism Commission
Published on October 14, 2020 by Emma Joyce