New Zealand's Best Winter Festivals That Will Make You Actually Want to Go Outside
From slopeside music fests in Queenstown to solstice celebrations in Wellington, these events are made for winter getaways.
Australians looking to travel to New Zealand must consider the current COVID-19 advice. For information on quarantine-free travel between Australia and New Zealand, head over to the NZ Government's COVID-19 hub.
When the colder months roll around, it's natural to reach for anything that screams warm and comfort — even when you're on holidays. The trans-Tasman bubble is finally open, so you might be planning a midyear jaunt to New Zealand; however, don't think you have to spend your time away staying cosy inside.
There's a time and place for that, of course. But NZ's winter festivals will give you a stack of reasons to get out and enjoy the crisp air. From slopeside music festivals to month-long food celebrations and kaleidoscopic light shows, here are ten festival across New Zealand that you should drop into your winter getaway itinerary.

MARDI GRAS, OHAKUNE/QUEENSTOWN
Mardi Gras is arguably New Zealand's biggest winter party — and this year its spreading the fun over two weekends in two different locations. On Saturday, June 19, Ohakune is the spot to catch a lineup of dance floor favourites. Promoters Audiology have teased six international acts ahead of this year's first lineup announcement, including UK-based electronic producer Dimension, drum and bass DJ Culture Shock, Australian singer-songwriter Nyxen and trap producer Quix. They'll be joined by a monster lineup of local talent. The event in Queenstown on Saturday, June 26 comes with snow-capped peaks and an intimate capacity of only 3000.

MATARIKI FESTIVAL, AUCKLAND
While we have to wait until next year for the first-ever Matariki public holiday, there are still plenty of ways to celebrate the beginning of the Māori new year in 2021. Every year Auckland Council's Matariki Festival consistently delivers a series of delightful events. The exact details are yet to be announced for 2021, but you can expect everything from street food and live performances, right through to light festivals, stargazing, Māori art workshops and film screenings. Matariki is seen as a time to reflect on Māori identity, as well as an opportunity to look to the future. The 2021 festival runs from June 19 to July 11 right across Tāmaki Makaurau.

SNOW MACHINE, QUEENSTOWN
After making its debut in Japan last year, alpine music festival Snow Machine is hitting the slopes for four snow-filled days of music and adventure. Attendees at the New Zealand edition from September 8–11, 2021 will be treated to action-packed days on the slopes, aprés ski events on both Coronet Peak and The Remarkables and a lineup of international acts against the idyllic backdrop of Queenstown. A who's who of Australian electronic acts will warm up the frosty evenings, including headliners The Avalanches, Flight Facilities, Hayden James and The Presets. Tickets to Snow Machine 2021 are all-in-one, offering a variety of accomodation options and lift passes.


VISA WELLINGTON ON A PLATE, WELLINGTON
After being forced out of its usual slot in 2020 due to the COVID-19 pandemic, Visa Wellington On a Plate is set to return for its 13th year from August 1–31, 2021. The huge event typically sees more than 100 flavour-packed events, special dining menus, burgers and craft cocktails take over the capital city. This year's edition will keep the three-tiered format — Dine Wellington, Burger Wellington and Cocktail Wellington — celebrating the immense depth of culinary talent within the region. Sibling events Road to Beervana and (August 6–15) and Beervana (August 13–14) are there, too, giving you plenty of reasons to drop by or hang around the capital.


WINTER PRIDE, QUEENSTOWN
Combining winter sports with community and inclusion, Winter Pride is all about locals and visitors embracing the cool weather and their diversity. The event is typically packed with dance parties, speed dating, skiing, boarding and all-round good times. There's a number of different packages to choose from between August 27 to September 5, including passes to all events and revolving door access. Stay tuned for the full lineup announcement.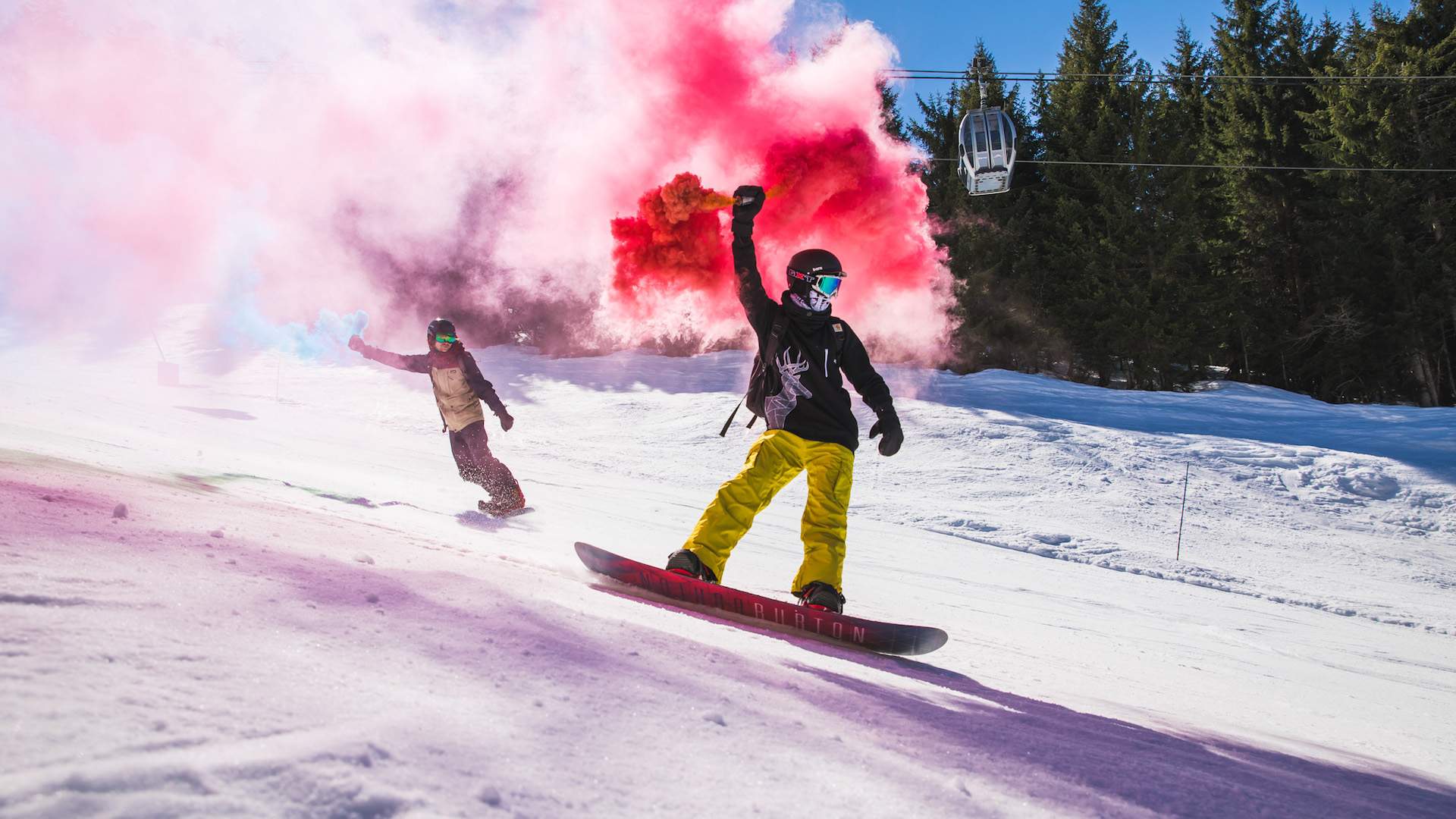 SNOWBOXX, QUEENSTOWN
Typically held in the heart of the French Alps, Snowboxx is a multi-discipline winter festival that shines a spotlight on electronic music and snowsports. Previously expected to arrive in 2019 — and then 2020 — the event will finally slide Down Under this September for one week of international acts, slope-side parties and off-mountain experiences in the adventure capital. Landing between Treble Cone and Cardrona from September 7–14, Snowboxx will see Shapeshifter, Lee Mvtthews and Concord Dawn hit the stage. Attendees are also invited to enjoy on and off-mountain activities like bottomless disco brunches, igloo parties, sled races, comedy nights, snowball fights and aprés ski experiences throughout the week.

LOEMIS FESTIVAL, WELLINGTON
Lōemis Festival returns for its sixth year with a lineup of events celebrating the winter solstice from June 11–21, 2021. The winter solstice is marked by the shortest day and longest night of the year and has often been associated with regeneration, rebirth and self-reflection. Each year the festival aims to deliver an innovative program with a strong focus on the ritualistic, mystical and fantastical elements of the solstice. Previous ritualistic events have included spiritual dance theatre works, multi-course fish degustations and spooky storytelling cocktail evenings. It comes to an end with the burning of a massive art installation right on the harbour.


LUMA SOUTHERN LIGHT PROJECT, QUEENSTOWN
After pulling the plug in 2020, Queenstown's kaleidoscopic light festival will return for its fifth outing this Queen's Birthday weekend. Luma Southern Light Project brings together illuminated art, light sculpture, performance and community over four days from June 4–7, 2021. As the sun goes down over the long weekend, the Queenstown Gardens will be transformed into a creative outdoor stage of visual arts, performing arts, music, film and digital media. 500 local artists and contributors have contributed to this year's festival. As well as light installations dotted around Queenstown Gardens and shore of Lake Wakatipu, previous events have featured moving images projected right onto the lake, works created from recycled materials and roaming performers — from hypercolour fairies to acrobatic tree dancers.


TAUPO WINTER FESTIVAL, TAUPO
The sixth annual Taupō Winter Festival offers an action-packed program over two weeks in 2021. Running from July 9–25, you'll have the choice of hitting a lakeside ice rink, jumping in a giant inflatable snow globe with cold white stuff directly from neighbouring Mount Ruapehu, attending a mountain-themed film festival, catching live circus acts and downing free hot chocolates. What's more, most of the events are free to attend.

WELLINGTON JAZZ FESTIVAL, WELLINGTON
The capital's annual celebration of jazz music is set to return this June 9–13 with more than 100 free and ticketed gigs taking place over just five days. This year's lineup is bursting with fresh new music from around the country, including the likes of Opera House headliners Whirimako Black, The Nathan Haines Octet and Michael Houstoun with the Rodger Fox Big Band. Elsewhere, there'll be big bands, tribute gigs, world premieres and album launches. There really is something for everyone — as long as you can shake your jazz hands at it.

Top image: Snow Machine, Zachary Zaza.