Nine Culinary Experiences to Book on Your European Summer Holiday
Eat and drink your way through Europe this summer with help from the local experts.
Spritzn' in piazzas under sunny skies trumps being in the office, but it can still be a tad overwhelming. Europe in summer is a melting pot of experiences and adventures, but sometimes these aren't as effortless as they seem on Instagram. Seemingly spontaneous trips perhaps require a bit more planning.
Whether you're in a capital city or a charming regional town, it can be hard not to fall into the same obvious touristy routine, especially when it comes to food. To help you get that authentic European experience, we've rounded up some culinary adventures that leave it to the locals and pros to show you the ropes. From truffle hunting in regional France to oyster farming on the Croatian peninsula, we've got you covered. You'll eat well and have a fine old time if you're lucky enough to be trotting around Europe this summer.

FOOD AND WINE TOUR WITH A SOMMELIER — BARCELONA, SPAIN
Home to architectural marvels, beautiful beaches, and energetic nightlife, Barcelona also has an incredible food and wine scene to explore. If you want to dig a bit deeper and dine like a local, then embark on a Food and Wine Tour. A certified sommelier will take you around the city's coolest hidden gems, from cosy restaurants to hip wine bars. The expert will talk you through a range of delicious local tapas paired perfectly with an assortment of excellent wines from different Spanish regions. 
This tour will take you away from the city crowds into charming local neighbourhoods where the modern Spanish hospitality scene is thriving. You'll also be taken through the historical Sant Antoni Market, where the locals come to buy their produce.

DISCOVER THE WORLD OF TRUFFLES AND TASTING — MAREY-LÈS-FUSSEY, FRANCE
Burgundy isn't known only for its succulent wines. Another delicacy awaits your discovery: the Burgundy truffle. In the charming village of Marey-lès-Fussey, you'll find Mille Truffes House, run by the father-son duo Thierry and Yan. Let the human and canine experts take you through a specialty truffle experience, where you'll experience a truffle hunt with the ultimate pro, Julio the dog. After digging up your treasures, it's time to sample their delicate flavours with a tasting. There's no better way to embrace that old-school regional French charm while learning about a truly fascinating delicacy. Plus, it's a great way to break up all that wine-tasting and give your palate a bit of time to replenish. 

SEAFOOD TOUR — STON, CROATIA
Ston and Mali Ston are charming coastal towns linked by one of the longest city walls in the world. The area is known for its blue waters and picturesque fishing villages. But most of all it's known for having some of the best oysters in Europe (and the world). Dive into the best Croatian cuisine has to offer by booking a Ston Gastro Tour on the Pelješac Peninsula. 
Discover the peninsula by boat and sail through the bay to see oyster farms up close. Be sure to try your fresh oysters paired with local wine. Back on land, walk through the historical town and discover local gems — choose fresh mussels or fish risotto for an authentic Croatian lunch.

EXERCISE YOUR CHEESE GEEK — PARIS, FRANCE
Whether you know your brie from your camembert or don't normally venture beyond the classic block of cheddar, a trip to Paris is not complete without a deep dive into the wonderful world of French cheese. The Become a Cheese Geek Tasting is highly rated, so we know you'll leave geekier than ever. Discover a plethora of flavours at La Cheese Room in Belleville, where you will warm up the senses with some blind tastings. Then, move on to a tasting of six farmhouse cheeses from around France, accompanied by paired beverages.
Let the experts tell you all about the cheesemaking process and serving tips so you can impress while entertaining back home. You will walk out full of cheese and knowledge.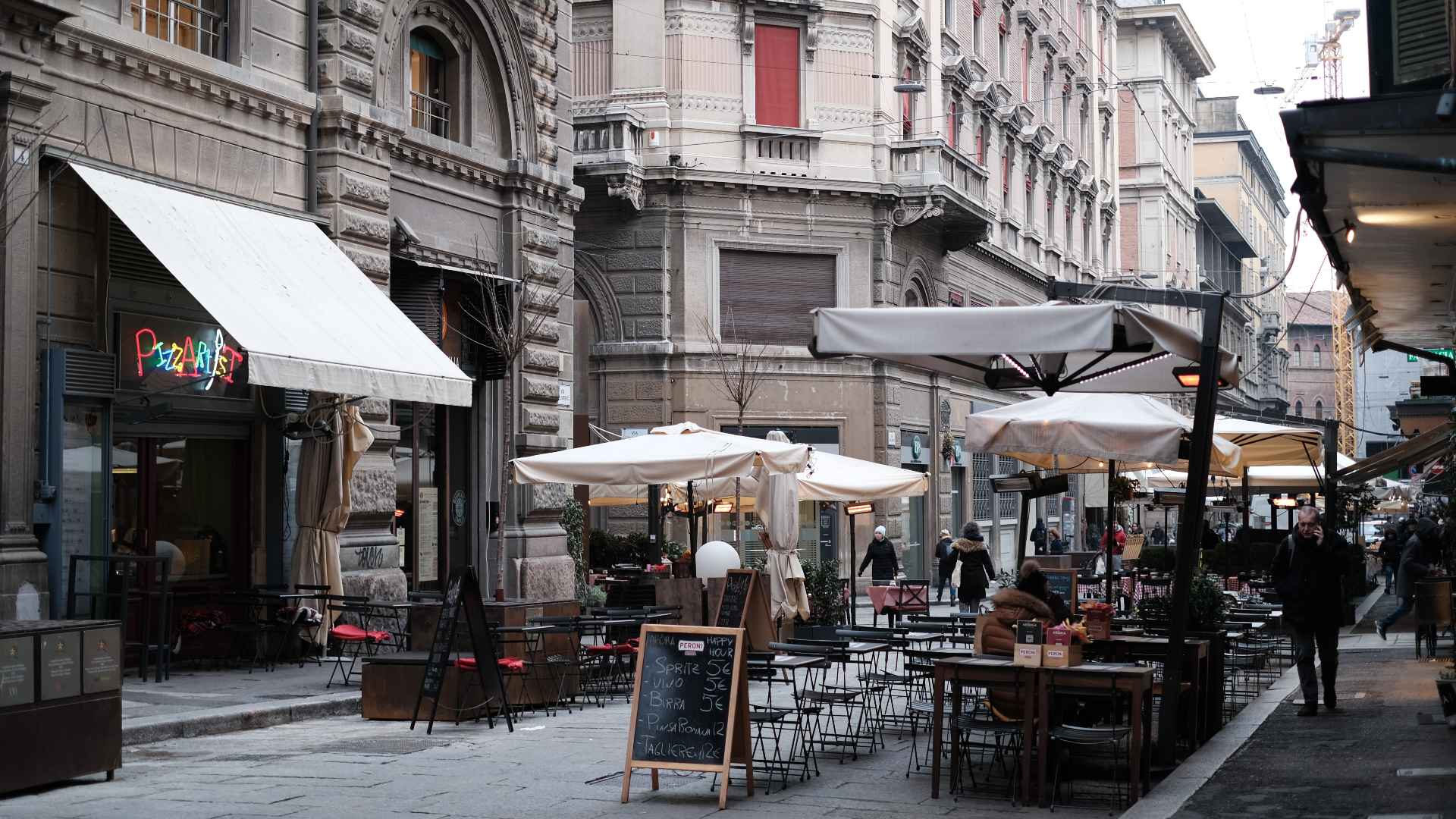 FOOD AND WINE TOUR WITH A LOCAL CHEF — BOLOGNA, ITALY
Bologna is known as the food capital of Italy, and for very good reason. This medieval city in the Emilia-Romagna region is the birthplace of balsamic vinegar and parmigiano reggiano cheese (among many other delicacies). With endless trattorias, markets and wares, it can be overwhelming to know where to begin.
Luckily, Chef Fred's Bologna Food & Wine Tour will help you make the most of your culinary journey. Avoid the tourist spots and embrace the experience of eating like a true Bolognese local at hidden downtown venues. Venture to the oldest markets, savour a traditional tigella sandwich, relish a slice of bolognese pizza or indulge in local cake. Then wash it all down with a wine tasting and finish with some gelato. Fred has a treasure trove of local secrets to share, guiding you to the very best the city has to offer. Just make sure you arrive hungry. 

VESTERBRO CULTURAL TOUR AND BEER TASTING — COPENHAGEN, DENMARK
Copenhagen has been a pioneer in the hospitality and culinary scene for quite some time now. The city boasts trendy cafe spots, Michelin-starred dining, natural wine bars, and, of course, beer. Danish beer and pubs stand out as the most approachable and time-honoured expressions of Copenhagen's hospo-scene, reflecting the city's cultural landscape.
At the heart of this captivating culture lies the Vesterbro neighbourhood. Once a red-light district, it is currently acknowledged by Lonely Planet as one of the coolest in the world. To truly grasp the essence of this vibrant area, embark on a Cultural Tour with Beer Tasting. You'll spend an afternoon exploring the town with locals, delving into its distinctive history and indulging in some golden Vesterbro brews at locally adored pubs and bars.

BOGOVE WATERFALL AND WINE TASTING — BERAT, ALBANIA
We've been seeing Albania, with its ridiculously beautiful scenery, pop up more and more on our feeds. This small country is gaining popularity with tourists, and rightly so. Along with its stunning nature, rich history and warm hospitality, Albania's rich terrains also make it any wine lover's dream. 
So, if you find yourself in Albanian paradise, be sure to experience the best of both nature and wine with a Bogove Waterfall and Wine Tasting Tour. Located in the stunning seaside city of Berat, you will find the Bogovë National Park, where the iconic Sleeping Pearl waterfall practically begs you to jump into its crystal-clear waters. The tour takes you through the idyllic park with a scenic hike and swim, plus a visit to the historical Poliçan (the 'city of weapons'). After a healthy dose of nature and history, end the day at Pupa winery. It's the perfect place to taste wine made with local grapes alongside traditional Albanian snacks.

WINE AND TAPAS TASTING — LISBON, PORTUGAL
Portugal's largest city is a global favourite, and overflowing with charm and culinary delights. If you are lucky enough to travel to Lisbon, make the most of it by embracing the rich wine and tapas culture. 
Let the local pros guide you with a premium two-hour wine and tapas tasting. Discover the diversity of Portuguese wine with glasses from small producers. Your drops will be accompanied by local cheeses, meats and more. The legendary Pata Negra ham will be sure to make an appearance (the most awarded ham in the world) and a selection of Portuguese extra-virgin olive oil. Your guide will tell you all the ins and outs of the local wine and produce, so you will end the day filled with delicious delicacies and knowledge to flex back at home.

SAILING AND GASTRONOMY AROUND ATHENS — ATHENS, GREECE
Greece is a must for Euro-summer travellers for a reason. Not only does it offer insane views, beautiful beaches, great nightlife and a fascinating ancient history, it also has some seriously good food on offer. And if you're stopping off in Athens on your holiday, you can taste all of it with a Sailing & Gastronomy Tour. 
Pick from a number of packages and enjoy a day on the sea. Gaze at turquoise blue waters and a unique view of the city while enjoying a feast prepared by a private chef. Expect a traditional menu with a variety of Greek delicacies, plus a well-chosen selection of Greek wine, beer and liquor to wash it all down. There is nothing quite like enjoying fresh Greek food under blue skies with the sea breeze ruffling your hair.
Feeling inspired to book a truly unique getaway? Head to Concrete Playground Trips to explore a range of holidays curated by our editorial team. We've teamed up with all the best providers of flights, stays and experiences to bring you a series of unforgettable trips to destinations all over the world.
Concrete Playground Trips
Book unique getaways and adventures dreamed up by our editors