Qantas Has Ramped Up Flights From Australia to NZ Just in Time for Wintry Snow Holidays 
The Australian airline has restarted five routes travelling across the ditch, including the first international flight into Queenstown in almost a year.
Winter is coming — and, now that international travel is starting to return to normal and New Zealand has reopened to Australian tourists, so are trips across the ditch for a snowy getaway. After two years of border restrictions, itching to spend winter on skis, zipping down a mountain and seeing somewhere far away from your own backyard is completely understandable. And, to help make that frosty dream a reality, Qantas has just upped its flights from Australia to New Zealand.
Effective Monday, May 23, four routes went back into service — with a fifth joining them on Tuesday, May 24. So, if you're keen to fly from Sydney to either Queenstown or Wellington, from Melbourne to Christchurch or Wellington, and from Brisbane to Christchurch, that's now back on the agenda.
Qantas' routes to Queenstown are particularly significant — marking the first international flights into the airport in 330 days. If a snowy jaunt was part of your plans last year, too, you might remember that NZ reopened to Australia briefly from April till June 2021, only to close again when the Delta COVID-19 wave hit.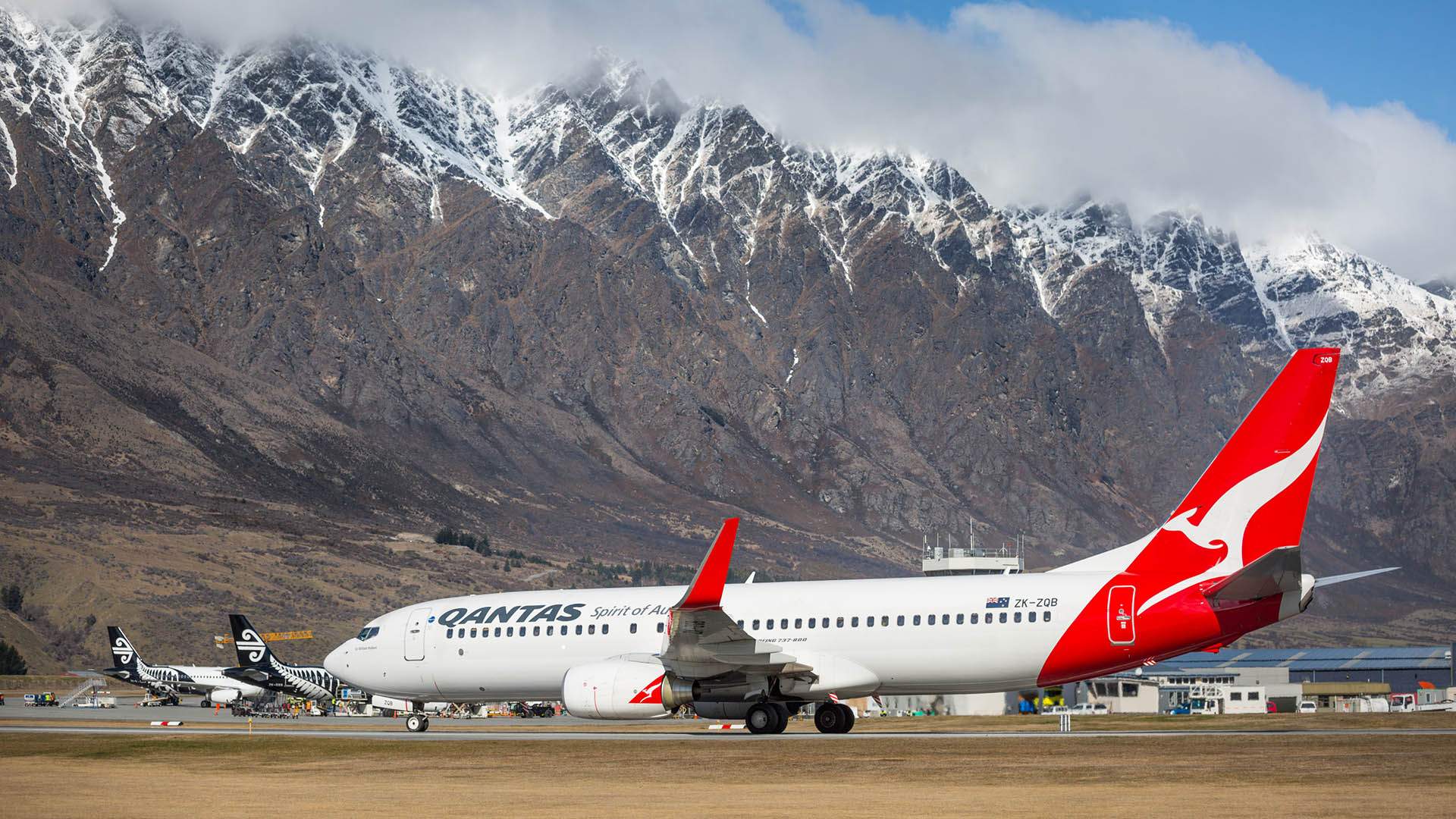 Qantas now plans to run up to 20 weekly services to Queenstown from Australia, and it expects it to be busy — unsurprisingly — as Aussies make the trip to enjoy the South Island slopes.
If you're eager to head to Queenstown from Melbourne and Brisbane, those routes will resume on Saturday, June 18. When they take off again, Qantas' full range of pre-pandemic trans-Tasman flights will be back in effect.
For more information about Qantas' flights from Australia to New Zealand, head to the airline's website.