Stay of the Week: KU Villas
Luxury island living — without the steep price tag.
In Stay of the Week, we explore some of the world's best and most unique accommodations — giving you a little inspiration for your next trip. In this instalment, we go to KU Villas in Lombok, Indonesia, where you can live that glamorous island life without breaking the bank.
We've teamed up with the KU Villas team to bring our readers one massive island holiday deal. Book here to get a three-night stay, hour-long massage, personal chauffeur, $200 food and beverage voucher for the nearby SIWA Clubhouse and daily breakfast for only $455 — an absolute bargain by anyone's standards.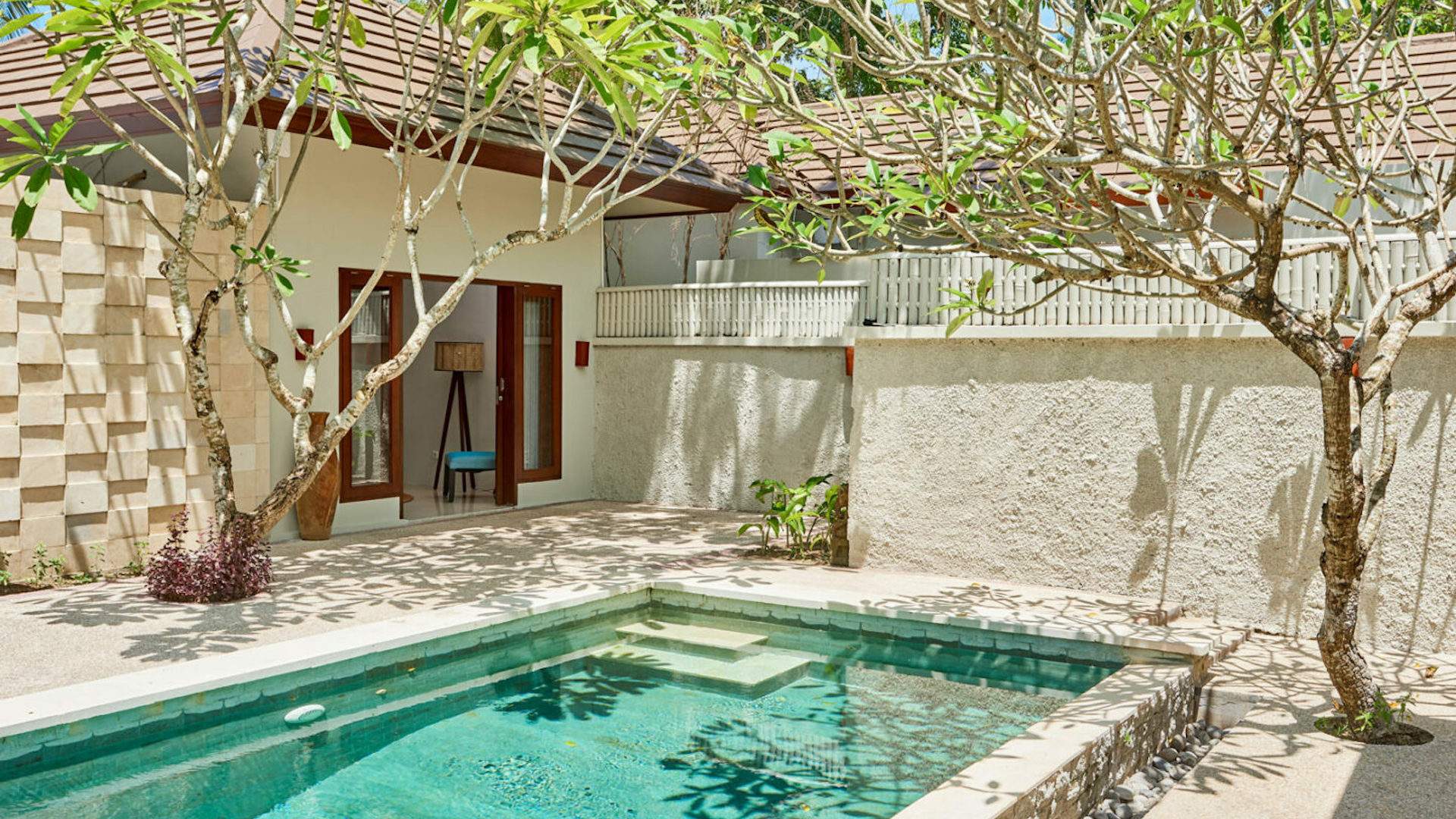 WHAT'S SO SPECIAL?
Get that luxe Indonesian island experience on the cheap. It's incredible just how little you will spend to stay in these stylish Lombok villas — with private pool included.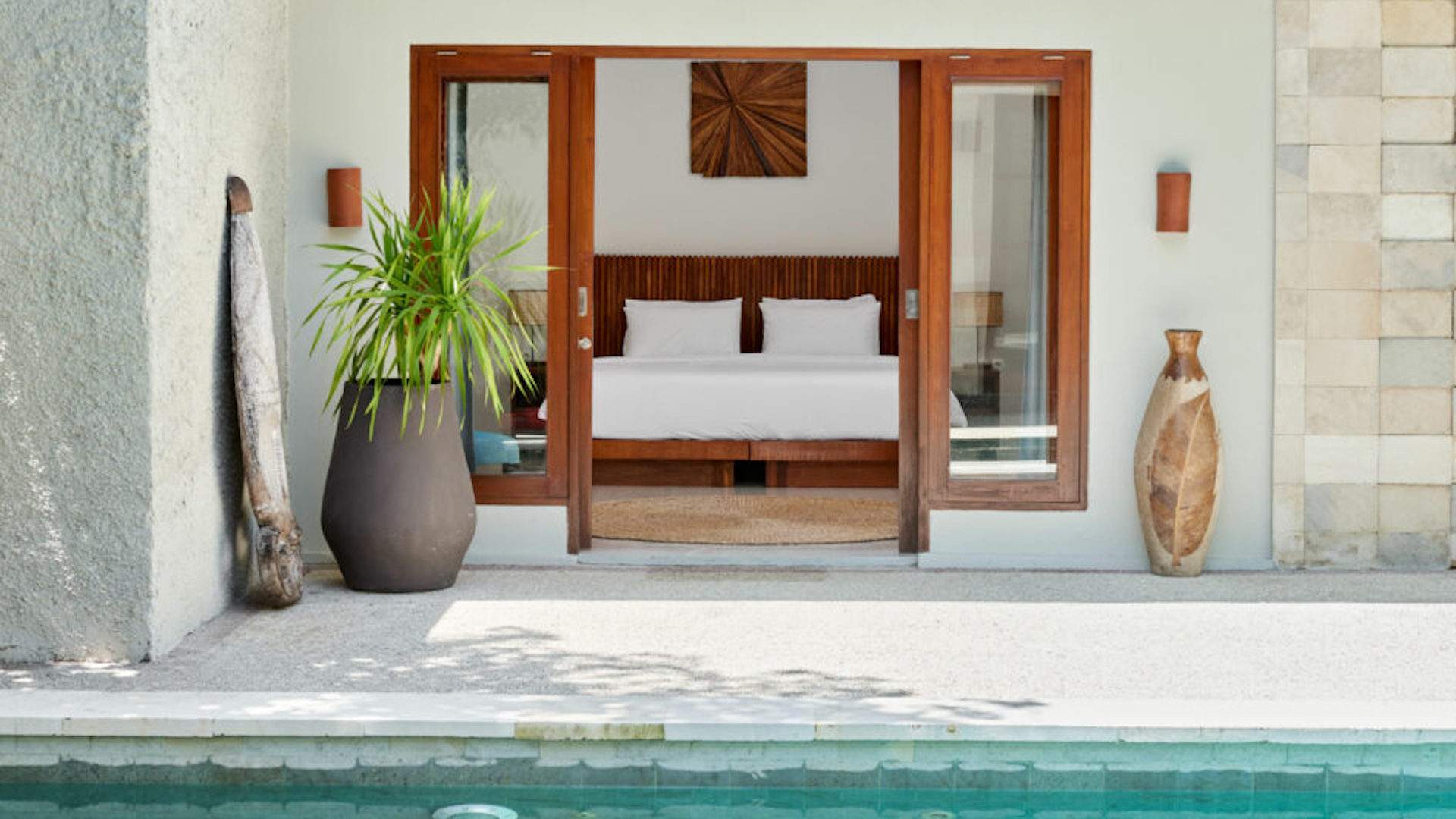 THE ROOMS
This small resort has a few different accommodation types, ranging from individual rooms and suites (either with or without a plunge pool) to larger villas with private gardens and larger pools.
Modern simplicity is key when it comes to design and amenities — expect large open rooms with classic wooden furniture and crisp white linens. You'll get the essential aircon and wifi, too. Plus, almost every room has double doors that open onto the gardens and pools — indoor and outdoor living spaces are seamlessly woven together.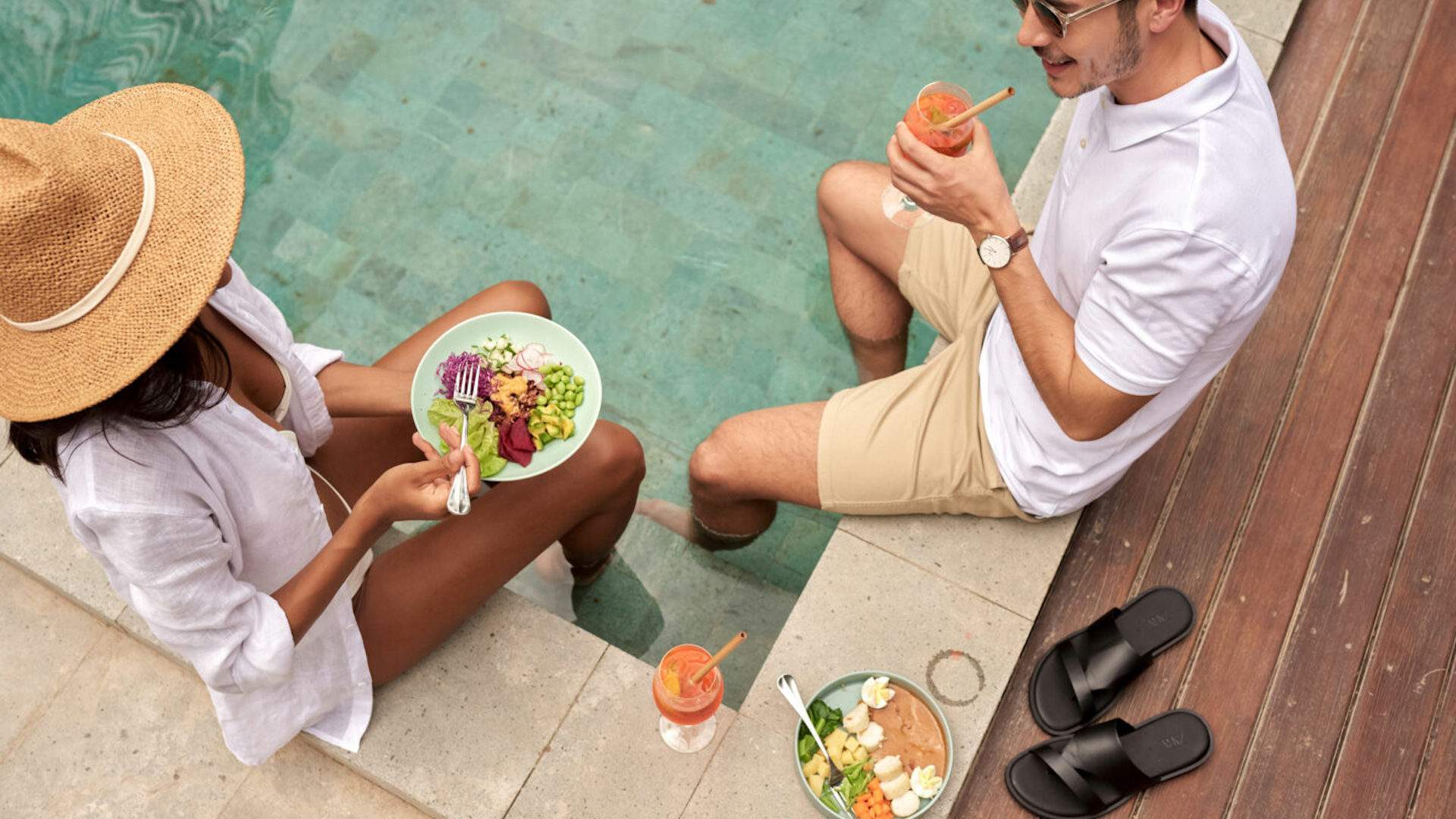 FOOD AND DRINK
KU Villas has its own little restaurant onsite, offering a range of Western and traditional Indonesian dishes. Locally sourced, healthy cuisine is the aim of the game here. The chefs get produce from the property to create super fresh and light dishes from breakfast through to dinner.
But, these guys are aware that you're on holiday — so you can get pizzas, chips and gelato too. Beers, wine and cocktails flow freely, and are brought out to the pool for those long days spent dipping in and out of the water while getting some well-needed vitamin D.
THE LOCAL AREA
KU Villas is located on the island of Lombok, east of the ever-popular Bali. Stay on Lombok to get the full Bali experience, but with fewer crowds.
There are quaint villages full of character, countless beachside restaurants and bars, nearby islands for day trips (the trio of Gilis) and rainforests ripe for exploring on hikes or 4WD adventures. KU Villas even has its own mountaintop bar and pool, SIWA, with stunning views across the island — the intel: our Concrete Playground Trips package includes a $200 voucher to spend at this picturesque spot.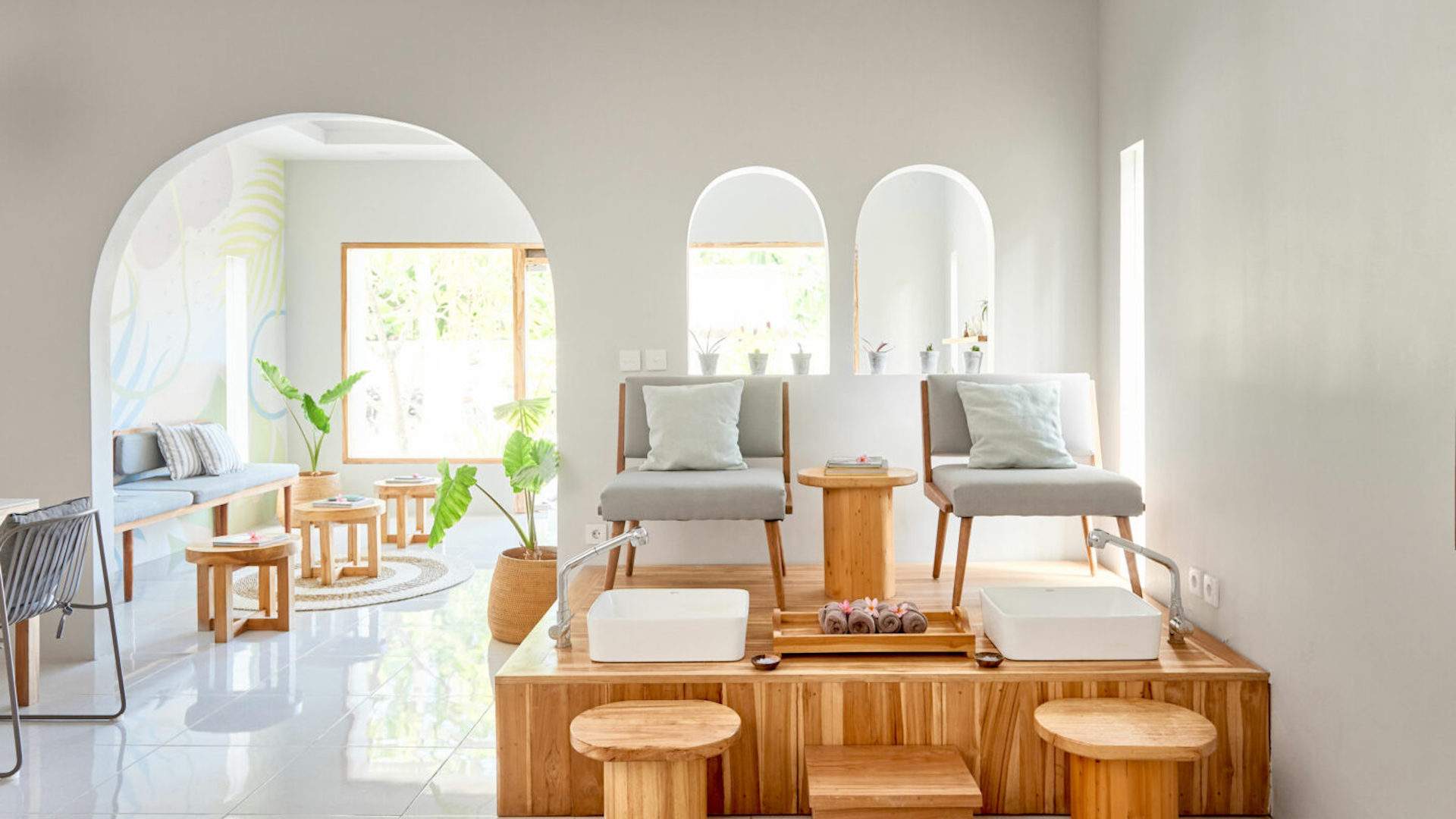 THE EXTRAS
When visiting these parts, a rejuvenating spa day should be firmly on the cards. Thankfully, you'll find one on the property. KU Day Spa offers up a series of massages alongside other treatments — there's coffee and chocolate scrubs and a special magnesium pool experience.
Once you're done relaxing, roll over to the pool to hold onto that new-found peace and glow for as long as you can. We're all chasing that feeling — and this ain't a bad place to find it.
Feeling inspired to book a truly unique getaway? Head to Concrete Playground Trips to explore a range of holidays curated by our editorial team. We've teamed up with all the best providers of flights, stays and experiences to bring you a series of unforgettable trips in destinations all over the world.
Concrete Playground Trips
Book unique getaways and adventures dreamed up by our editors