Western Australia Will Reopen to the Rest of the Country (and the World) on February 5
WA will drop its hard border at 12.01am on Saturday, February 5, based on the expectation that 90 percent of residents over the age of 12 will be double-vaccinated by then.
Holidays in Western Australia are back on the agenda — and if you live in WA, getaways somewhere other than your home state are, too. After revealing back in November that WA's borders wouldn't reopen until the state hit the 90-percent double-vaccinated mark, Western Australian Premier Mark McGowan has now announced a firm date for that to happen: Saturday, February 5.
It isn't quite the new year's gift you might've been hoping for if you're keen to head west ASAP — or to leave the state over the holiday period and return home without any hassle — but it is indeed when Western Australia will ditch the hard border policy that it's had in place throughout the pandemic. WA will instead adopt a safe transition plan that'll allow folks from other states and overseas destinations to visit again.
Yes, the reopening will apply to both WA's domestic and international borders. There'll be different rules in place depending on where you're entering from; however, you'll need to be double-vaccinated to enter, and also to get a negative PCR test result within 72 hours of departing. At first, there'll be tests within 48 hours of arrival as well, and again on day six afterwards, but they'll eventually be phased out.
Today I can announce that at 12:01am Saturday, 5 February, Western Australia will ease its hard border restrictions for vaccinated travellers.

This will be a major step forward for our State in how we manage the COVID-19 pandemic. pic.twitter.com/SVPvoWMYPw

— Mark McGowan (@MarkMcGowanMP) December 13, 2021
For those making the journey from an international location, there'll be no quarantine for double-vaxxed arrivals — and the same testing requirements will be in place for both domestic and overseas travellers. If you haven't had two jabs, you'll still need to go into hotel quarantine for 14 days.
The two variations to the standard rules: if you're visiting WA from interstate for five days or less, you only need to get tested before you arrive; and if you're a WA resident heading out of the state for five days or less, you only need to get tested within 48 hours of getting back.
Western Australia will also bring in other health measures, such as wearing face masks in high-risk settings — covering public transport, taxis, ride shares, airports, flights, hospitals and aged care — and requiring proof of vaccination at large events with more than 1000 people, stadiums and nightclubs.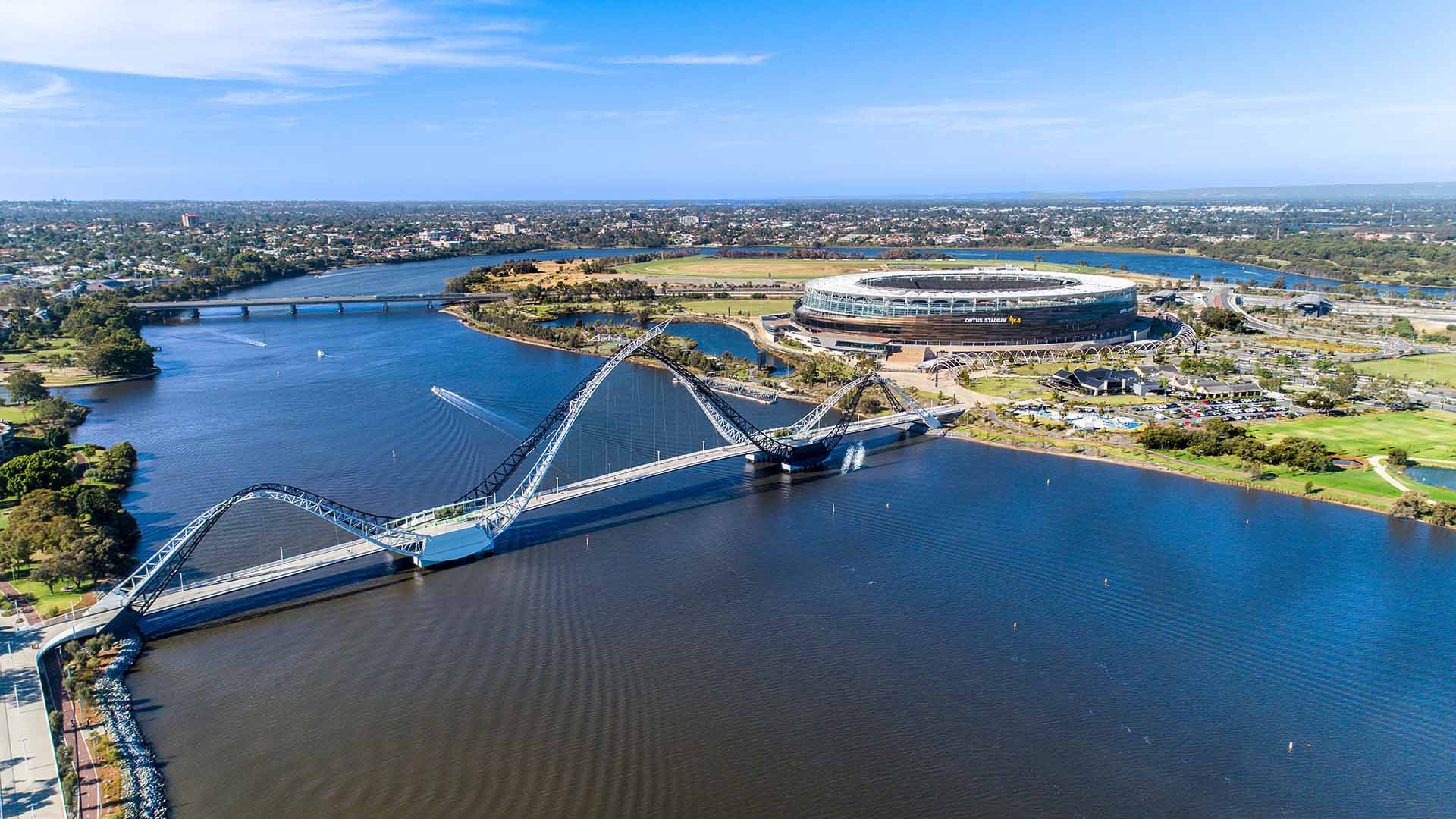 While the new rules are designed to come into effect statewide, any at-risk regional communities that don't reach 80-percent double jabs by the reopening date will be put under extra requirements. In those spots, proof of double vaccination will be required at pubs, bars, dine-in cafés and restaurants, bottle shops, indoor entertainment venues, gyms and fitness centres; masks will be required at all indoor public venues that don't have a proof of vax requirement, such as supermarkets and takeaway eateries; and you'll have to enter the region by air only.
Announcing the reopening plan, the Premier said that the "transition date is locked in — and is based on our expert public health advice."
McGowan continued: "since the start of the pandemic, Western Australians have come together to protect themselves and each other. Being cautious, patient and listening to the health advice has enabled Western Australia to reach a high level of vaccination, which will provide a soft landing when the virus arrives here."
To find out more about the status of COVID-19 in Western Australia, and the state's corresponding restrictions, visit its online COVID-19 hub.