ARTS & ENTERTAINMENT
Concrete Playground Meets Contemporary Artist Joe Helmore
Like his paintings, Joe Helmore is a bit of a pick and mix.
Concrete Playground Meets Contemporary Artist Joe Helmore
Like his paintings, Joe Helmore is a bit of a pick and mix.
Like his paintings, Joe Helmore is a bit of a pick and mix. Hailing from the Hawkes Bay's high country, and with a long lineage of artists in the family, most notably Des Helmore, this self-taught contemporary artist is set to exhibit his works in Wellington for the first time, during the New Zealand Art show, following a 7-year hiatus from the country.
Helmore's paintings are large and colourful, often depicting landscapes, animals and the wilderness - with underlying themes throughout. Now living and working in Auckland, Joe is finally putting all of the lessons, objects and memories collected over his life to good use, and producing some thought-provoking art works.
We called him up one day for a chat about all of this, and what to expect from his new creations.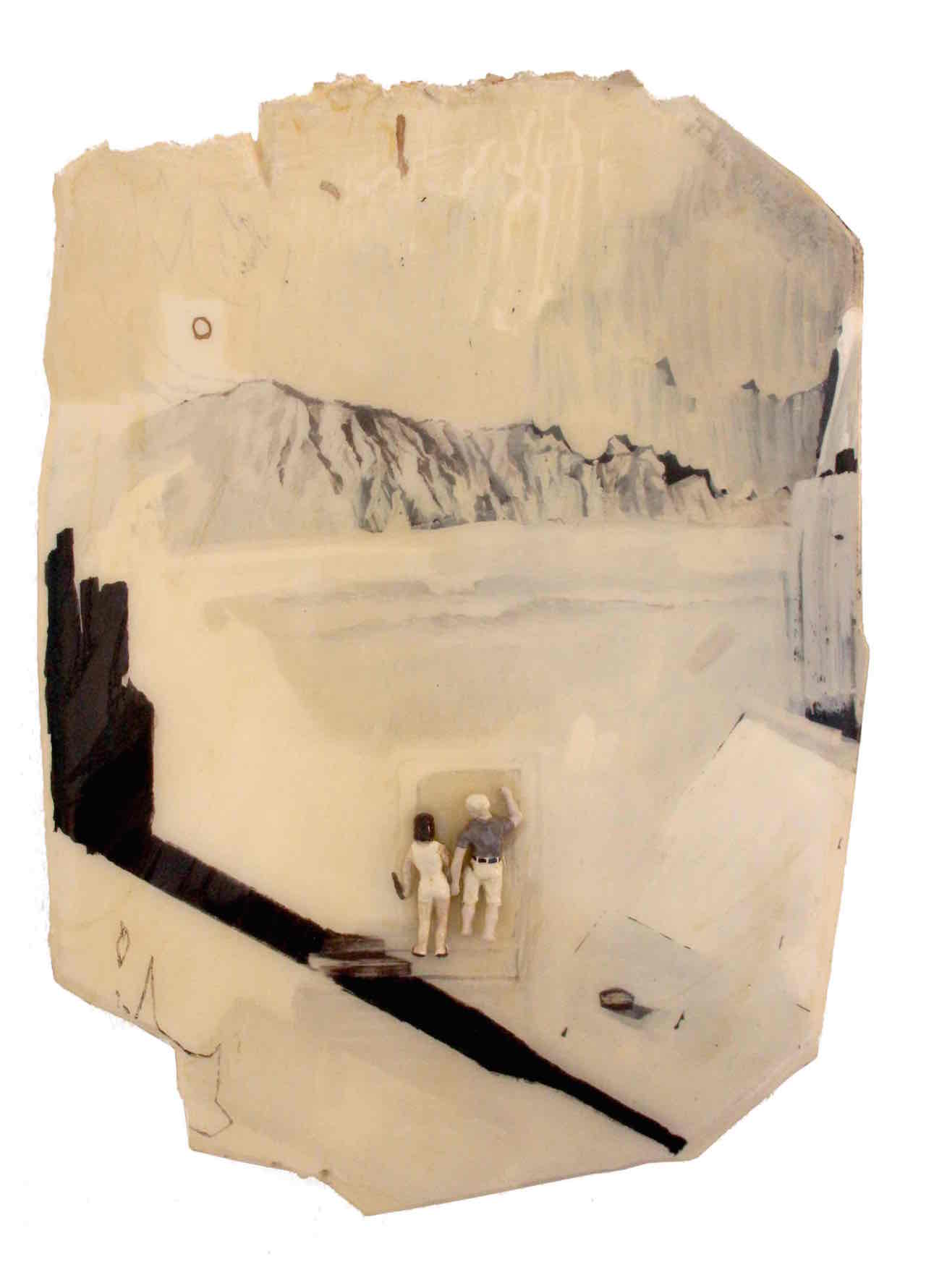 Concrete Playground: Tell us a little about your background and how you got to the place you are today?
Joe Helmore: I grew up on a remote deer, sheep and cattle farm in the Hawke's Bay high country. I got to where I am through genetics really. I have a long line of artists and farmers in my family so my artistic eye and work ethic seem to be built in features. My work carries a taste of my life experiences which have been quite wide ranging. I've spent seven years living in different countries overseas and have moved in a wide range of social circles.
Where do you draw inspiration from?
JH: Inspiration comes as a result of my process. I usually start by imagining what sort of artwork would I like in my house then as I am jotting ideas down and developing them, inspiration appears.
How do you stay passionate?
JH: That's an easy one - it's hard wired in. I don't think I could shake it off if I tried.
What can we expect to see in your upcoming exhibition? 
JH: This body of work is like a bag of party mix sweets. They come in all different shapes, sizes, styles and colours but they're all common in the way they aim to pump dopamine into your system. So expect to see variety. This work can be contrasting and harmonizing at the same time. This is often done by juxtaposing a range of mark making styles. My colour pallet is used as a harmonizing agent and also to balance the tone of the paintings.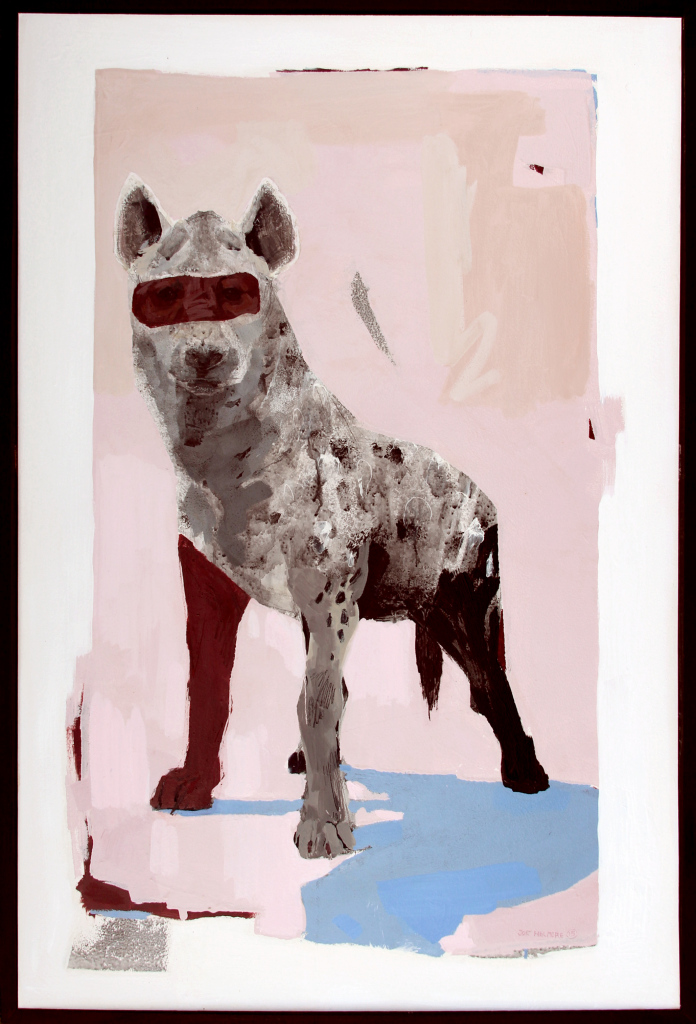 Is there a particular emotion/idea/meaning that you would hope your audience will take away from your work?
JH: Art affects everybody differently. These works are meant to be positive, so I hope they feel that in some way. Some of the themes are about animal personalities, reflecting on memorable moments and about reminding us about our lives and where we are. I feel comforted by these themes and find it relaxing when reminded that we're all just sitting on a planet somewhere.
All your paintings have these wildly imaginative titles. What's this about?
JH: Most of them are just giving the viewer a little more explanation to help get the message across the line.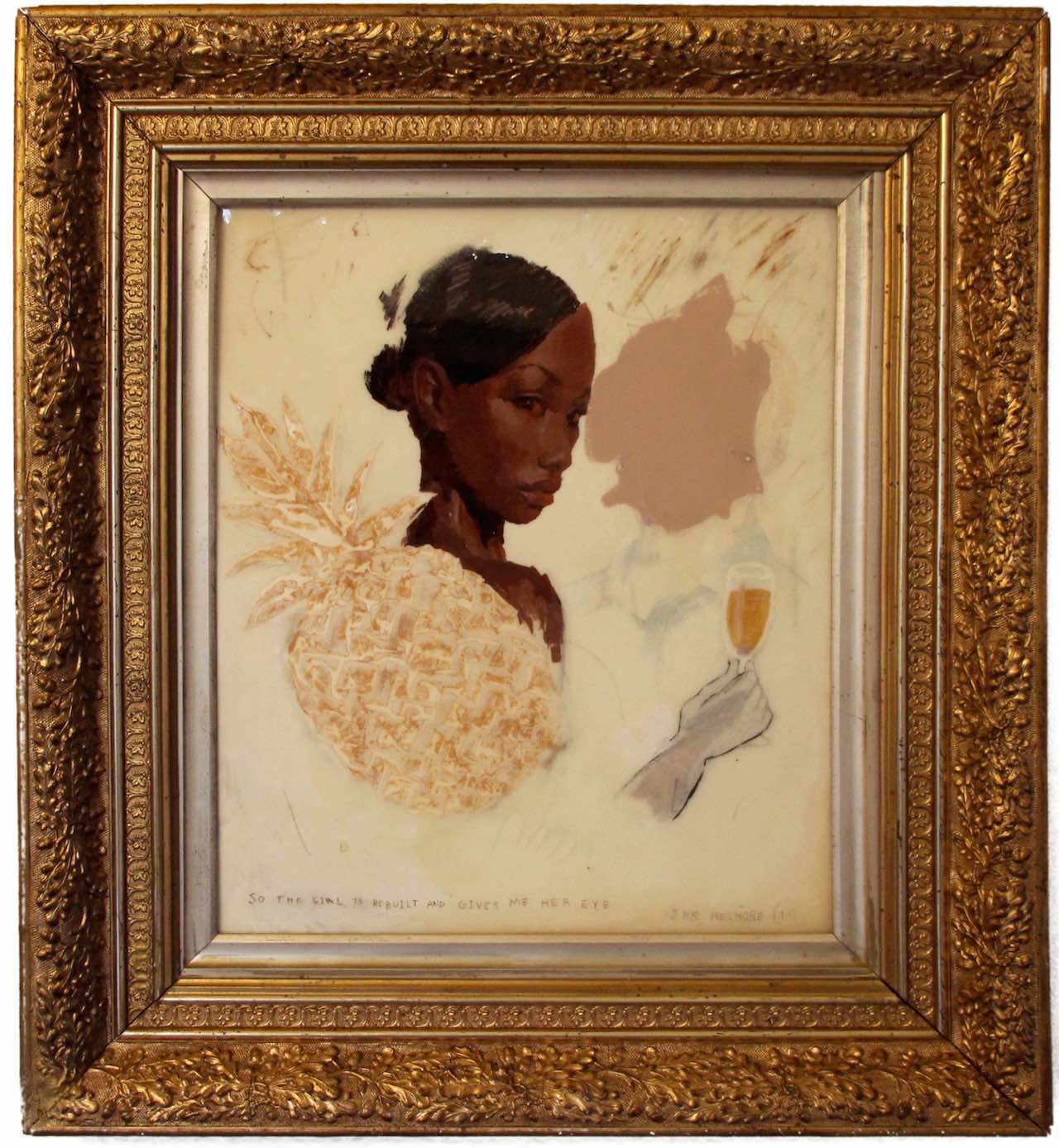 The use of animal and animal motifs is prolific on your work. What exactly draws you to using this subject matter? 
JH: I've interacted with and observed animals a lot in my life, especially in those early years. Time and time again I've noticed their intellect, emotions and different attitudes. All these snippets of evidence have formed a strong case in my mind that these things we call animals are actually different types of beings; not too different from you and I - although unlike humans, they're a lot more sustainable, which I envy.
Published on June 16, 2015 by Rachael Short