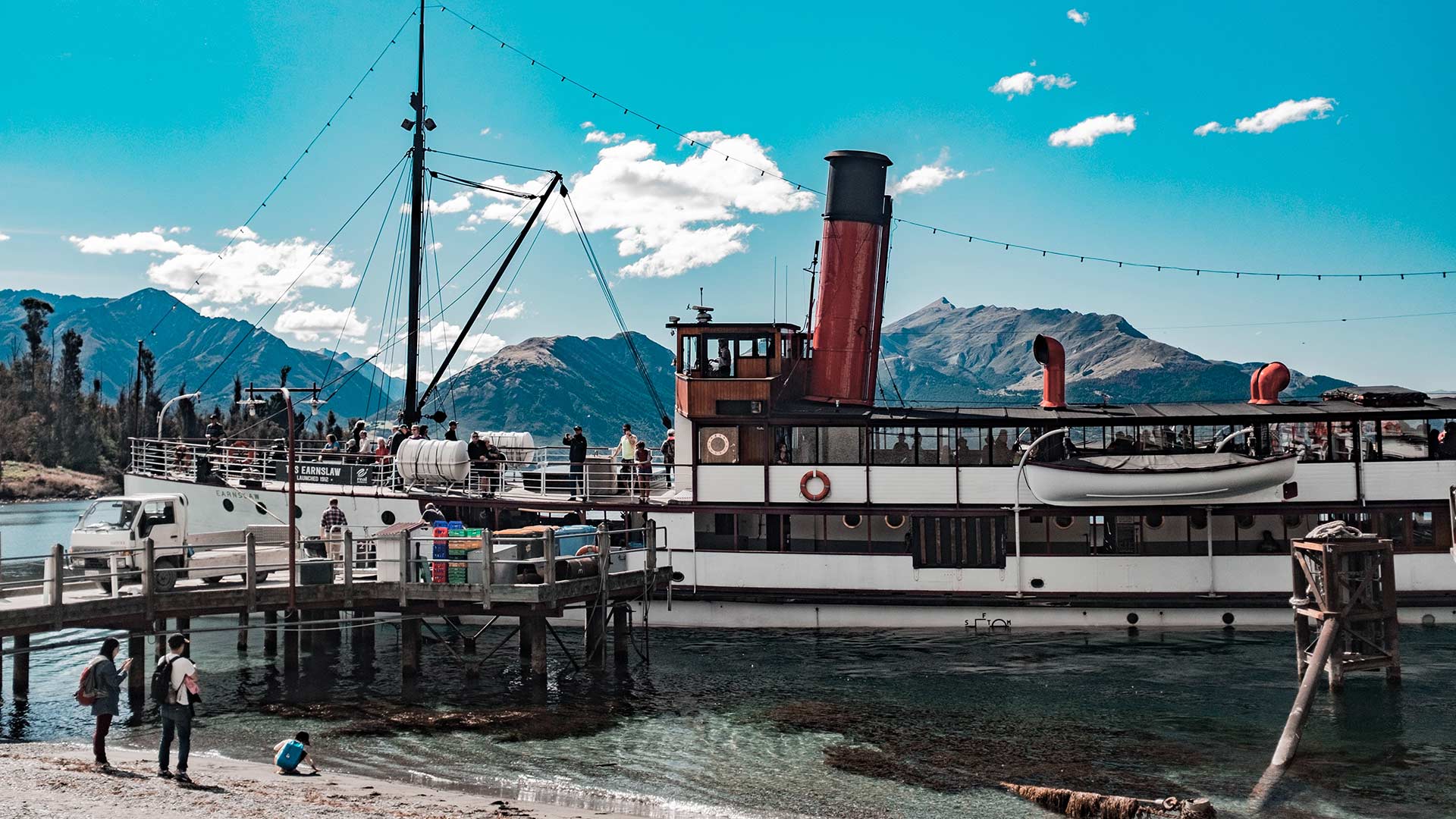 "
SOUTH ISLAND JOURNEYS
DISCOVER THE SOUTH
South Island: Discover the South
Take this journey through the South Island boasting snow-covered mountains, rare native wildlife, raging rivers and scenic walking tracks.
Driving from Christchurch through Dunedin and Central Otago to Queenstown offers quite the road trip. Be consumed by history and heritage experiences, food and wine opportunities and an abundance of adventures.
Every turn along the way offers more and more breathtaking landscapes you won't want to forget and you'll definitely want to share. Breathe in the salty air on the coast, marvel at the rock formations and thriving native wildlife and eat the freshest fish straight off the fishing boats. Head further south to see where the lakes, rivers and mountains take over. Whether by bike, horse, hot air balloon, jetboat or foot, prepare to surrender to this glorious landscape and discover it all.
Read on to start planning and creating your own customised journey with our itinerary builder below.

WHEN TO GO
Any time of year is great in this neck of the woods. Autumn, which runs March through to May, is particularly sensational. The changing leaves see the landscape turn rich gold and red hues and the warm days are perfect for exploring. But every season has its charms and brings unique vistas, different seasonal produce and new activities to enjoy. You can't go wrong.

GETTING THERE
Christchurch is the gateway to the South Island and a charming experience in itself. There are 13 daily non-stop flights to Christchurch from Australia's main airports. After taking time to explore the city, set out on your adventure south towards the Otago region stopping at Oamaru and Dunedin before heading inland toward Queenstown.

SPENDING MONEY
Allow $100–$150 a day for petrol, worthy entertainment and cheap and cheerful eats, and if you tend to enjoy the finer things in life, give yourself upwards of $250 a day to take some bigger adventures, find some luxe ways to relax and eat some truly sensational food.

DON'T MISS
Historic gold-mining settlement Arrowtown. A short drive from Queenstown, this teensy town is well worth the trip. Have a coffee at authentic little French cafe Bonjour, or go for a long lunch at the hidden Chop Shop Food Merchants. These people make seriously good food — like the bang bang chicken salad. Sit up at the bar and watch the magic in the kitchen happen.
Plan Your Journey Through the South Island
Track down the must-visit local haunts.

Discover The South
Trip Builder

Discover The South
Trip Builder
Start building your dream trip —
Add listings, save, share & export
Venture Through the South Island
Do as the locals do.
Venture Through the South Island
Do as the locals do.